Top 20
Fun Things To Do In Mount Dora
Mount Dora is a lovely lakeside community in Florida which is only 30 minutes northwest of Orlando. Despite being considered to be an older crowd-friendly destination, there are abundant activities and fun things to do in Mount Dora for kids and families. The beautiful sights and historic structures of Mount Dora are what attracts the majority of tourists.
Additionally, the adorable city offers its visitors a wide variety of outdoor activities. The city is well-known for its number of tourist destinations, which include recognizable structures, oak tree forests, antique and craft stores, superb lake views, museums, free activities, and festivals held every year.
While Mount Dora is a quiet, distinctive community and it is also close to busy Orlando, making it the ideal vacation destination for its visitors. This attractive city is the best place to establish a base in order to explore the various Central Florida tourist destinations.
if you want to spend a perfect weekend in a charming old-fashioned town. We have compiled the top 20 fun things to do in Mount Dora, Florida, which are listed below.
Explore more fun things and activities of other states in USA, by clicking below:
20 Fun Things To Do In Cocoa Beach
20 Fun Things To Do In Panama City Beach
20 Fun Things To Do In West Palm Beach
20 Fun Things To Do In Virginia Beach
1. Explore & Go Shopping at Mount Dora Craft Fair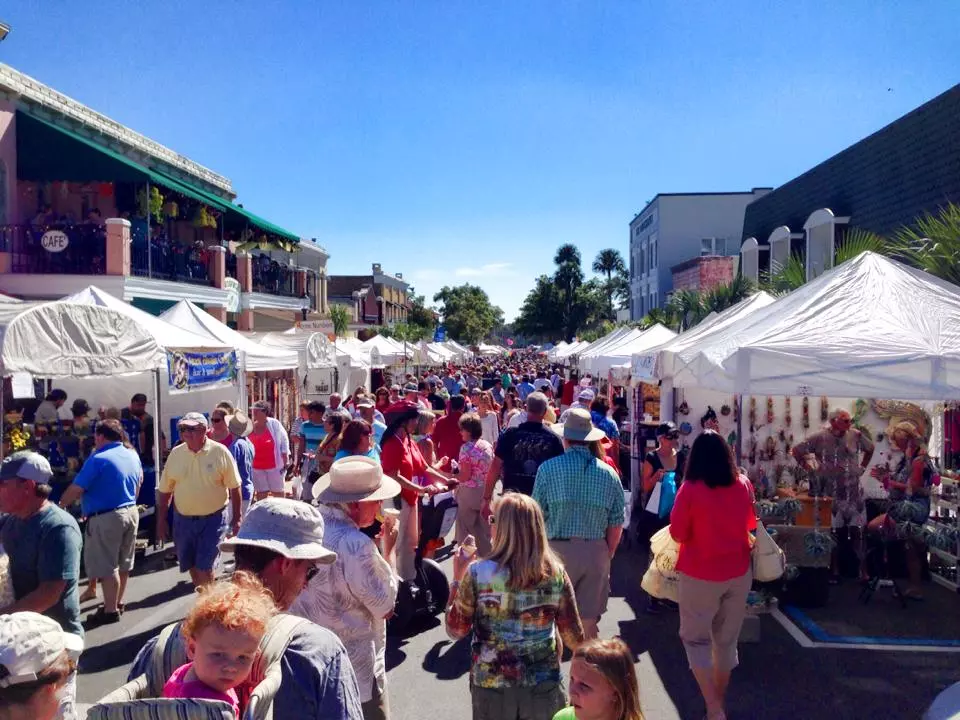 Mount Dora Craft Fair is a yearly craft fair that has been held for more than 35 years. The fair is participated by more than 400 exhibitors across the nation making it one of the biggest in the fair in the state.
The craft fair which is held in the city center is famous for its unique handmade goods. Locals as well as tourists of Mount Dora throng in great numbers to shop stocking stuffers for men, women, and babies, and gifts for birthdays, anniversaries, Christmas, and Holidays.
Moreover, the Craft Fair is full of artwork that involves drawings, paintings, sculptures, and carvings, along with contemporary works that can't be categorized. Delectable food and kid-friendly activities are some of the fair best features available for visitors.
Address: 411 N Donnelly St, Mt Dora, FL 32757, United States
Phone: +1 352-217-8390
Website: www.mtdoracraftfair.com
2. Play and have a Picnic at King's Landing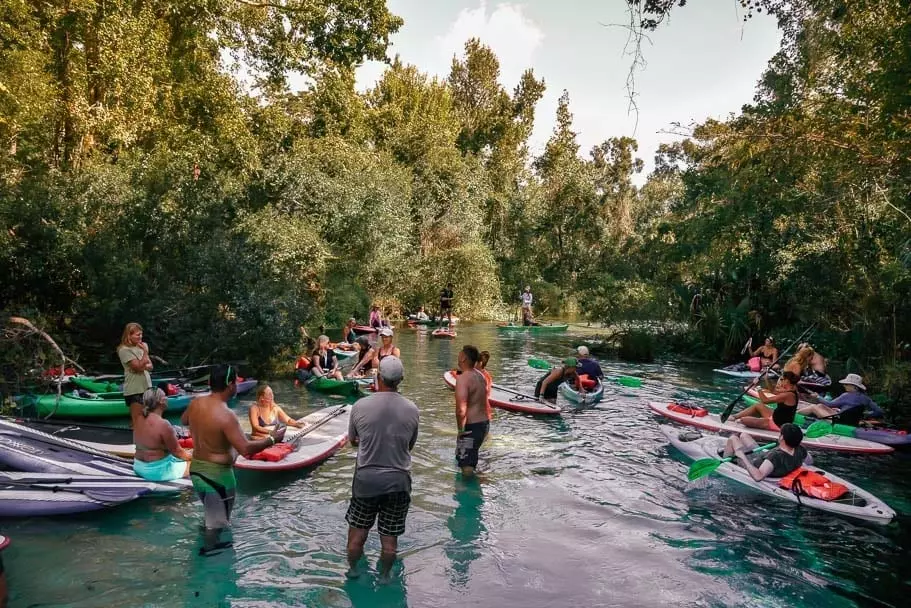 In Mount Dora, if you are looking for some fun things to do, King's Landing will be one of the best starting points for your adventure trip to explore the Wekiva River and its numerous tributaries located on Baptist Camp Road in nearby Apopka.
King's Landing offers a number of activities for visitors to enjoy such as camping, adventure tours, and self-guided rentals. In addition, canoe and kayak rentals are offered from Wednesday through Sunday.
Address: 5722 Baptist Camp Rd, Apopka, FL 32712, United States
Phone: +1 407-886-0859
Website: www.kingslandingfl.com
3. Take a boat tour of Lake Dora and the Dora Canal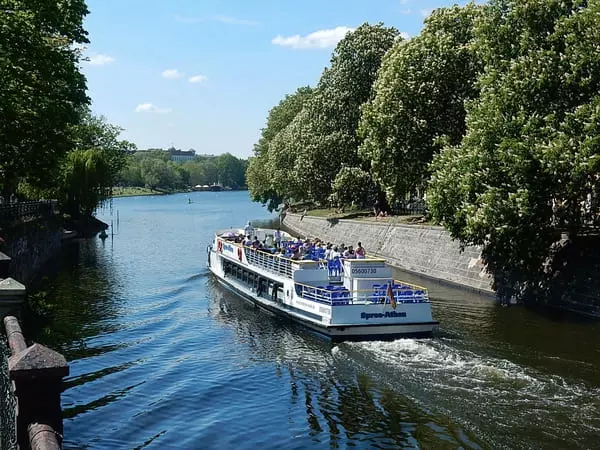 Mount Dora, a historic lakeside town, is located on the lake's eastern bank, Lake Dora is the most well-known of the Harris Chain Lakes. It is considered to be one of the most wonderful places in Mount Dora. Best place to spend one's vacation during the holidays. Sunnyland Antique Boat Festival is very popular among the locals and tourists and is held in Tavares' Wooten Park every year in Lake Dora.
Moreover, there are a number of parks in the vicinity where visitors can relax while enjoying an activity or rent a Cat Watercraft or another type of boat to explore Lake Dora closely. Besides viewing the wildlife, there are many famous eateries and shopping centers where you can eat and shop.
Because of abundant lakes, Mount Dora is famous as a lake county among tourists. It has more than 1000 lakes. A boat excursion on Lake Dora and the Dora Canal is one of the best ways to discover the "real" Florida.
Address: Mt. Dora:239 W 4th Ave, Mt Dora, FL 32757, USA
4. Give a visit to Royal Palm Railway Experience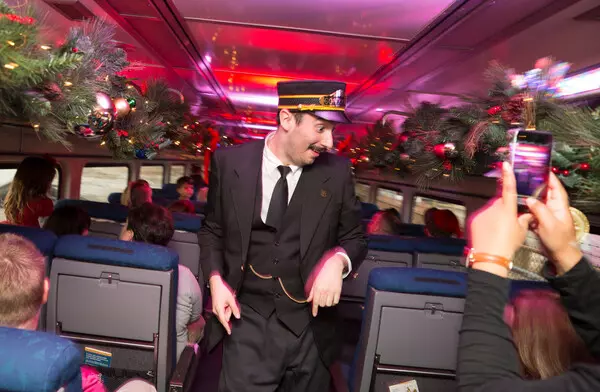 Visiting the Royal Palm Railway is one of the recommendable fun things to do in Mount Dora, The Orlando & Northwestern Railway's services, which offer visitors a practical means of transportation so they may see every inch of Mount Dora, are referred to as the "Royal Palm Railway Experience."
Here, trains are diesel locomotives, and they occasionally have glass coaches so that passengers may watch the beautiful scenery as they go. Mount Dora and the "Golden Triangle" cities of Tavares and Eustis are connected by a railway trail. The journey is wonderful and practical in every manner, and there is staff on board to fulfill all the guests' requirements.
Address: 305 E Ruby St, Tavares, FL 32778, United States
5. Go camping at Trimble Park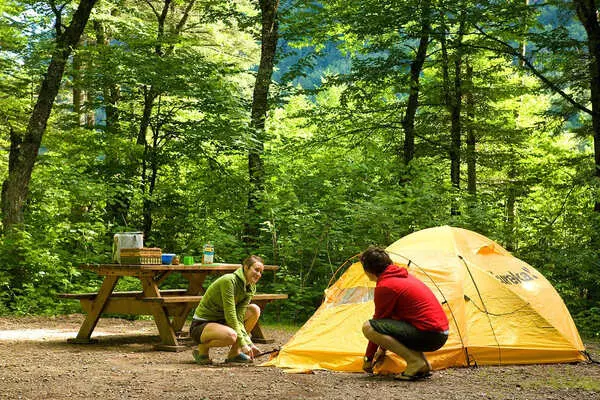 Exploring Trimble Park is one of the most amusing things to do in Mount Dora, Florida. It has three picnic areas, a playground for kids, campers, and a lovely walking path. It is considered to be an ideal place for a number of fun things to do in Mount Dora.
It offers a variety of natural attractions which make it a great place to spend time with friends and family. Additionally, you can hold special occasions here, such as birthday parties and baby showers. The park, which is sandwiched between two lakes, offers magnificent vistas, a lake wind, and enormous moss-covered oak trees to provide shade for every camping.
There are numerous things to do, including picnicking, camping, using the playground, and strolling along the pathways. The pavilion also offers rental services. It's fun to walk here because you can view a variety of animals. Additionally, it offers stunning views, on-site benches, gorgeous paths, and a relaxing outdoor environment.
Address: 5802 Trimble Park Rd, Mt Dora, FL 32757, United States
Phone: +1 407-254-1982
6. Explore Hiking Trails In Mount Dora & Beyond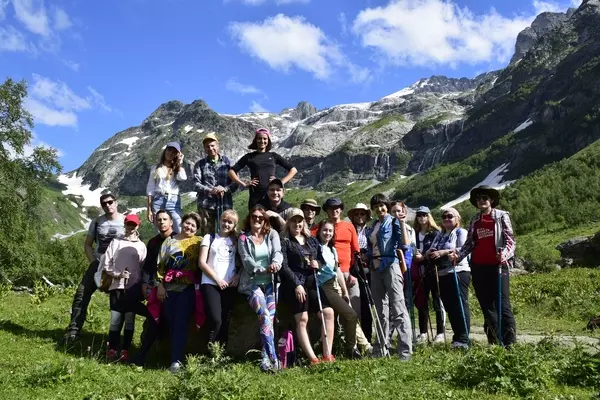 If you are in search of a pleasurable escape from the clamor and mayhem of daily life, hiking along Mount Dora's lovely trails is the perfect outing option.
During hiking at Mount Dora, Visitors get the great opportunity to get rid of all their troubles and explore the stunning surroundings, with its beautiful lakes, lush forests, and winding hiking trails.
There is no question about it that Hiking at Mount Dora is such a memorable experience wherein everyone whether he is an expert or just a beginner gets lots of to explore and learn.
Therefore, come to enjoy hiking at its best while admiring Mount Dora's magnificent landscape.
7. Embrace the thrill of Mount Dora Nightlife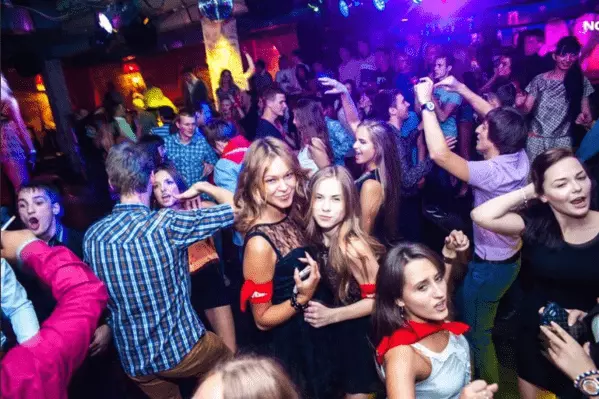 Mount Dora is also famous for its nightlife. Mount Dora doesn't dishearten those who are looking for fun things to do during the night. This place is ideal for eating, drinking, and having a good time during happy hour. Exploring Mount Dora during the night to find its hidden jewels is one of the most wonderful experiences to be gained by tourists. Mount Dora is the right place to find delicious cuisine, beverages, and live music all in one place.
8. Ride a seaplane or a catboat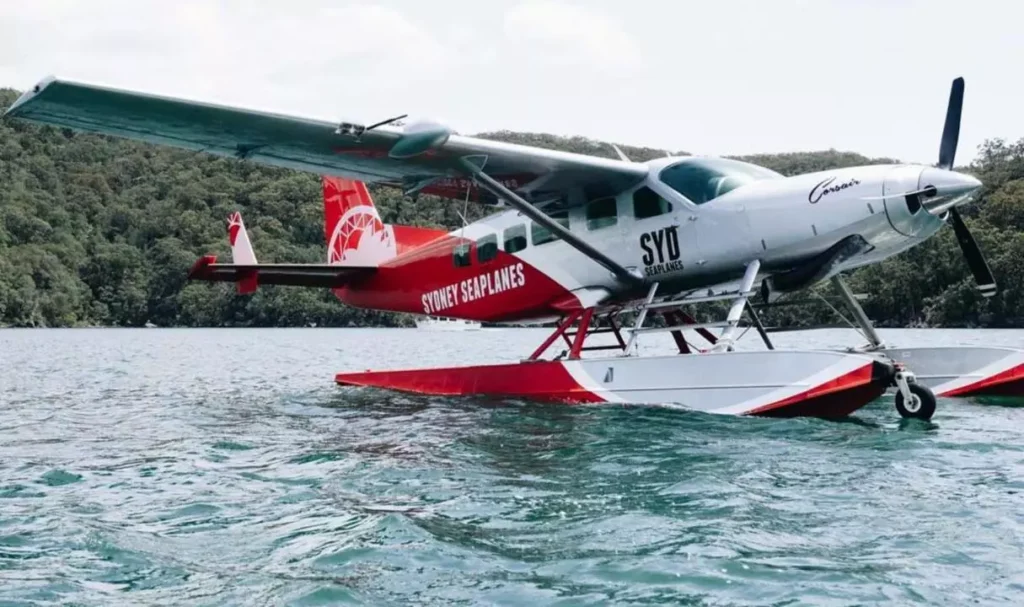 A seaplane or a catboat provides a very unique experience of viewing Florida from the air. Seaplanes are small, single-engine aircraft with pontoons that glide at low altitudes in order to provide tourists with an incredible aerial view of Florida. A shotgun seat in a plane is also a thrilling experience for kids. In the Mount Dora region, there are two significant seaplane operations. On Lake Dora, Straight and Level Seaplanes are situated at Mount Dora. The "Get your feet wet" and the "Splash and dash" packages offer 10 and 15 minutes starting at $50 for people on a budget.
If we talk about a catboat, It is a two-person, single-engine catamaran. These catboats are simple to operate, enjoyable to ride and provide a close-up view of the lake shoreline. If you want to see a breathtaking sunset, consider going out on a catboat. Try a Cat Boat tour instead of a boat tour of Lake Dora. If you want to see a breathtaking sunset, consider going out on a catboat.
9. Play and have a Picnic at Gilbert Park playground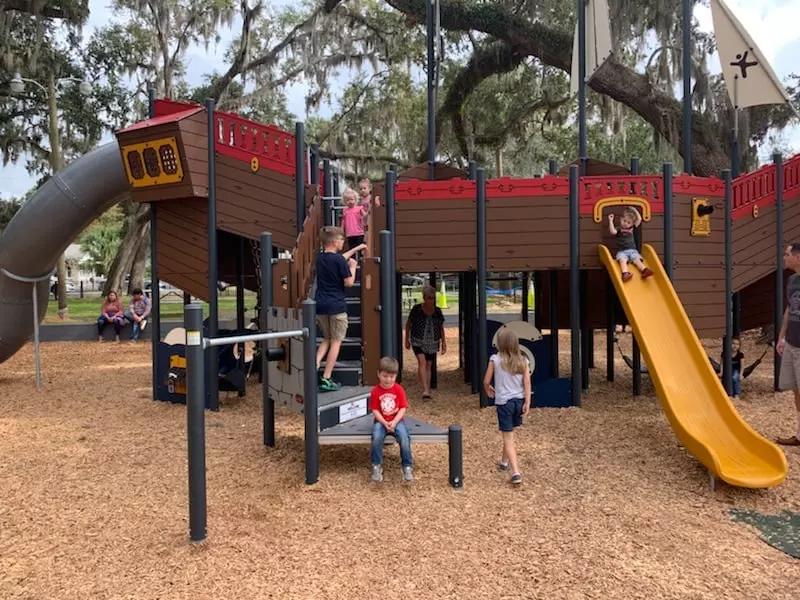 Gilbert Park, a wooden playground area covered by towering palm and oak trees, is one of the great options if you're looking for family-friendly fun things to do in Mount Dora. Gilbert Park was a fantastic playground that inspires imaginative play and encourages exploration. As a result of recent improvements, the park now contains a playscape themed like a pirate ship and more inclusive spaces.
Kids can enjoy scaling the rope web and jogging through the wooden castle corridors. The playground in Gilbert Park is surrounded by picnic tables and a number of covered shelters. Take a picnic by the lake after picking up some lunch from one of the downtown cafés or eateries, like Copacabana Cuban Cafe.
Address: 310 S Tremain St, Mt Dora, FL 32757, United States
Phone: +1 352-735-7183
Website: www.gilbertpark.com
10. Go on a Ghost Tour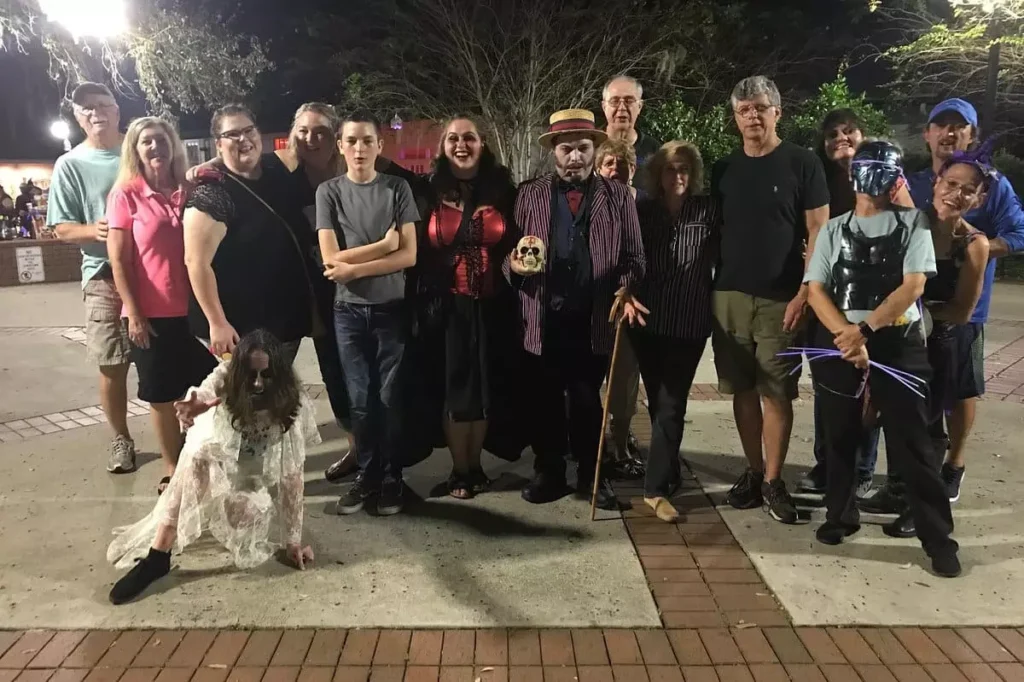 Ghost Tour has become one of the fun things to do in Mount Dora for those who love listening to ghost stories and want to feel the fear of ghosts while having fun during the tour of Mount Dora's historical significance.
If anyone wishes to experience some spooky, supernatural evening activities in Mount Dora, take a look at the Mount Dora Ghost Tours. this after-dark adventure provides you with an activity wherein you go through Mount Dora's streets and alleys looking for ghosts and lost souls.
Your tour guide will talk about the history of the area as well as paranormal activity stories. A $25 deposit is required to book the one-hour and 45-minute tour. They also provide a paranormal encounter at the Donnelly House, a grand Victorian mansion that is rumored to be haunted.
Address: Alexander St, Mt Dora, FL 32757, United States
Phone: +1 407-256-6225
Website: www.americanghostadventures.com
11. See a Play at the IceHouse Theatre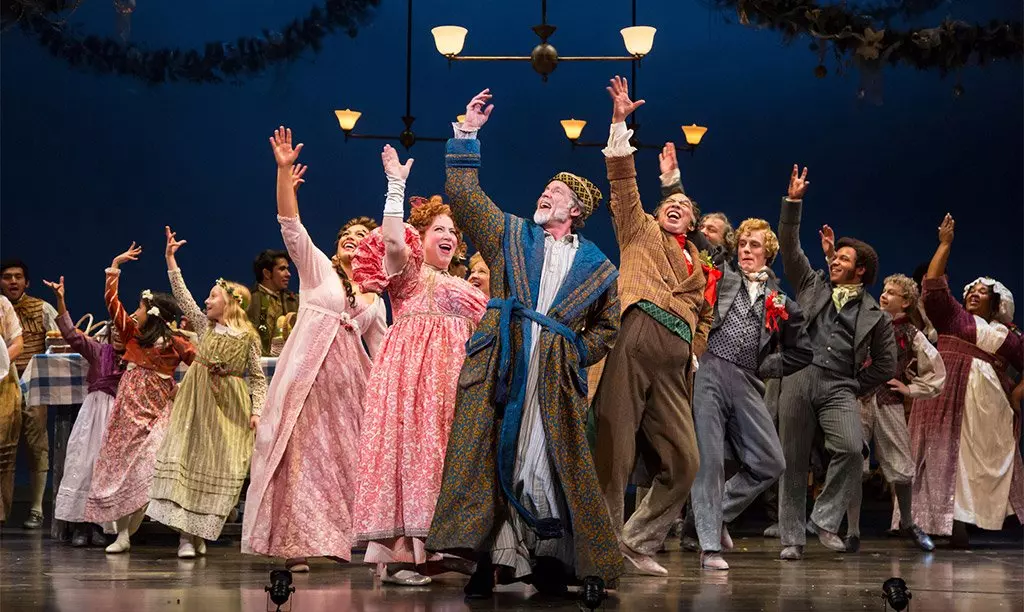 The IceHouse Theatre has been an important part of Mount Dora's dynamic fine arts community. Since its inception, The Icehouse Players have been performing in this theatre which was modified from an ice plant in 1940.
Every December, the theatre presents a Christmas spectacular as well as timeless performances like Singing in the Rain. There is a youth program as well, and kids from the neighborhood perform in play adaptations like Oliver The Musical. As adult tickets cost less than $25, this is a reasonably priced activity to do in Mount Dora over the weekend.
Address: 1100 N Unser St, Mt Dora, FL 32757, United States
Phone: +1 352-383-4616
Website: www.icehousetheatre.com
12. Spark curiosity at the Modernism Museum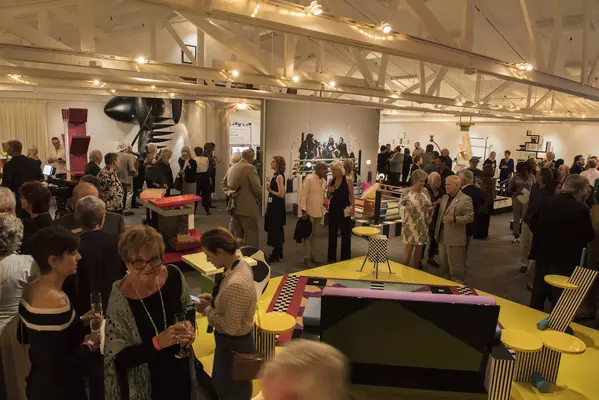 The Modernism Museum is one of the famous places where Mount Dora displays its artistic side. The art of usable objects is the main theme of this exclusive collection. The goal of The Modernism Museum is to inspire visitors' creativity by offering arts, crafts, and design. In doing so, they want to improve people's quality of life by introducing them to real art and stories. The museum is perfectly situated next to other locally owned shops in Mount Dora.
For more than 30 years, Downtown Mount Dora's dining, business, and retail locations have been managed by Main Street Leasing. The museum completely supports Mount Dora's status as a destination for great arts. It provides excellent artistic displays, educational activities, and family-friendly events.
Address: 1100 N Unser St, Mt Dora, FL 32757, United States
Phone: +1 352-383-4616
Website: www.icehousetheatre.com
13. Enjoy Indoor Skydiving at iFly Orlando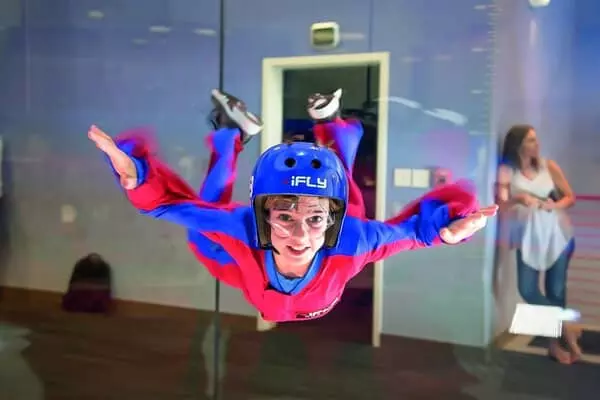 One of the heart-pounding fun things to do in Mount Dora is indoor Skydiving. If you want to enjoy riskless skydiving, iFly Orlando is the recommendable place for you to experience this and feel the thrill of adventure, excitement, and adrenaline. This activity at iFly Orlando is completely safe for children, thrilling for teenagers, but a little difficult for adults.
The best part about flying is that you don't need any prior experience. At the center, you'll learn how to manage your body so that you can stand up straight. All of your necessary flight equipment and the basic understanding you need will be given to you. They have qualified instructors to really assure you of your safety and provide you with the greatest experience.
Address: 8969 International Dr, Orlando, FL 32819, United States
Phone: +1 407-337-4359
Website: www.iflyworld.com
14. Explore the Festivals of Mount Dora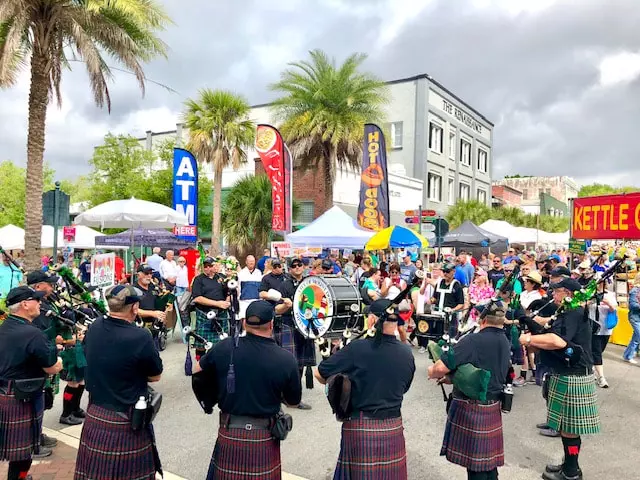 Mount Dora is also known as the city of the festival because of its long history of holding magnificent festivals and events all year long. Because of its historic area with several ancient structures, Mount Dora is considered to be one of the perfect places for festivals.
The place is regarded as being "someplace special" due to its festive nature and hosts an annual seafood festival, which fits in beautifully. The following are some of the top festivals you should at least check out once including Mount Dora Bicycle Festival, Plant and Garden Fair, Children's Christmas in the Park, Scottish Highland Festival, Annual Mount Dora Arts Festival, Mount Dora Spring Festival of Arts and Crafts, Earth Day Festival, Mount Dora On the Water, and Seafood Festival.
15. Biking around Mount Dora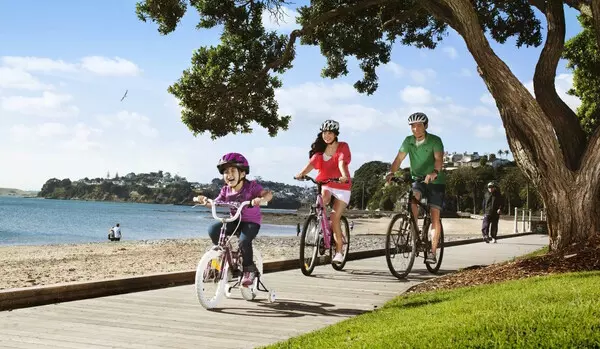 A Bike Tour is one of the great ways to explore the beauty of Mount Dora and It is also considered to be one of the fun things to do in Mount Dora as you get the chance to explore the peaceful and natural environment of the city.
A fall cycling event in Mount Dora is one of the popular events which draws a number of cyclists to the city roads. It is also a favorite location for bikers. To explore the stunning mansions and gardens, towering oak trees, and fantastic lake views, we recommend you start riding from downtown West 11th Avenue to Gorgeous Tavers via Lakeshore Drive.
16. Have a stroll at Palm Island Park boardwalk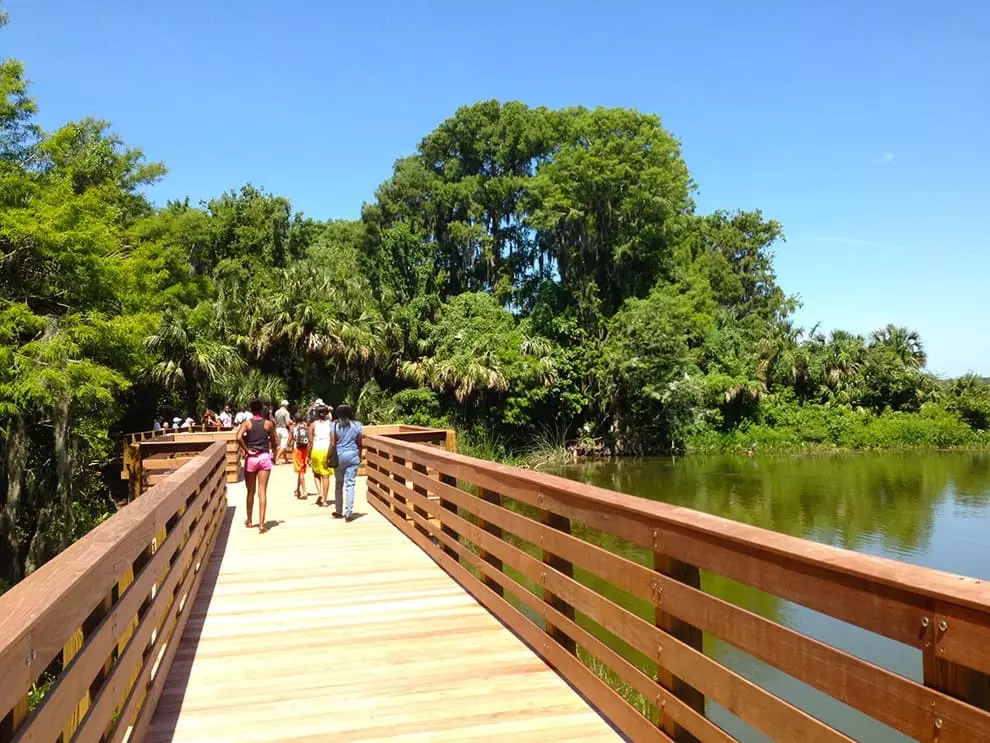 If you continue strolling along the lake past the Lakeside Inn and the marina, you arrive at the lovely Palm Island Park. It has a quarter-mile-long boardwalk with views over Lake Dora, and Spanish moss drapes hanging from the lakeside cypress trees. good opportunities to see birds and gators. While tracking, you will witness a number of spectacular, striking views making it the best place for walking, jogging, or bike riding.
From the park, You can also watch a 35-foot-tall red and white lighthouse along the lakefront, and it's adorable that was built in 1988.
Address: 411 S Tremain St, Mt Dora, FL 32757, United States
17. Get Into Nature with a Mount Dora Segway Tour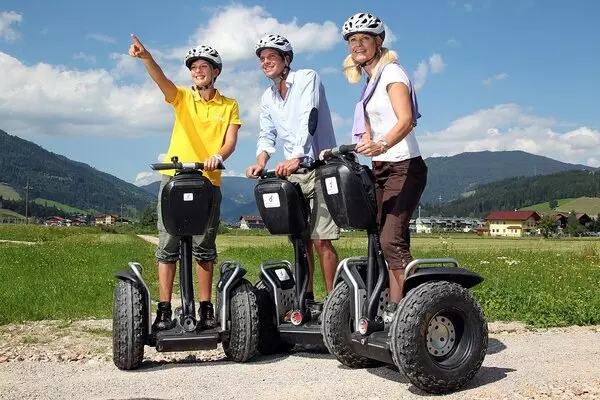 Segway Tours is one of the ideal fun things to do in Mount Dora and it is gaining popularity among locals as well as tourists regardless of their age at present.
While exploring Mount Dora's history, you get the opportunity to watch a number of its main attractions such as a stop at Palm Island, and The old Cypress trees that border the wooden boardwalk have Spanish moss-draped branches. Additionally, you get to see anhingas, cormorants, alligators, fish, and other animals along with a fantastic sunset.
18. Fuel Up With Good Eats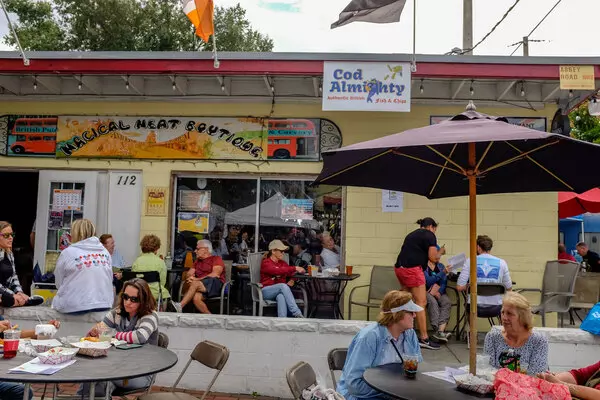 There is no question about it that Mount Dora is home to a number of wonderful food dishes. It's the ideal place to end a Mount Dora day with a delicious meal, a delicious drink, or a bottle of wine.
Fresh ingredients are used in the well-prepared cuisine of Pisces Rising. We've dined there several times, and each time we've been satisfied. I adore the salmon with crab stuffing, the mushroom ravioli, and the burger is usually a great pick. The bananas foster for dessert are a must-have.
You can toast the conclusion of your wonderful vacation at the Pisces Rising while enjoying its amazing dishes. Make sure not to miss its sunset which is amazing.
19. Go on a Nunan Butterfly Garden Tour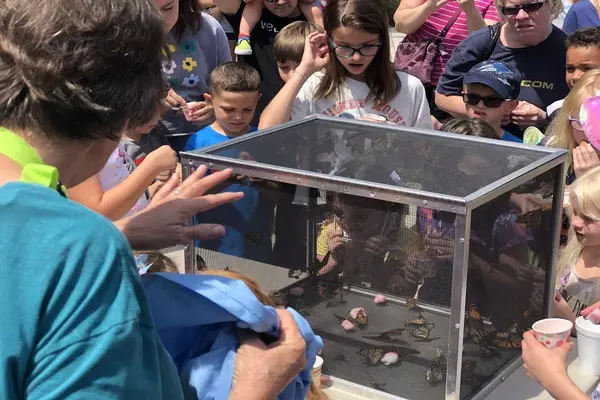 The W.T. Bland Public Library in Mount Dora is home to the Nunan Butterfly Garden situated close to downtown Mount Dora. Nunan Butterfly is also the habitat of numerous indigenous plants and trees, a modest pavilion, and entertaining interactive activities.
Many different bird, animal, and pollinator species can be seen living in this lovely butterfly garden. The garden features benches, sunny and shady spaces, and a covered pavilion where you may have lunch and use the free wifi. You may learn how to grow your own butterfly garden there. The library also holds a few free events in the gardens outside.
Address: 510 N Baker St. Mount Dora, FL 32757
Phone: (352) 735-7100
Website: www. nunanbutterflygarden.com
20. Enjoy at Lil' Bit of Life Farm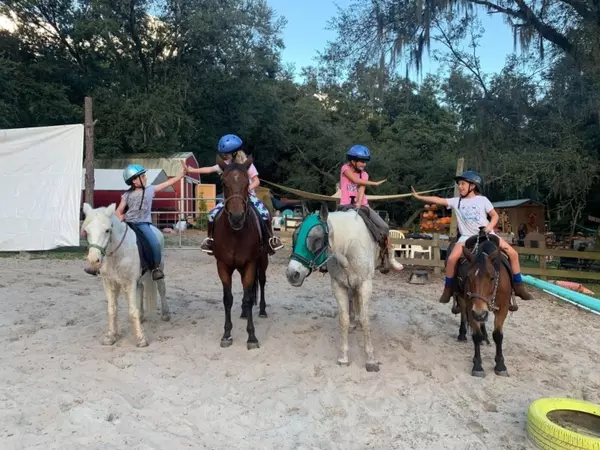 Lil' Bit of Life Farm is one of the favorite farms among the locals and tourists of Mount Dora. they provide their visitor with different methods of teaching agriculture and encouraging civic engagement. They organize educational field trips for schools, and organizations throughout the year. The farm has rabbits, goats, sheep, ducks, pigs, and numerous retired miniature horses from Disney.
With their help, you can create a special birthday party or event, and we'll handle the planning. They are an authorized farm for teaching horseback riding. They genuinely like traveling off-site to visit assisted living institutions and community events with our devoted animals, who are sure to bring comfort and smiles to many faces. They make every effort to ensure that you, your family, and your business have the farm experience you want.
Address: 2920 Robie Ave, Mt Dora, FL 32757, United States
Phone: +1 407-461-3091
Website: www.lilbitoflife.com