Top 20
Fun Things To Do In Cocoa Beach
Because of beautiful waters, respectable-sized waves, and closeness to Kennedy Space Centre, Cocoa Beach is considered to be Florida's epicenter of surf culture. Visitors can easily spend the entire afternoon sunbathing on the beach and enjoying the surrounding area of the beach. Just a few steps away from the shining coastline, there are many fun things to do in Cocoa Beach.
Despite its reputation as a family-friendly destination, the beach doesn't disappoint couples and solo travelers who seek a lively beach town. With eco-tours, water sports, golf, and museums, Cocoa Beach is brimming with family-friendly activities that make visitors return time and time again.
In addition to strolling and surfing, Cocoa Beach has a variety of other things to keep tourists entertained, whether they're planning a family trip or a romantic weekend vacation.
The 20 entertaining and cool things to do in Cocoa Beach are listed in the following paragraphs.
you can also explore more fun things and activities of other states in USA, by clicking below:
20 Fun Things To Do In Panama City Beach
20 Fun Things To Do In West Palm Beach
20 Fun Things To Do In Virginia Beach
20 Fun Things to Do in Indiana
1. Scour the Swamp on an Airboat Ride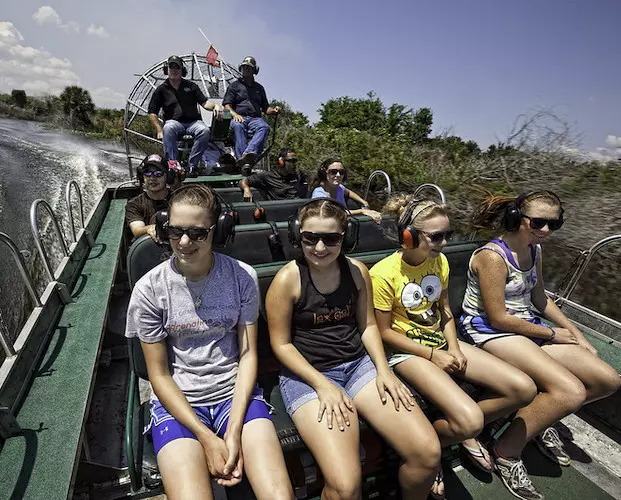 Because of the wide area of swampland in Florida, an Airboat ride In Cocoa Beach is one of the famous fun things to do as well as a well-known and unique mode of transportation. While riding through the marshes, you get the opportunity to witness a diverse range of animals and plant life of swampland in Florida. This tour will also help you experience the thrill of watching American alligators.
If you wish to set out on this tour, you need to make the reservation in advance during the popular tourist season.
2. Take a Guided Kayaking Tour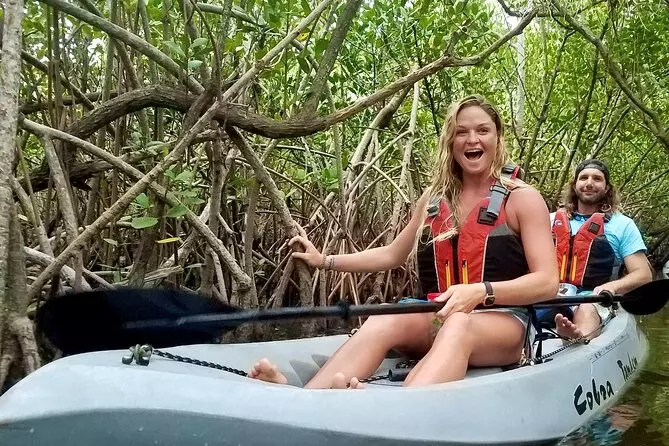 There are so many ways in which you can cherish your vacation in Cocoa Beach, one of which is kayaking especially during sunset when you can feel the beauty of the ocean with your naked eyes.
Kayaking, one of the fun things to do in cocoa beach, provides you with the opportunity to explore the adventure by going deep into the ocean using your paddle blades. At the time of Kayak, you get the opportunity to come across captivating seabirds and dolphins jumping over the water in a playful manner.
The tranquil summer night, and the shallow Banana River surrounded by lush mangroves creates an experience like no other for the night kayaking excursion.
3. Go Surfing and Try Watersports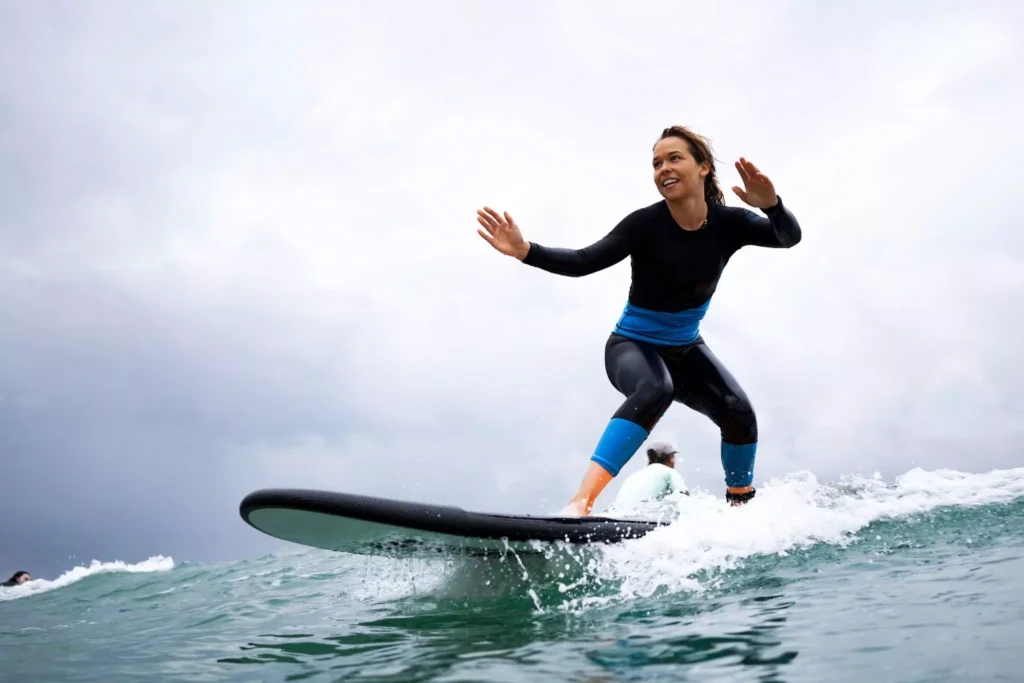 For years, surfing has been considered to be the center of Cocoa Beach culture making it the most sought-after surfing location in Florida. Surfers of all sorts can enhance their abilities on the Space Coast beaches. The ocean of Cocoa Beach is normally calm and free of rocks.
Undoubtedly, Cocoa Beach's surfers are one of the prominent surfers in the Florida surfing community. With shallow water and steady and calm waves, Cocoa Beach provides its visitors with great surfing conditions, especially for beginners.
Additionally, popular and entertaining water sports like kiteboarding and jet skiing are available. The best activities in Cocoa Beach, in general, are water sports and surfing.
4. Hang Out at Cocoa Beach Pier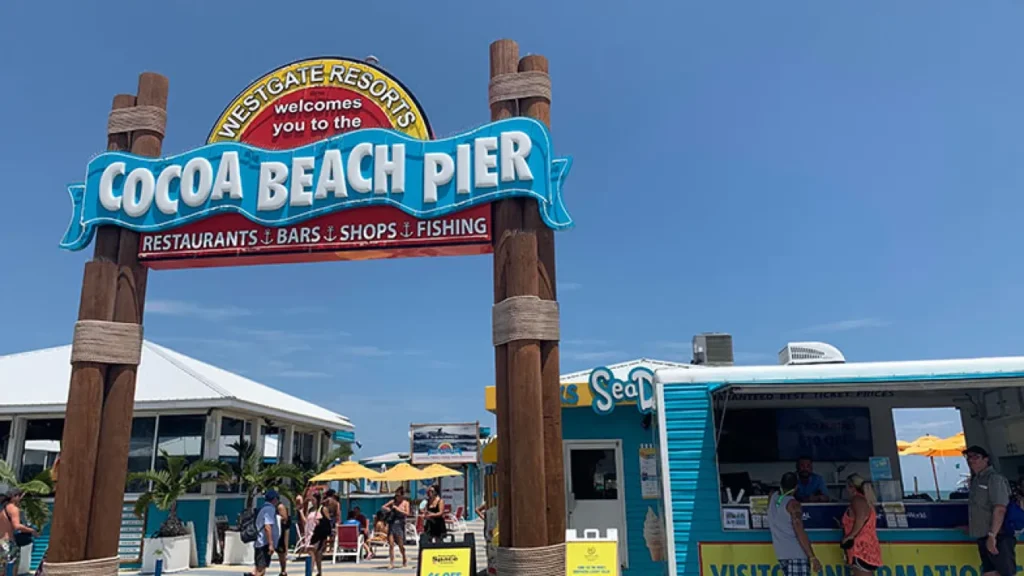 Looking for some fun things to do in Cocoa Beach, head to Cocoa Beach Pier which is stretched into the Atlantic. The pier one of the top Cocoa Beach attractions offers along the elevated public walk a variety of gift shops, rental businesses, restaurants, and live music venues.
As it is located near the ocean, it also offers a number of activities such as swimming, surfing, fishing, dining, and dancing, and hosts a number of regional beach and surfing events from time to time.
On the beach, you can engage yourself in beach volleyball competitions or go for a bite to eat while kids can play in the surf.
Address: 401 Meade Ave Cocoa Beach, FL 32931
Phone: (321) 783-7549
Website: www.cocoabeachpier.com
5. Climb the Top of Canaveral's Exploration Tower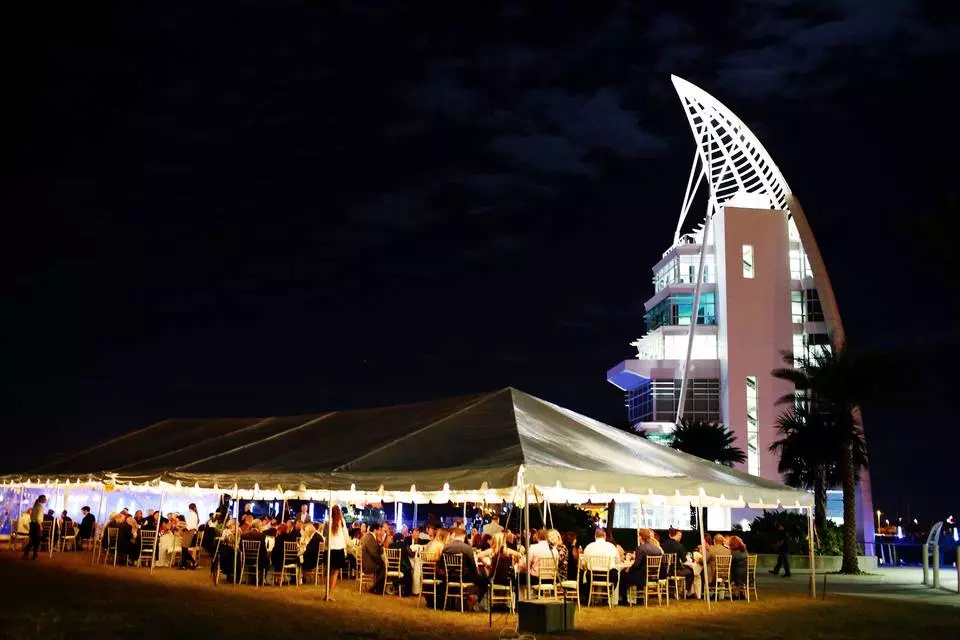 Canaveral's Exploration Tower in Cocoa Beach is a famous seven-story structure with distinctive architecture and engaging exhibitions among the folks of Cocoa Beach. It is also known as an exploration tower and lighthouse.
They come to explore the tower to spend some quality time with their family and friends. Every seven stories of the tower provide its visitors with something to do. When you find yourself on the seventh floor, the breathtaking views of Port Canaveral, the Atlantic Ocean, the Banana River, and even the Kennedy Space Centre will make you amaze.
On other floors, they provide their visitors with displays that highlight the region's cultural history, including information about space travel, surfing, animals, and the area's rich marine heritage. At the end of your fun tour, you can stop by their unique gift shop and cafe.
Address: 670 Dave Nisbet Dr, Cape Canaveral, FL 32920, United States
Phone: +1 321-394-3408
Website: www.explorationtower.com
6. Swim, and Sunbathe, at the Beach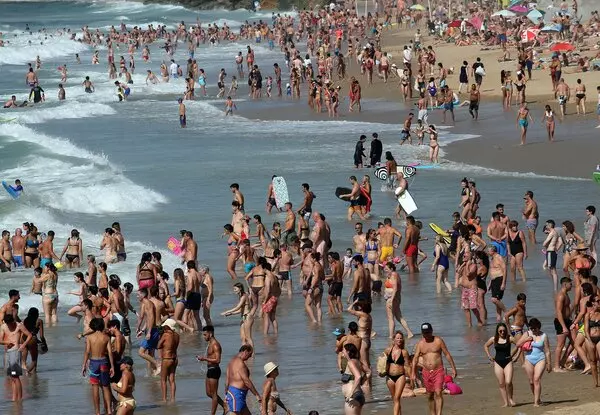 Swimming and having a sunbathe at Cocoa Beach is one of the best-ever relaxing experiences. Relaxing while soaking up some sun and listening to the music of the waves is one of the best-ever experiences for tourists. Cocoa Beach is one of the best places to learn surfing because of its calm, consistent waves. If you have your own board and are already equipped, just bring it and grab a position in the queue. Nearby locations provide board rentals and lessons. Go for a stroll around the beach and get a few sand dollars.
7. Do a Fly By with Cocoa Beach Helicopters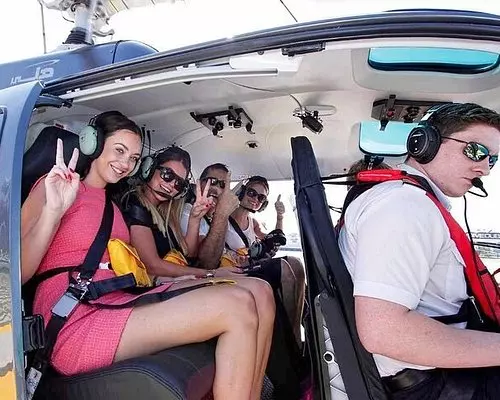 Are you fond of watching beautiful scenery? Are you interested in a birds-eye perspective of the entire Kennedy Space Centre? With the help of a Helicopter tour, you can enjoy the captivating views of Cocoa Beach's coastlines and famous landmarks from an aerial perspective.
In a helicopter, you can explore the whole port of Cocoa Beach along with the ocean, Banana River, Jetty Park, Canaveral Locks, and lots of Islands along with the home of pelicans, manatees, and dolphins.
8. Check Out Ron Jon Surf Shop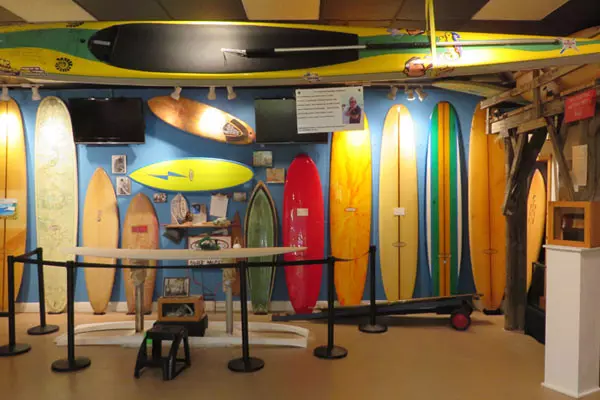 Watching the largest surf shop in the world can be one of the fun things to do in Cocoa Beach. Ron Jon Surf Shop located on North Atlantic Avenue is well known as the largest surf shop in the world offering a wide range of goods, including skateboards, surfboards, aquatic equipment, and beach accessories. As soon as you enter the shop, it starts giving you the feeling of endless summertime fun.
The front part of the shop has been embellished with colorful antique cars, fascinating sand sculptures, and other interesting items. Besides, it's a great place to buy Cocoa Beach trinkets along with unique Ron Jon t-shirts. This location is always visited by surf enthusiasts to explore the preserved heritage of Florida's surfing. They host exhibitions that highlight the topics of how surfing began in Florida.
Address: 4151 N Atlantic Ave, Cocoa Beach, FL 32931SEE MAP
Phone: 321-799-8820
Website: www.ronjonsurfshop.com
9. Go to a Concert or Have a Picnic at Riverfront Park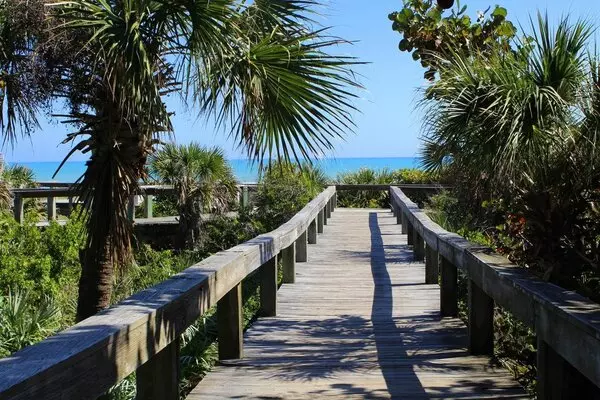 The park can be approached on foot from Riverfront, which is a popular location for live music events. Anyone can attend the park's events without paying any charges. This location is ideal for the locals to have a stroll during the day.
It also provides a number of fun things to do in Cocoa Beach which involve an interactive splash pad where kids can enjoy cooling off. The park has a number of chairs and open green spaces except for picnic tables. It has a big playground and is pet-friendly.
Address: 401 Riveredge Blvd, Cocoa, FL 32922, United States
10. Spend Day Golfing at Cocoa Beach Country Club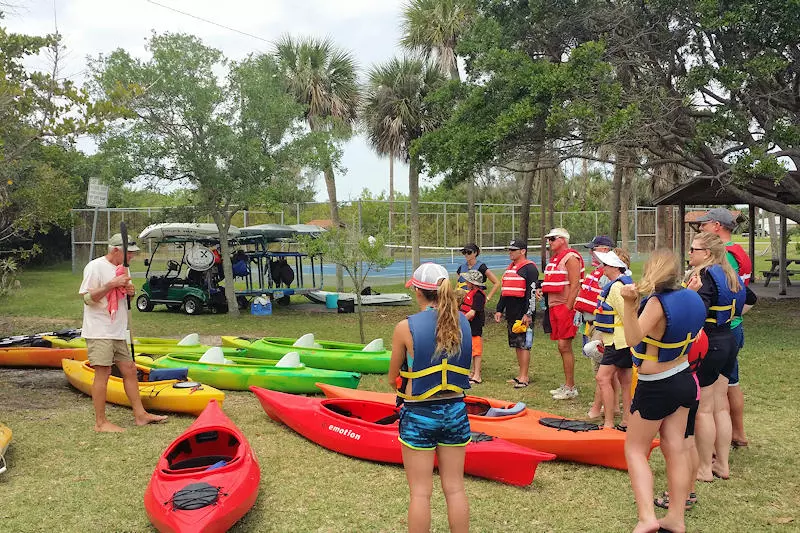 Cocoa Beach Country Club is very famous among locals and tourists as it is home to a number of fun things to do in Cocoa Beach. This club is well known for its top-rated golf course in the Cocoa Beach area. There are 27 holes on the course. The location is surrounded by the Banana Lagoon, Banana River, and stunning scenery. The employees of the club are well behaved as they always give you a warm welcome. They have golf packages and lessons available for both beginner and expert golfers.
Moreover, the club's 19th Hole restaurant is a famous one where anyone can have a quick snack. For every golfer in Cocoa Beach, Cocoa Beach Country Club is a must-visit location.
Address: 5000 Tom Warriner Blvd, Cocoa Beach, FL 32931, United States
Phone: +1 321-868-3351
11. Go on a Dolphin Boat Tour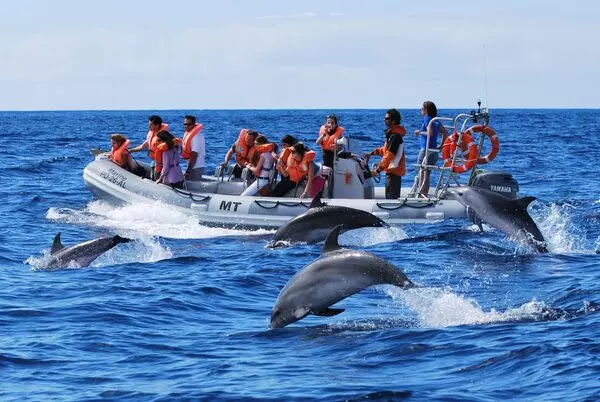 Cocoa Beach is one of the best beachside holiday locations in the country, it has become a haven for water sports enthusiasts. There are a number of fun things to do in Cocoa Beach for fun lovers. Dolphin Boat Tour is yet another thrilling activity that is loved by the visitors of the Cocoa Beach
A dolphin and wildlife boat excursion has become something that everyone might want to undertake while they're in Cocoa Beach. Families and senior guests who love experiencing a laid-back atmosphere choose this activity.
Tourists get the opportunity to explore Cocoa Beach's Thousand Islands mangrove area and the area of Banana River Lagoon along with animals like dolphins, manatees, and birds at the time of the Dolphin Boat Tour.
12. Defy Gravity with Cocoa Beach Aerial Adventures
What can be more fun things to do in Cocoa Beach than aerial adventures? At Cocoa Beach Aerial Adventures, Zipline is one of the most sought-after aerial adventures in which visitors get the opportunity to fly through difficulties in the air while zipping through an oak tree canopy. One is free to select from one of the seven available aerial paths ranging in difficulty from easy to challenging. It is an overwhelming experience when you learn how to overcome challenges with the help of a sports activity.
To help the tourists, there are always guides who are eager to assist. Zipline is the best way to watch the breathtaking views of the Banana River, and the Atlantic Ocean.
13. Experience Island Boat Lines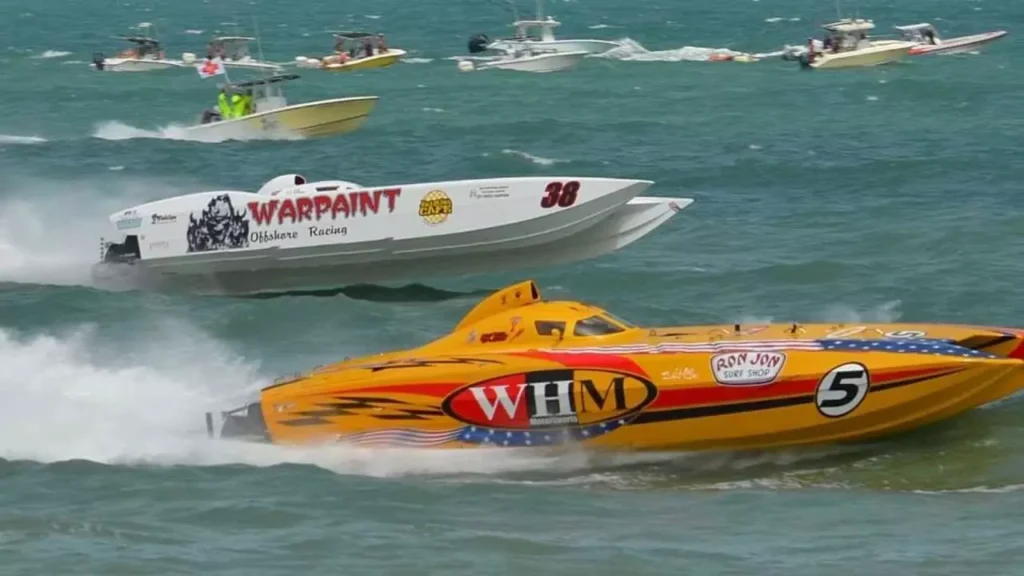 Exploring the vast diversity of waterways along Cocoa Beach is one of the fun things to do in Cocoa Beach. Island Boat Lines are professionals who love to provide these activities in Cocoa Beach Islands. With the help of these tours, you can explore the history of flora and fauna of the region as you are bound to watch birds, dolphins, manatees, and alligators.
Island Boat Lines are famous for their eco-tours, sunset cruises, and launch-viewing cruises. If you want to gain private experience, you can hire a private charter from the Island Boat Lines The most well-known eco-tour is without a doubt In Search Of Wildlife, which offers a two-hour, fully narrated experience.
Address: 500 W. Cocoa Beach Causeway 520, Cocoa Beach, FL 32931
Phone: 321-454-7414
14. Walk the Banana River Aquatic Preserve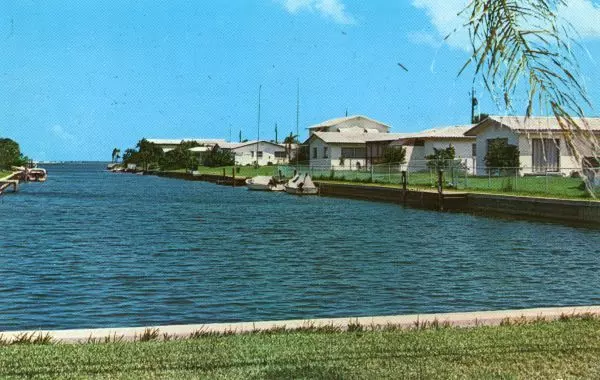 Walking in the Banana River Aquatic Preserve is one of the fun things to do in Cocoa Beach as One gets the chance to explore the relaxing and natural atmosphere of the city. Banana River Aquatic Preserve is a magnificent 30,000-acre park near Cocoa Beach.
Banana River Aquatic Preserve is considered to be one of the most well-liked tourist destinations. The Banana River Aquatic Preserve technically consists of a number of additional parks. This includes places like Kiwanis Island Park, Kelly Park, Banana River Park, and Cocoa Beach Recreational Complex. Visitors can choose from a variety of distinct sites in this location as per their preferences.
Banana River Aquatic Preserve is one of the fantastic ways to observe the city's natural habitat both terrestrial and aquatic wildlife, including eagles, ospreys, dolphins, manatees, and other birds.
Address: 401 Ramp Rd, Cocoa Beach, FL 32931, United States
Phone: +1 772-429-2995
15. Gregory's Upstairs Comedy Club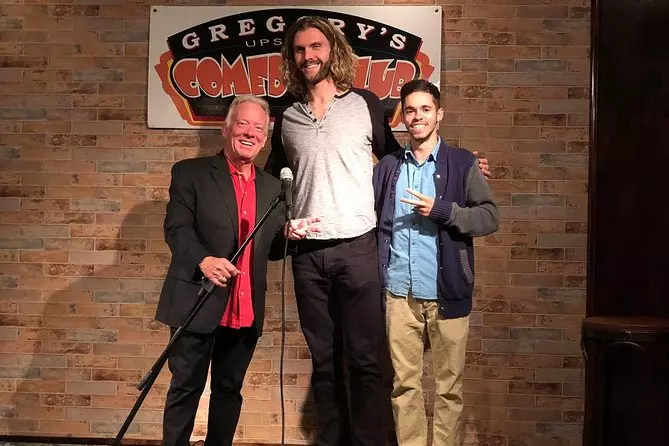 Gregory's Upstairs Comedy Club is a lively entertainment venue located above Gregory's On The Beach. It regularly hosts no-heckler, adult-only comedy shows at 9 o'clock. A variety of regional artists, as well as well-known figures in the industry, perform there. You can find popular artists from HBO, The Tonight Show, and Comedy Central on the show. In essence, if you enjoy comedy, this is the place to go in Cocoa Beach, Florida.
Given that Gregory's is a restaurant, you are welcome to order beverages and meals and eat as you watch. Seafood, steaks, spaghetti, and other dishes are offered in the restaurant.
Address: 900 N Atlantic Ave, Cocoa Beach, FL 32931, United States
16. Space Coast Segway Tours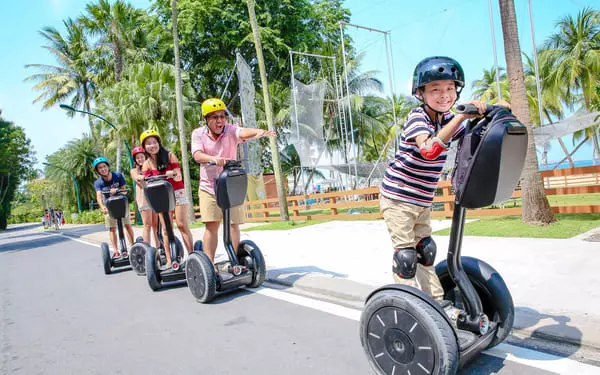 Segway Tours is one of those fun activities in Cocoa Beach, which is slowly gaining recognition amongst tourists in current times. Here, tourists love riding a Segway through sunny Port Canaveral with Space Coast Segway Tours and enjoy the excitement of the experience which comes with it.
During the Segway tours, Tourists get the opportunity to take a close-up look at the Ron Jon Cape Caribe resort, explore the locations between the port and the ocean, and have a good look at the cruise ships or possibly a manatee swimming through the locks.
For a detailed exploration of the city, One must take the guided Segway tour offered in the community. Riding the Segway through Port Canaveral is one of the most exciting and enjoyable experiences.
17. Stroll the Beach at Lori Wilson Park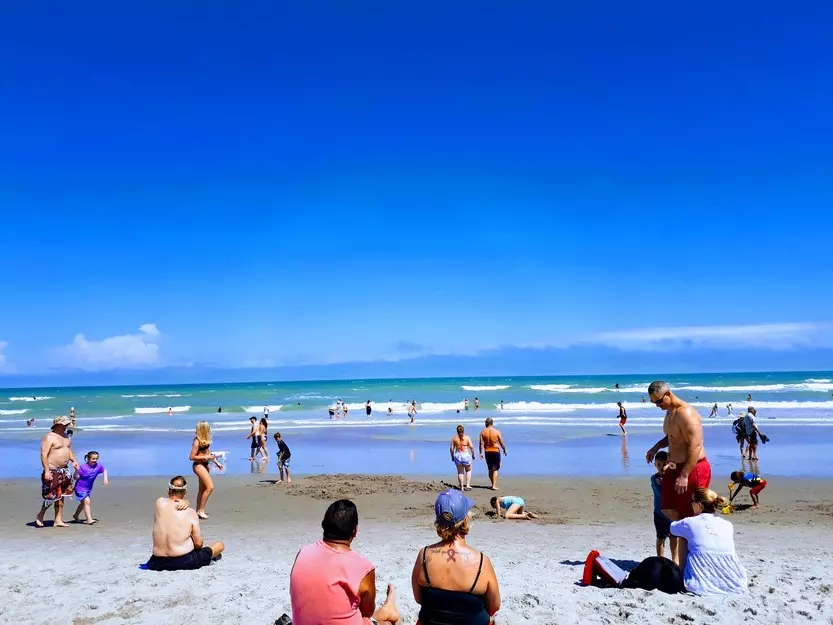 Lori Wilson Park is a beach that resembles a park more than anything else. It is a famous location among the locals because of its free parking and is one of the few public-access beaches in Cocoa Beach.
Spanning 32 acres, Lori Wilson Park offers sufficient space to play frisbee, plan a beachside picnic, or fire up the grill in one of the pavilions. Here you can play beach volleyball on the open sand court with your friends by forming a team.
Additionally, tourists may go for a walk along the elevated footbridge to experience the beauty of the beach and the coastal forests. This location is a pet-friendly location so you can come with your four-legged friend and enjoy the weekends.
Here don't forget to take a selfie with the street sign that reads "I Dream of Jeannie Lane" as this lane is named after the 1960s television series which was shot around Cocoa Beach.
Address: 1500 N Atlantic Ave, Cocoa Beach, FL 32931, United States
Phone: 321-890-4084
18. Escape the crowds at Manatee Sanctuary Park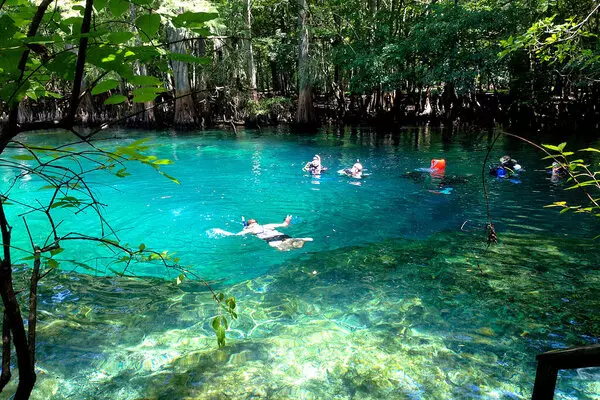 If you are in Cocoa Beach on vacation, you must experience the adventure of a kayak tour along the Banana River. Make your way to Manatee Sanctuary Park near Banana River Lagoon in order to enjoy a peaceful and crowd-less atmosphere. Kayaking is one of the fun things to do in Cocoa Beach and a great way to explore the wildlife such as manatees and dolphins. Bioluminescence kayak tours and sunset tours are also there to be enjoyed.
Not all people get a chance to see a manatee in its native habitat in their entire lifetimes but with the help of Kayak tours, you can interact them directly and are free to take as many pictures and movies as you like during the tour.
19. Uncover dinosaur history and ancient cultures Dinosaur Store & Museum
There is a wide range of fun things to do in cocoa beach, some of which can be experienced with children. You can visit and experience the Dinosaur Store & Museum with the children. The children will also enjoy exploring, playing, and shopping in this entertaining environment.
This Dinosaur museum provides its visitors with a variety of collections of dinosaur-related displays along with lots of fossils and artifacts from all over the world. But the Adventure Zone is really something special. You can go on a ride, play games, view live animals, and do mineral panning here.
Address: 250 W Cocoa Beach Causeway, Cocoa Beach, FL 32931, United States
Phone: +1 321-783-7300
Website: www.dinosaurstore.com
20. Explore the beauty and charm of Cocoa Beach's historic downtown area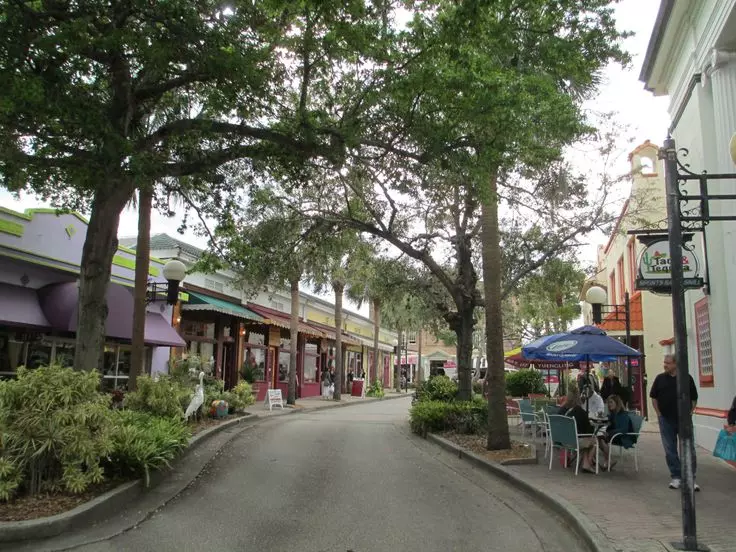 Exploring the beauty and charm of Cocoa Village is one of the nicest and coolest things to do. The cocoa village is just 10 miles away from Merrit Island. The village area is surrounded by the Indian River Lagoon and is suffused with colorful structures.
This Historic Cocoa Village is home to a number of small and unique stores and top-notch restaurants along with the famous Cocoa Village Playhouse. You can also visit the one and only magic shop there. You can relax at the end of the day with satisfying food at one of the over twenty restaurants and pubs. Be ensure to watch any performances or activities at the Cocoa Village Playhouse.