Top 20
Fun Things To Do In Panama City Beach
Panama City Beach is considered to be one of the cherished tourist spots with a charming waterfront on the Gulf of Mexico in northwest Florida. Because of miles of golden sand and excellent weather all year round, It is also considered to be one of the beachgoer's paradise which attracts tourists from all over the country. In addition to the beauty, there is a wide range of enjoyable and fun things to do in Panama City Beach. This makes it a stunning family vacation destination.
The possibilities for things to do in Panama are all around you. As it offers a variety of activities for visitors of all ages which involve food-centric, thrilling, relaxing, and everything in between. From the state to amusement parks, there are many outdoor activities and fun to be experienced as you can ride a water slide or go on a walk if you ever become bored of the beach, horseback riding excursions, spend an afternoon at Shipwreck Island Waterpark, browse the Pier Park Mall, and eat at one of the great waterfront eateries.
Read on for a complete list of cool, entertaining, and fun things to do in Panama City Beach.
Explore more fun things and activities in other states of USA, by clicking below:
20 Fun Things To Do In West Palm Beach
20 Fun Things To Do In Virginia Beach
20 Fun Things to Do in Indiana
1. Take A Panama City Beach Helicopter Tour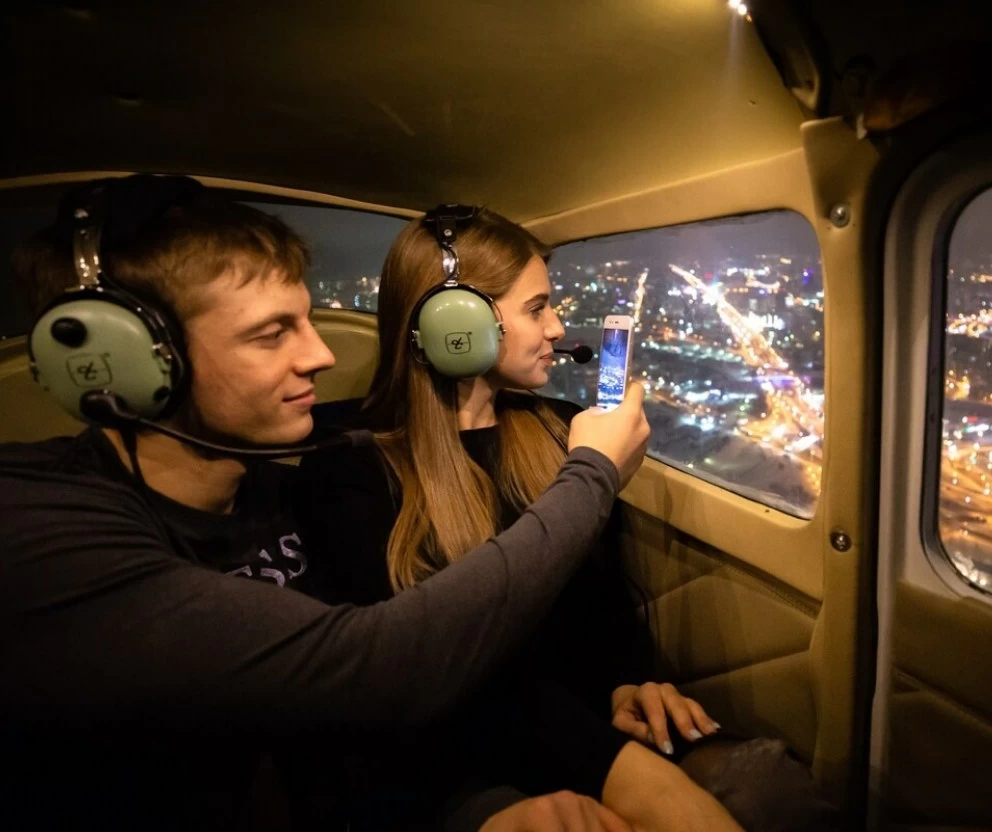 The best way to experience the beauty of Panama City Beach is to take a PCB helicopter tour. As we know the views of the land and the water of PCB are captivating; but if we go for watching these lands and water from above with the help of a helicopter tour, it will provide us with a new perspective of the beauty of the whole city. This particular tour of the city has become one of the fun things to do in Panama City Beach that makes the city worth returning back.
This is the best way if you want to seek a thrilling way to explore Panama City Beach from above. If you are interested in watching wildlife, you can choose a wildlife helicopter trip wherein you get the opportunity to watch the behavior of wild animals from above. The bird's-eye view of the azure waters and white sands is nothing but a soul-stirring experience.
2. Swim At Panama City Beach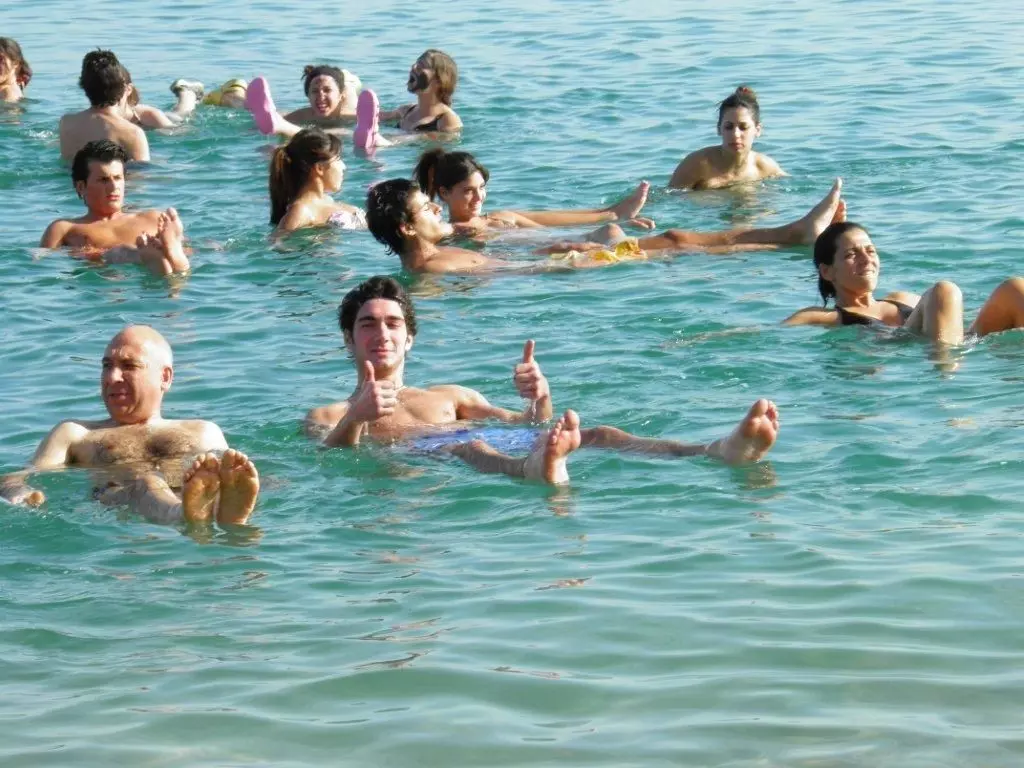 If you are looking for fun things to do in Panama City Beach, Try swimming at the different beaches in the area of Panama Beach City. Some of them where you can have a splash are Camp Helen State Park, St. Andrews State Park, and Laguna Beach.
Besides swimming, you can engage yourself in different other activities such as kayaking and snorkeling at most of the beaches in the area. Apart from beaches, Panama City Beach is home to a number of magnificent hotels, resorts, and condos that have some of the best pools in the city. You can pick between expansive pools with slides, and a grill/bar at the poolside, boutique pools where you can have fun with your family or friend or alone.
4. Swim With Dolphins At Water Planet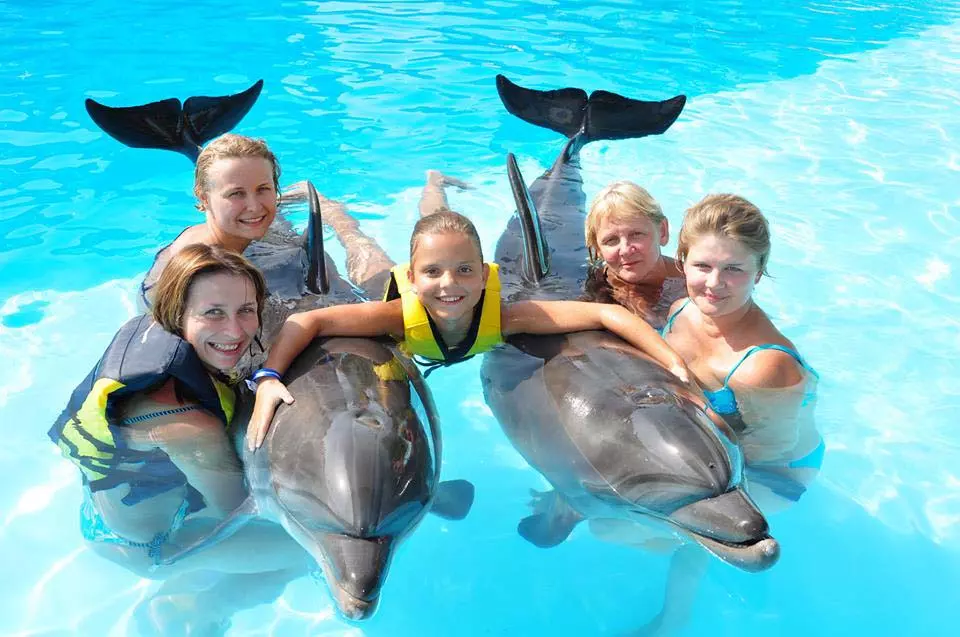 If you are one who loves fun activities and looking for one of the fun things to do in Panama City Beach, Swimming with dolphins can be one of the best options for you. Water Planet in Panama City Beach is the right place where you can enjoy swimming with dolphins. With a number of fun, water planet provides its visitors with instructive swim-with-dolphin tours for the whole family.
At water planet, anyone can enjoy the natural beauty of a dolphin with the help of their one-day, three-day, or one-week programmes therein one gets the opportunity to spend time with dolphins experiencing the most emotional part of his life.
Additionally, other activities at this place include snorkeling on shipwrecks, exploring Shell Island, and gathering shells.
Address: 5709 N Lagoon Dr, Panama City Beach, FL 32408, United States
Phone: +1 850-230-6030
Website: www.waterplanetusa.com
4. Take An Airboat Tour At Gator Country Alligator Park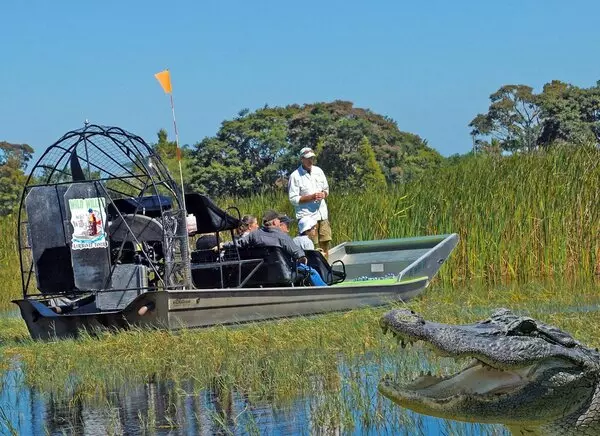 Looking for a heart-pounding adventure, there is one recommendable activity which is an airboat tour at Gator Country Alligator Park. To experience this one of the fun activities, you can take an airboat tour through West Bay Creek's rivers and marshes and experience an adrenaline rush. During this airboat tour, you get to watch adult alligators along with other species like bald eagles and herons. Here under the guidance of staff, you can also feed adorable young alligators.
Address: 6523 FL-79, Panama City Beach, FL 32413, United States
Phone: +1 850-230-3822
Website: www.swampvette.com
5. Take A Day Trip To Mexico Beach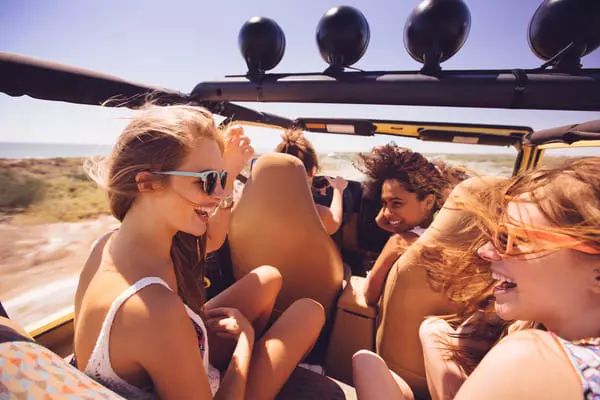 A day trip to Mexico Beach is considered one of the best fun things to do in Panam City Beach among fun enthusiasts. In some aspects, Mexico Beach might be a small town, but when it comes to interesting locations and fun things to do, it is no less than any other city in the USA. one can find here a variety of fun activities which are available for both tourists and locals some of them are shelling, Playing with dolphin, bathing in the ocean and so forth.
Besides there are a number of popular water sports at Mexico Beach namely boating, sailing, kayaking, and so forth. You can also purchase a wide range of souvenirs which are available in antique shops and locally owned companies.
6. Have Fun At Pier Park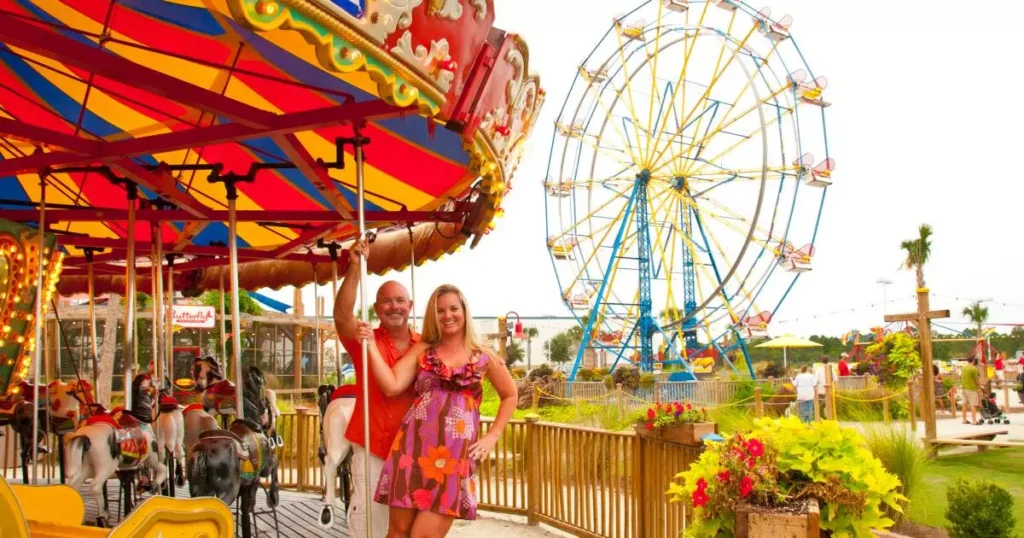 Pier Park in Panama City Beach is the most happening place having most of the things you require for spending a pleasant day. There is no dearth of fun things in this stunning location. It is also considered to be the best place for shopping and entertainment. With around 120 retailers, Pier Park has been serving the citizens of Panama City Beach by selling a wide range of shoes, jewelry, and clothing for the whole family.
Besides clothing and jewelry, one can find a number of fabulous food alternatives at Pier Park. It has become a famous destination for fun, cuisine, and shopping spanning along the most beautiful beaches.
Kids also love going there to enjoy the dining, shopping, and entertainment. For families, it has Laser Tag and a theatre as well as a ropes course and an 18-hole mini golf course. The SkyWheel, a nearly 200-foot-tall indoor Ferris wheel, will provide your family with a stunning perspective of Panama City Beach.
Address: 600 Pier Park Dr, Panama City Beach, FL 32413, United States
Phone: +1 850-236-9962
7. Break Free At Escape Manor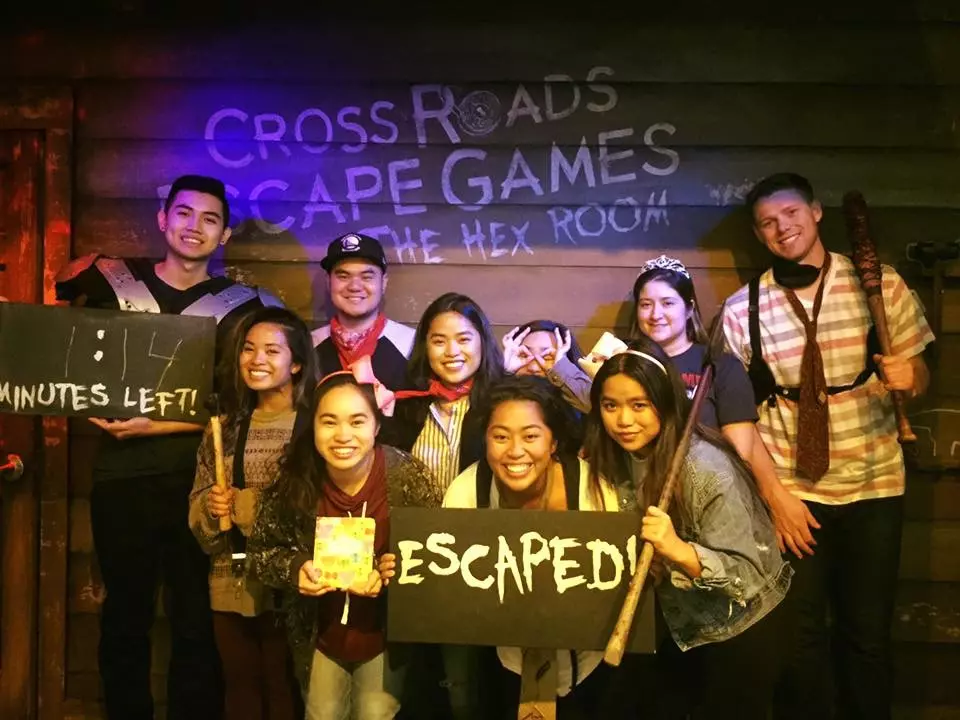 Escape Manor is one of the very famous fun things to do in Panama City Beach. You can play this Escape Manor's escape room-style game along with your family and friends letting your inner detective free. As far as the game is concerned, it provides its participants with three missions at their Panama City Beach location. Each involves a special back story and mystery. You have to solve the mystery before the time expires.
8. Just Jump Trampoline Park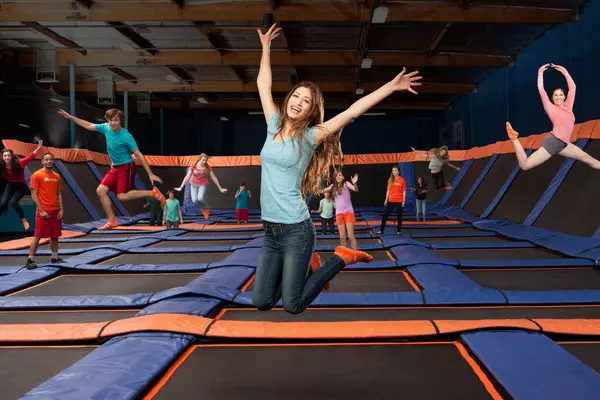 Trampoline Park in Panama City Beach is the best place for youngsters to burn off their energy. This place is well-liked by the kids as they are free to run and play at the 30,000-square-foot Just Jump Trampoline Park. they provide their visitors with a great sizable along with a wide range of games such as a basketball court, dodgeball court, ninja course, and gladiator pit. They also have a special Kiddie area which is ideal for toddlers and older children. Providing a safe area for the children, this location comprises a trampoline area, a play structure, and a foam pit.
Address: 11220 Hutchison Blvd, Panama City Beach, FL 32407, United States
Phone: +1 844-344-5867
Website: www.justjump.com
9. Go on the Panama City Beach Sky Wheel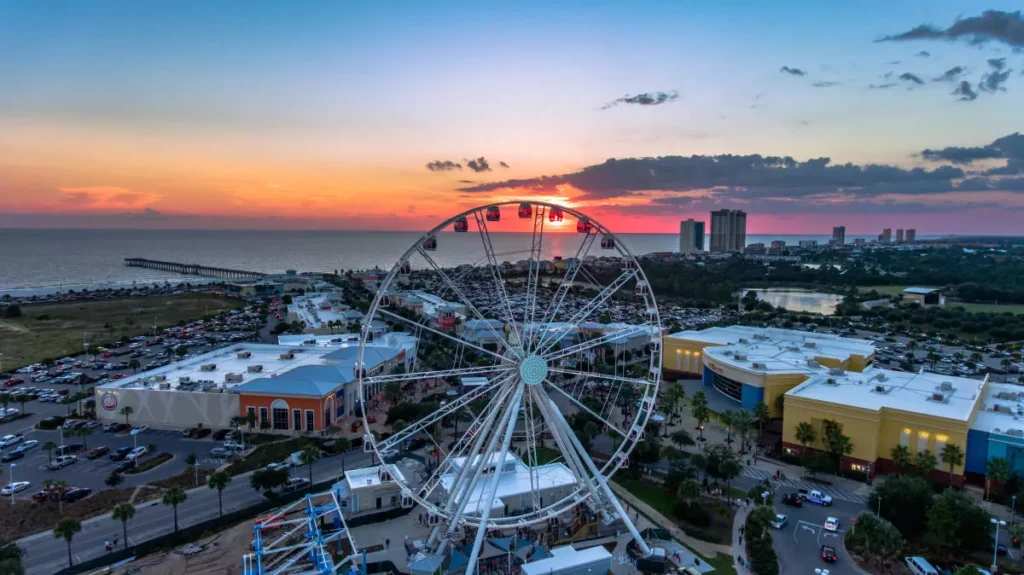 Sky Wheel is another way to watch this magnificent city of stunning beaches, shopping centers, and restaurants from a different perspective. Now, It has become so important for tourists and locals of the city that without the sky wheel the city wouldn't be the same.
Sky Wheel, which goes 200 feet above Pier Park, is the best mode of watching the spectacular view of the ocean, Pier Park, the Gulf of Mexico, and the white sand beach along with the skyline of Panama City Beach. It is made up of thirty wholly enclosed, air-conditioned gondolas which are ideal for summer days to cool off.
Be sure to have a snack at the Snack Shack while you are there. Even inside the gondola, you can enjoy your snack and beverages throughout the journey.
Address: 15700 L C Hilton Jr Dr, Panama City Beach, FL 32413, United States
Phone: +1 850-888-0020
Website: www.skywheelpcb.com
10. Get Wet At The Shipwreck Island Waterpark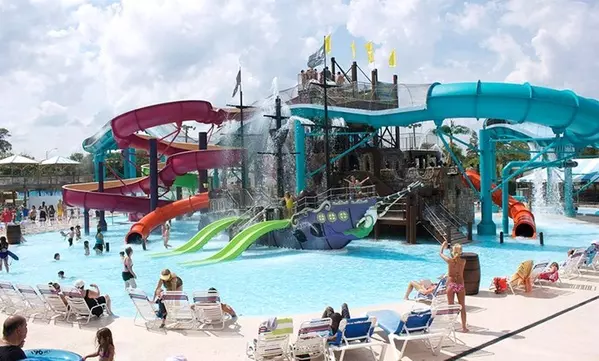 Shipwreck Island Waterpark a thrilling aquatic adventure is an ideal location to spend a day with your family or friends away from the noisy city life. One of the best fun things to do in Panama City Beach is to experience the adventure of a tropical water park that contains wave pools, lazy rivers, and family slides as well as racing slides.
Tadpole Hole water play area, having a few tiny slides and shallow water, has been built especially for young children. Both children and parents can enjoy the thrilling experience at Shipwreck Island. Splashing around in three-foot waves provides you with an extraordinary experience making your day memorable. if you wish to experience more intense thrills, enjoy the waterslides Pirate's Plunge and Tree Top Drop.
Address: 12201 Hutchison Blvd, Panama City Beach, FL 32407, United States
Phone: +1 850-234-3333
Website: www.shipwreckisland.com
11. Play Mini Golf At Coconut Creek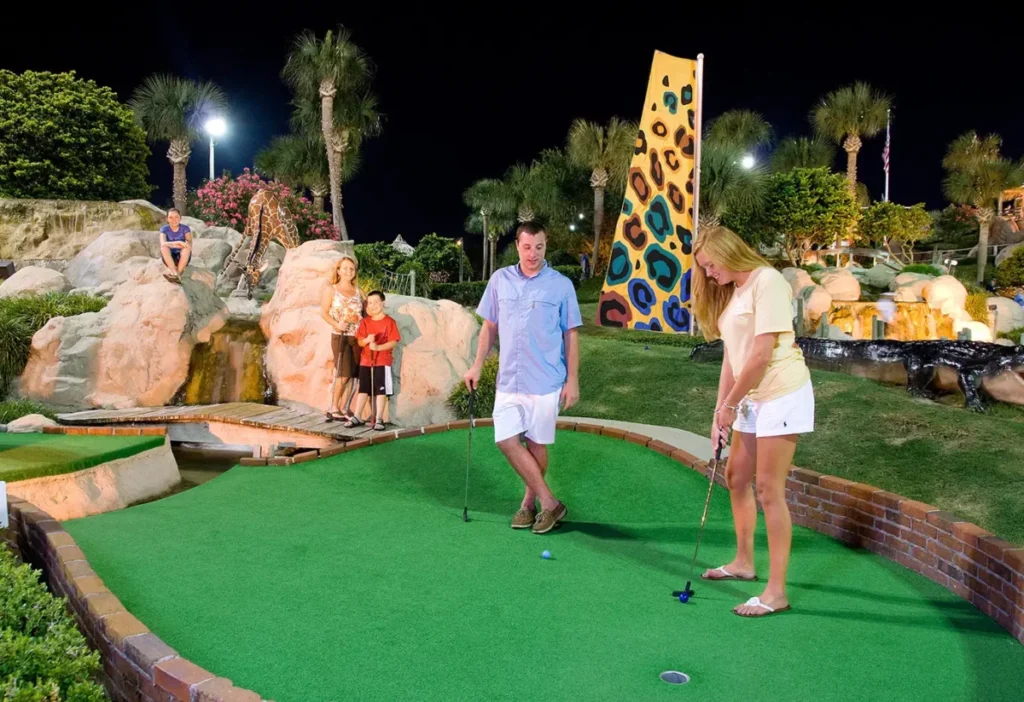 Coconut Creek Family Fun Park is the ultimate destination that offers a wide range of fun things to do in Panama City Beach. At this dual entertainment center, people can enjoy mini-golf and a giant maze. It is a great destination for the kids to play mini golf and enjoy themselves by watching the life-size animal statues along the course while playing golf on the artificial turf surface.
Apart from the magnificent statue of immovable giraffes, elephants, carp, brim, and turtles in Good Luck Lake, the park provides a beautiful view of waterfalls located in Good Luck Lake at the center of the park.
Address: 9807 Front Beach Rd, Panama City Beach, FL 32407, United States
Phone: +1 850-234-2625
Website: www.coconutcreekfun.com
12. Hike, camp, or fish at St. Andrews State Park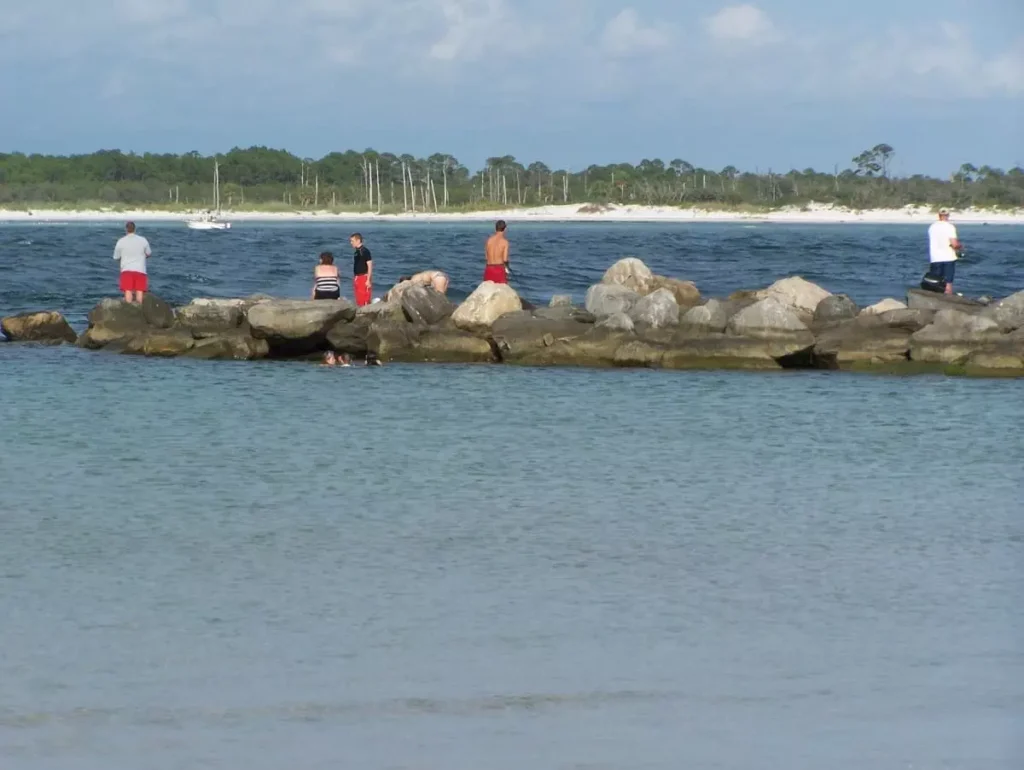 St. Andrews State Park is home to a number of fun things to do in Panama City Beach and a wonderful spot for relaxing and spending time in peace and tranquillity.
Being a family-friendly beachfront sanctuary, The park provides its visitors with everything they may require for their entertainment which involves a campsite with 60 sites, a playground for youngsters, a 2-mile paved road for cycling, two half-mile walking routes around Heron Pond and Gator Lake, shaded picnic tables ideal for a snack and boat launches.
The visitors get the opportunity to enjoy swimming, fishing, exploring the renovated textile mill structures, and making encounters with animals. The beach, the sand dunes, and its natural path are great options for sunbathing.
Address: 4607 State Park Ln, Panama City, FL 32408, United States
Phone: +1 850-708-6100
Website: www.floridastateparks.com
13. Play, skate, and win at Rock'it Lanes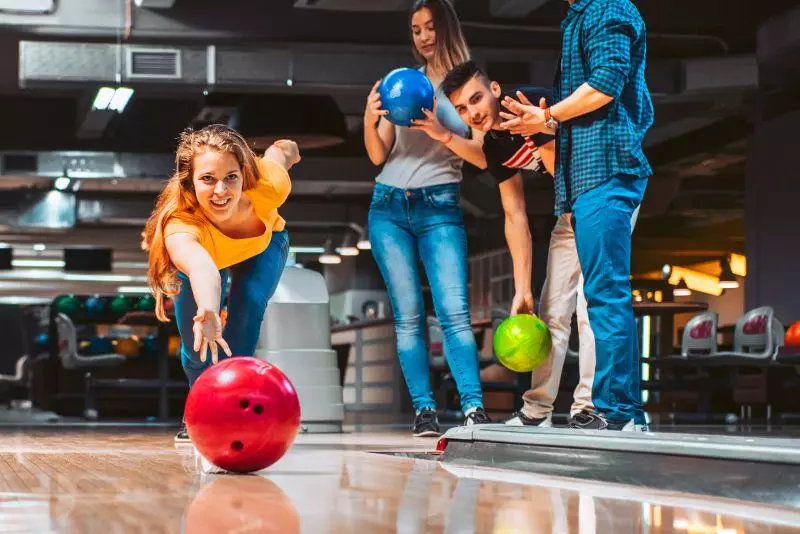 Rock'it Lanes is one of the conventional indoor roller skating rinks in Panama City Beach and is considered appropriate for people of all ages. It is home to a wide range of fun activities for those who seek some exciting activities in Panama City Beach as it offers a bowling alley, a huge arcade, a roller rink, and a sports bar, to its visitors, truly something for everyone.
Burning off the rest of their energy, the kids enjoy playing games like Hyper Shoot, Sponge Bob Square Pants, Down the Clown, and others that were created with both classic and modern technology. With four TVs that show all sporting events and music videos, Rock'it Lanes has a ten-pin bowling alley with 24 state-of-the-art lanes available for visitors. You can try late-night Ballistic bowling, which has laser light shows and glow-in-the-dark balls.
Address: 513 N Richard Jackson Blvd, Panama City Beach, FL 32407, United States
Phone: +1 850-249-2695
Website: www.rockitlanes.com
14. Go skydiving!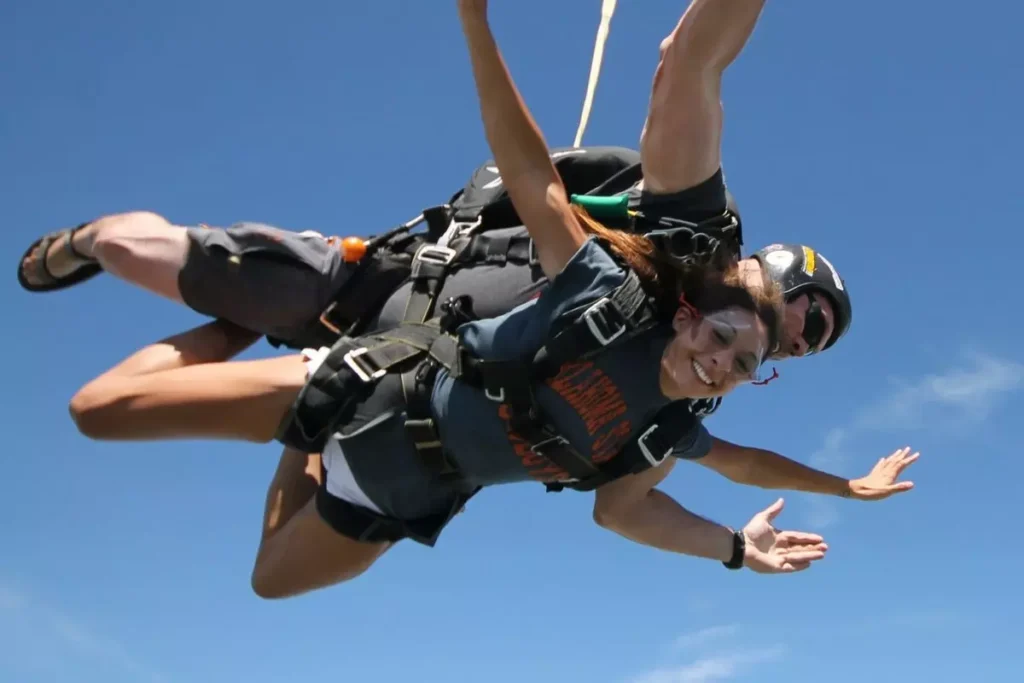 Skydiving in Panama City Beach, that too, from 14000 feet is a·breathtaking truly remarkable event, and is the most exciting way to see this stunning Beach with a fresh perspective.
A Skydiving tour over Panama City Beach's stunning coastlines provides you with amazing views of the beach and the sea from the sky and with the opportunity to enjoy the Florida sunshine navigating the cold breeze.
For Skydiving visit Skydive Panama City Beach for the safest facilities in the area. The flights, which leave from Graceville an hour's drive from Panama City Beach, are intended for both novice and seasoned thrill-seekers.
15. Skirt around town on a bike tour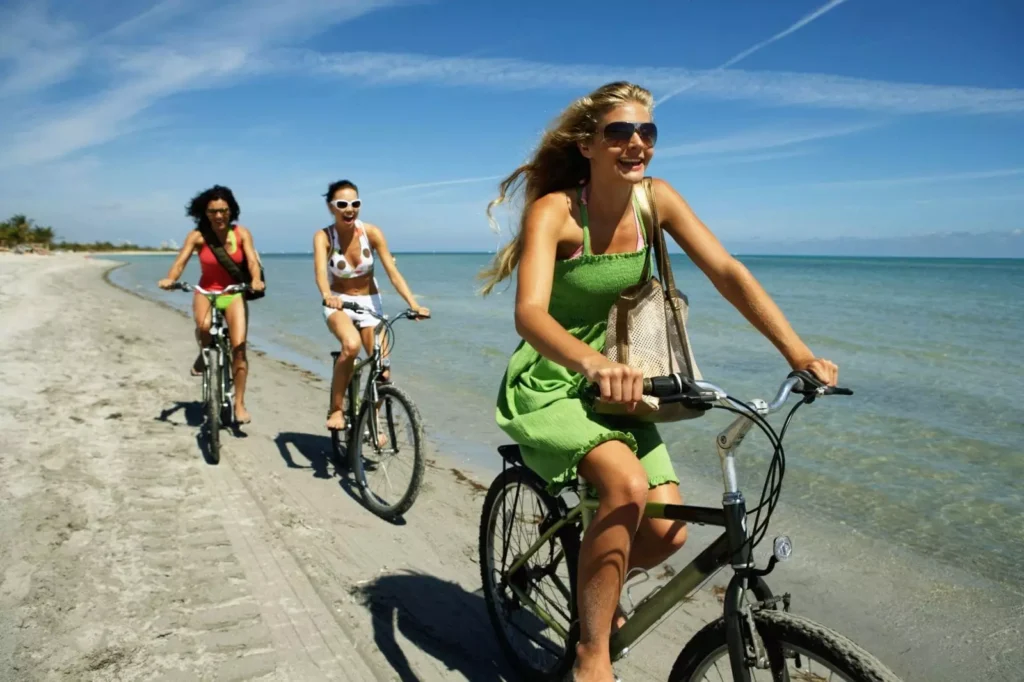 A Bike Tour is one of the great ways to explore the beauty of the countryside as well as the magnificent lakes of Panama City Beach. It is one of the fun things to do in Panama City Beach as you get the chance to explore the peaceful and natural atmosphere of the city.
These locally-led bike tours provide a unique perspective on the city and an opportunity to pedal through some of Panama City Beach's lesser-known and more suburban neighborhoods. They are an incredibly underrated way to see PCB and get off the beaten path.
As most of the bike tours in PCB provide a predetermined path but there are many that provide a variety of options, which is a great option for the one who wants a customized tour.
16. Saddle up and go horse riding!
Horseback riding tours are a very famous fun activity that is well-liked by both novice and experienced riders to explore some of the Panhandle's best natural settings. In the region, There are very few places like this where you can explore the wildlife species up close.
Horseback riding is a unique way in itself to explore the different sides of Panama City Beach and a different side of Florida. The routes spanning the 10,000 acres of sandhills and forest have something or other for fun to offer such as overnight camping, a spectacular waterfall, and the beauty of the sandy beaches.
17. Ride Go Carts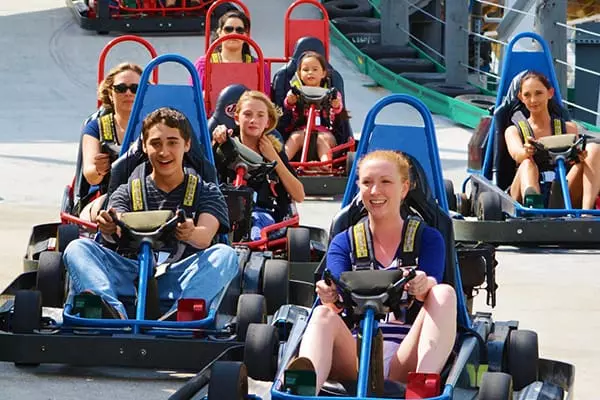 If you are a kart enthusiast and looking for some karting experience in Panama City Beach, Race City is the right place for you. It provides its riders with the fastest, tallest, and steepest go-kart track in the city. It doesn't matter whether you are an amateur or a professional, it offers tracks for speedsters of every skill level. They have track rules and safety instructions for the riders.
In addition to go-carts rides, Race City regarded as one of the family-friendly locations is also home to a number of fun activities such as an indoor arcade with prizes, bumper boats, and an awesome Sky Coaster. Be ready to enjoy your favorite karting race in Panama City Beach.
Address: 9523 Front Beach Rd, Panama City Beach, FL 32407, United States
Phone: +1 850-234-1588
Website: www.racecitypcb.com
18. Go Birdwatching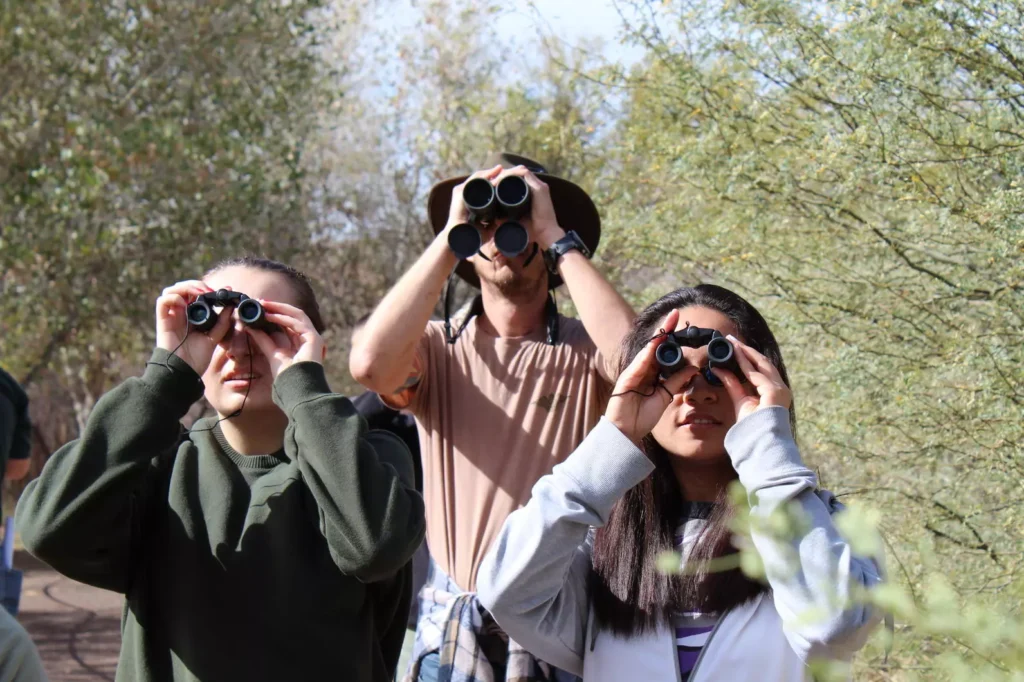 Panama City, which is on the excellent Florida Birding Trail, is the best place for birdwatching as it has a range of habitats and ecosystems that are home to several bird species. The Econfina Creek Wildlife Management Area and the Point Washington State Forest are only two of the locations in the Panama City vicinity that are included on the Trail.
Just after the end of the rainy season from January to March is the right season for bird watching in Panama City Beach. During these months a whole range of wildlife and birds can be watched all day. It is one of the popular fun things to do in Panama City Beach.
19. See Public Art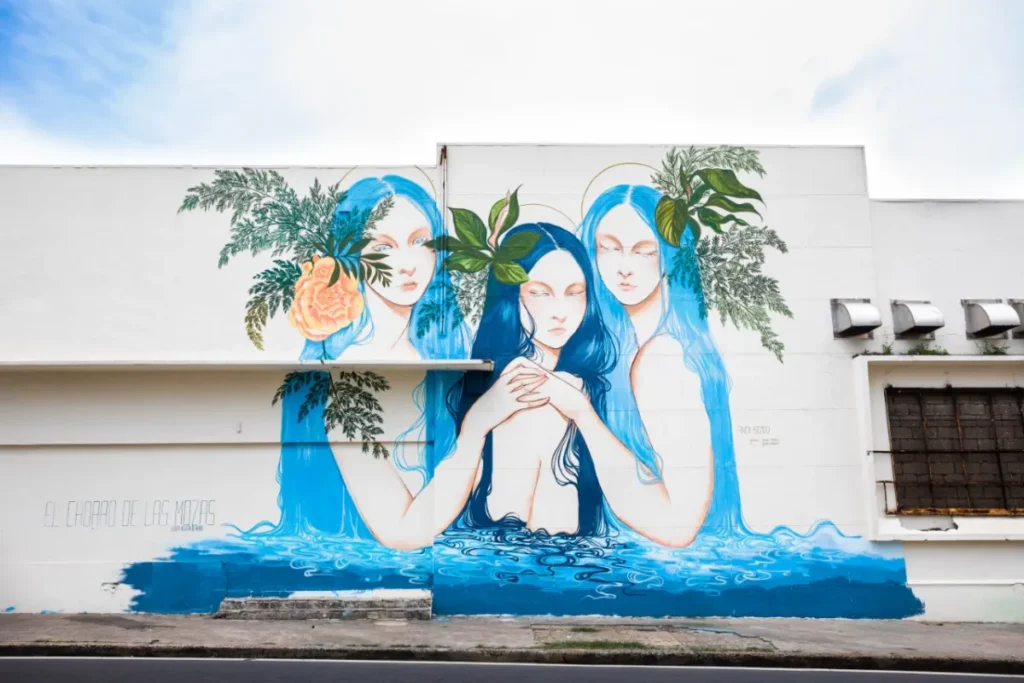 Panama City Beach is well known for its culture and its variety of public art and art galleries attract art lovers from all over the world. At Oaks close to the Park, there are three additional Chad Gainey sculptures that highlight the marine creatures found in and around the waterways of Panama City.
Public Eye Soar is the largest free digital projection art exhibition in the city which showcases works of art, videos, music, dance, film, and interactive experiences created by artists from around the globe and is very popular among art lovers.
20. Rent A Kayak Or Paddleboard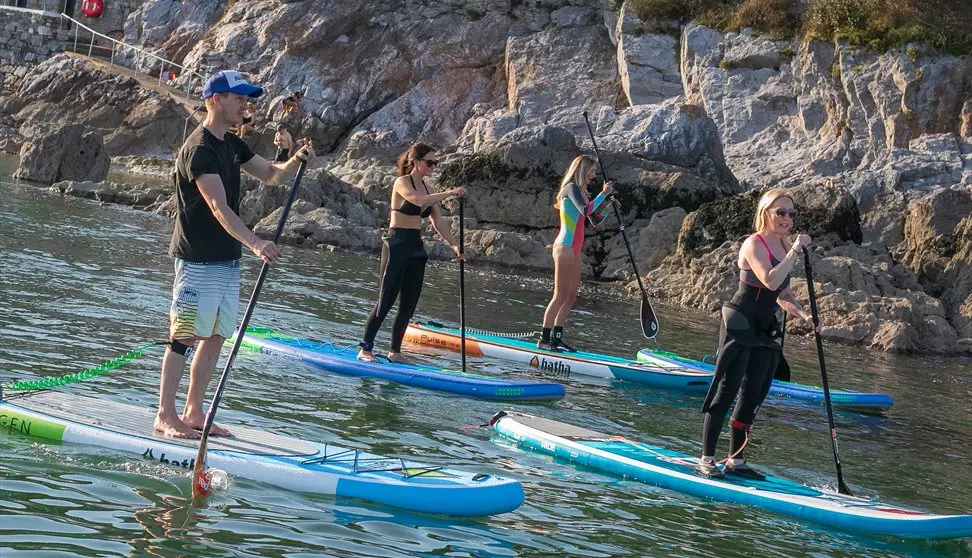 St. Andrew's Bay, Shell Island, and the neighboring Econfina Creek are well-known locations for kayaking and paddle boarding in Panama City. it is one of the fantastic ways to discover the stunning seas in Panama City. The Florida Circumnavigational Saltwater Paddle Trail provides its visitors with an amazing trip throughout the entire state of Florida such as numerous stops along the Panhandle coast for daring paddlers.
During the stand-up paddleboard, You get the opportunity to explore Panama City Beach's distinctive ecosystem and wildlife. A life jacket and paddleboard are the necessary gear for the stand-up paddleboard. Kayak, paddle (1 per paddler), plus spare, life jacket, whistle, bailer or pump, and rescue throw rope are essential gear for Kayak.