Top 20
Indian Restaurants In New Jersey
New Jersey is one of the ethically diverse states in USA, with the fourth highest Indian American population, New Jersey is home to a gamut of incredible Indian Restaurants. In terms of a vast variety of spices, flavors, and ingredients, there is no food that is able to beat Indian food all over the world.
From non-vegetarian to vegetarian along with south Indian food, Indian traditional cuisine always stand out from the rest. Because of its various flavors and spices, authenticity, and ingredients, each Indian dish has its own charm, attraction, and Penchant. All these characteristics have made Indian cuisine so popular among the locals as well as tourists of New Jersey that everyone wants to enjoy it again and again.
For all food lovers who want to explore the taste of the delicious and traditional food of the best Indian restaurants in New Jersey, Here we are highlighting the list of 20 such restaurants for Indian American food lovers.
Explore our other articles on the best Indian restaurants in USA
Best South Indian Restaurants in USA
Best Pakistani Restaurants in Texas
Best Indian Restaurants in USA
Best Italian Restaurants in USA
1. Naan Indian Bistro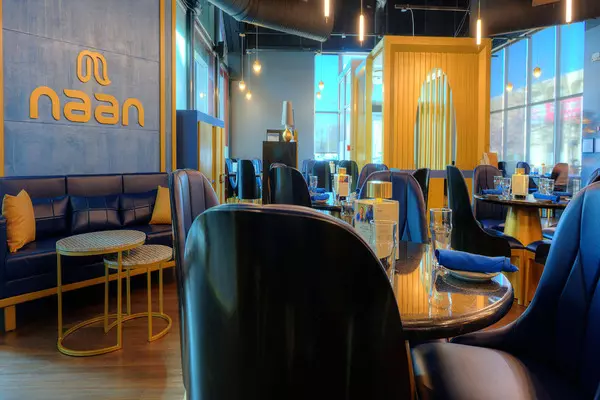 Naan Indian Bistro, an Indian restaurant in New Jersey, is famous for its great dining involving lunch and dinner in a laid-back, rich, and tempting ambiance. At this full-service restaurant, Visitors can enjoy ingenious Indian Cuisine that incorporates modern flavors and traditional recipes using a traditional manner of cooking holistically. At Naan, Its dishes reflect the cultural influence and delectable flavors despite using modern methods of cooking without losing the essence of the authenticity of Indian cuisine.
Have at Naan a wide range of dishes inspired by Indian Culture including Appetizers (Vegetable Samosa, Crispy Lassoni Gobi, Ragda Patties), Vegetarian Entrees (Paneer Palak, Paneer Makhani, Wild Mushroom Korma), Chicken Entrees (Chicken Tikka Makhani, Chicken Vindaloo, Chicken Lababdar), Lamb Entrees( Lamb Vindaloo, Lamb Roganjosh), Seafood Entrees( Goan Shrimp Curry), Rice & Biryani( Basmati Rice, Vegetable Biryani), Desserts (Rasmalai, Mango Rasmalai, Gulab Jamun) to mention a few.
Address: 400 nj-38 space 1023 (moorestown mall), Moorestown, nj 08057
Phone: 856-372-2967
Mail: hello@naannj.com
Website: www.naannj.com
2. Nirvana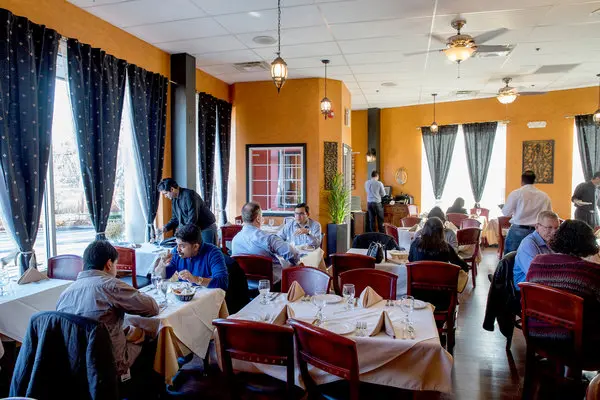 Nirvana is one of the best Indian restaurants in New Jersey and is well-known for its holistic world of taste. At Nirvana, Visitors are provided with the most authentic taste of Indian cuisine and served in a very exciting and intimidating atmosphere. If any Indian food lover is in search of unfamiliar dishes with tongue-tingling flavors, Nirvana will be the perfect choice for him. If we talk about the restaurant's recipes they are unique and delicious in taste reminiscent of all regional parts of India. In their objective, Hospitality is the first priority, and feel proud to serve its customer.
Nirvana offers a wide range of dishes to its visitors which involve the tandoor(tandoori murgh, tandoori veggies, tandoor medley) chicken( murgh makhani, chicken ammwala, chicken chettinadu, chicken tikka masala, chicken vindaloo) veg appetizers (onion/aloo pakora, cheese dosa, chilli onion naan) non-veg appetizers( bagari shrimp, chicken 65, tandoori prawns) lamb ( bhuna ghosht, lamb tikka masala, lamb saag) vegetarian ( saag paneer/chana/vegetables, dal bukhara)
Address: 29 W Allendale Ave, Allendale, NJ 07401
Phone: (201) 818-2300 / 2400
Email: info@nirvanaindiankitchen.com
Website: www.nirvanaindiankitchen.com
3. Moghul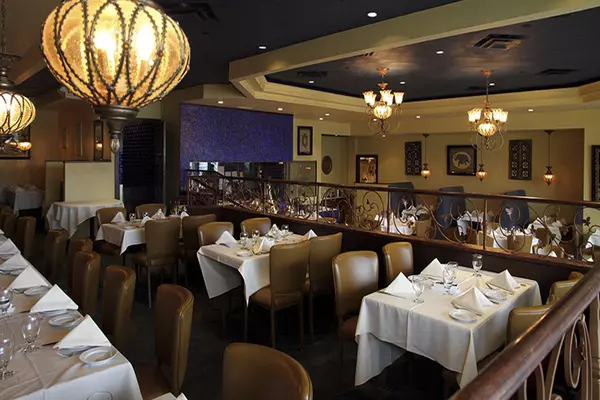 Moghul, located in New Jersey, is one of the fine-dining Indian Restaurants and is famous for its buffet-style menu which can be availed at varying costs. They have the arrangement of separate kitchens for vegetarian and non-vegetarian dishes serving the best food of both categories. With a great ambiance and impeccable services, Moghul provides its visitors with high-quality and delicious food at affordable prices. Moghul is a must-visit restaurant for anyone who is fond of Indian food and for sure one of the best Indian restaurants in America.
Moghul is the best choice for those who want to enjoy Indian dishes such appetizers(vegetable pakora, aloo pudina tikki, bharvan mirchi pakora, vegetable cutlet) chicken ( chicken makhani, chicken tikka masala, chicken tikka lababdar, chicken kadai) veg( aloo gobhi masala, aloo methi, aloo jeera, aloo baingan masala) rice( jeera kesar pulao, patiala pulao, kashmiri pulao) to mention a few.
Address: 1655 Oak Tree Road, #195, Edison, NJ 08820
Phone:(732)-549-5050
Website: www.moghul.com
4. Spice Bazaar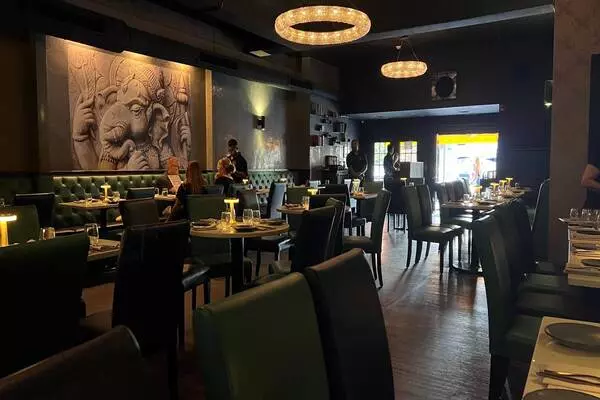 Spice Bazaar is one of the top restaurants in New Jersey among both vegetarian and non-vegetarian food enthusiasts. Visitors can have a sense of wow by tasting their creative culinary ideas in Indian cuisine. Enjoy authentic and traditional Indian dishes which are prepared by using Indian local ingredients without compromising the quality, taste, and flavor of the traditional Indian Cuisine.
Spice Bazaar has become one of the most famous Indian restaurants in new jersey among locals and tourists alike. According to their menu, they have a wide variety of Indian dishes( vegan, gluten-free, vegetarian) prepared by the highly experienced chef such as SMALL PLATE( Spinach Chaat, Tapioca Sabu-Dana Cutlet Tikki, Crispy Cauliflower), Meats & Seafood( Pork Vindaloo, Shrimp Alleppey, Mutton Curry, Coconut Chettinad) Vegetarian ( Creamy Dal Makhni Lentils, Crispy Okra, Mixed Vegetable Korma) to mention a few.
Address: 39 Elm Street, Westfield, NJ 07090
Phone: (908) 389-1888
Email: spicebazaarnj@gmail.com
Website: www.spicebazaarnj.com
5. Mithaas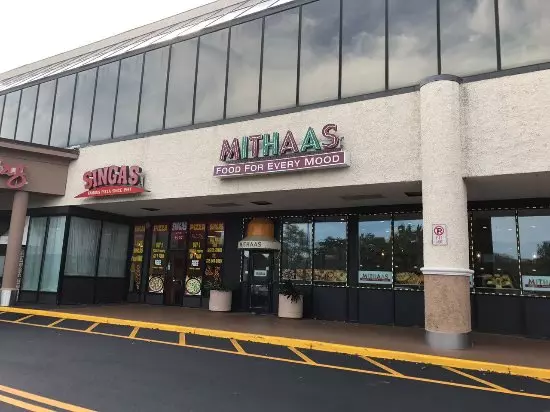 Mithaas, one of the most favored Indian restaurants in new jersey, has been serving the region with conventional Indian street food and sweets. Mithaas, as it has the name, provides its visitors with special desserts that are also famous among the native of the new jersey. In New Jersey, Mithaas is believed to be the first eatery that started transforming conventional Indian fast food into the latest dining experience.
The food of the restaurant varies from spicy to non-spicy as per the customer's requirements. Visitors can have at the point Bhel Puri, Dabeli, Dahi Puri, Bhel Puri, Pao Bhaji, and Choley Bhaturey. The special thali of the Mithaas is very famous and includes Rajma, Choley, Butter Paneer, and green peas along with two rotis, rice, dahi, salad, and a piece of sweet.
Address: 1655 Oak Tree Road, Edison, NJ 08820.
Phone: (732) 947-3014
Email: N/A
Website: www.mithaas.com
6. Saravanaa Bhavan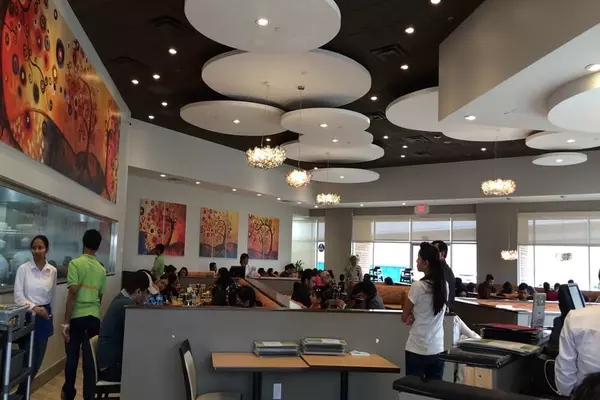 Through this revolutionary restaurant, they offer a high-quality and wide variety of south and north Indian cuisine at very reasonable prices so that everyone can taste the traditional taste of Indian food. Saravanaa Bhavan is based in Wood Avenue, Oak Wood Plaza, NJ. AT Saravanaa one can have a wide range of appetizers like sambar vada a kind of donut covered with sambar with little coriander.
The restaurant's menu comprises more than 350 dishes in around 10 categories, prepared to maintain high-quality standards in order to serve over one lakh customers across all the outlets. Saravanaa Bhavan is famous for its impeccable quality and taste across the world. Some of its dishes are curry, parotta bread blended with onion raitha, channa batura with delicious masala chickpeas and gulab jamun melded in a syrupy potion with some almonds and honey.
Address: 149 Wood Ave, Oak Wood Plaza, Edison, NJ 08820
Phone: 732-767-0033
Email: info.edison@saravanaabhavan.us
Website: www.saravanaabhavan.us
7. Deccan Spice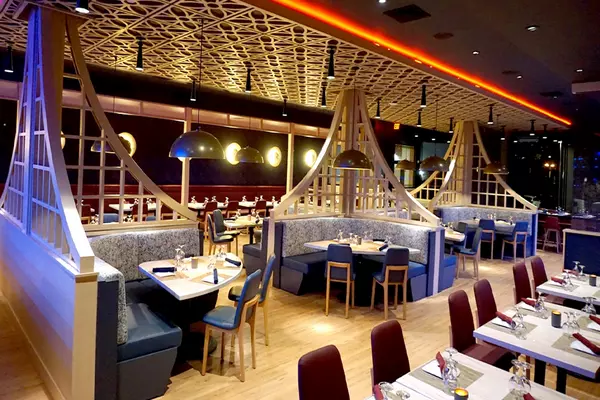 In New Jersey, Deccan Spice strives to serve its customer with authentic Indian food made with high-quality ingredients and dedication. It is considered one of the best local Indian restaurants in new jersey and is a family-owned fine-dining establishment with great preparation which put it far better than many of the local Indian food joints. It serves both Vegetarian and
Non-Vegetarian dishes and People love having Butter Chicken and Chicken Tikka Masala at the Deccan Spice. Traditional South Indian dishes of the restaurant are what visitors crave. The menu of the restaurant is quite wide. Have a different variety of soups including mutton paaya soup, monchow vegetable soup, lobster rasa, and tangy chicken broth.
In addition to soup, Customers can have both non-vegetarian and vegetarian appetizers. vegetarian appetizer varieties include spinach tempur or some pakora and non-vegetarian appetizer varieties include tawa fish, Apollo fish, sangria, crab, and karampodi chicken.
Address: 153 Wood Ave, Edison NJ 08820
Phone: 732-902-2888
Email: deccanedison@gmail.com
Website: www.deccanspice.com
8. Persis Biryani Indian Grill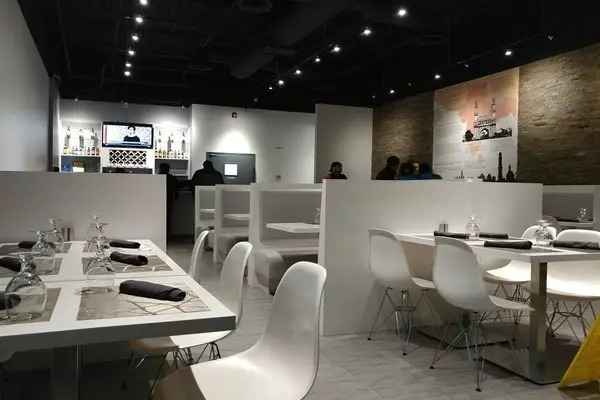 Everyone wants nothing but amazing food. If you want to enjoy innovative delicious Indian food with great service in a relaxed atmosphere, Persis Biryani Indian Grill restaurant is the best option for you. Persis Biryani's owner along with the staff believes that offering amazing and delicious food is the only way to make anyone happy. They strive to provide authentic, Indian traditional dishes with the touch of local ingredients satisfying their clients with their innovative recipes.
Persis Biryani Indian Grill offers an array of non-vegetarian and vegetarian appetizers in a polished and modern atmosphere including non-vegetarian variations including lasooni shrimp, spicy garlic fish, lamb pepper fry, and egg bonda. Tandoori appetizers include chicken sekh kebabs and salmon tikka.
As main courses, It offers an array of dishes such as diwani handi, cheesy naan bread, biryani, onion kulcha, korma chicken with cashews, or lamb, goat, or chicken curry. For dessert, you can have kulfi and carrot halwa and savor sweet cheesy ras malai.
Address: 1665 Stelton Rd, Piscataway , NJ 08854
Phone: (732)-543-0548
Email: persis.piscataway@gmail.com
Website: www.persispiscataway.com
9. Sapthagiri Taste Of India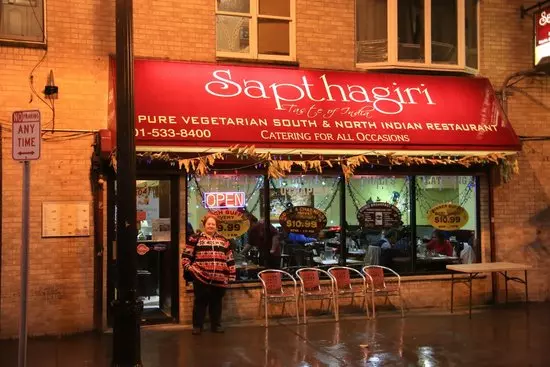 When it comes to the best restaurants in New Jersey, Sapthagiri is considered one the best restaurant in New Jersey and is famous for its South Indian Cuisine. If you are looking for a pure vegetarian restaurant in New Jersey, Sapthagiri will be the right choice for you. Because of being a pure veg restaurant, it attracts a number of vegetarians again and again.
If we talk about its one of the best dishes, it is the one and only Dosa for which most of the visitors visit the place. With the best chefs having excellent skill of cooking, they provide their customers with authentic south and north Indian dishes gratifying the food craving of their customers.
The restaurant's menu includes both south and north Indian dishes. Enjoy north Indian thali that comprises the vegetable of the day, sambar, paneer, dal, chana masala, pickle, white rice, yogurt, papadum, a bowl of special rice, chapati, and a dessert. South Indian and vegan in combination make an excellent meal that is great to try for a variety of different dishes featuring a variety of different vegetable dishes, rice with sauces, and to name a few.
Address: 737 Newark Avenue, Jersey City, NJ – 07306 Phone
Phone: +1-201-533-8400
Email: vinni@sapthagiri.biz
Website: www.sapthagiri.com
10. Egg Mania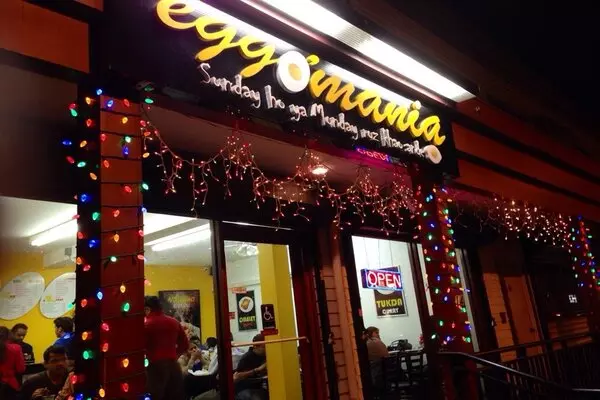 Egg Mania which is famous for its Egg Dishes is an Indian eatery in New Jersey. To enjoy a wide variety of egg dishes at the restaurant, Food enthusiasts both locals and outsiders often visit the place to gratify their craving for Indian dishes as well as Egg dishes.
The restaurant was started by five friends who want to provide innovative and delicious dishes at affordable prices to their customers. Egg Mania is famous for providing egg benefits to its customers, of all ages. This place is a must-try for those who love Indian food and Eggs which is available from poached to scrambled which taste like heaven.
Address: 1546 Oak Tree Rd, Iselin, NJ 08830
Phone: 732.379.4959
Website: www.eggmania.com
11. Rasoi, Jersey City
Rasoi is one of the best places in new york to taste authentic and delicious Indian food. It is famous for its modern explanation of Indian famous dishes and its tradition of using only high-quality fresh local ingredients. Rasoi featuring a white tablecloth aesthetic, excellent staff, and affordable price of dishes has become one of the leading caterers of Indian food in the region.
With flawless planning, and keeping attention to minute detail, The expert chefs of the restaurant always ensure that each customer has a memorable experience while having their meal. The restaurant specializes in North Indian Cuisine including Indian curry, and classic tandoori chicken, along with Chinese-Indian food like Chicken Manchurian and Chili Paneer.
Address: 810 Newark Ave, Jersey, New Jersey 07306
Phone: (201) 222-8850
Website: www.rasoi123.com
12. Honest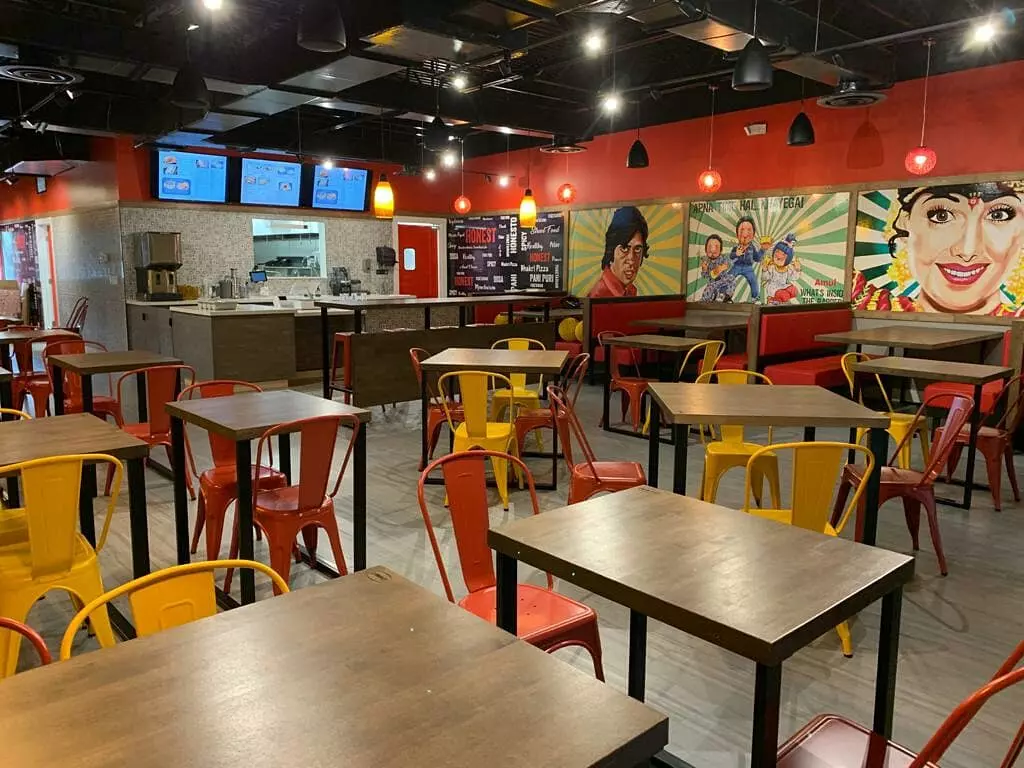 Honest in terms of spicy authentic Indian dishes is one of the best Indian restaurants in New Jersey. The restaurant has honestly been serving fresh, authentic vegetarian food employing high-quality ingredients since it was started as a street cart in 1975. They don't use frozen or processed products for preparing dishes. Visitors can find mostly all sorts of dishes that are available in other restaurants in the region with the same taste and flavor.
It is recommendable to start off their special Pav Bhaji which is truly spicy and mouth-watering. Their menu includes bhaji pav & pulav( bhaji pav, boil bhaji pav,pulav, masala pav), south Indian (dosa, rava dosa, uttapam, idli), sandwiches(aloo mutter, vegetable, cheese chutney) chaat (bhel, samosa, pani puri, sev puri).
Address: 60 Main Ave, Clifton, NJ 07014
Phone: 973-685-7650
Website: www.honestrestaurantsusa.com
13. Brick Lane Curry House, Montclair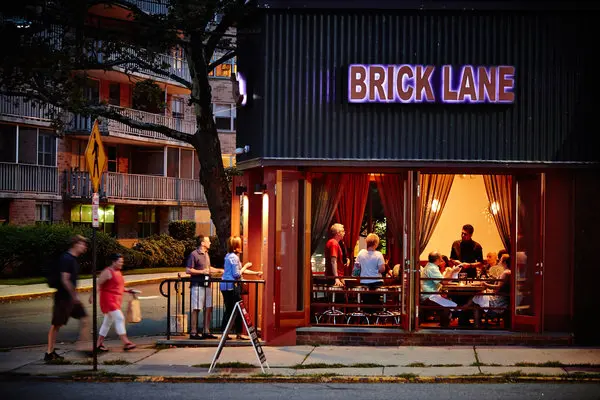 Established in 2002, Brick Lane Curry House is one of the most famous restaurants in New Jersey and is also available in New York City and Upper Montclair. Each branch is really famous among the masses for its mesmerizing curry experience and captivating flavor of traditional cuisine. What attracts visitors to this place, again and again, is the reasonable prices of its dishes and they often come with regional specialties to draw the customer's attention.
Bricklane Curry House is known for its range of unique and innovative options that will take you beyond the conventional taste of Chicken Tikka Masala and butter chicken. To tantalize your taste buds and sense of smell and sight they of other options to offer such as Fish Pakoras, Daal Makhni, Tandoori Chicken, Biryani, Tikka Masala, and Vindaloo to name a few.
Address: 540 Valley Road Upper Montclair, NJ 07043
Phone: 973 509 2100
Email: info@bricklanemontclair.com
Website: www.bricklanemontclair.com
14. Biryani Pot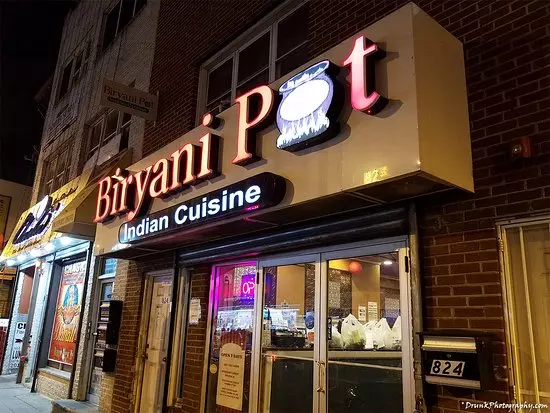 Biryani Pot is an exclusive place to relish authentic Indian Dishes and specializes in Indian-style Biryani. If anyone has a quench for Indian Biryani, visit Biryani Pot as it offers different varieties of Biryani with unique and innovative flavors. They aim to provide its visitors with the best of Hyderabadi Pot Biryani which is a popular conventional dish in Hyderabad an old city of India. Biryani Pot has become an important part of the citizens of New Jersey because of its classic cuisine. Undoubtedly, Pot Biryani is one of the world wide famous dishes and also very challenging to make as it takes around 3 hours to be cooked.
Address: 824 Newark Ave, Jersey City, NJ 07306
Phone: (201) 222-0506
Website: www.biryanipotnewjersey.com
15. Spicy Affair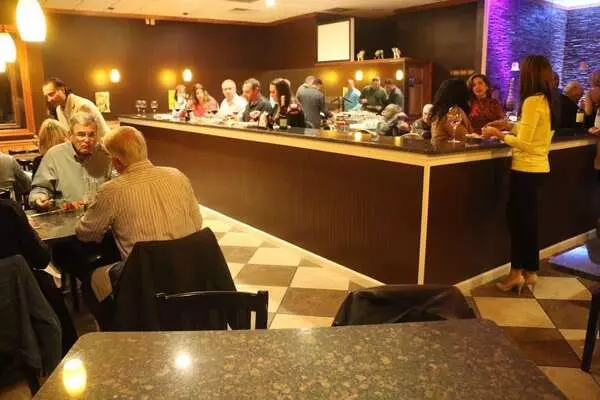 Spicy Affair is an Indian restaurant in New Jersey and has been offering its services in the region for years. One can enjoy authentic Indian dishes relevant to the southern region of India in an amiable and laid-back atmosphere. Most food recipes of their dishes are inspired by home-cooked family recipes. The flavors of their dishes are equal to traditional Indian food that comes in mild and spicier versions as per their customer requirements.
They help you understand the food culture and tradition along with the spices of India. They take pride in serving the community of Nj. Additionally, there is also a variety of dishes inspired by Indian food such as chicken pakora, chicken 65, chili chicken, chili paneer, vegetable pakora, aloo papri chaat, butter chicken, chicken tikka masala, and chicken malai.
Address: 1427 Kings Highway, Swedesboro, NJ 08085
Phone: 856-214-3828
Website: www.spicyaffairnj.com
16. Ganesh Dosa House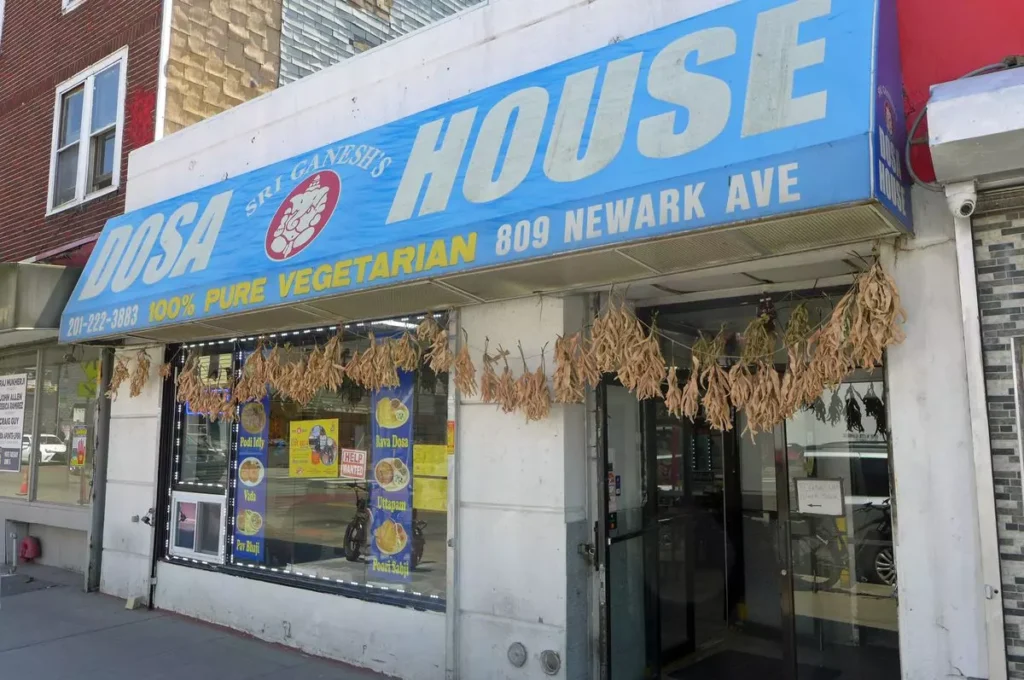 Ganesh Dosa House is a must-visit restaurant for food enthusiasts in New Jersey. It is also known as a one-stop destination for those who are looking for a Dosa house. People come here to have a wide variety of Dosa which is served to them in a relaxed and inviting atmosphere.
It is widely known that South Indian food is a fusion of lots of things such as seasoning, taste, nutritional balance, flavors, fragrance, and visual appeal. This is the right place to have true flavors of South Indian food. They have created its menu with a number of varieties of food after choosing the best and most delicious food from all over India.
Address: 209 Littleton Ave Parsippany, NJ 07054
Phone: 973-998-6208
Website: www.ganeshdosahousenj.com
17. Downtown Dhaba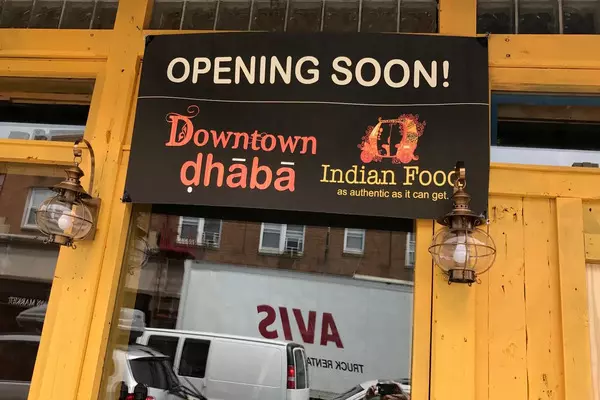 Downtown Dhaba, in India, means roadside eateries where one can have fresh local meals at a reasonable price and are widely famous among the common people. Downtown Dhaba located in New Jersey is famous for its authentic and delicious regional foods. At Dhaba, they use locally grown fresh ingredients along with 100% housemade spices while preparing food for their valuable customers. Downtown Dhaba menu covers a number of dishes such as Noorani Kebab, Jhinga Baghari, Tandoori Salmon, Chicken tikka masala, Tandoori Medley, Chicken korma, Chicken vindaloo, Lamb tikka masala, and Lamb kadai to mention a few. Additionally, they also offer delicious Vegan and vegetarian dishes, try them out.
Address: 266 Center Ave, Westwood 07675
Phone: (201) 664-0123
Email: downtowndhabawest@gmail.com
Website: www.dhabadowntown.com
18. VaibhaV Indian Spice Journey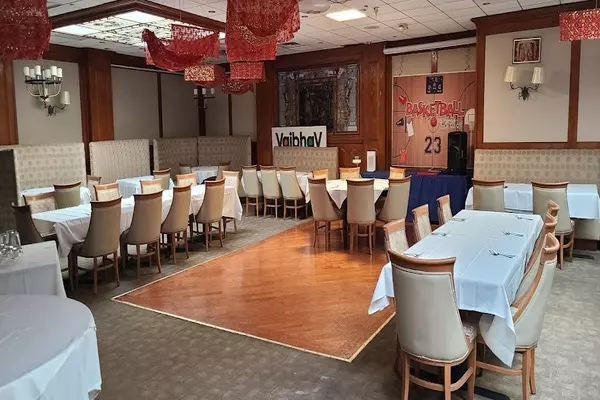 VaibhaV Indian Spice one of the best Indian restaurants in New Jersey is the synonym for authentic Indian cuisine. The owner and the staff of the restaurant strive to provide its valuable visitors with the essence of the Indian rich heritage of taste and food tradition. Their team of expert chefs takes pride in providing the most delectable meal to food lovers.
They have been doing their job for years in a most outstanding manner and always stand for the best in terms of Indian cuisine. If we talk about its special dishes including chicken 65, Pav bhaji, Chicken, awesome rice cheese balls, biryani, tandoori chicken, fried rice, and tofu in chili sauce to mention a few. These are some special dishes of the restaurant. In addition to these, they also have a Dosa bar for their visitors.
Address: 737 Newark Avenue, Jersey City, NJ – 07306
Phone: +1-201-533-9500
Email: vinni@vaibhavusa.com
Website: www.vaibhavusa.com
19. Golconda Chimney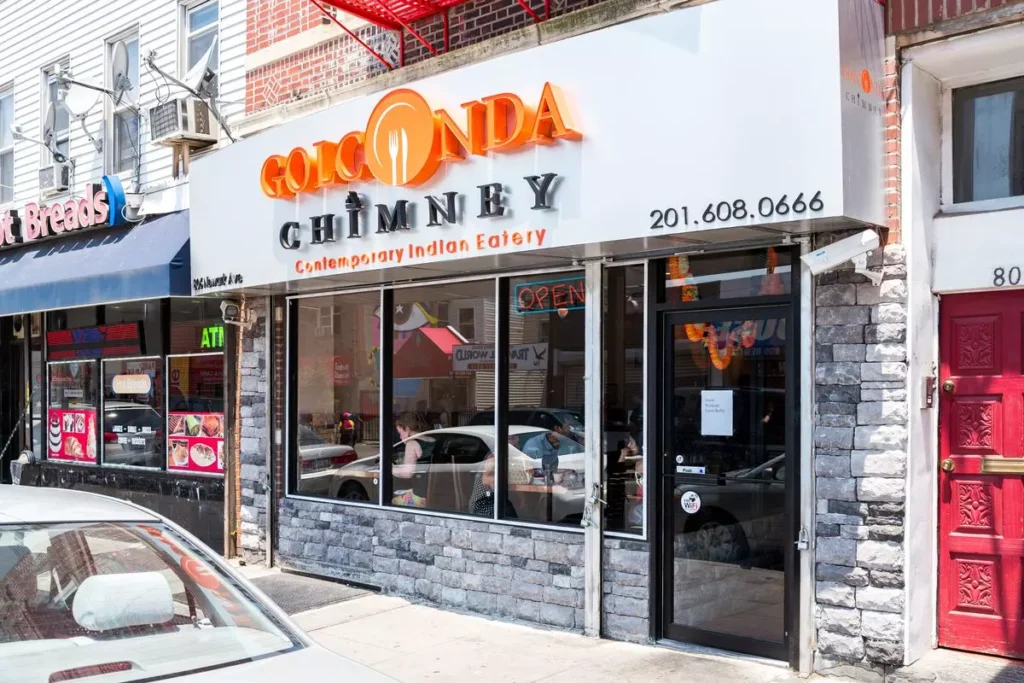 Golconda Chimney is the right place for food enthusiasts as they can have there their favorite dishes with unique and special flavors in a relaxed atmosphere. The menu of this place has been created keeping the diversity of Indian food in mind. At this South Indian Restaurant, one can have various delectable non-vegetarian dishes in a decent and spacious interior.
Moreover, this eatery also serves special Indian Chinese, North Indian, Punjabi dishes, tandoor dishes, and Indian Mughlai dishes. With an unparalleled dining experience, you can create a number of memorable dining moments by visiting this place. Proud to serve food lovers in the best Indian restaurants in new jersey.
Address: 806 Newark Avenue, Jersey City, NJ 07306
Phone: 201-608-0666
Website: www.golcondachimney.com
20. Bollywood Tadka Indian Restaurant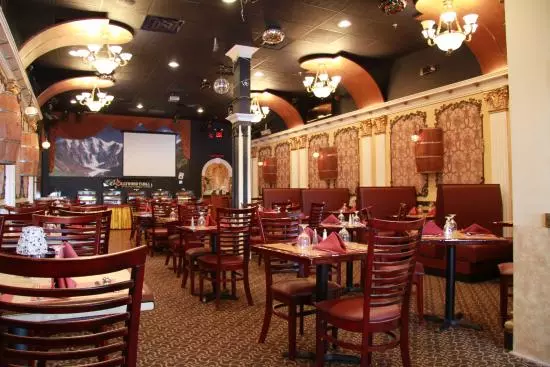 Bollywood Tadka Indian Restaurant located at New Jersey 18, East Brunswick has been famous for its rich, authentic, royal, and innovative Indian Cousine for years. They always strive to provide you with the best diverse number of dishes that are inspired by the tradition of India a beautiful country united in religion, culture, and entertainment. As we know, Indian traditional food has a great place among all cultural food in the world. Spices of different sorts are the common ingredient in Indian food which enhance the taste of the dishes to the next level.
Bollywood Tadka is famous for its wide range of the best Indian Cuisine such as appetizers (chili paneer, vegetable pakora, meat samosa), vegetarian Entrees (vegetable jal frezi, palak aloo, aloo gobhi masala, mushroom mutter), chicken entrees (chicken curry, chicken makhni, chicken patiala shahi), lamb entrees( lamb curry, lamb rogan josh, lamb patiala shahi), seafood entrees( shrimp curry, shrimp nargisi), biryani( shrimp biryani, vegetable biryani, special biryani), desserts (fruit custurd, kulfi, gourmet ice) to mention a few.
Address: 415 NJ-18, East Brunswick, NJ 08816
Phone: 732-238-2352
Email: BOLLYWOODTADKANJ@GMAIL.COM
Website: www.bollywoodtadkanj.com