Top 20
Fun Things To Do In West Palm Beach
West Palm Beach located in South Florida is considered to be one of the cherished tourist spots. There are many enjoyable and fun things to do in West Palm Beach, from outdoor concert venues to natural preserves.
The lovely beaches in West Palm Beach are home to a number of opportunities such as sunbathing, poolside relaxation, and outdoor eating. After having had your fill of the sand and surf, you can travel downtown for supper at any ocean-view restaurant or rooftop bar, and then explore the rest of what this family-friendly city has to offer, including its museums, galleries, adventure tours, and more.
West Palm Beach is a popular day trip location for Sydney residents along with a popular vacation destination for travelers, backpackers, and foreign celebrities.
Here a comprehensive list of fun things to do in West Palm Beach, Florida, has been put together by our team which includes a number of lovely tourist attractions, thrilling water activities, and top-notch dining options.
Explore more fun things and activities to do in other states of USA, by clicking below:
20 Fun Things To Do In Virginia Beach
Fun Things To Do In Myrtle Beach
Fun Things to Do in North Carolina
1. Water ski at Okeeheelee Park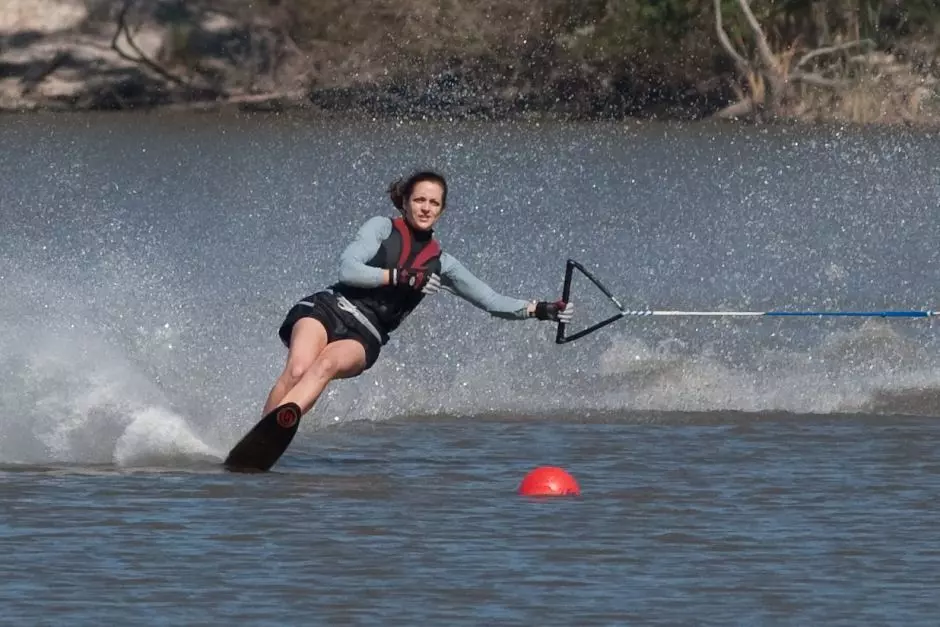 Okeeheelee Park is one of the best places for Fun enthusiasts who always love being outside whenever they get the chance.
The park's primary attraction is its two lakes where visitors can have fun by engaging themselves in a number of activities such as fishing, boating, thrilling water skiing, and so forth.
Besides these activities, it provides its guests with several amenities which include baseball fields, wildlife centers, tennis courts, biking and running routes, picnic areas, and a golf course that is immaculately maintained.
Okeeheelee Park located in the center of Palm Beach County offers a top-notch waterskiing facility. It has been one of the favorite places for both professional and amateur skiers for the last 20 years.
Address: 7500 Forest Hill Blvd. West Palm Beach, FL 33413
Phone: 561-966-6600
Website: www.okeeheeleepark.com
2. Play Pinball at Silverball Retro Arcade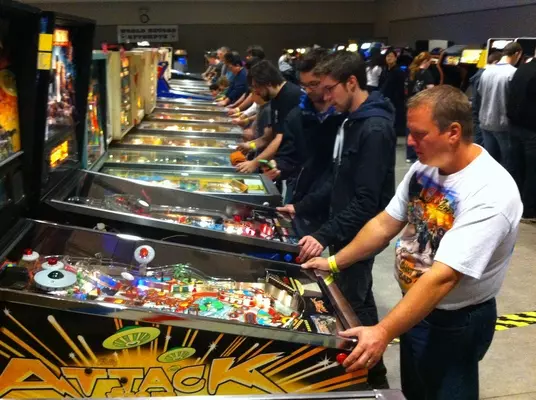 Playing Pinball in The Silverball Retro Arcade is nothing but having fun in a way in west palm beach. Being one of the fun things to do in west palm beach, it delivers fun with more than 100 classic pinballs, skee ball, and arcade games along with great food.
There is no need to pay any coins for admission as they have set all their games to free play. With two stories of antique pinball machines and arcade games, this place has become one of the favorite tourist destinations in the Palm Beaches. This place is family-friendly and great for everyone of all ages where you can come with your entire family to have fun, and play games. They offer Events, Team Building, Weddings, and Bar/Bat Mitzvahs, and be sure not to miss their Live Music on the weekends.
Address: 19 NE 3rd Ave, Delray Beach, FL 33483, USA
Phone: +1 561-266-3294
Website: www.silverballmuseum.com
3. Go hiking in Grassy Waters Preserve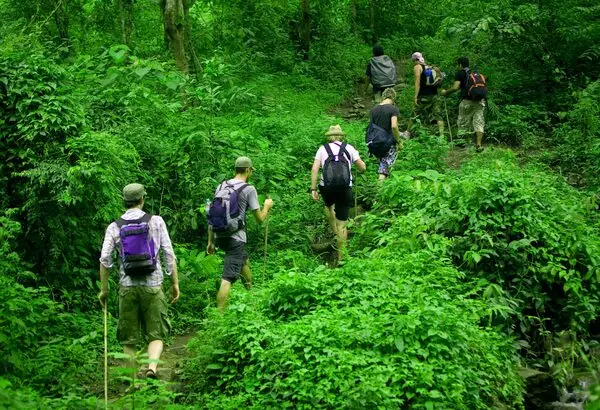 If you are looking for fun things to do that too away from the hustle and bustle of the city, Grassy Waters Preserve is the right place for you. This place, a wetland habitat and a source of fresh water for the residents of West Palm Beach, offers a variety of amazing hiking trails.
You can join their guided tour and learn about the environment or wildlife programs where get to see a number of wildlife species such as gators, white-tailed deer, wood storks, lizards, great blue herons, birds, alligators, and so forth.
Besides it also provides tourists with other amenities such as trails for biking and hiking, paddle boating, along with spots for bird watching, all within what can only be referred to as stunning scenery.
After arriving at West Palm Beach, Visitors can connect themselves with its stunning natural heritage. The local folks have been provided with free access to the trails of various lengths and levels of difficulty. it also offers students of all ages appealing educational opportunities.
Address: 8264 Northlake Blvd, West Palm Beach, FL 33412, USA
Phone: +1 561-804-4985
Website: www.grassywaters.com
4. Try parasailing at West Palm Beach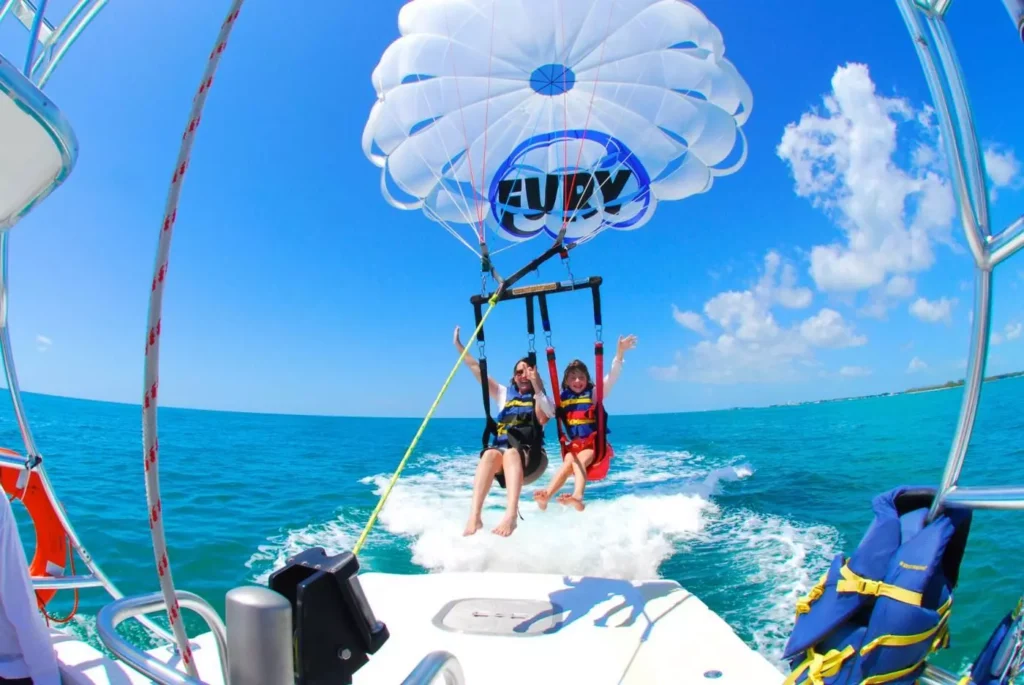 By far one of the most enchanting fun things to do in West Palm Beach, Parasailing is definitely worth Trying. Parasailing provides you with an amazing feeling by raising you so high off the ground and finding yourself around nothing but wind and sky. Isn't amazing!
A parasailing tour over West Palm Beach's stunning coastlines offers you an amazingly beautiful view of the beach and the sea from the sky. Parasailing provides you with the opportunity to enjoy the Florida sunshine navigating the cold breeze. In Palm Beach, if you want to experience parasailing with your friends, you can sail with 2 additional partners.
5. Airboat Rides West Palm Beach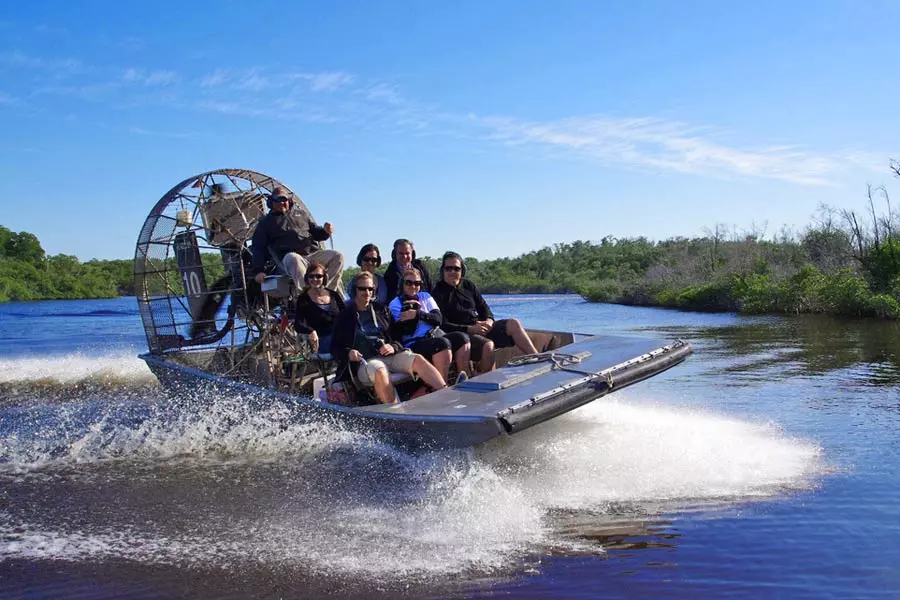 Airboat Rides West Palm Beach is nothing but one of the fun things to do in West Palm Beach offering you the scenic beauty of the natural surroundings of the Everglades away from the commotion of city life. With an emphasis on an electrifying experience, This magnificent ride provides tourists with fascinating views of the Everglades at a high rate of speed at a stretch. But if you want to explore the Everglades at a slower pace or in a casual manner, Everglades Explorer or Eco Tourist trip will be best for you.
You are free to choose your tour package wherein you can explore the region for one to three hours with your family and friends admiring the beauty. Airboat excursions allow you to experience the vast ecosystem of the Everglades at up to 65 mph. Moreover, you can learn and gain knowledge regarding the flora and fauna of the Everglades with the help of your captain's guidance.
Website: www.airboatrideswestpalmbeach.com
6. Saddle up for a horseback riding adventure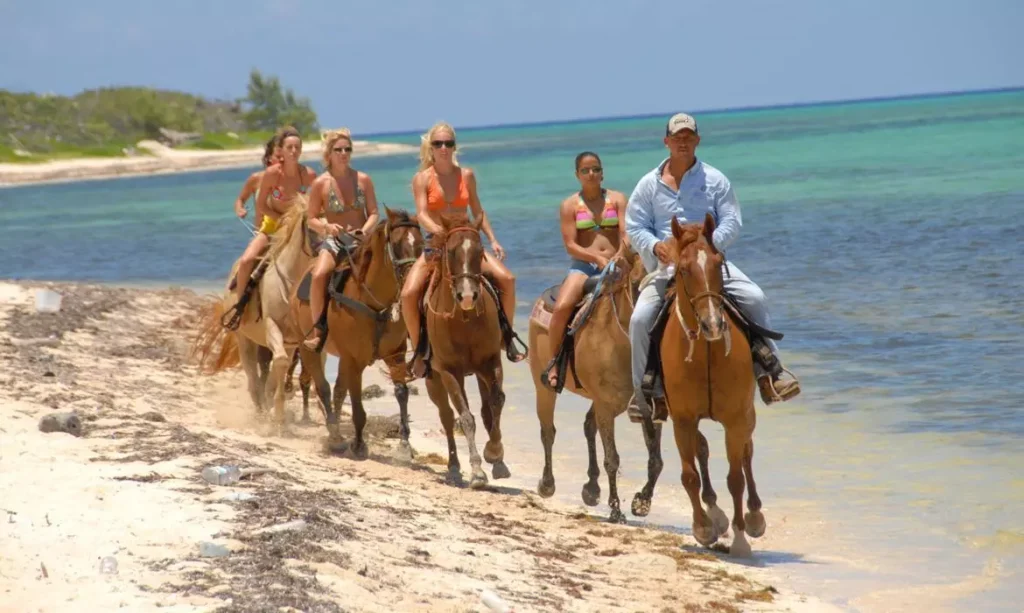 Riding a Horse can be a dream of many and it is one of the most sought-after fun things to do in West Palm Beach which can be fulfilled at many places In West Palm Beach. Fantasy Blue Farm is one of them where anyone can have a wonderful experience of horseback riding.
One can go for a half-day or full-day tour which can be with or without an instructor depending on one's time and budget availability. At Fantasy Blue Farm, we teach our students how to groom and handle horses concentrating on useful techniques and good horsemanship.
Address: 1483 E Rd Loxahatchee, FL 33470
Phone number: (631) 901-8450
Website: www.fantasybluefarm.com
7. Get balanced on a stand-up paddleboard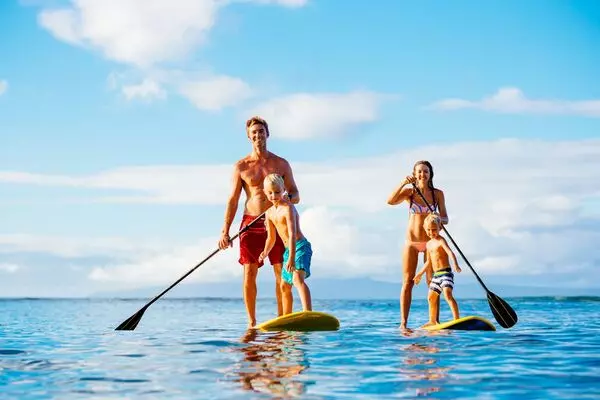 A stand-up paddleboard is a fantastic way to relax and watch the views of the deep sea. You can engage yourself in this one of the most stunning activities with the help of SUP instruction from multiple water sports businesses at several beaches, including the lush mangroves surrounding Singer Island.
With the help of a knowledgeable naturalist guide during stand-up paddleboard, you get to explore the region of mangroves, singer island, and the Jupiter canals learning about the area's distinctive ecosystem and wildlife. The necessary gears for the stand-up paddleboard are a life jacket and paddleboard.
8. Get to know the marine life at Phil Foster Park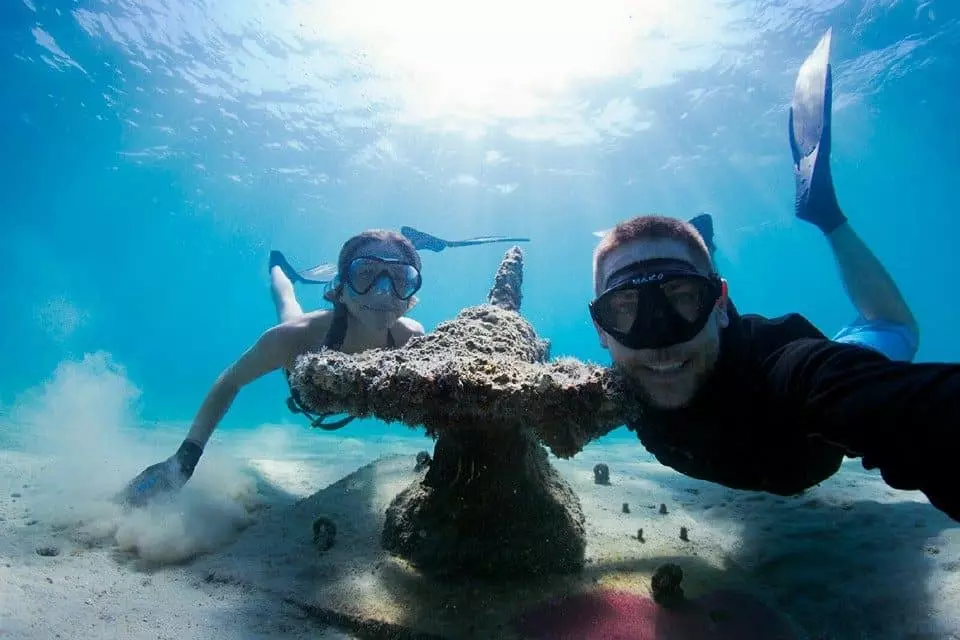 If you spend time at Phil Foster Park, you will get a chance to experience a number of fun things to do in the region viewing a beautiful coastline.
At Phil Foster Park, a visitor can choose from jogging with companions through trails in the vicinity, cycling on the spacious sidewalks, or simply relaxing in one of their many green fields. Additionally, if you're feeling very daring, consider hiring a kayak, snorkel gear, or paddleboard!
Here, Platform fishing is incredibly popular among visitors because of the abundant marine life. The fact that makes it one of the sought-after spots in west palm beach is that it has a kid-friendly playground and picnic spaces with tables and grills means you can pack for a full day of activities even if you are not fond of fishing.
Address: 900 Blue Heron Blvd, Riviera Beach, FL 33404, USA
Phone: +1 561-966-6600
9. Watch polo at The Pavilion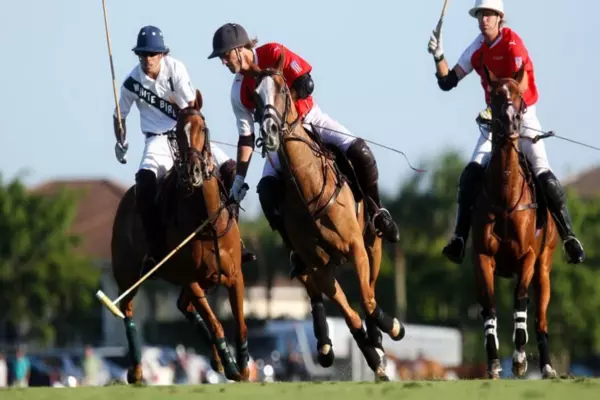 In Palm Beach, Enjoying Sunday brunch and polo are considered to be among the incredibly fun things to do. You can enjoy polo season from January through April in Willington a city in the vicinity of Palm Beach where equestrian sports are very popular. At the Pavilion, the International Polo Club one of the best polo sites hosts polo matches that can be matched with a sunrise brunch or sunset buffet.
Address: 3667 120th Ave S, Wellington, FL 33414, USA
Phone: +1 561-204-5687
Website: www.nationalpolocenter.com
10. Try delicious foods in the Warehouse District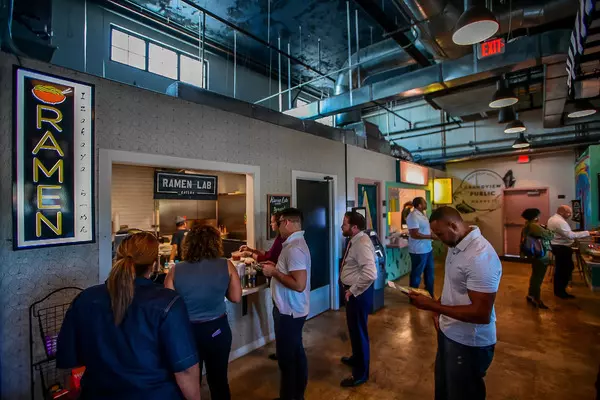 For food enthusiasts who want to enjoy a variety of food, Warehouse District will be the best option for you. It is one of the sought-after locations in west palm beach, with a top food hall, creative offices, shops, a brewery, and a distillery.
It's considered to be an ideal spot in respect of spending an afternoon eating a meal, taking a tour and tasting, and shopping. Grandview Public Market food hall is a paradise for food lovers thanks to its 9 chef-inspired restaurants which are available for breakfast, lunch, and dinner. The Steel Tie Spirits Co. and the Steam Horse Brewing Co. are also in the vicinity of the city.
Address: 1500 Elizabeth Ave, West Palm Beach, FL 33401, USA
Phone: +1 704-423-1660
Website: www.thedistrictwpb.com
11. Explore the beauty of the Mounts Botanical Garden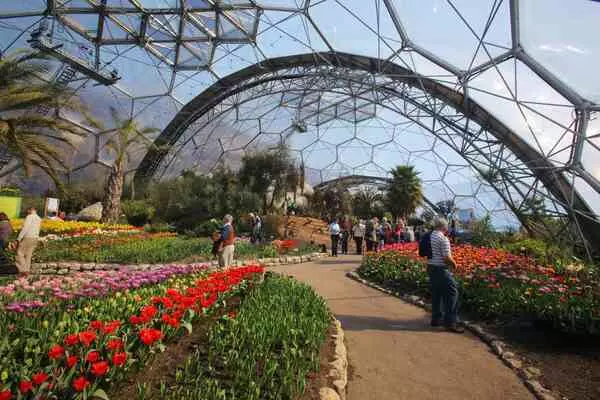 Being an amazing and fascinating spot to get away from the world, The Mount Botanical Garden is the largest and oldest botanical garden in Palm Beach County and has long been one of the favorite spots among both locals and tourists.
From desert plants to floating water gardens, It is profound with over 2000 different plant species, both tropical and subtropical, overflowing in vibrant color and fragrant freshness. Since the park's property has been divided into distinct sections, it's simple to pick up a map and explore everything it has to offer at your own pace. You'll undoubtedly discover a quiet area to unwind at one of the most tranquil locations to explore in West Palm Beach. The Tropical Foliage Border, O'Keeffe Rain Garden, and luxuriant Bulb Garden create an oasis.
Address: 531 N Military Trl, West Palm Beach, FL 33415, USA
Phone: +1 561-233-1757
Website: www.mounts.com
12. Get splashed at Coconut Cove Waterpark and Community Center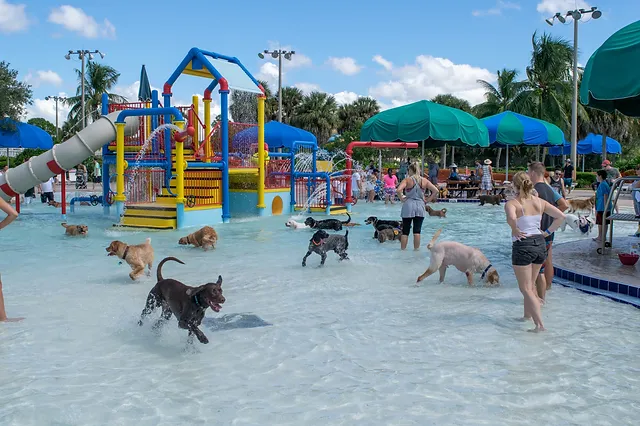 In summer, if you can't get any relief from the hot days there is only one option available to beat the heat which is water parks. In West Palm Beach, there is no dearth of water parks for you and your family to beat the heat. One of the best places in this category is Coconut Cove Waterpark in West Palm Beach which comprises a slow river, water slides, and a play zone for the kids.
This is a must-do fun activity for the whole family in summer. if you're traveling with children and waterslide enthusiasts, Coconut Cove is well worth the trek thanks to its pair of four-story high water attractions. For idle adults, the 1,000-foot river ride is a crowd favorite, while for active kids, the water playground is a favorite.
Address: 531 N Military Trl, West Palm Beach, FL 33415, USA
Phone: +1 561-233-1757
Website: www.coconutcove-waterpark.com
13. Set sail on a fishing trip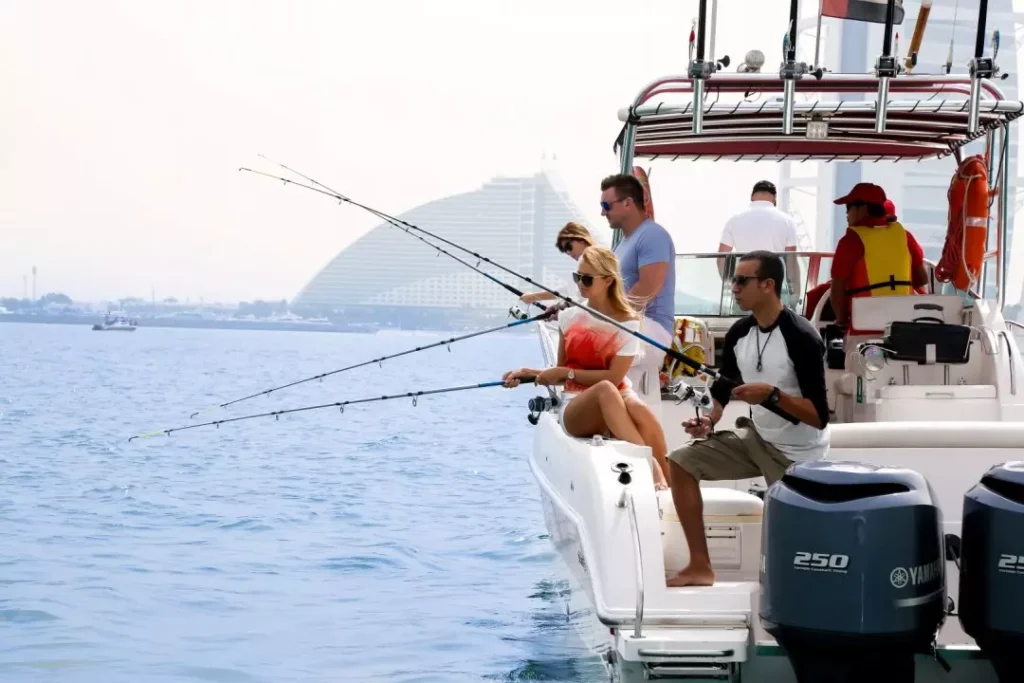 For fun things to do In West Palm Beach, head for a fishing trip. It's time to unleash your inner fisherman and engage yourself in a thrilling activity of fishing trip, one of the famous activities among the locals of Florida.
It shouldn't come as a surprise to learn that West Palm Beach is the ideal location to arrange a fishing excursion because of the beautiful water, breathtaking scenery, and plentiful supply of fresh fish swimming in from the Atlantic.
At west palm beach, there are a number of species one come across while fishing such as tarpon, snook, sailfish, wahoo, kingfish, cobia, dolphin, and jacks.
The top 10 species you'll find fishing around West Palm Beach are sailfish, wahoo, tuna, kingfish, tarpon, snook, cobia, dolphin, snapper, and jacks.
14. Spend the day at the Fun Depot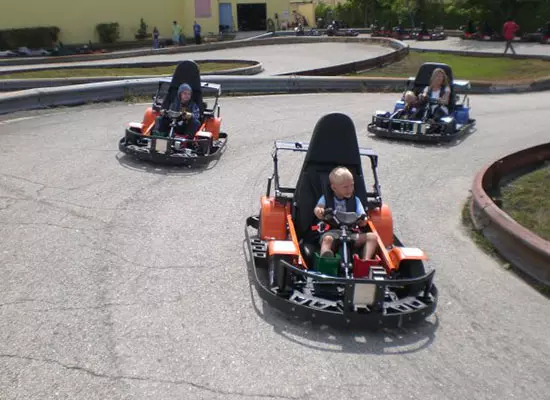 Fun Depot is another location that is suffused with a number of fun things to do in West Palm Beach which are incredibly popular with locals as well as tourists. It is recognized as a renowned recreational park that has been providing its visitors with lots of entertainment making them smile for years.
At Fun Depot, visitors can find lots of attractions located in one location which involve go-karts, mini golf, batting cages, and laser tag.
Address: 2003 10th Ave N, Lake Worth, FL 33461, USA
Phone: +1 561-547-0817
Website: www.fundepot.com
15. Go bungee jumping, trampoline-style
If you're looking for the best adventure on your West Palm Beach vacation, there is one must-try option which is Bungee jumping. It will provide you with the best adventure of your life.
It is one of adrenaline junkie's favorite activities and fun things to do in West Palm Beach. Despite the lack of massive canyons or soaring skyscrapers, one can still experience the thrill of
Bunjee Jumping at indoor locations like Treasure Coast Bungee Jump, where harnesses and trampolines allow its visitors to hop around and exercise their somersaults.
Treasure Coast Bungee Jump provides you with such an experience that you can't experience anywhere else. It's a fantastic option if you're traveling with energetic youngsters.
Address: 3174 NW Federal Hwy #4, Stuart, FL 34994, United States
Phone: +1 561-929-7622
16. Ride a bike around Downtown West Palm Beach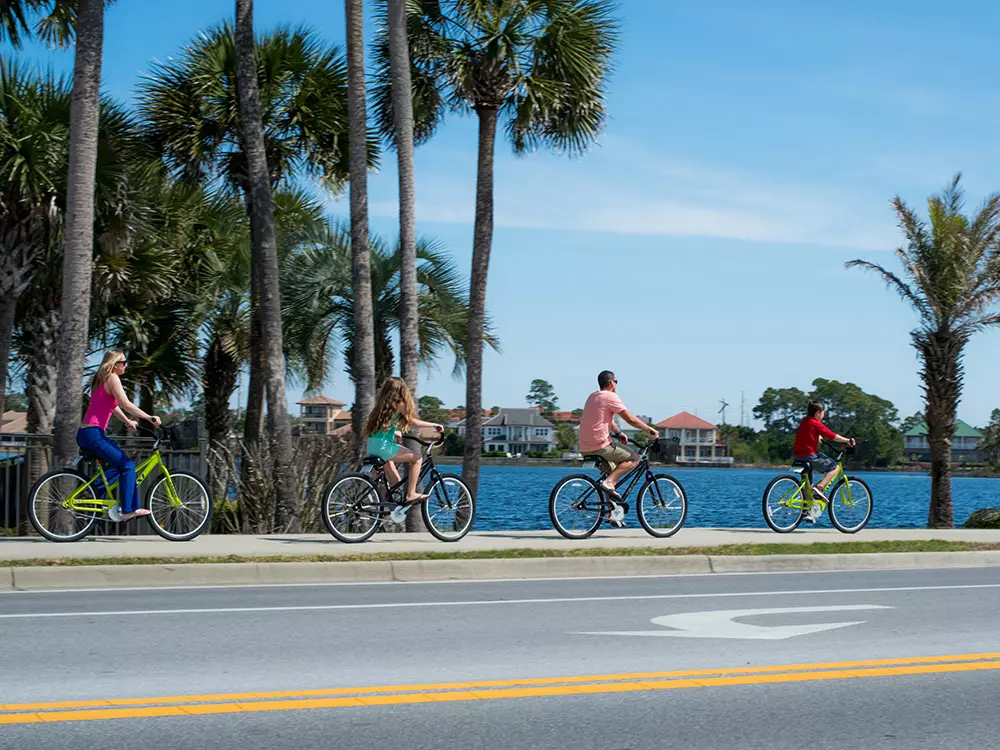 Clematis Street in West Palm Beach is famous for its several nightclubs, energetic eateries, ambiance-filled bars with live music, art galleries, and stores which are regarded as the cornerstone of the downtown West Palm Beach neighborhood.
Why not explore the lively activities of the street on a bike tour rather than walking about and wearing out the legs? Everybody can find something they like with the variety of tours available, some of them emphasizing shopping, history, food, or alcohol.
17. Dive beneath the surface — go snorkeling!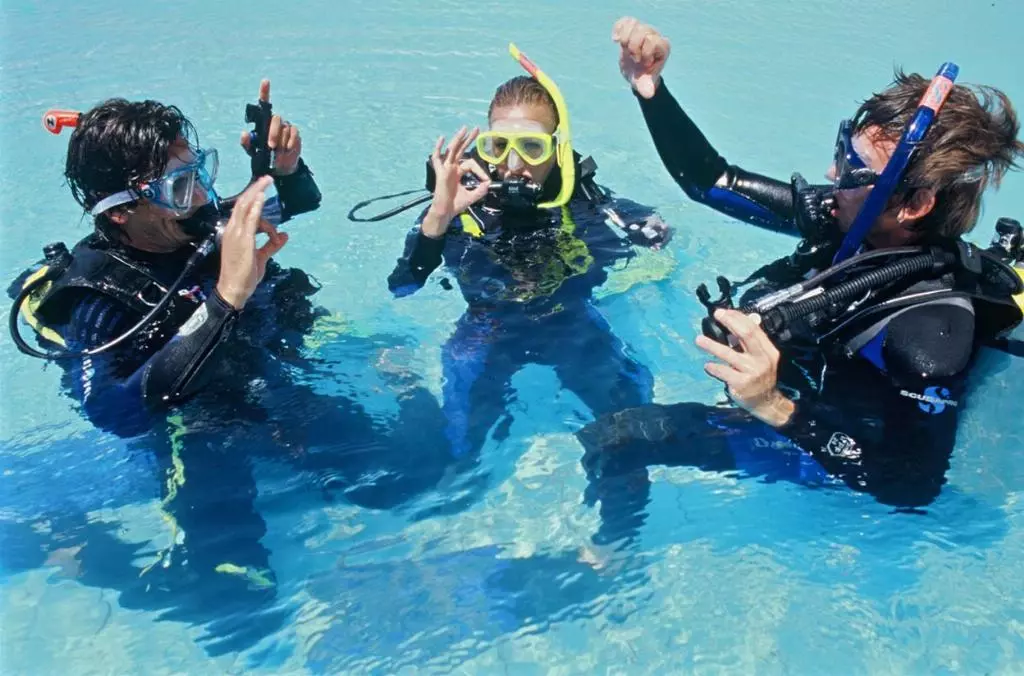 There is no better way than snorkeling if you want to explore the water with your naked eyes. It is one of the fun things to do in West Palm Beach as it provides snorkelers with not only soothing but also exciting entertainment.
There are many activities you can enjoy yourself in the waters off the shores of west palm beach. The activities include boating, swimming, and snorkeling. The best place in the area for snorkeling is Phil Foster Park in nearby Riviera Beach. This place located under the Blue Heron Bridge is part of the palm beach's Snorkeling trail. Here an 800-foot feet long tract of the artificial reef has been created with the help of 600 tons of rock boulders for the Snorkelers.
Starting snorkeling is not so hard as you can find here many local businesses which provide lessons and training for Beginners. There are many snorkeling spots in West Palm Beach such as Phil Foster Park, John D. MacArthur Beach State Park, the Underwater Snorkel Trail, Peanut Island, and Coral Cove Park.
Address: 900 Blue Heron Blvd, Riviera Beach, FL 33404, USA
Phone: +1 561-966-6600
18. Paddle through the Mangroves at a State Park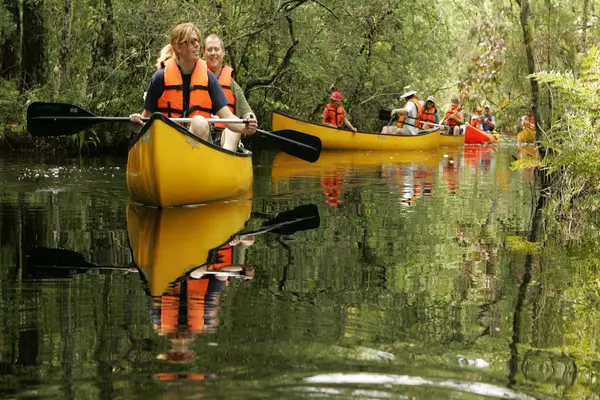 As West Palm Beach is the hub of fun things, it has lots of things to offer to its visitors regardless of their size and age. Paddleboard is one of the famous fun things to do in Virginia Beach.
Palm Beach provides you with many such activities in which you can engage yourself directly with the natural world. For years, John D. MacArthur Beach has been a fantastic location for kayaking, fishing, hiking, and snorkeling. This region offers you many locations where you can have fun while doing paddleboards and kayaks and floating along the sea alongside dolphins and manatees. Regarding these activities, Nautical Ventures is a reliable rental company.
Address: 10900 Jack Nicklaus Dr, North Palm Beach, FL 33408, USA
Phone: +1 561-624-6950
Website: www.macarthurbeach.com
19. Climb the Jupiter Inlet Lighthouse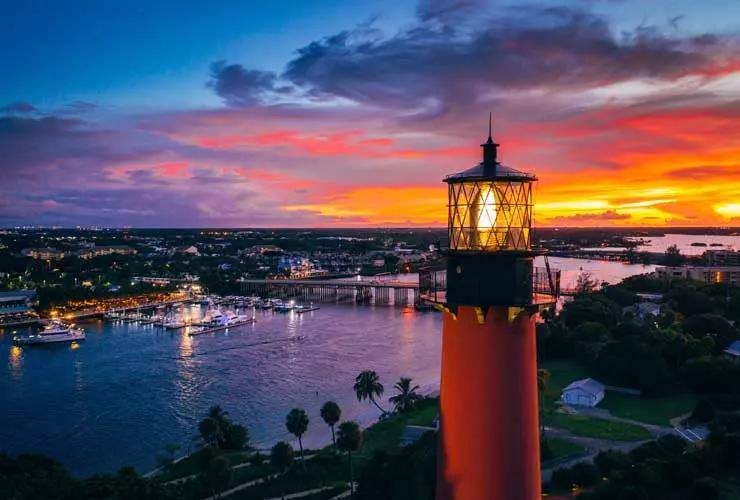 Jupiter Inlet Lighthouse in Florida is really famous among tourists for providing an unparalleled perspective of the beach. It also offers climbing tours of the 1860 Lighthouse to its visitors by providing the best views of Palm Beach County. From the Lighthouse you can explore the waterfront of the beach.
It takes 105 steps to get there, but it's worth it for the photos even if you're out of breath when you do. Additionally, you can visit the museum to discover more about Florida's past lighthouse keeper lifestyle. There is an hour-long tour with plenty of interesting facts that would delight any Floridian.
Address: 500 Captain Armours Wy, Jupiter, FL 33469, USA
Phone: +1 561-747-8380
20. See a Live Show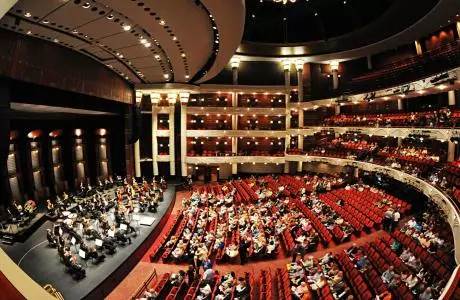 If you are a theatre enthusiast, you can find some good performances in West Palm Beach's theatre. This place is home to many independent theatres where you can watch the performances of classic plays, hit musicals, and creative productions. North Palm Beach's Maltz Jupiter Theatre, Eissey Campus Theatre, and Palm Beach Dramaworks are all well-liked venues of West Palm Beach, while West Palm Beach's Kravis Centre and Palm Beach Dramaworks both are known for hosting performances.