Top 20
Fun Things To Do In Mount Airy
In North Carolina, Mount Airy is a small town that is located in the foothill of the magnificent Blue Ridge Mountains. This place is famous for its natural attractiveness and it is also recognized as Andy Griffith's hometown and the model for the rustic Mayberry neighborhood that served as the backdrop for his television series. There are a number of fun things to do in Mount Airy for the visitors to keep them entertained, Doesn't matter whether they're on a family trip or a romantic vacation.
Additionally, Natural wonders and unique sights to explore with a long history of its own make Mount Airy one of the best tourist destinations. The downtown area is very walkable and is filled with specialty shops, restaurants, and gift shops.
Here is the list of all the Best and most Fun things to do in Mount Airy that make it the ideal tourist destination in Carolina.
Explore more fun things and activities to do in other states of USA, by clicking below:
20 Fun Things To Do In Mount Dora
20 Fun Things To Do In Cocoa Beach
20 Fun Things To Do In Mount Laurel
20 Fun Things To Do In Mount Pleasant
1. Take the Good Time Trolley Tour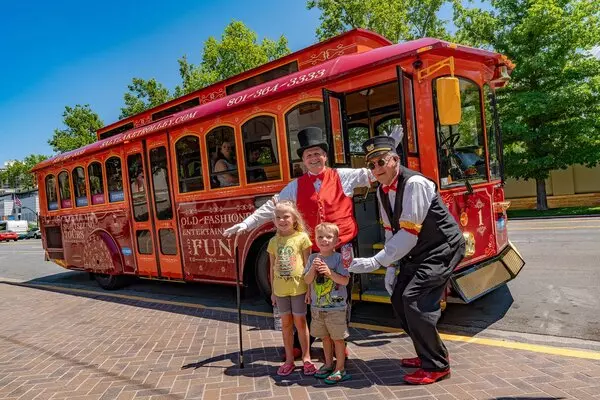 Trolley Tour is one of the fun things to do in Mount Airy which is consistently gaining popularity among the folks and tourists.
It is a 60-minute tour of the town in which visitors travel on a compact 12-seater tram and get the opportunity to learn interesting things about Mount Airy's past.
Generally, Trolley tours are operated on Thursday, Friday, and Saturday, however, it remains closed in the winter season.
Website: www.mayberrytrolleytours.com
2. Go on a Mayberry Squad Car Tour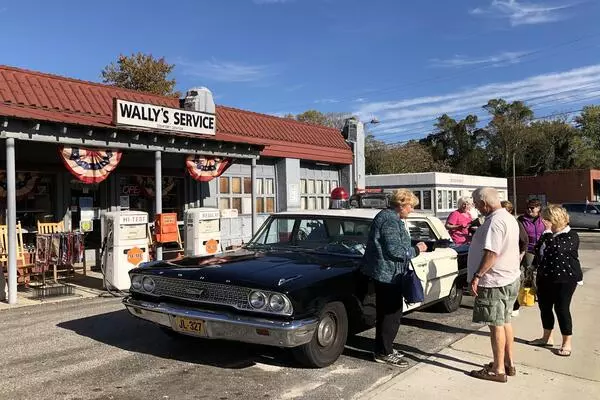 A squad tour is one of the unique kinds of tours in Mount Airy. During the ride of Mayberry Squad Car Tours, Tourists get the opportunity to go through a memorable experience of their lives. They are driven around Andy Griffith's "Mayberry" on this tour in a black and white police patrol car identical to the one Barney used in the TV series.
Andy's house, the Old Jail, and others are famous locations that Tourists explore at the time of their trip. Besides all these, they, on their trip, get to see the lunch home and the barbershop which are considered to be popular locations in the city. Additionally, they lead them past the largest open-faced granite quarry in the world. The tour guides are friendly and informed, and the journey itself is extremely wonderful.
3. Go Down the Yadkin River with the Rocky Forest River Run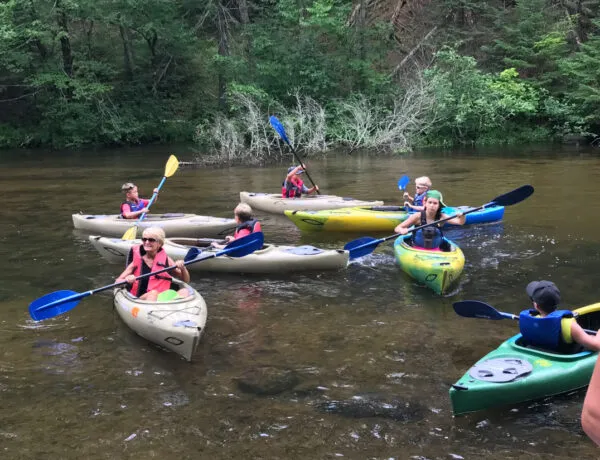 In Mount Airy, The Yadkin River is considered to be one of the locals' and tourists' favorite places to Kayak. Kayak provides its visitors with a great opportunity to explore the stunning beauty as well as the distinctive ecosystem and wildlife of the city.
To enjoy a Kayak tour you can contact its operator named Rocky Forest River Run which is close to Elkin. They operate kayak tours on Saturdays and Sundays from mid-May to mid-September. You can choose from a 2.8-mile and a 9-mile tour and experience this enjoyable way of spending your day in the river.
Address: Rocky Forest Trail, Elkin, NC 28621, United States
Phone: +1 336-469-8652
Website: www.rockyforestriverrun.com
4. Go on nature hikes at Pilot Mountain State Park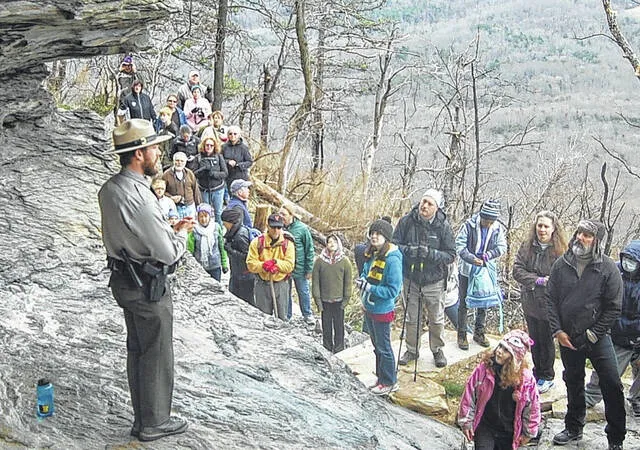 Pilot Mountain State Park has a number of fun things to do in Mount Airy for its visitors. The place is renowned for its breathtaking natural beauty and amazing mountain views. If we talk about its fun-friendly activities, it has to offer its visitors all highly well-liked activities such as Camping, rock climbing, horseback riding, rappelling, and canoeing.
In addition to these, Pilot Mountain State Park also features some of the most stunning nature trails, which allow you to stroll through the area's lush, green vegetation. Moreover, while walking through the park, visitors can also enjoy glimpses of the various colorful birds living in the park.
Address: 1721 Pilot Knob Park Rd, Pinnacle, NC 27043, United States
Phone: +1 336-444-5100
5. Drive to the Blue Ridge Parkway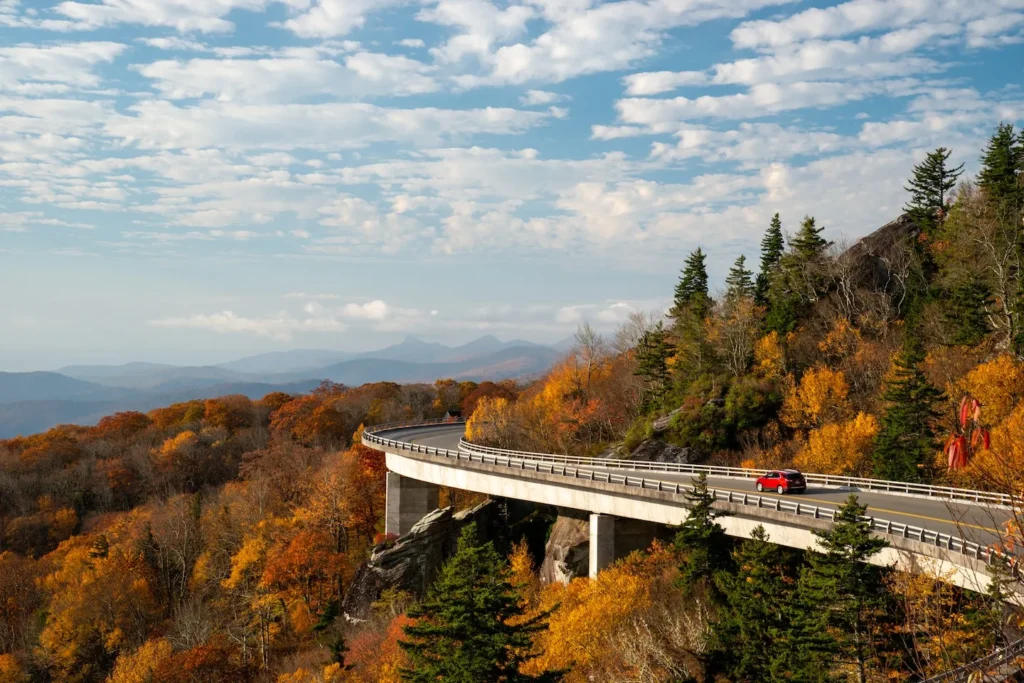 The Blue Ridge Parkway which is just a few miles from Mount Airy is considered to be one of the busiest national parks in North America. What is most well-known among the visitors of this park is its natural beauty. Not only the park but also the path which leads to the park is equally beautiful.
The amazing trees on each side of the road provide its rider with magnificent views. In addition to all these experiences, be sure to visit the captivating waterfall and the charming towns which are adjacent to the beautiful mountain. The park is also home to a number of attractions such as "Humpback Rocks," and "Peaks of Otter," to name a few.
6. Get into the Spirit of Spooky Season With Mt. Airy Ghost Tour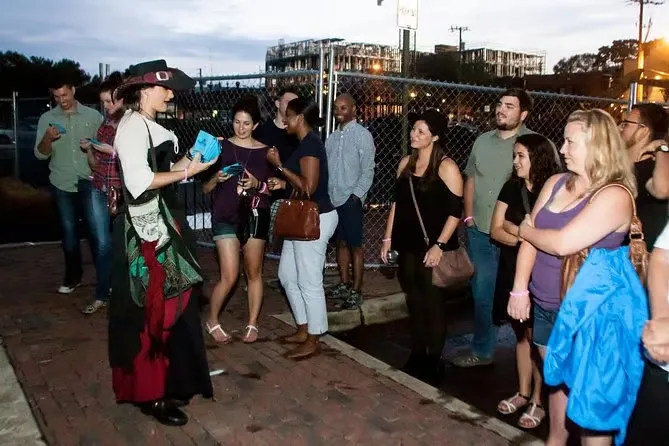 Mt. Airy Ghost Tour is one of the fast-growing fun things to do in Mount Airy. This activity is gradually attracting commoners as well as tourists to the city to be played.
The starting point for this 90-minute tour is The Mount Airy Museum of Regional History and it is completely a lantern-lit walking tour. Visitors will be told a few stories inside the Mount Airy Museum before the journey around Mount Airy's streets.
7. Shop for Treasures at Mount Airy Antique Mall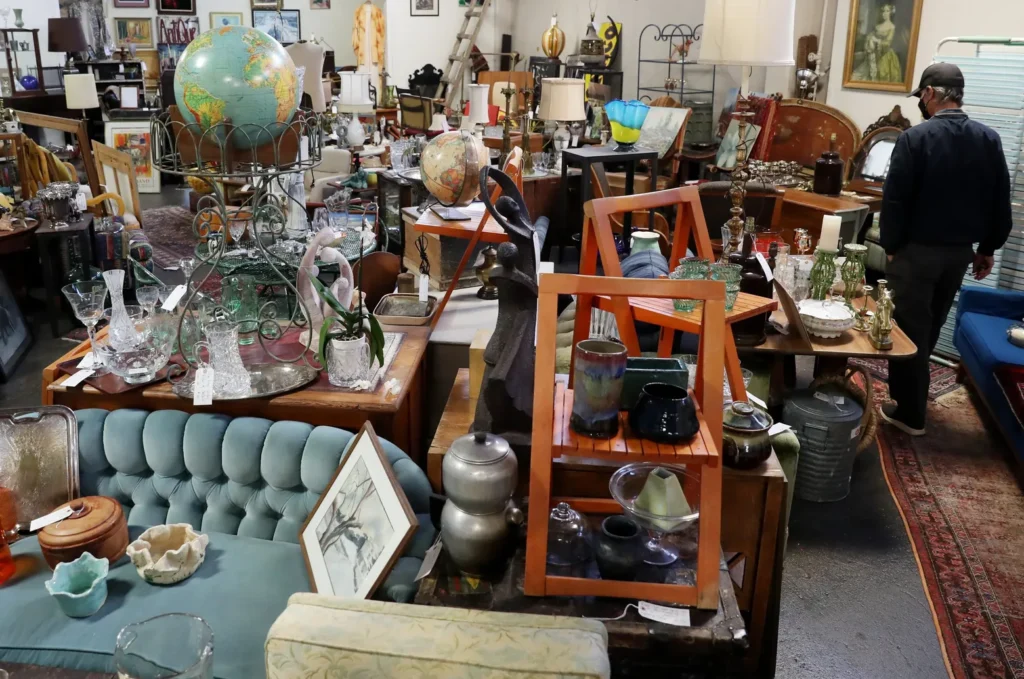 Mount Airy Antique Mall where anyone can shop for antiques and regional crafts has become a big part of the shopping scene in Downtown Mount Airy.
The shops in the mall are packed with market stalls, displaying antiques and regional crafts carefully. The mall because of the variety of its items attracts people who may be interested in shopping and may not be. In any case, it's entertaining to discover the various characters that each stall embodies.
Here, people enjoy digging through old items which are found in thrift stores shoppers. Here people love to cast iron, buy vintage kitchen utensils, and they also have a sweet place for timber.
Address: 160 N Main St, Mt Airy, NC 27030, United States
Phone: +1 336-755-2023
8. Check out the Local Music Scene at the Earle Theatre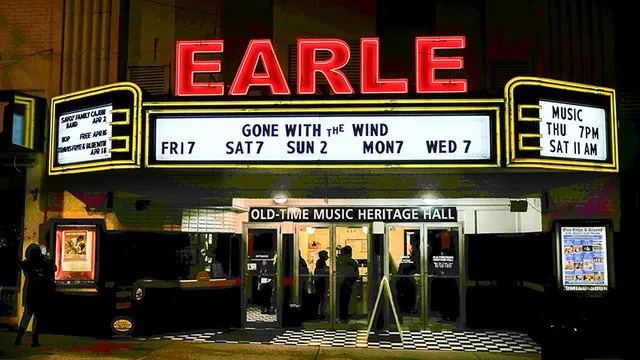 If you are a music enthusiast and looking for some fun things to do In Mount Airy then you should head to Mount Airy's Historic Earle Theatre. This is the place where one gets the opportunity to listen to music from celebrities who have been playing traditional music there for many years. The theatre is also working as the center for the radio. The Earle Theatre is well known for its specialty in local music, specifically old-time, bluegrass, and country.
People make a brief visit to this historic building in order to look at its preserved 1930s design. While strolling around downtown Mount Airy, it's worthwhile to stop and take a moment to observe it.
Address: 142 N Main St, Mt Airy, NC 27030, United States
Phone: +1 336-786-2222
9. Checkout The World's Largest Open Pit Granite Quarry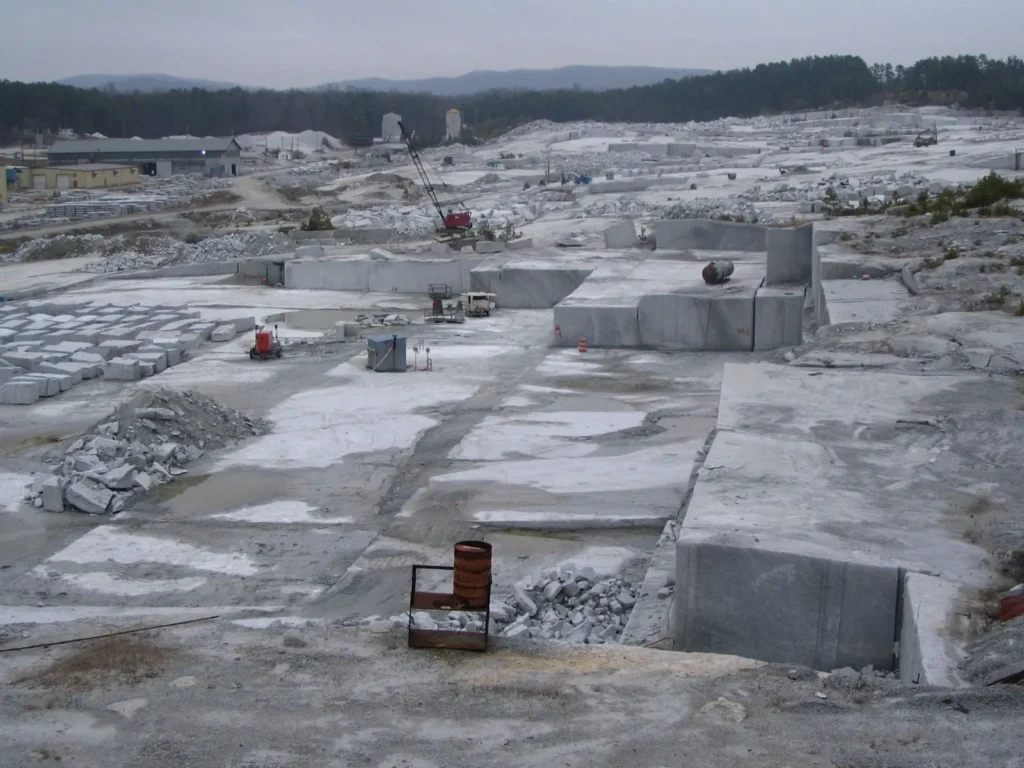 Mount Airy is also known as Granite City but this name is not as famous as the moniker "Mayberry Town." The city is famous for having the biggest open-faced granite mine in the whole globe along with the biggest mine of Granite. The mine started in the late 1800s, is still in operation, and can be seen from space because of its too-big size.
A number of historic churches in Mount Airy were constructed using Mount Airy granite. When one becomes aware of the valuable stone, one starts enjoying all of its flourishes that appear all over.
There are several historical buildings that have been built using the stones of this mine including The Wright Brothers Monument in Kitty Hawk, the WWII Memorial in Washington, DC, and the Centennial Olympic Plaza in Atlanta.
Address: 151 Granite Quarry Trail, Mt Airy, NC 27030, United States
Phone: +1 336-786-5141
10. Make It to Mount Airy Festivals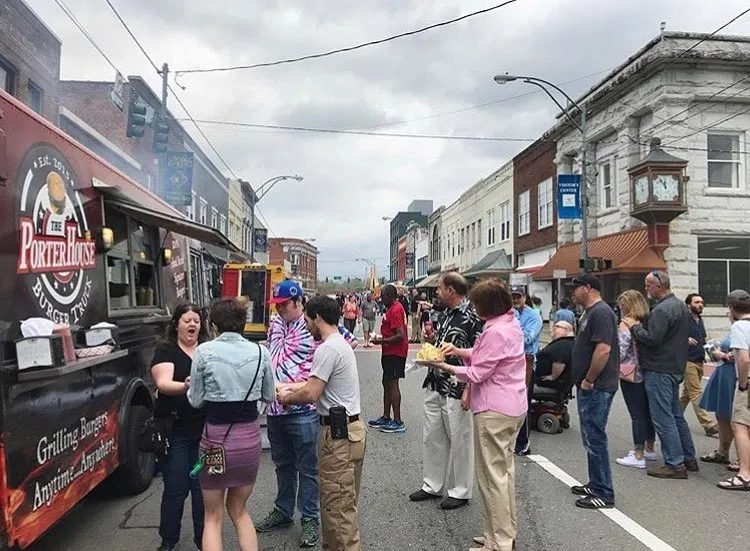 Mount Airy is famous for its variety of amazing festivals which are held throughout the year generating lots of buzz among the people of the city.
The Andy Griffith fan can attend the Mayberry Days in Mount Airy. This festival is celebrated in September with great nostalgia, music, and Griffith artifacts.
The Surry County Sonker Festival is celebrated with great enthusiasm featuring music and dancing on the first Saturday in October.
There are other festivals that are held in Mount Airy throughout the year which involve the Mayberry Farm Fest, The Downtown Christmas Parade, the Autumn Leaves Festiva, and the Budbreak Wine & Craft Beer Festival. From May to September, the third Sunday of each month is the Mayberry Cool Cars & Rods Cruise-In.
11. Have a tasting tour at Old North State Winery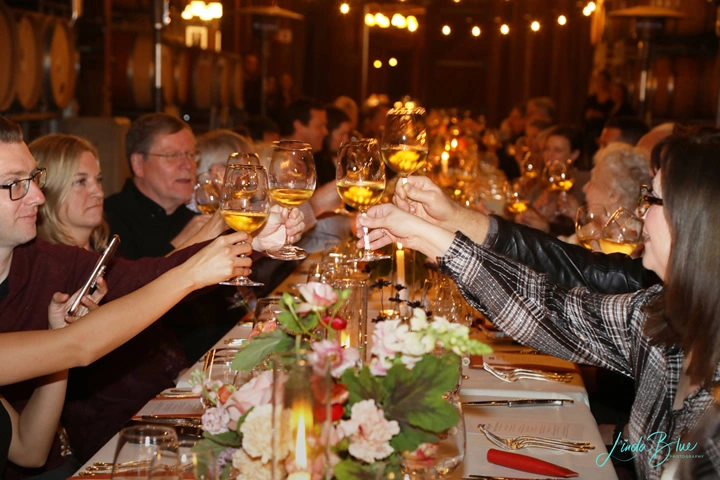 If you are a beer enthusiast and enjoy having a beer, visiting the famed North State Winery in Mt. Airy can be one of the great fun things to do in Mount Airy.
The place is set up on the main road and housed in a renovated old hardware store. It is considered in Mount Airy a must-visit dining location with a charming ambiance.
Old North State Winery offers its visitors wine-tasting tours, amazing cuisine and beverages, and live music at this contemporary winery and brewery.
A wide variety of wines can be tasted during the sampling tour such as Cabernet Franc, Nobel Muscadines, Nobel Muscadines, Riesling, and Petit Manseng.
Address: 308 N Main St, Mt Airy, NC 27030, United States
Phone: +1 336-789-9463
12. Dine At Snappy Lunch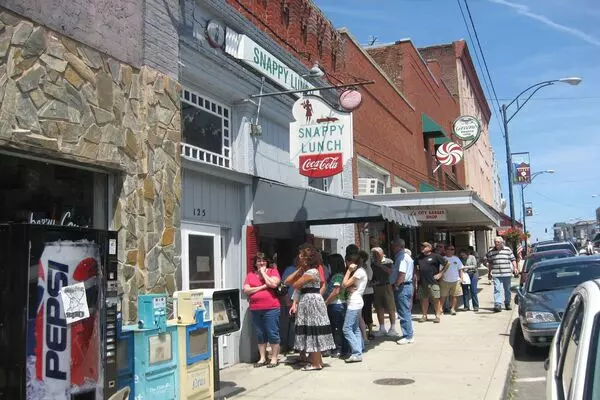 For food enthusiasts, Dining at the Snappy Lunch will be one of the best things to do in Mount Airy. It is one of the most famous food stations among the locals as well as tourists offering delectable food such as mouthwatering breakfast options, renowned pork chop sandwiches, and homemade biscuits.
With two seating areas, a diner area, and comfortable seats, Snappy Lunch featuring Andy Griffith pictures posted around the restaurant provides its visitors with a charming and practical atmosphere. Whenever you are here make sure to have its famous sandwiches stuffed with pork, onions, tomatoes, coleslaw, mustard, and chili.
Address: 125 N Main St, Mt Airy, NC 27030, United States
Phone: +1 336-786-4931
13. Head to Mayberry Spirits Distillery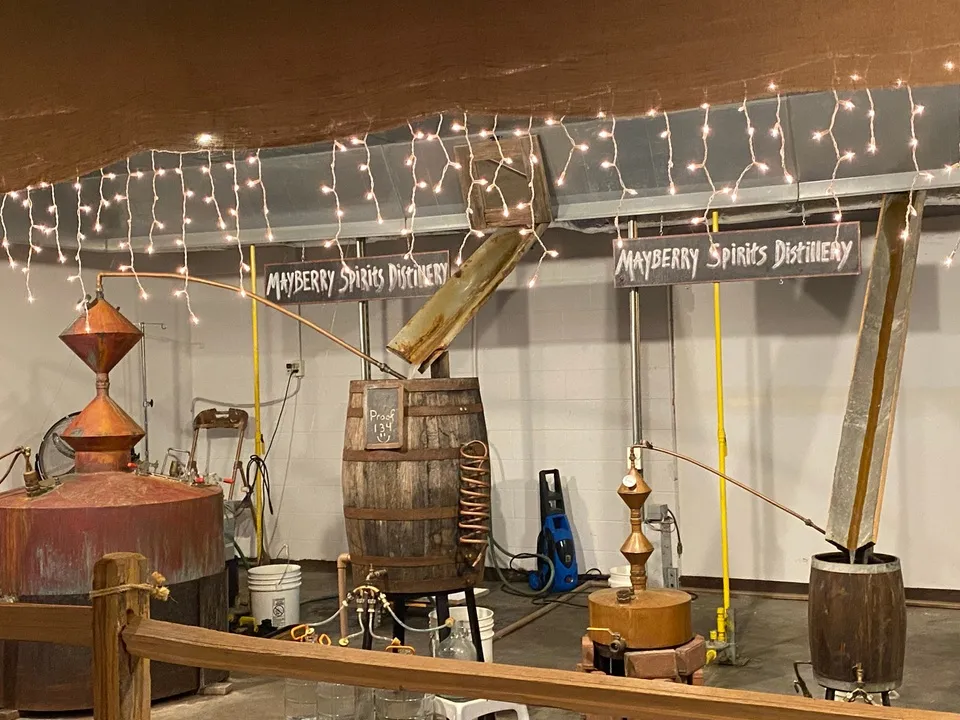 Situated in the city center, Mayberry Spirits Distillery is famous for creating the best quality handcrafted spirits. The distillery is recognized for producing its unique single-malt whiskies, which are distilled from environmentally-safe sorghum grain instead of frequently used maize mash. Visitors are always invited to enjoy tours of the distillery and sample its three whiskies and specialty beverages.
Sustainability and authenticity are defining qualities of Mayberry Spirits Distillery. The retail store also sells cigars, gourmet extracts, flavorings, salts, sugars, products with whisky infusions, whisky wizard kits, and other stuff. The distillery's retail area promotes the works of local craftspeople and artists.
Address: 461 N. South Street, Mt. Airy, North Carolina 27030,
Phone: +1 336-719-6860
14. Take a day trip to Mayberry Campground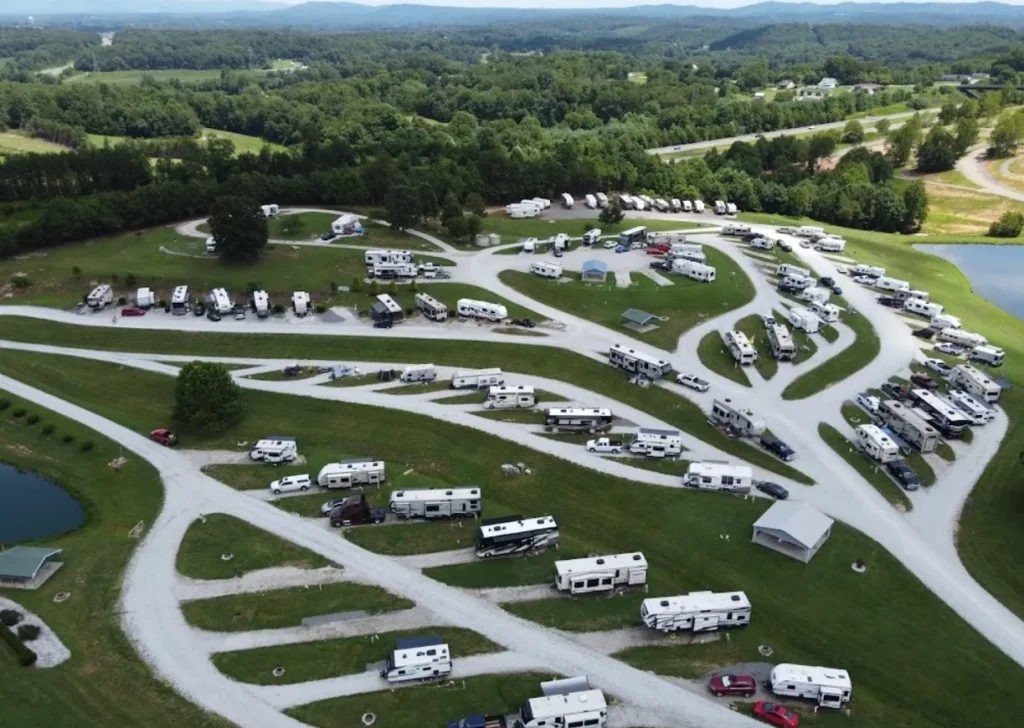 Mayberry Campground, home to a number of fun things to do in Mount Airy, is located on the 2000-acre farm which is owned by the famous Siamese twins Eng and Chang Bunker. This RV-style campground boasts a multi-level park and is surrounded by the beautiful landscape of the Blue Ridge Mountains.
Internet, cable TV, water, power, and all other utilities are completely functional in the building. Additionally, there are community grills, a playground, fire pits, and bicycle routes. Visitors can spend the day fishing or exploring the trail that leads to The White Plains Church, where Eng and Chang Bunker's remains are buried.
Address: 114 Byron Bunker Ln, Mt Airy, NC 27030, United States
Phone: +1 336-789-6199
15. Enjoy a ride with Mayberry Mules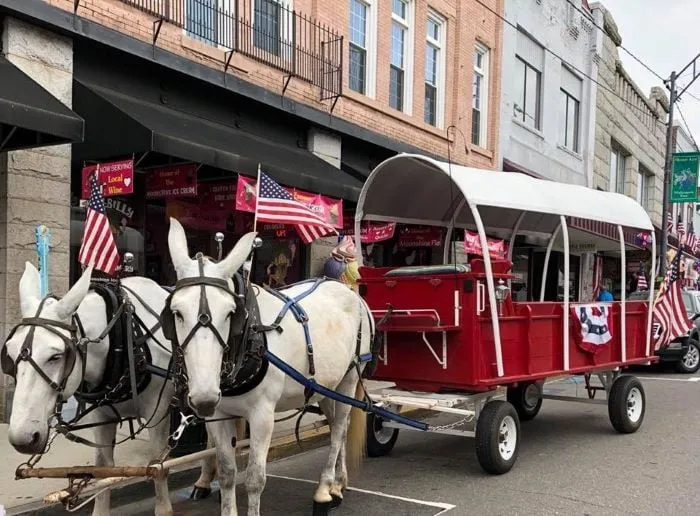 A couple of cute mules and their owner will be visitor's tour guides as they ride across town and learn about well-known Mayberry locations. Both children and adults will love jumping aboard the wagon and leisurely walking down the main street while learning about Mayberry and its function in drawing tourists from all over the world to the quaint, endearing town of Mount Airy.
16. Take a Nature Walk at Mount Airy Casino Resort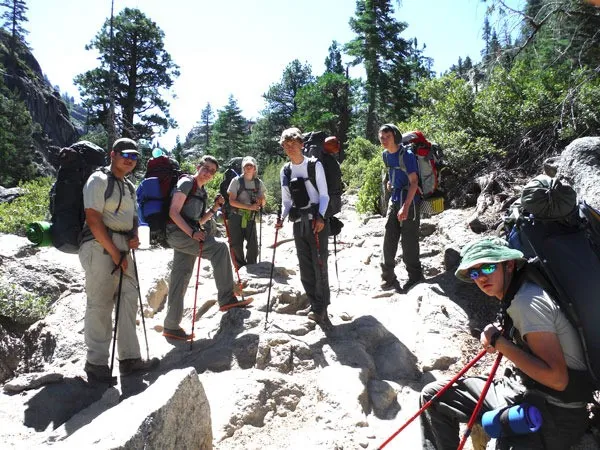 At Mount Airy Casino Resort, there are a number of fun things to see and do. You can certainly enjoy a leisurely stroll around the property and enjoy the charming scenic beauty of the surroundings. The nearby Woodland Trail is highly recommendable to visit. This 2-mile nature walk is the ideal way to start and end any day at Mount Airy. during this nature walk, you find yourself very close to nature experiencing the warm morning sunlight and hearing the creek bubbling. Don't forget your camera as the route offers so many amazing snap opportunities to capture.
Address: 312 Woodland Rd, Mt Pocono, PA 18344, United States
Phone: +1 877-682-4791
17. Relax at the Spa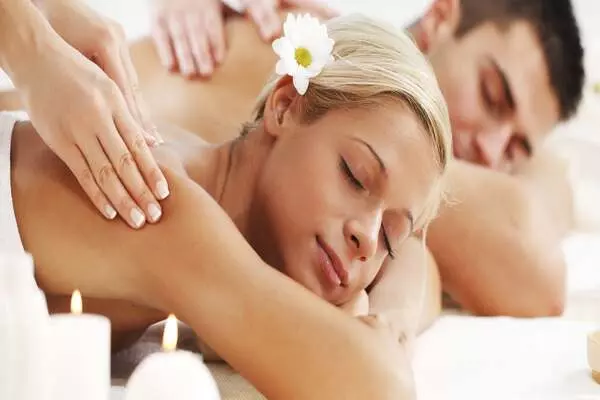 Experiencing a spa treatment at Mount Airy is one of the best ways to relax and unwind. Being an ideal hideaway for vacation, The spa at Mount Airy has become much popular among the locals and tourists. At the Spa, you can take the facility of a number of services such as body wraps, facials, and massages. Additionally, you can spend time in the sauna and steam room and take a rain shower. Visitors get a warm welcome here and get the opportunity to relax in this peaceful area, sipping tea or cucumber water.
18. Play Golf at Mount Airy Clubhouse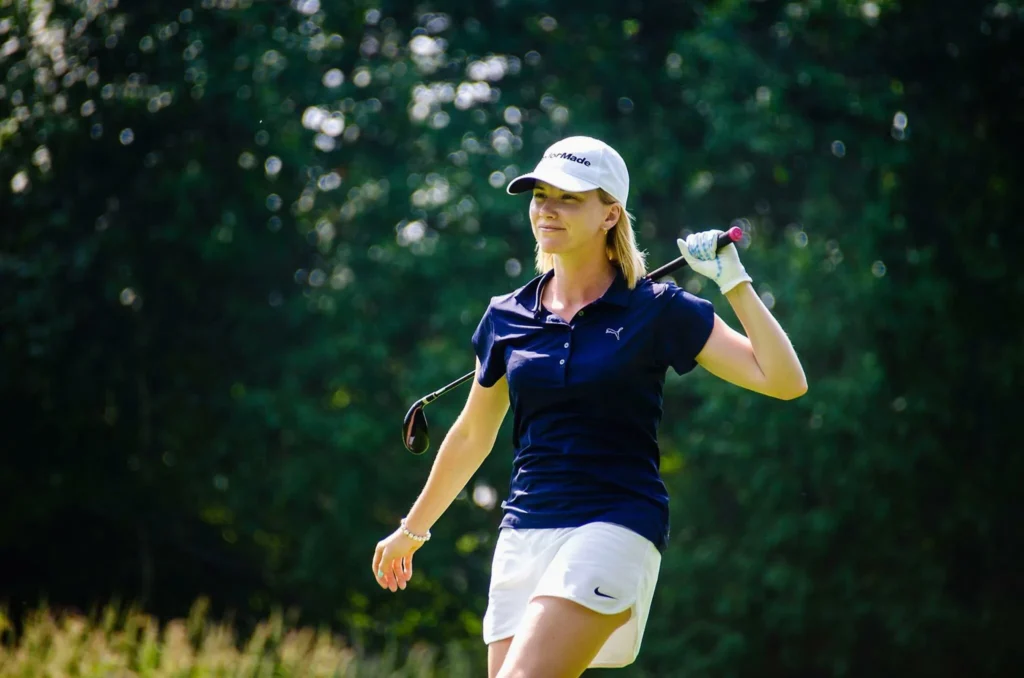 Playing Golf at Mount Airy Clubhouse is one of the popular fun things to do in Mount Airy. The award-winning 18-hole golf course at Mount Airy Casino can attract any golf enthusiast. Playing golf at this popular site provides one with a more thrilling experience. In no time this site has become one of the sought-after sites for every golf enthusiast.
With a full-service bar and outstanding dining service, this place is terrific to relax and chill out with friends after a thrilling game. The club provides all the sophistication in the same way as they are provided by a private club on a public course.
Address: 420 Country Club Rd, Mt Airy, NC 27030, United States
Phone: +1 336-786-2577
19. Spend a few hours at Andy Griffith Museum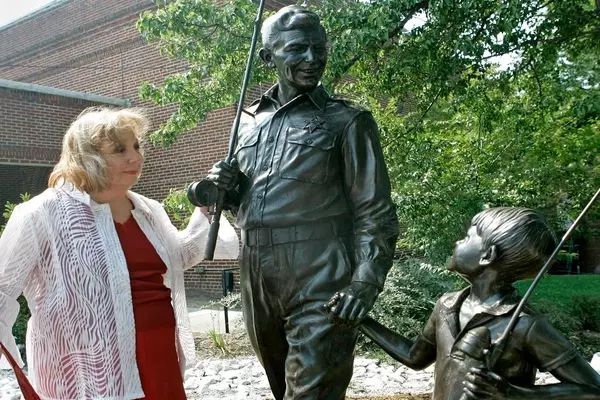 Andy Griffith is the name of the person who brought fame to Mount Airy. he was so popular in the film industry as a result everyone knew him in Mount Airy. In Mount Airy, there is a museum named Andy Griffith Museum where people can meet this television legend and learn about his personal and professional life. In Mount Airy, visiting Andy Griffith Museum has become one of the favorite activities of Mount Airy's people as well as tourists on weekends.
The museum's collection of the famous actor Andy Griffith's memorabilia is the largest in the world and comprises both his personal items and television props. This museum was started by Griffiths' friend Emmett Forrest who donated all the artifacts as a labor of love so as to establish the attraction towards the museum. Forrest, who had known Griffith his whole life, spent 25 years getting the attraction ready for its 2009 opening.
Address: 218 Rockford St, Mt Airy, NC 27030, United States
Phone: +1 336-786-1604
20. Waterfalls and Blue Ridge Parkway Hiking Tour with Expert Naturalist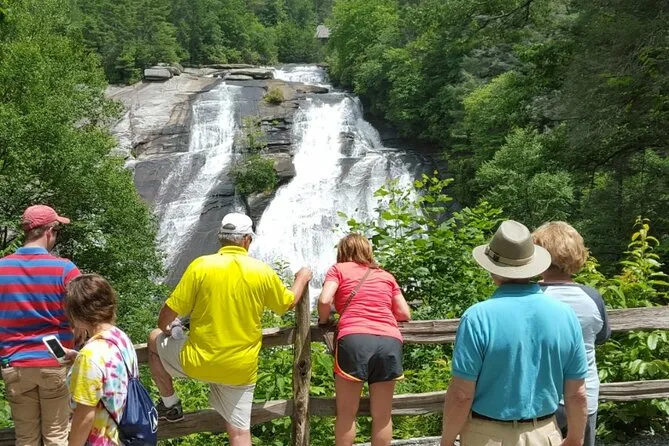 Blue Ridge Parkway and its Waterfalls provide its visitors with the location's authentic beauty which can be explored with the help of a naturalist guide who shows you the spectacular views, photo sites, and waterfalls that make Asheville famous. It is an intimate, small-group trip to ensure that you can easily get to know your skilled, experienced guide and learn more about the area. Your guide will make you aware of the history, flora, and fauna of the area which offers some of the best panoramic mountain views.