Top 20
Fun Things To Do In Mount Pleasant
In this blog, you will get to know some of the top Fun Things To Do In Mount Pleasant. Being a large suburban town in charleston county, Mount Pleasant is widely known for its Skydiving, Paragliding, Horse Riding, etc. There are numerous activities that you can do in Mount Pleasant. Mount Pleasant gladly welcomes you to take a step outside your comfort zone and explore various new fun activities. Doesn't matter whether you are native or not, Mount Pleasant will not be going to disappoint you and is always ready to offer you a thrilling exciting experience.
If you are interested to know more fun things and activities in other areas then go through the below links:
Here is a complete list of some of the 20 fun things to do in Mount Pleasant :
1. Have Fun At Splash Island Waterpark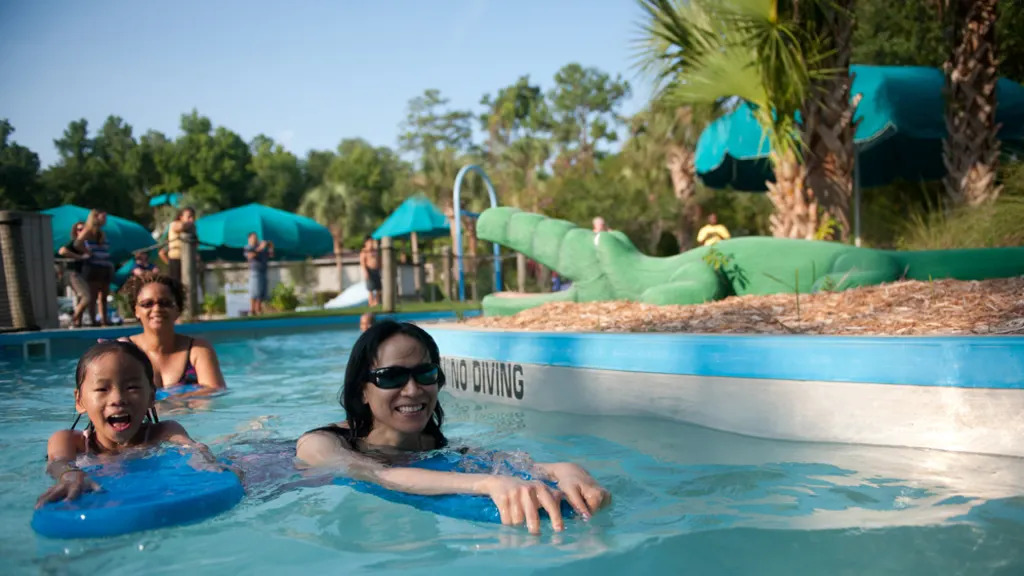 Take your loved ones to Splash Island Waterpark where you get the chance to slide down a 200-foot body flume slide. Here water attractions offer you many hours of fun that you and your family can handle. Splash Island Waterpark Features a 200-foot body flume (48″ minimum height), a 16-foot otter slide (30″ minimum height), Sprays, geysers, raindrop waterfalls, Cyclone swirling water ride, and so on.
Location: 444 Needlerush Pkwy, Mt Pleasant, SC 29464, United States
Contact: +1 843-795-4386

2. Enjoy at Coastal Expeditions on Shem Creek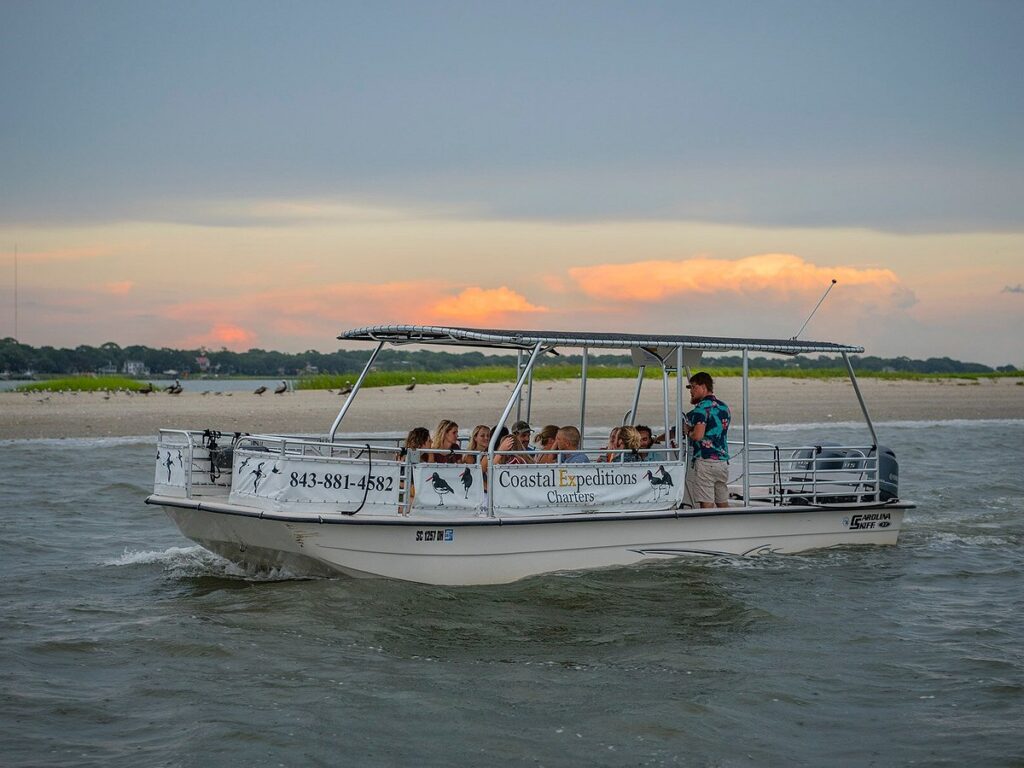 Being listed in the Outside magazine as one of the top 30 trips to take worldwide, Coastal Expeditions Tours definitely gonna give you a satisfying experience. It is the Lowcountry's original outfitter proving rentals as well as guided trips, and special offerings at its multiple locations. Coastal Expedition's main aim is to take people to an amazing place so that they can experience meaningful things by Canoe, Powerboat, kayak, or SUP.
Location: 514 Mill St # D, Mt Pleasant, SC 29464, United States
Contact: +1 843-884-7684
Website: https://www.coastalexpeditions.com/

3. Have Experience At Charleston Fun Park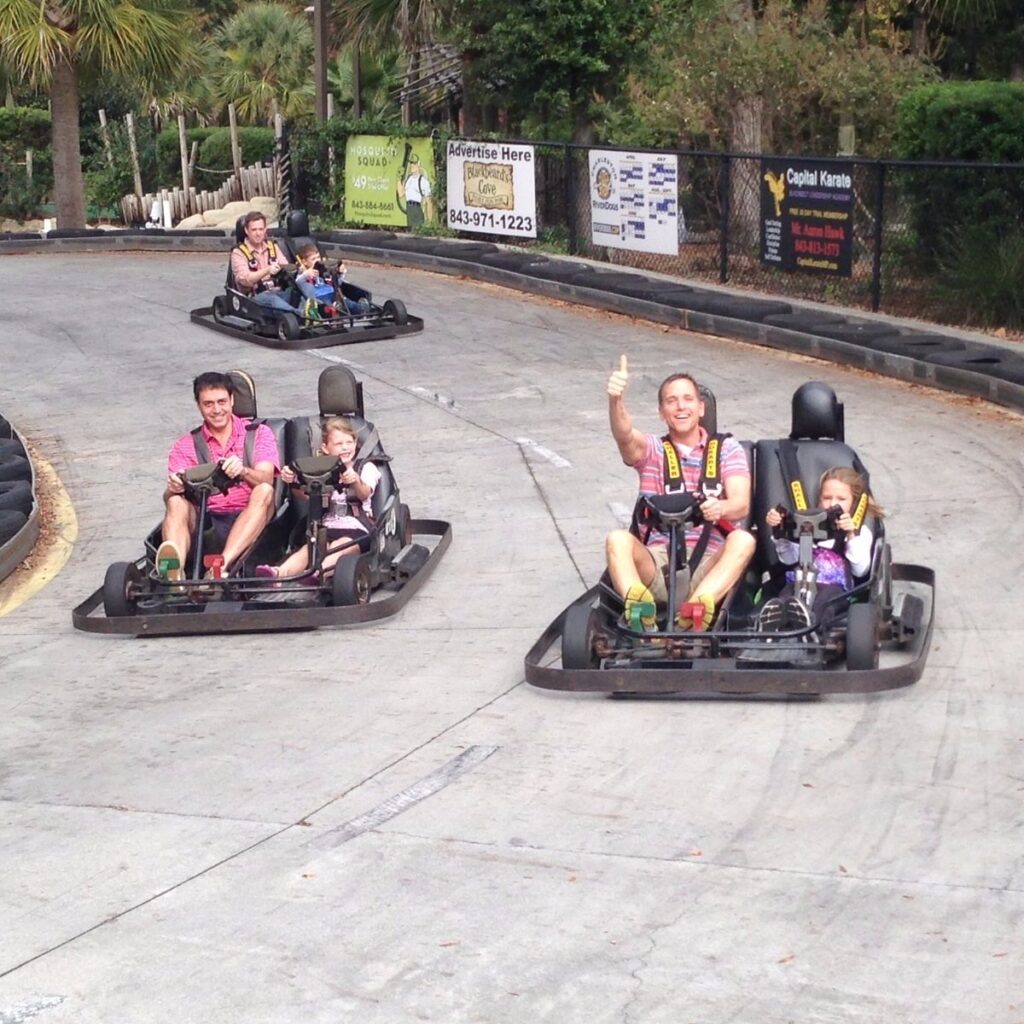 Visiting Charleston Fun Park is some of the awesome fun things to do in Mount Pleasant. Whether you want to do Go-Karts, 36 Holes Of Mini-Golf, a Virtual Reality Roller Coaster, Bumper Cars, an Outdoor Axe Throwing Arena, and so on. Here you will get a completely fun and thrilling experience.
After the fun activities if you feel hungry or thirsty, then there is no need to worry because they provide Pretzels, Dippin' Dots, Hot Dogs, and soft drink that includes adult beverages such as beer as well wine.
Location: 3255 N Hwy 17, Mt Pleasant, SC 29466, United States
Contact: +1 843-971-1223
Website: https://charlestonfunpark.com/

4 Taking An Experience Of Sky Zone Trampoline Park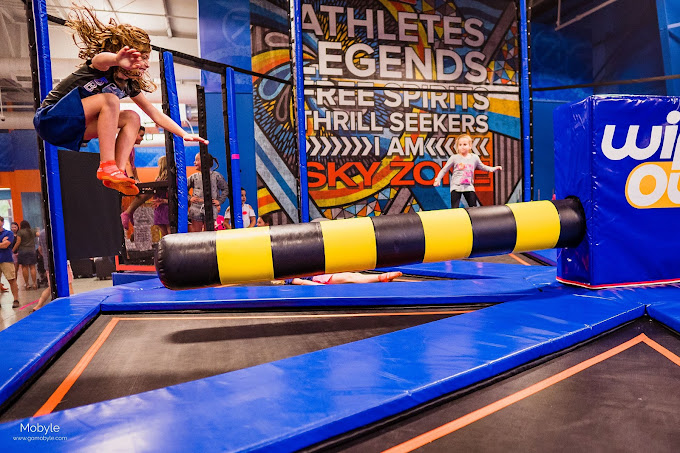 Sky Zone Trampoline Park has a chain of indoor trampoline parks that features dodgeball, bouncing, fitness programs & more. They also organize parties, so if you want to celebrate then you should try this place. They take care of all things from planning kids' birthday parties to ensuring your kids have proper fun. Sky Zone is not only known for parties but is also quite famous for Volleyball League, South Carolina's tallest indoor bouldering wall, and so on.
This is the best place to hang out with your kids and have enjoyment.
Location: 411 Wando Park Blvd, Mt Pleasant, SC 29464, United States
Contact: +1 843-588-5777
Website: https://www.skyzone.com/

5. Let's Try Mount Pleasant Farmers Market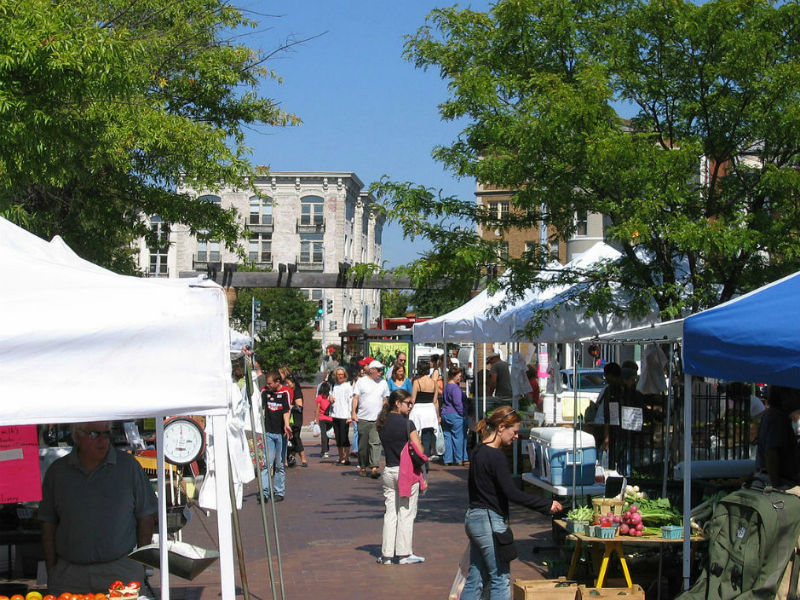 Mount Pleasant Farmers Market is one of the markets where you get a large variety of fish, meat, take-out food, and so on. Exploring this market is some of the fun things that you can do in Mount Pleasant. It features farm goods, food vendors, and live music each week. Here ringing of the opening bell at 3:30 pm is a signal that it's time to buy fresh fruits, local vegetables, seafood, and baked and canned goods.
Location: 645 Coleman Blvd, Mt Pleasant, SC 29464, United States
Contact: +1 843-884-2528
Website: https://experiencemountpleasant.com/
6. Fun At Dunes West Golf and River Club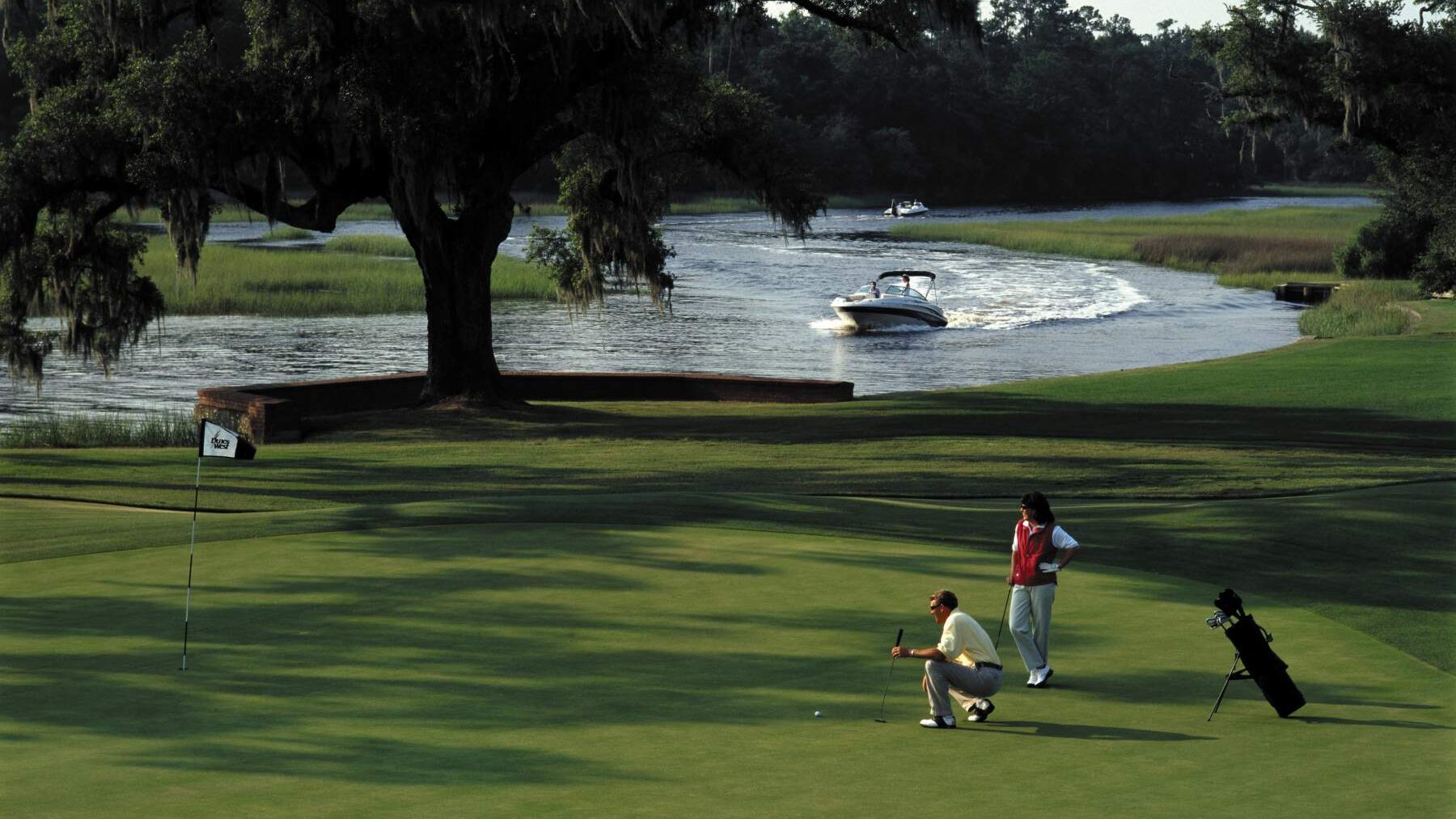 Situated minutes away from Downtown Greenville, Dunes West Golf and River Club is a championship golf course in Lexington. It is designed to capture the southern charm of the Lowcountry while also providing a memorable experience. Here you will get everything that you want as a player or spectator and can get the awesome opportunity to test your skills.
Location: 3535 Wando Plantation Way, Mt Pleasant, SC 29466, United States
Contact: +1 843-856-9000
Website: http://www.duneswestgolfclub.com/
7.Have Full Enjoyment by taking Paragliding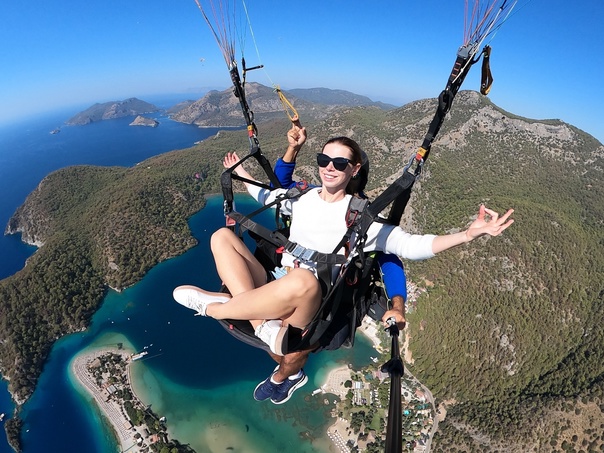 If you want to feel free then you should perform an extreme sport such as paragliding in Barbados. Paragliding is a recreational as well as competitive adventure sport of flying paragliders: lightweight, free-flying, etc. While doing paragliding, you will get an amazing experience to view Barbados from above.

8 Go For Walk, Jog, or Bike on the Arthur Ravenel Jr. Bridge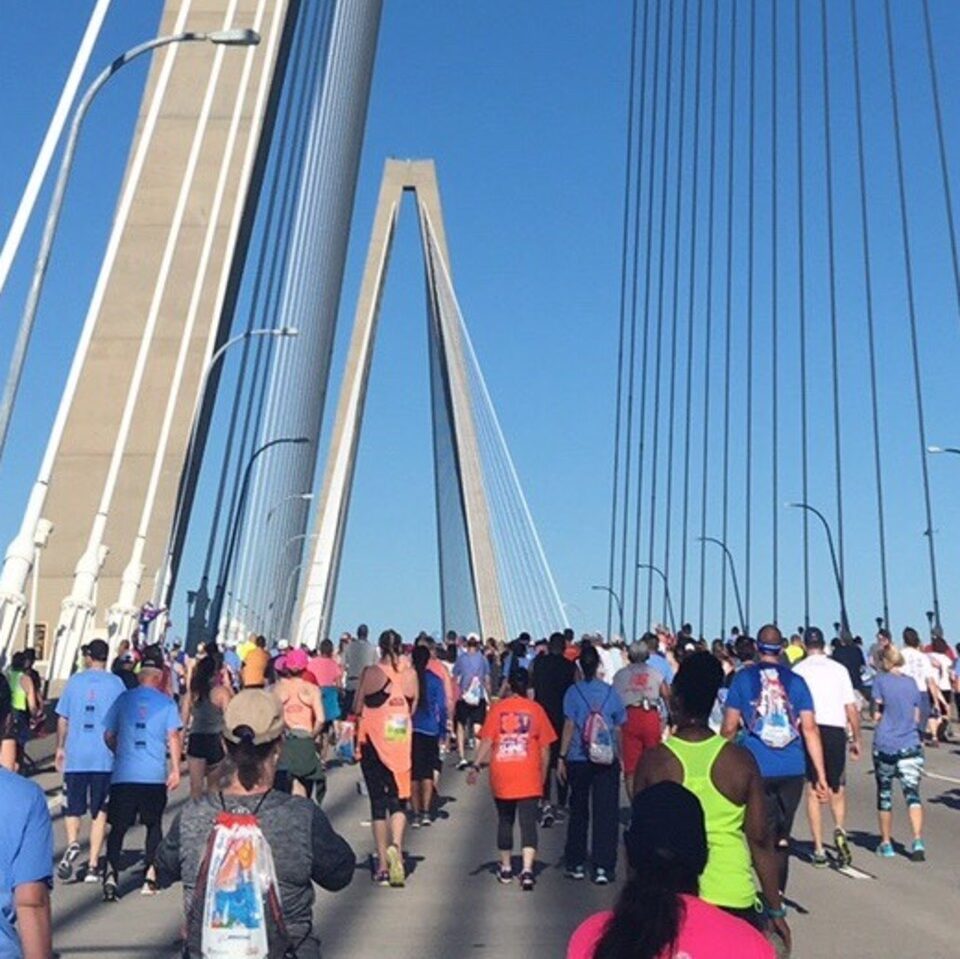 Arthur Ravenel Jr. Bridge is the giant white bridge with cables that crosses the cooper river. This Bridge accommodates not vehicles but also pedestrians. Here everyone is welcome here whether it is walkers, bikers, joggers, and strollers. The bridge contains 2 viewing areas one at each of the 2 center bridge towers, that offer magnificent views of the area. This is the best place where you can have fun. Whether you want to walk, bike, or even jog.
Location: Arthur Ravenel Jr Bridge, Charleston, SC 29403, United States
9. Can Do Shopping, Dining & Activities At Shem Creek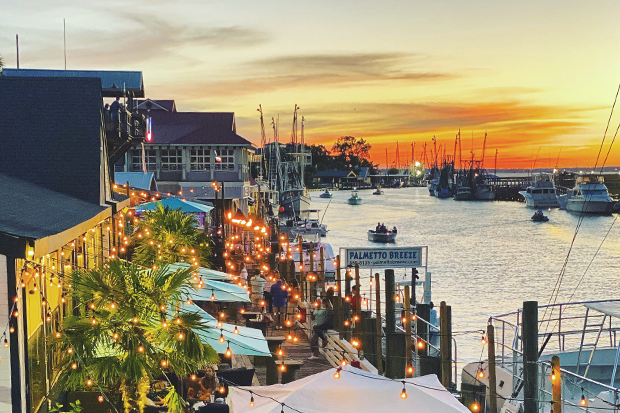 Visiting Shem Creek, Here you can eat fresh seafood that can be bought on a daily basis by boat lining the creek. The Wreck and Red's Icehouse are one of the favorites for dinner on the creek. Shopping and more restaurants line Coleman Boulevard in both directions from Shem Creek. Shem Creek is home to coastal expeditions that contain full-service water activities and rentals shop.

10.Be a Part of the Exciting Charleston Battery Soccer game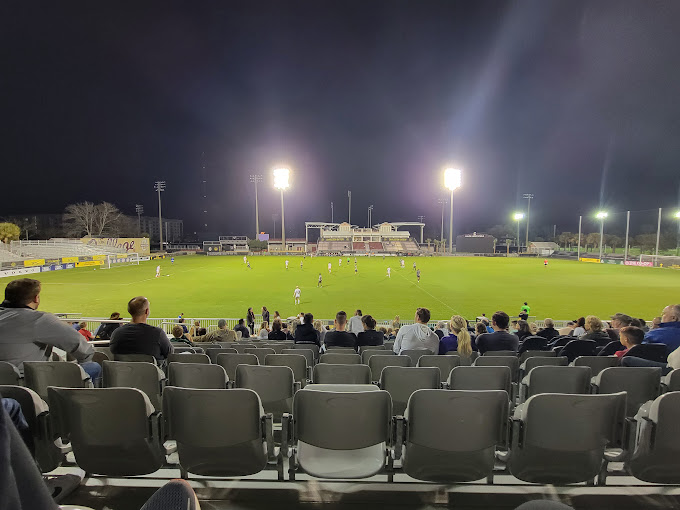 You can enjoy your evening out cheering on the team to victory at Patriots Point Soccer Stadium. It's next to the naval museum at Patriot's Point and has walkable distance from the hotels in this area. Charleston's soccer team, the Charleston Battery is a part of USL(United Soccer League) which is only 1 step under the Men's League Soccer (MLS) pro league.
Location: 85 Patriots Point Rd, Mt Pleasant, SC 29464, United States
Contact: +1 843-971-4625
Website: https://www.charlestonbattery.com/

11. Let's Try This Elite Escape Games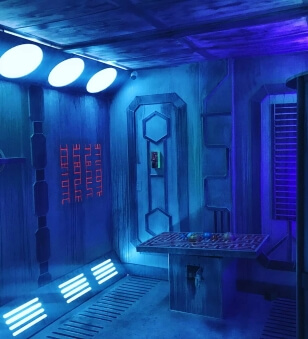 If you love to play with puzzles and challenges then you should try the Elite Escape Games in Mount Pleasant. In this escape room, the main fun here is to survive a zombie outbreak, collect dinosaur DNA samples, infiltrate top-secret military installations, or defuse a bomb in a subway train. You have complete this work within 60 minutes otherwise you have to suffer the consequences.
Location: 966 Houston Northcutt Blvd g, Mt Pleasant, SC 29464, United States
Contact: +1 843-609-5677
Website: https://mountpescapegames.com/

12. Take a Unique Zipline Adventure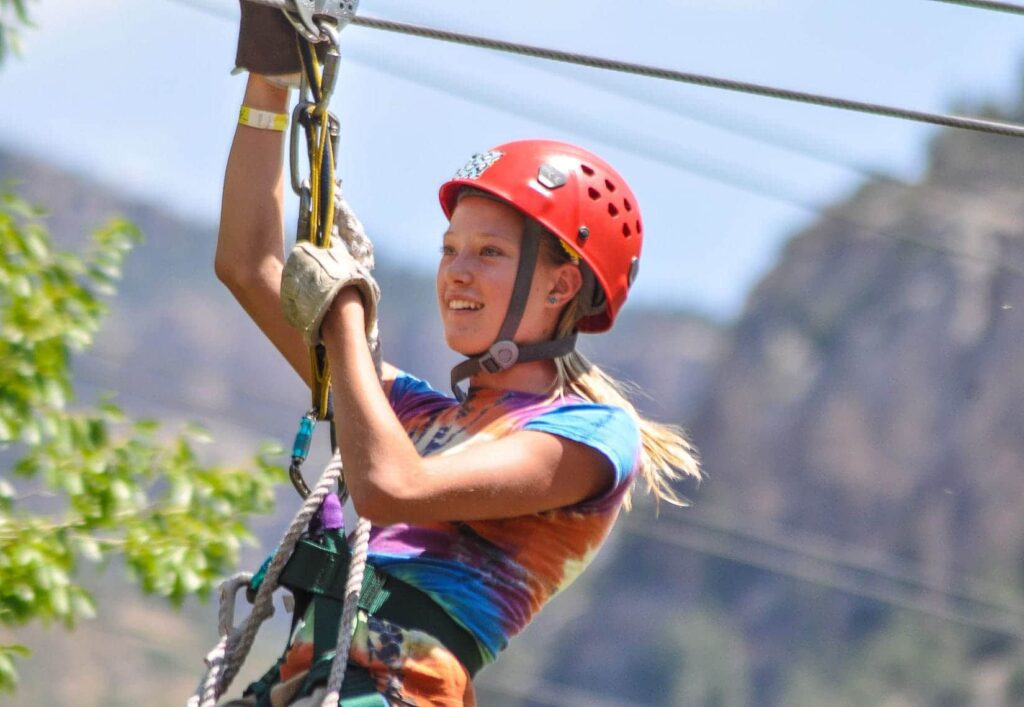 If you love adventures then you should try a zipline adventure here. It opened in June and guaranteed you an amazing thrilling experience. So, first of all, you have to reserve your spot online. After the check-in, instructors will teach you everything that you should know about ziplines as well as safety.
While you are on a zipline adventure, you'll be flying through the trees, between towers and platforms as well as crossing a 120-foot sky bridge, finishing up with a grand finale zip of 750 feet.
Location: 1152 Guerins Bridge Road Awendaw, SC 29429
Contact: (843)928-3947
Website: https://www.charlestonziplineadventures.com/
13. Take an Amazing Experience Of Skydiving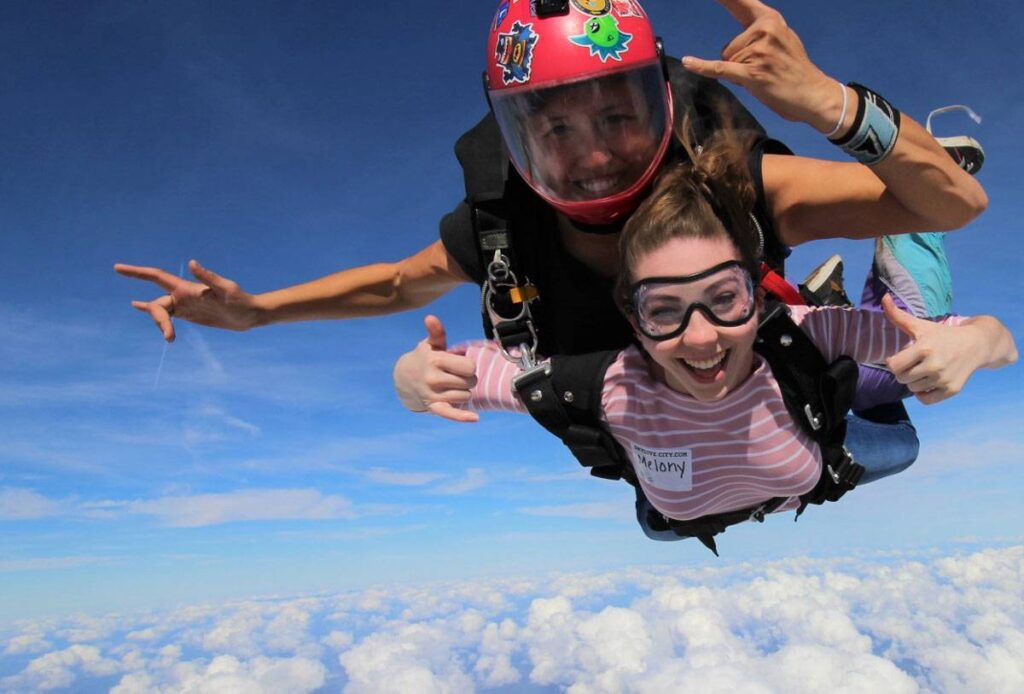 If you are interested to do skydiving, then here you can fulfill your dream here of skydiving. There are many friendliest places to do skydive in Mount Pleasant. Here you get full training on how to jump, how to manage your weight, and other related things that are relevant for skydiving.
Location: 5501 East Airport Road ,Mount Pleasant, MI 48858
Contact: 989-773-8858

14. Thrilling Experience Of Charleston National Golf Club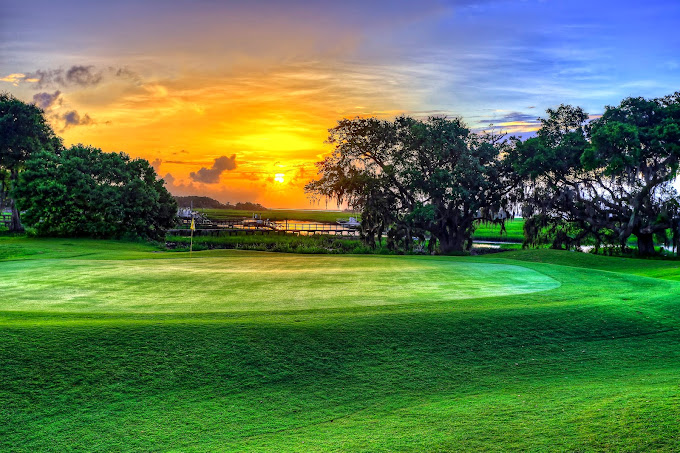 Being a Rees Jones-designed championship golf course, Charleston National is the best non-resort golf course in the Charleston area rated by Gold Digest. They offer exceptional values that improve your golfing experience. Apart from your outstanding golf course, here you can enjoy a full-size state-of-the-art practice facility and driving range with dedicated staff that will assist you.
Location: 1360 National Dr, Mt Pleasant, SC 29466, United States
Contact: +1 843-884-4653
Website: https://www.charlestonnationalgolf.com/
15. Watch Movies At Moonlite Theaters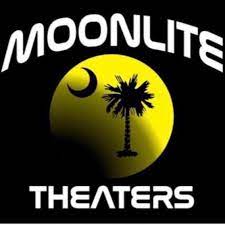 If you are fond of watching movies then you should Moonlite Drive-in Theatre in Mount Pleasant gives you a different experience of seeing movies an outdoor one with a great wide view. Their aim is to celebrate and share great films. Here you can view unlimited movies, whether it is classic, romantic, cult, etc. You book your ticket online through the website and can enjoy the movies with your friend.
Location: Mt Pleasant, SC 29464, United States
16. Can Do Horse Riding At the Horse Riding Centre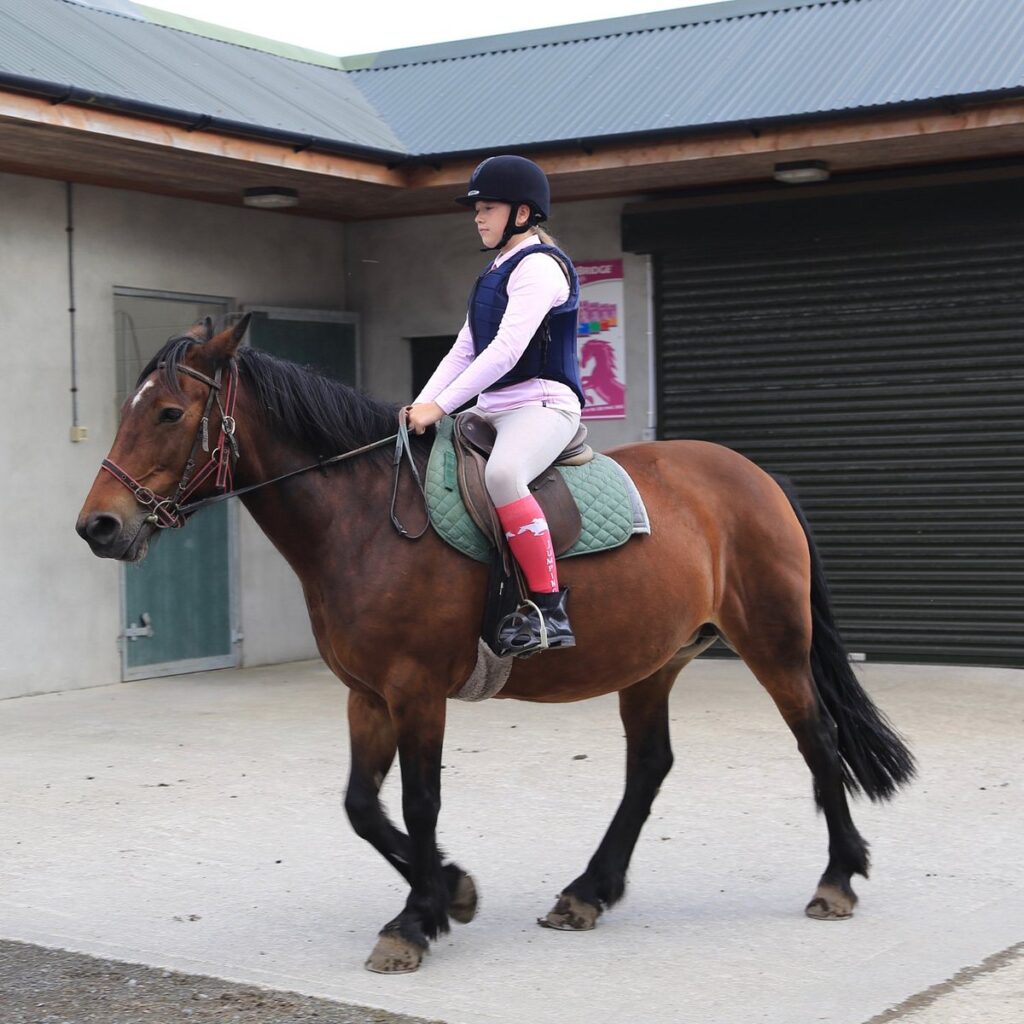 If you love horse riding, then you learn horse riding at Mount Pleasant Equestrian Centre. Located in the heart of the county down, It is a highly recommended horse riding school as well as a tracking center. Here you will get a memorable and fun introduction to horse riding by the experienced instructors who offer both private as well as group lessons.
Location: 15 Bannonstown Road, Castlewellan, County Down, BT31 9BG
Contact: 028 4377 8651
Website: https://www.mountpleasantequestrian.co.uk/
17. Try This The Epic Game Show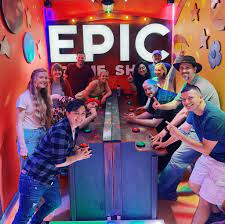 Have you ever felt while watching a game that you wished to be a part of that? Don't worry because The Epic Game Show gives you an opportunity to compete against your friends and family in the Epic game show challenge same as on TV. Here, you can do full enjoyment by participating in a game and can have a long hour amazing experience.
Location: 966 Houston Northcutt Blvd,Mount Pleasant SC 29464
Contact: (843) 609-5677
Website: https://www.charlestongameshow.com/
18. Visit Art Place Studio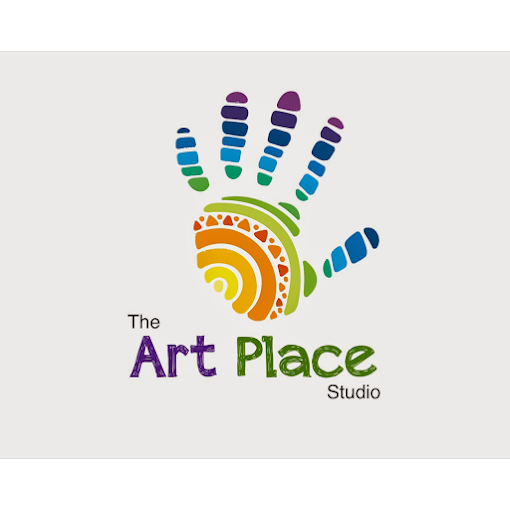 Art Place Studio provides pottery, clay building, pottery painting, fuss glass, and so on. Here, you will also get art kits, kid's kits, adults, etc. This place is more suitable for those who love to create things. Here, you have no need to do the reservation before coming. This place is kid friendly and you will definitely have a wonderful time and an amazing experience.
Location: 1317 Long Grove Dr suite d, Mt Pleasant, SC 29464
Contact: (843) 352-7323
Website: https://www.theartplacestudio.com/
19. Have Enjoyment At Ocean Sailing Academy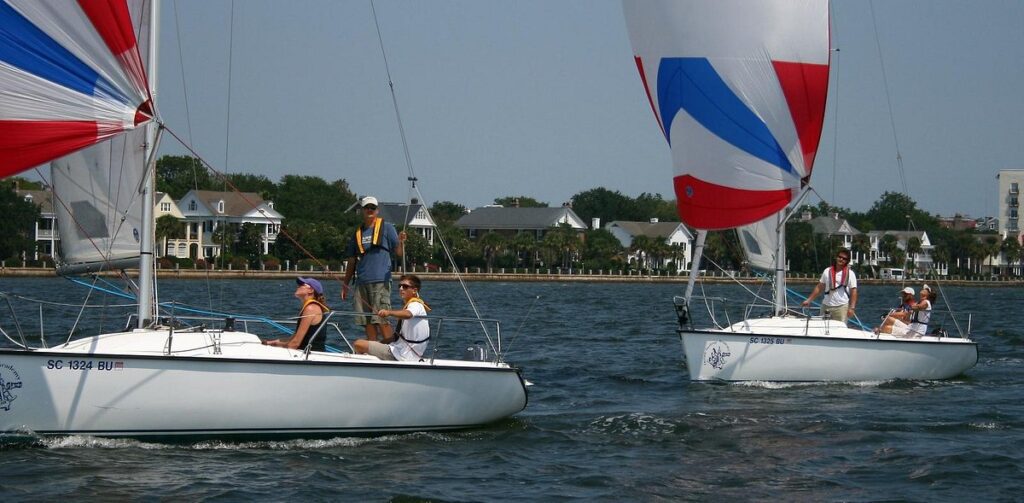 Taking a ride on a sailboat charter is one of the fun things to do in Mount Pleasant. Here you can have a private sailboat charter for 2 to 6 people for half-day as well as a full day. The yachts range from 26 to 47 feet. You can actively participate in sail handling and steering or you can just relax and let the captain handle the duties.
Location: 33 Lockwood Dr, Charleston, SC 29401
Contact: (843) 971-0700
Website: https://saferboater.org/
20.Enjoy At Westbrook Brewing Company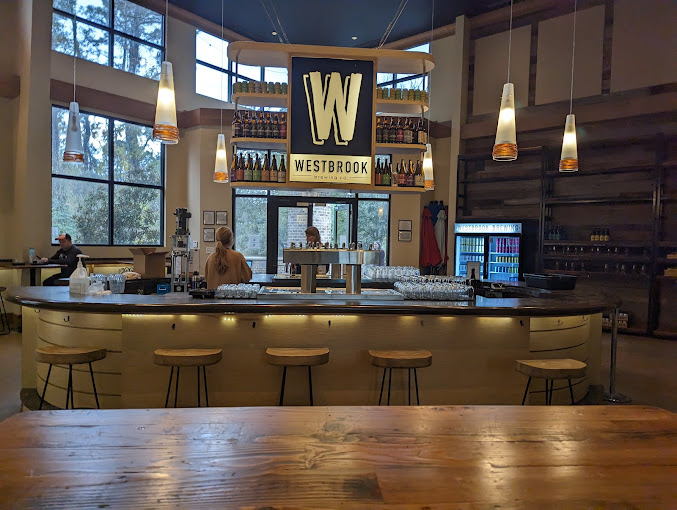 Westbrook Brewing Company is the best place to hang out with your friend. Here, craft breweries provide frequent tours as well as a tasting room with rotating beers on tap. Guest will get 22 rotating beers on tap as well as bottles. Air-conditioned indoor taprooms as well as outside beer gardens are also available here.
Location: 510 Ridge Rd, Mt Pleasant, SC 29464
Contact: (843) 654-9114
Website: https://westbrookbrewing.com/