Top 20
Fun Things to Do in Indiana
With a vast economy and professional sports teams, Indiana is well-known for its major sporting events. As a result, The state is home to a number of fascinating activities including sporting events, outdoor activities, museums, and cultural sites providing its visitors and folks with a fantastic opportunity to spend their vacation by engaging themselves in a variety of fun activities.
Because of its sophistication, and natural & lush green surroundings, The vibrant metropolis and lovely little towns of Indiana attract lots of travelers making them worthwhile to see.
The state has the biggest children's museum in the world placing it among one of the top vacation spots and top tourist destinations for families with kids.
Here is a list of the top 20 fun things to do in Indiana; it doesn't matter if you are traveling alone, with friends, or with kids the state has something or the other for everyone.
We have also compiled fun things and activities of other states of the USA which you can explore by clicking below:
20 Fun Things to Do in New York
20 Fun Things to Do in Florida
Fun Things to Do in North Carolina
1. Skiing at Perfect North Slopes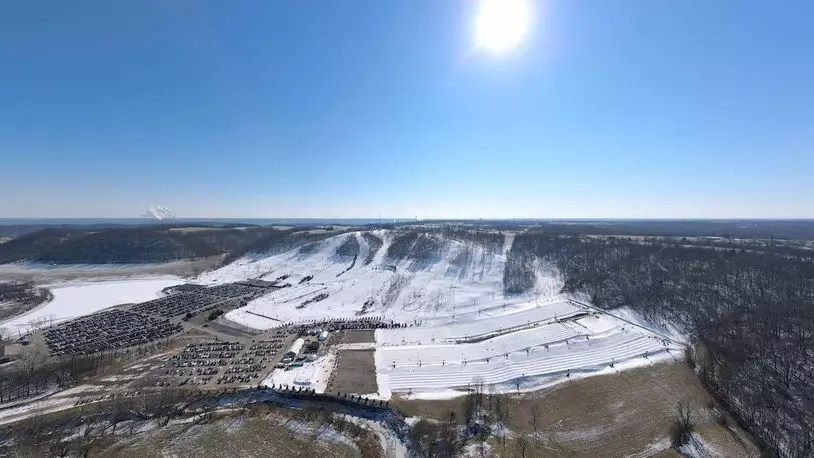 If you want to experience skiing in Indiana, the best place is Perfect North Slopes which covers a wide variety of slopes. Here you can find lanes for both beginners and experts. You can find all the essentials for the skiers such as rope tows, chairlifts, magic carpets, and other essentials.
Apart from skiing, you can also enjoy tubing, sledding, and snowboarding; if you want to learn these things, you can also learn. With courage and a couple of poles, you can just experience skiing at Perfect Place Lane in Indiana.
If you're looking for the best places to visit and fun things to do, Indiana is the best place to visit which is hard to beat.
Address: 19074 Perfect Pl Ln, Lawrenceburg, IN 47025, United States
2. Have fun at Summer Concerts – A Cost-Free Affair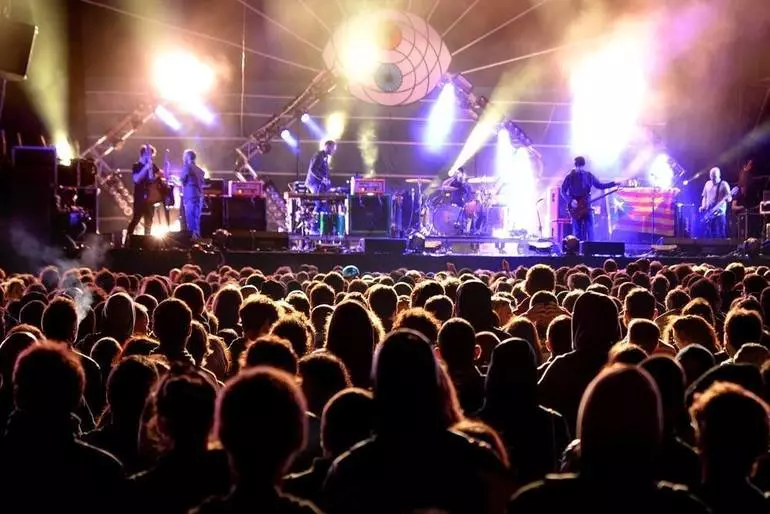 One of the top fun things to do in Indiana for families, individuals, and visitors is to entertain themselves at Summer Concerts. These Concerts have become very popular fun things among the locals as well as visitors to do in Indiana. You can enjoy your day attending free pop, light classical, movie songs, Jazz concerts, and patriotic songs every summer; which is sponsored by The Philharmonic Orchestra of Indianapolis and Indy Parks. Don't forget to carry a blanket or a lawn chair to sit on the green grass and enjoy the music. Besides music, you can also enjoy a good variety of food while having an amazing experience.
Location: Fishers, Civic Square in Carmel.
Best Time to Visit: March through September
Hours of Visit: From 7 PM to 11 PM
3. Hiking through Knobstone Trail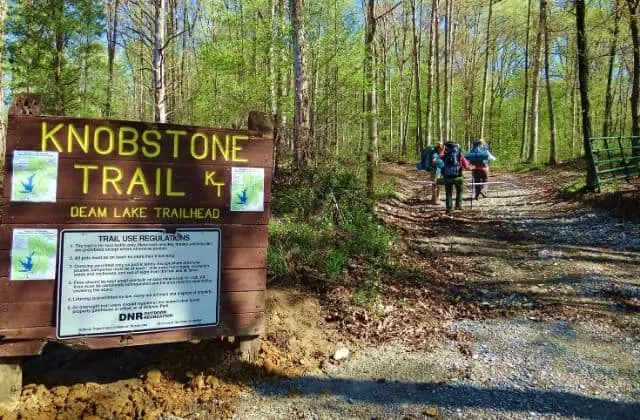 If you are looking for fun things to do in Indiana, head to the Knobstone Trail. Despite being popular in the state, this hiking trail doesn't attract lots of visitors. It contains around 58 miles of difficult terrain and its elevation varies around 20,000 feet from one side end to the other side end. Most of the part is still unmarked and unmapped.
The best thing about the trail is that it provides its visitors with amazing views throughout the trail. It is a long trail even if you start early in the morning, you can't get to the top of the hill before sunset. If you camp there at night you will witness an amazing view of the stars. So for an amazing journey, try the Knobstone trail.
Address: 4507 Wilson Switch Rd, Borden, IN 47106, United States
4. Jump around at Skyzone Trampoline Park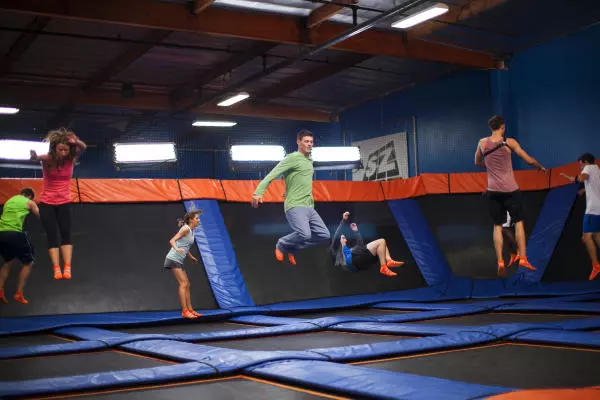 Skyzone Trampoline Park which is full of all sorts of fun always strives to offer its visitors of all ages an amazing experience, especially during rainy days. There are a number of fun activities offered by Skyzone such as jumping in the foam pit, Ultimate Dodgeball, Skyhoops, and even Skyjousting.
Want to spend your energy, then join the freestyle jump area where you can jump as much as possible. You all can enjoy all sorts of activities doesn't matter whether you are with family or friends. The Skyzone is the right place to drain your sweat on an off day.
Address: 8356 Masters Rd Indianapolis, IN 46250
Phone: (317) 520-5030
Website: www.skyzone.com
5. Cycling Tour Around Indiana Lakes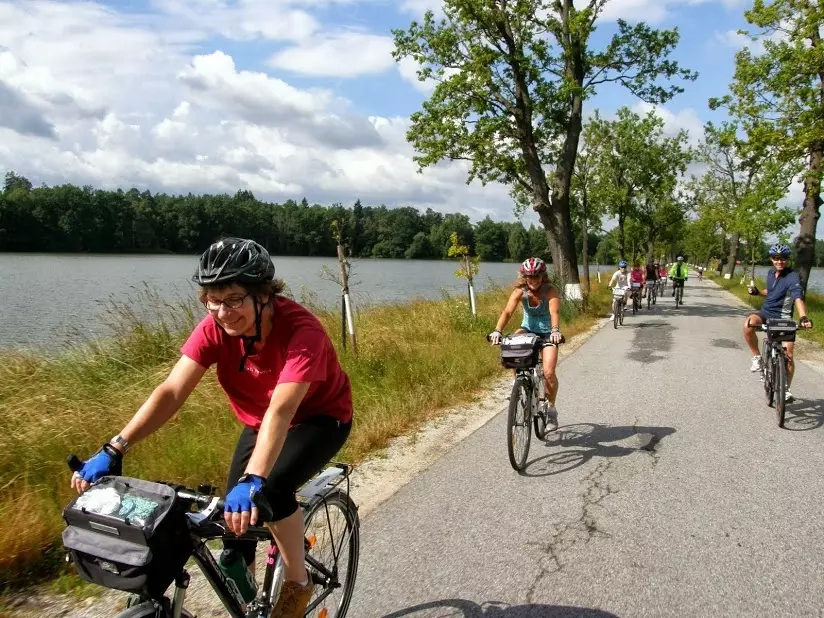 A Bicycle Tour is one of the great ways to discover the beautiful countryside and magnificent lakes of Indiana. It is one of the best and most fun things to do in Indiana as you get the opportunity to explore the peaceful and natural atmosphere of Indiana.
With a view to exploring the Indiana historical statues, theaters, museums, professional sports stadiums, and many more, this cycle tour has become popular among tourists and locals alike. There are many optional routes for this bicycle tour which allow you to come across a number of beautiful lakes such as Winona Lake, Webster Lake, and Lake Wawasee.
Location: 110 Miles from Indianapolis
Best Time to Visit: March through December
6. Lace on the roller skates
Fun Factory formerly known as Wheels of Wonder is known as a fan-favorite place where one can enjoy a night on the skates with his friends burning energy at one of its several themed nights. If you want your kids to create some memorable nights for the rest of life, let them go on the rink with their skate gang.
Besides providing skating sessions to all ages, anyone can enjoy some of the arcade games, there are pizza nights( especially on Sundays and Wednesdays), and training lessons for skating.
Address: 175 Southern Plaza Dr, Indianapolis, IN 46227, United States
Phone: +1 317-788-4271
7. Stroll along the Central Canal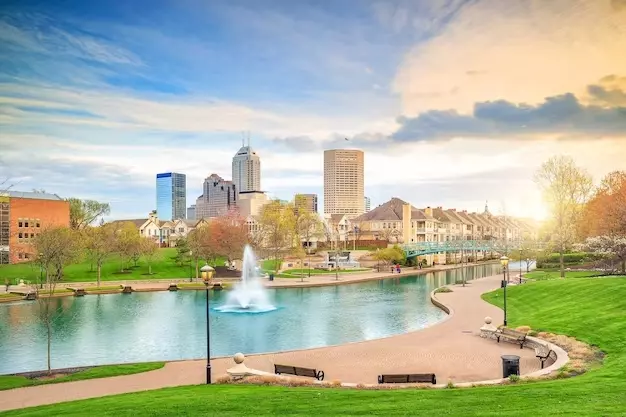 While tracking through The Central Canal, you will witness a number of spectacular, striking views and it is also the best place for walking, jogging, or bike riding. The Central Canal has been proving more than just a pretty water body as people are coming here to enjoy bird watching, and tree watching as well as boats sailing through the canal, to glance at a new perspective of the canal, one can board a cruise.
The canal offers a mesmerizing view of the downtown Indianapolis Skyline, just go there and feel the romantic atmosphere after the sunset. All sorts of shops and restaurants just off the main road just provide a distinct and pleasant atmosphere making it a non-negotiable destination for a late afternoon walk.
Address: Indianapolis, IN 46204, United States
Phone: +1 317-237-2222
8. Go sky-high in a hot air balloon ride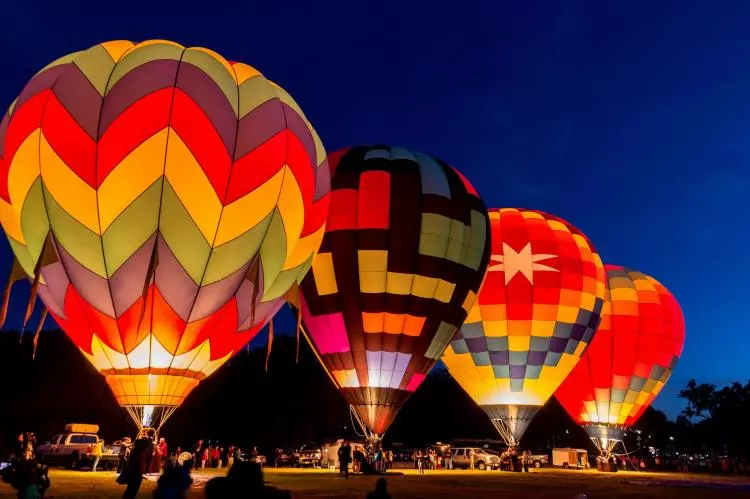 A hot air balloon ride provides a perfect combination of thrills and relaxation. This ride is nothing but an experience of a lifetime wherein you find a unique adventure in your life. The experience you get during the hot air balloon ride will make you believe that there is nothing more fun things to do in Indiana than soaring in a beautiful hot air balloon.
In Indiana, while soaring up in the city skyline, you can witness the whole view from Monument Circle, Eagle Creek Park to the urban landscape morph into rolling fields and forests with a new perspective. You can take the ride with your family, friend, sweetheart, spouse, and employees and make them experience one of the best moments of their life.
Address: 11807 Allisonville Rd Ste 209 Fishers, IN 46038
Phone number: (317) 863-0318
9. Swing through the treetops on zip lines at Go Ape!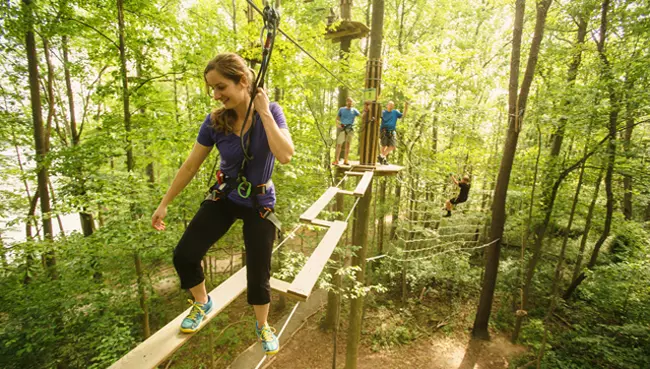 Go Ape at Eagle Creek Park is famous for providing an unmatched outdoor adventure experience to its visitors. One gets the opportunity to tackle sorts of obstacles, watch the trees from a new perspective, and fly about on different zip lines from pretty heights and it can be said that this park is the best way to test your limits.
From the treetops, the Lums Pond State Park can be experienced with a new perspective. At Go Ape Zipline & Adventure Park, Visitors get the opportunity to enjoy the outdoor adventure by climbing and zipping through the forest canopy.
Besides being a favorite destination for nature-loving visitors, the park also provides its visitors with many opportunities for having fun such as hiking, fishing, and boating.
Address: 5855 Delong Rd, Indianapolis, IN 46254, United States
Phone: +1 800-971-8271
10. Run around town with a scavenger hunt game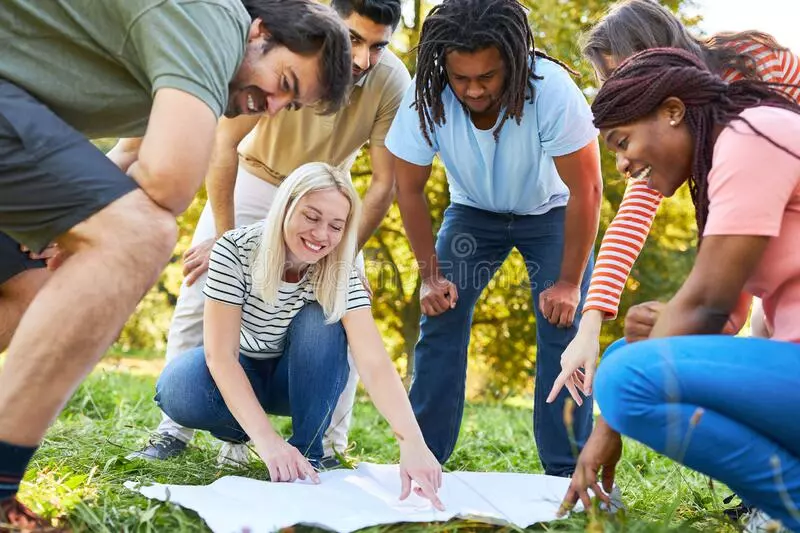 A scavenger hunt game gives the opportunity to its player to explore the city and its many hidden gems which are often overlooked by other visitors. Through this game, you can burn your energy while looking for clues and solving riddles throughout the city and also get the chance to test your problem-solving skills by playing a game.
It is one of the best fun things to do in Indiana which involves a number of fun activities such as solving riddles and clues, fun competitions, snap opportunities, and local trivia games.
11. Take A Indiana Helicopter Tour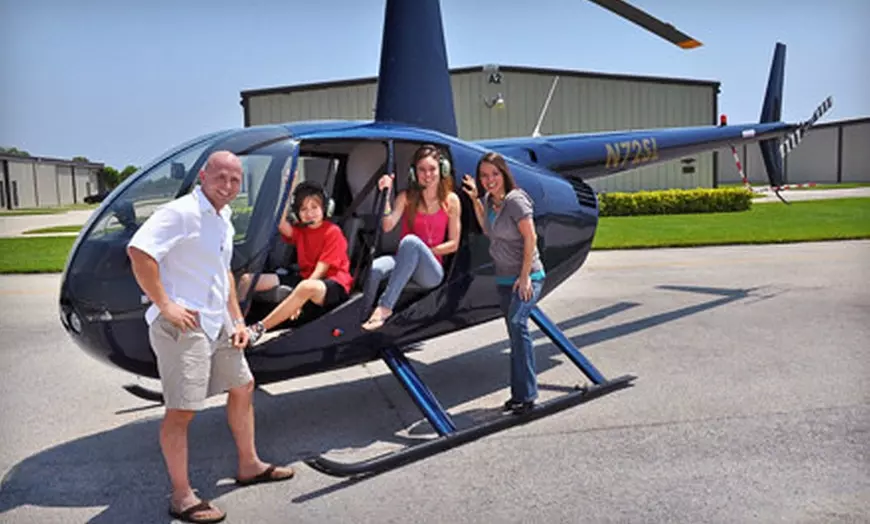 Indiana, one of the states of the US, is home to a number of spectacular scenery and epic cities, many of which are well explored from the above. The best way to watch any place from above in wonder and awe is the helicopter tour which will provide its visitor with a mesmerizing bird's-eye perspective of the area offering a stunning and thrilling experience.
With the help of the helicopter tour, Visitors can explore the vast area of the region. Watching the sunrise and sunset in Indiana-hub of scenic beauty- from a helicopter is one of the unforgettable things a tourist can experience through the helicopter tour.
Address: 9913 Willow View Road, Fishers, IN 46038, United States
12. Cool off at one of the area's many waterparks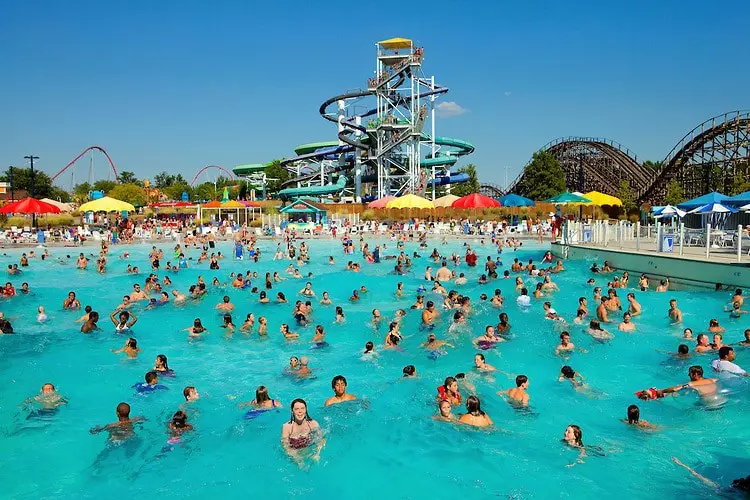 In summer, when the sun is scorching, people are not able to find any relief from the hot days there is only one option available to beat the heat which is to grab the sunscreen and head to the water parks. In Indiana, there is no dearth of places for you and your family to beat the heat. One of the best places in this category is Freedom Springs Water Park in Greenwood which comprises a slow river, water slides, and a play zone for the kids. This is a must-do activity for the whole family in summer.
The Big Splash Adventure Water Park & Hotel provides indoor facilities which can be enjoyed even on a rainy day. Besides it also features a water playground, slides, and a hurdle course. It is quickly becoming a central Indiana favorite for aquatic destinations.
13. Get competitive with an ax-throwing outing!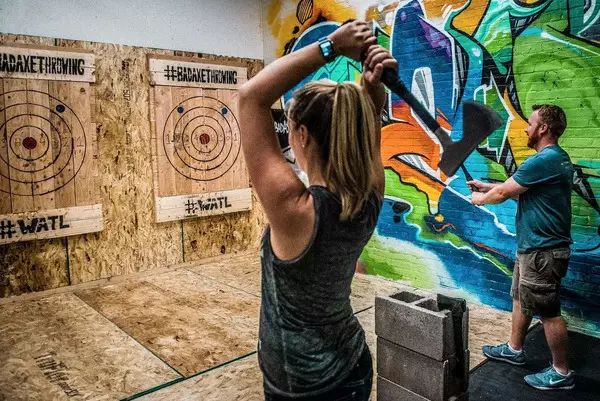 For fun things to do in Indiana, head for an outing of ax-throwing. It's time to unleash your inner woodcutter and engage yourself in a thrilling activity Ax throwing, one of the famous activities among the locals of Indianapolis.
At Bad Axe Throwing Indy, anyone is free to learn in a safe and friendly environment how to throw sharp hatchets at wooden targets. It can be a good way if you want to have fun and pass the time as well as a good interaction with locals and other tourists.
This fun activity involves a bullseye target before you and you have to hit the target by throwing an ax at it. There are lots of thrills and excitement during the whole activity.
Address: 235 S Meridian St #211, Indianapolis, IN 46225, United States
Phone: +1 844-818-0999
14. Saddle up at the Natural Valley Ranch!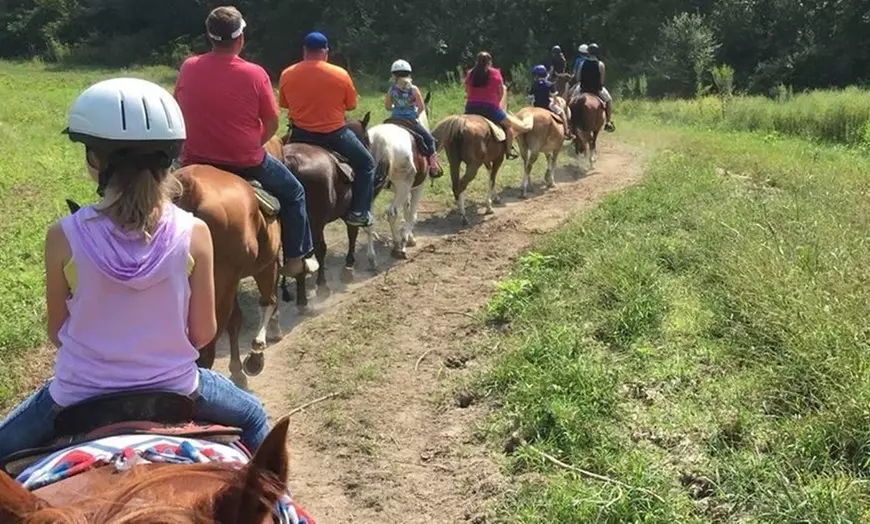 The Beautiful Natural Valley Ranch located in scenic Hendricks County little far from Indianapolis offers distinct horseback riding trails and a campground providing a perfect peaceful space in the natural environment far away from the commotion of city life. There are very few places like this in the region where you get the opportunity to see the wildlife species up close.
Besides these, This place also offers summertime fun by providing guided rides through the woods, teaching for the first-timer, and offering places for birthday parties.
Address: 6310 County Rd 350 N, Brownsburg, IN 46112, United States
Phone: +1 317-509-3577
15. Go Fishing at Brown County State Park
Brown County State Park located in Indiana is home to a number of fun activities such as fishing, horseback riding, hiking trails, a family-friendly Nature Center, and outlook towers. This outdoor location is heaven for kids as they can entertain themselves by playing many activities such as running around, bird watching, exploring nature and to mention a few.
One of the reasons why Kids enjoy this place is the nearby location, Abe Martin Lodge, as it features an indoor water park with many water slides, zero-entry pools, and fountains. Indiana is home to a number of beautiful state parks.
Address: 1801 IN-46, Nashville, IN 47448, United States
Phone: +1 812-988-6406
Website: www.browncountysp.com
16. Play laser tag (and bowl a round) at Royal Pin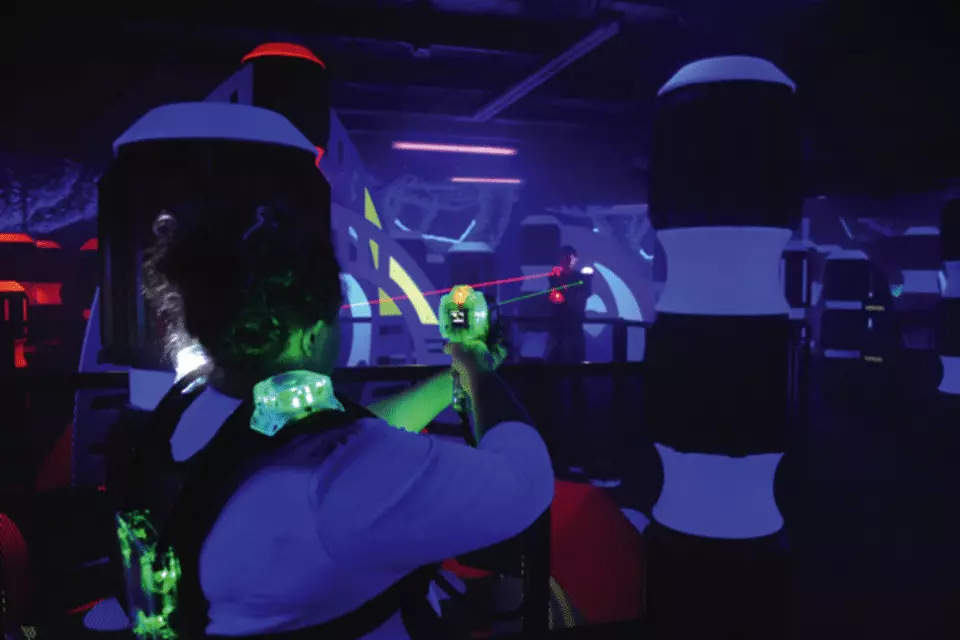 Royal Pin, one of the classic bowling alleys with a twist, provides several ten-pin lanes along with its amazing Pirate's Quest Laser Tag which involves many levels, a black-lit, mixture of lasers and obstacles.
Besides having three locations throughout the city, Royal Pin is also available for birthday parties, and bookable corporate events. Due to its existence in different cities, you can spend a couple of hours having fun playing Laser Tag where you live.
Address: 5261 Elmwood Ave, Indianapolis, IN 46203, United States
Phone: +1 317-787-3448
17. Feel the shivers on an Indiana ghost walk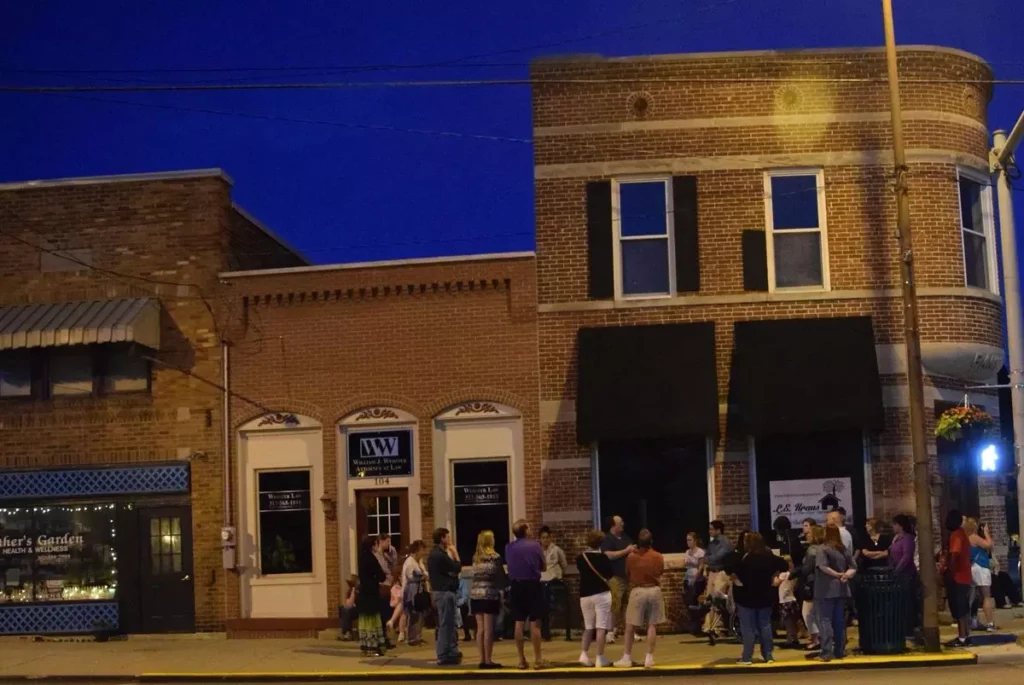 Indiana ghost walk is very popular among the locals, mainly those who want to experience some paranormal and thrilling story. While engaging in one of the city's ghost walks, you get a chance to feel and explore the darker side of Indianapolis's history in a personal manner.
There are a number of ghost walk tours organized throughout the week where one can experience the haunted past of the city at your own pace. Popular haunts involve such as Central State Hospital, the Indianapolis Athletic Club, and Allison Mansion.
18. Time to learn a new craft at GRT Glass Design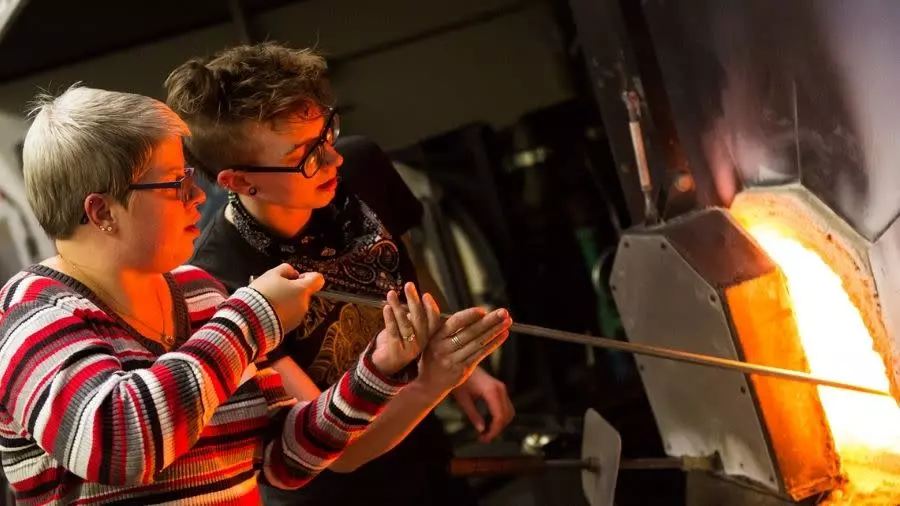 Established in 1987, GRT Glass Design is considered one of the artistic heavens where they create remarkable, hand-blown glass art that is both practical and mind-blowing. The award-winning studio creates and produces both customary and current glass works. Due to their unique design, their art is famous around the world.
Besides being a gallery and workshop, GRT Glass Design also provides classes in glass design which are held 2 Saturdays of every month, with the intention of teaching how to create great art from the glass while enjoying lots of fun in the meantime.
.Address: 6400 S Brookville Rd, Indianapolis, IN 46219, United States
Phone: +1 317-353-6369
Website: www.grtglassdesign.com
19. Get buzzed at some Indianapolis breweries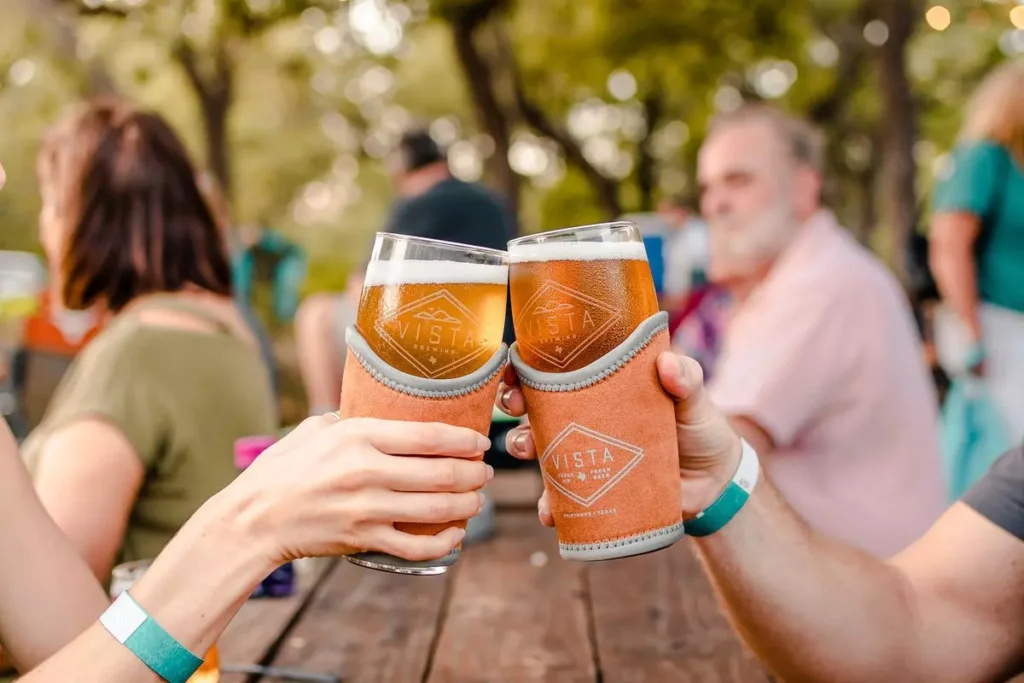 For adults, there are many fun things to do in Indiana, one of them is to explore the different varieties of craft beer being created all over Indianapolis. There are many breweries throughout the city where you can head to taste the wide varieties of beer.
No matter what you want to taste like a dark and malty porter, a light and crisp lager, or something in between, it will be available in one of the breweries that is waiting to satisfy your thirst.
There are many options in the city if you are certain to taste the beer as Sun King Brewing Co is one of the biggest breweries around, The Chilly Water Brewing Company's famous brews are Last Pilsner and Hop Wonder IPA.
20. Go bowling and have fun!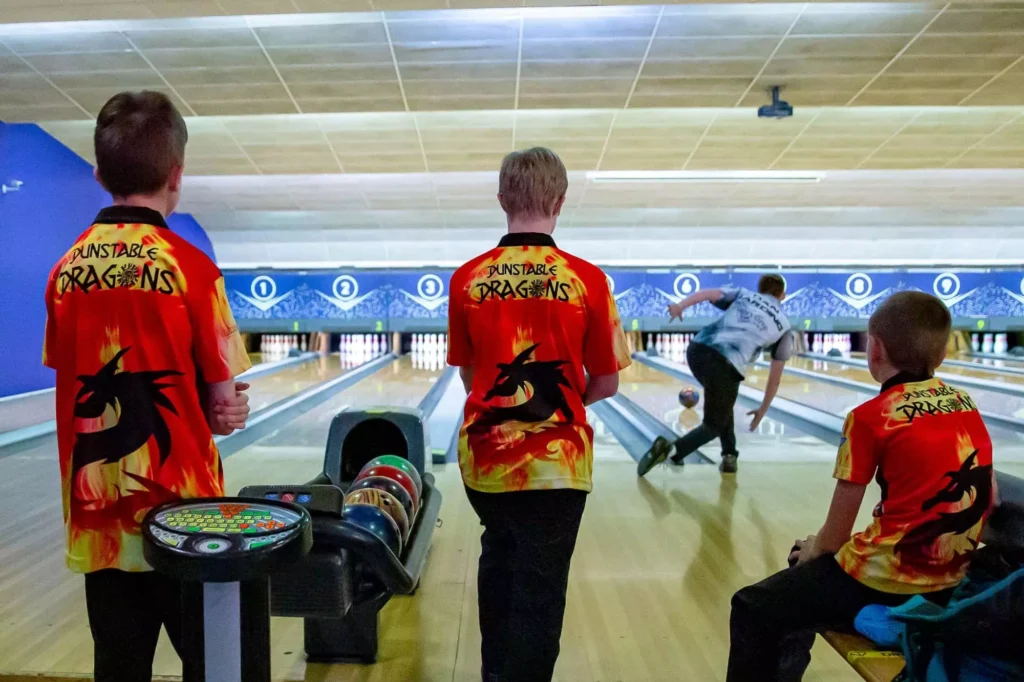 If you are not able to find any fun things to do in Indiana, there is always one thing that is bowling which is one of the perfect indoor activities that can be entertained even on a rainy day or it can be a great pastime when you want to hang out with your friends.
There are a number of options spreading across different locations in the city such as arcade games, and retro tunes to mention a few, here you can have fun in endless manners at this great American pastime.
With eight old-school lanes of duckpin bowling and a sizable eatery. Action Duckpin Bowl in Fountain Square can be a great option if you are in doubt about where to start.