Top 20
Fun Things To Do In Mount Rainier
Mount Rainier National Park is one of the most magnificent tourist destinations with a number of spectacular things to provide including stunning glaciers, waterfalls, lakes, and alpine meadows with wildflowers. With the help of these stunning beauties, Mount Rainier is able to attract millions of people every year.
In addition, The park also offers highly recommended other activities to its visitors which involve Mountain climbing, hiking, and scenic drives. While driving through the park, you happen to come across captivating vistas of landscape, a variety of hiking trails, and other locations that are available for tourists from late May to early October. The summer and early autumn are the ideal time to explore the whole park as during this time the road and trails of the park are open to everyone.
Keep reading in order to find out all the top fun things to do in Mount Rainier which is essential to plan a trip to Mount Rainier.
Check out the links below to learn more about fun things and activities of other states in USA
Fun Things To Do In Mount Airy
Fun Things To Do In Mount Dora
Fun Things To Do In Mount Laurel
Fun Things To Do In Mount Vernon
1. Spend Some Time In Paradise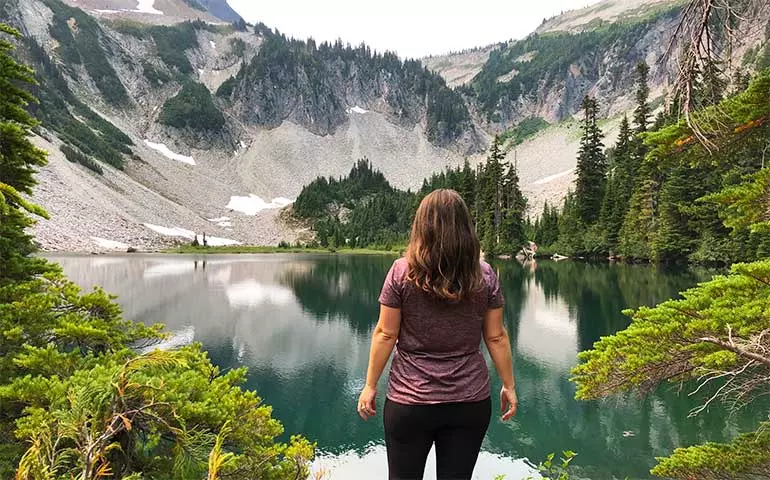 Paradise, living up to its name, is one of the wonderful places in Mount Rainier and home to lots of stunning locales. The slopes of the Paradise are covered with wildflowers in the summer. The magnificent views of the place and its waterfalls flowing from the snow melt are enough to attract anyone, especially in summer.
In Mount Rainier National Park, the Skyline Trail is considered to be one of the best hikes leading to Panorama Point for the unprecedented experience.
There are several hiking routes that lead to Mount Rainer. The Nisqually Vista Trail (1.2 miles) and the Alta Vista Trail (1.7 miles) are referred to as shorter and straightforward trails going up to lovely mountain views.
2. Explore the White River Area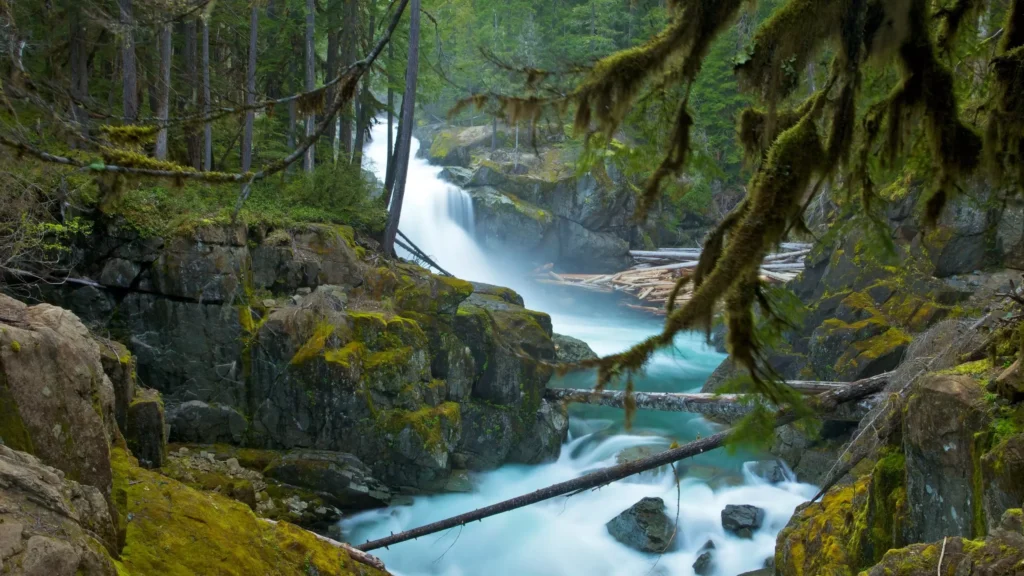 The White River area of Mount Rainier is not a fully explored tourist destination and attraction. Most of the visitors fly over the White River on the way to the well-known Sunrise area of Mount Rainier. This is a wonderful, peaceful, and serene area to visit.
The Glacier Basin Trail and the Emmons Moraine Trail are two extremely great hikes that offer a distinctive view of the mountain. To watch and observe the stars, the climbers make their way up to the mountain at night.
3. Catch wildflowers at peak bloom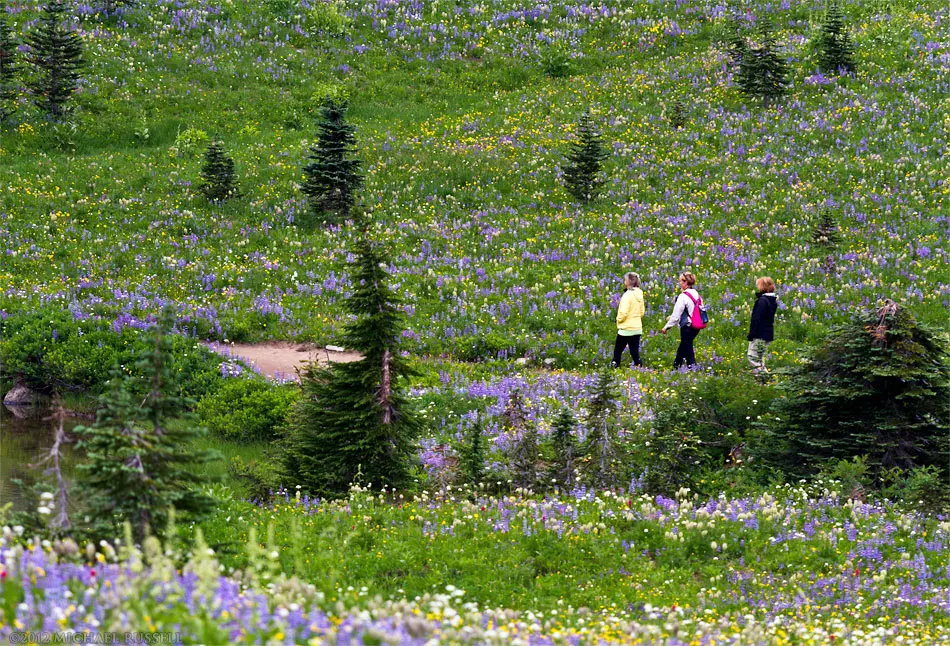 If you are looking for some fun things to do in Mount Rainier, head to Mt. Rainier National Park to observe wildflowers during their peak bloom. July and August are the best time to visit the place as it is the time when the flowers are in full swing and most vibrant.
The wide range of wildflowers in the national park adds beauty and attraction to it in a great way. Travelers prefer to go to Paradise to view the wildflowers as it is the perfect location of Mount Rainier to glance at the beauty of wildflowers. The Skyline Trail and the Alta Vista Trail are considered to be the best hikes to explore the wildflowers.
4. See Sunbeam Falls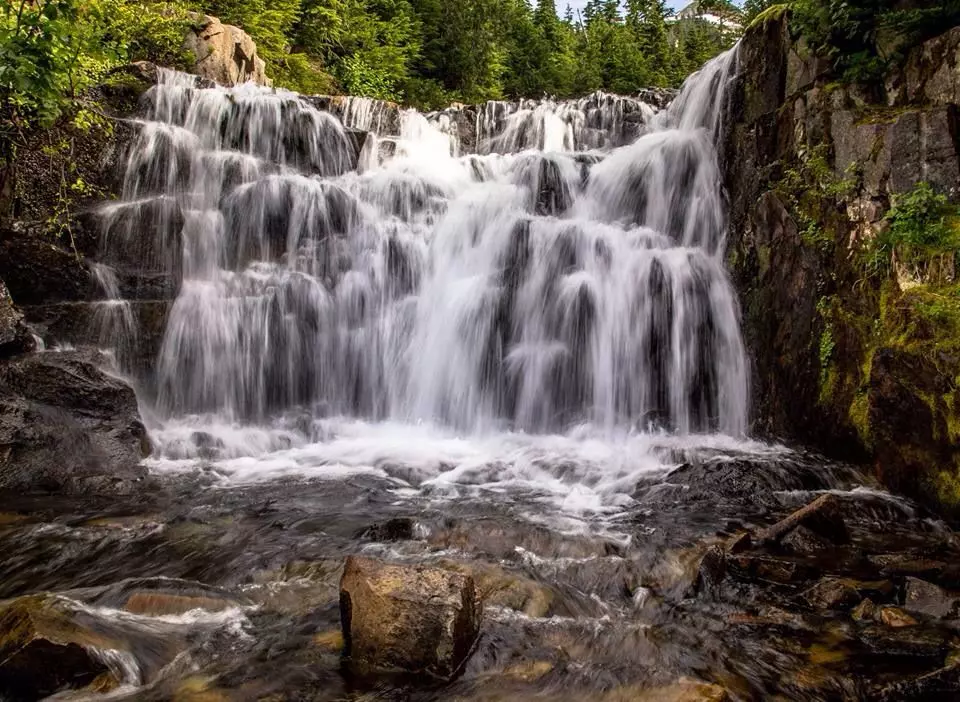 In Mount Rainier, Sunbeam Falls, which is not far from Stevens Canyon Road and close to Reflection Lakes, is one of the most popular attractions among visitors. I recommend that everyone visiting Mount Rainier must see these remarkable and reachable falls.
To reach there, drive towards the park's east side from the Reflection Lake's parking lot until you reach the Lake Louise Pullouts. On reaching there, you can view the fall immediately.
5. Stargazing at Mount Rainier National Park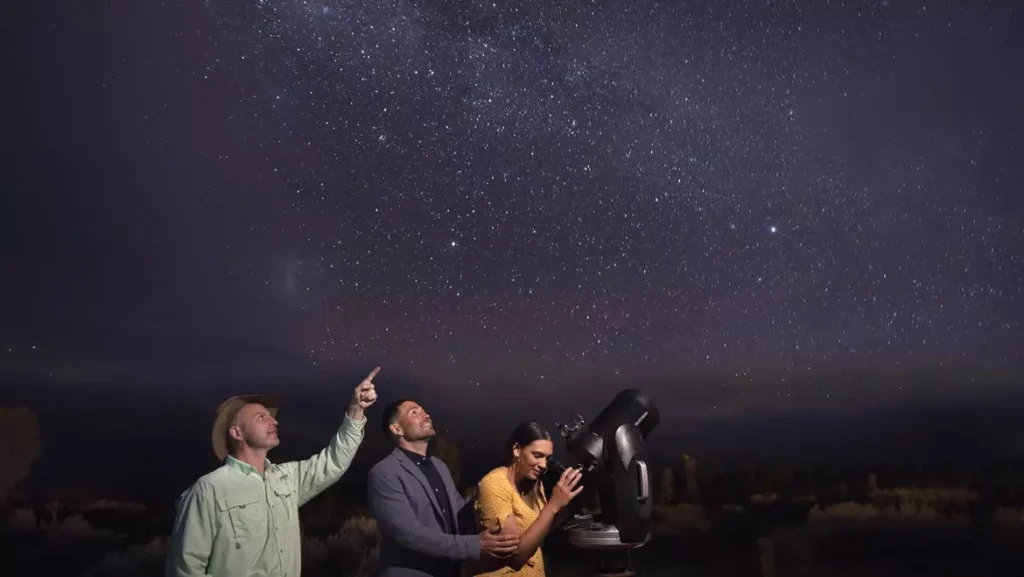 Mount Rainier National Park is one of the favorite places for night sky enthusiasts and photographers and they prefer this location to take some astrophotography pictures.
In addition, the mountain's foreground is the perfect location to capture some very astonishing and enchanting pictures.
In the summertime, when Both Mount Rainier and the Milkyway are in a perfect position making the volcano appear to be erupting with cosmic beauty, astrophotographers must visit the Sunrise region to capture this stunning view of the mountain.
At night, you get the opportunity to capture the falling amazing green and blue meteors over Mount Rainier. To capture these stunning views, you should go to Mount Rainier during the annual Perseid Meteor shower.
6. Camping at Mount Rainier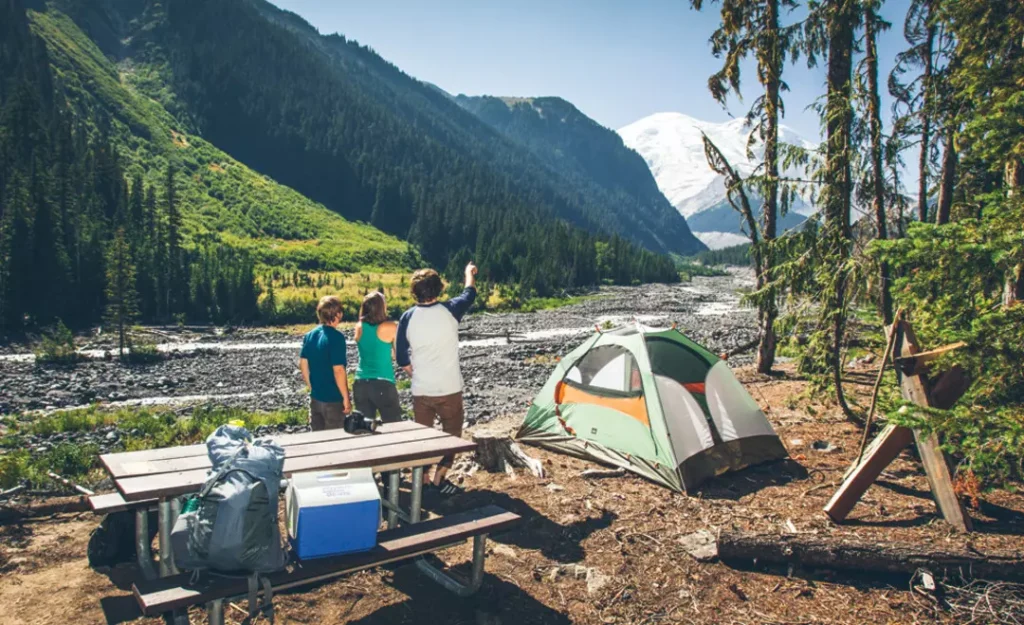 Camping is one of the fun things to do in Mount Rainier which visitors prefer to the Mount Rainier National Park. During camping, you get the opportunity to absorb yourself in nature. Mount Rainier is home to around 459 unique campsites along with four front country campgrounds.
There are several campgrounds that have RV spaces including Cougar Rock (Paradise), Ohanapecosh, and White River (Sunrise). To camp at Cougar Rock and Ohanapecosh, Reservations are required but at White River and Mowich Lake first come, first served policy is applied. Cougar Rock and Ohanapecosh are spacious campgrounds for RVs.
7. Visit Tipsoo Lake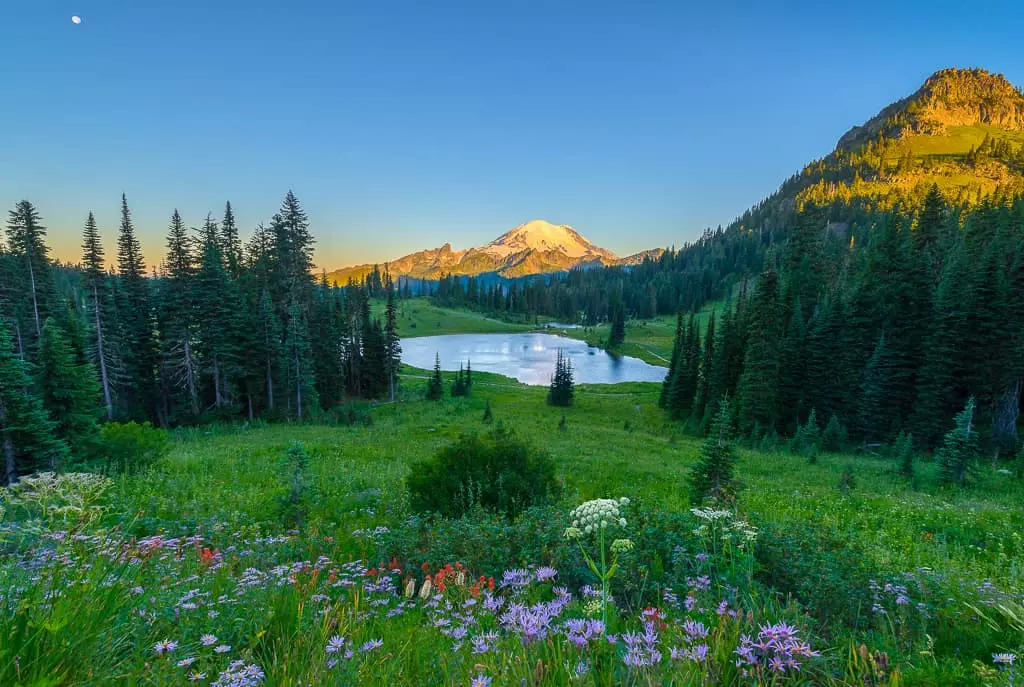 Mount Rainier's nicest views can be viewed from the road that goes above Tipsoo Lake. During the trip to Mount Rainier if you have some spare time then I would recommend you visit Tipsoo Lake. If you are traveling from paradise to sunrise or vice versa, Tipsoo Lake is a short diversion from the road.
Tipsoo Lake is very popular among herpetologists as it is an excellent location to see reptiles and amphibians such as frogs and tadpoles in Mount Rainier. As there is a lack of restaurants in the Park so among the visitors Tipsoo Lake is a fantastic lunch location and a great picnic place.
8. Stroll through the Grove of the Patriarchs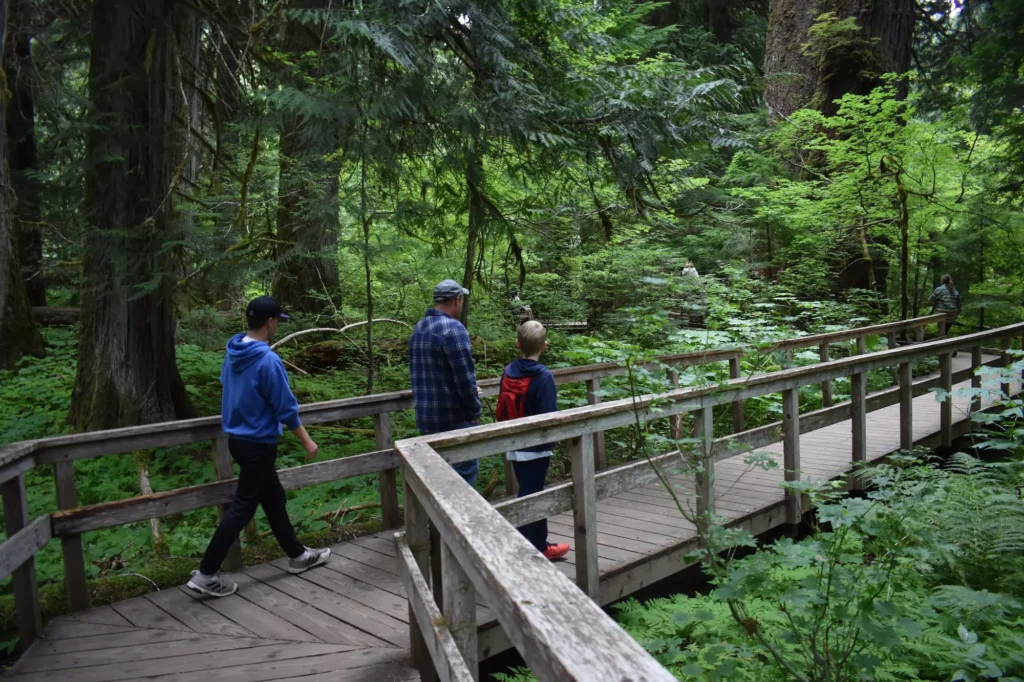 If you are looking for a simple, family-friendly fun activity in Mount Rainier, head to the forest of the patriarchs in Mount Rainier. People of all ages can enjoy lots of activities on Mount Rainier as it is home to a 1.5 miles long, great, entertaining boardwalk with a little height. Visitors can enjoy strolling and walking on this boardwalk watching the giant trees.
This magnificent grove is home to a number of trees such as enormous Douglas-fir, silver fir, hemlock, and Western red cedar trees, some of which are more than a hundred years old.
9. Admire Christine Falls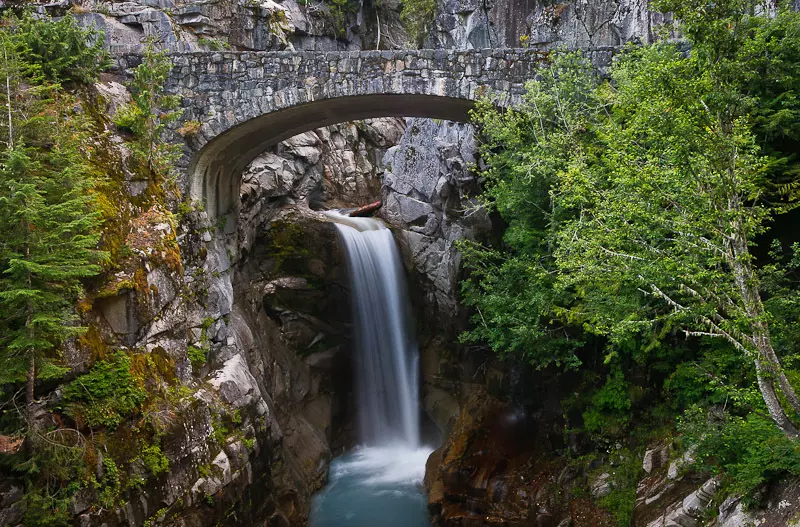 Christine Falls is very popular among Waterfall enthusiasts who often come to see its stunning beauty. There are a number of man-made activities at Christine Falls in Mount Rainier. Christine Fall provides a stunning backdrop to the ancient Christine Falls Bridge.
Christine Falls is one of the easiest waterfalls that can be easily accessed on Mount Rainier. It is just a short distance from the road and has a comfortable observation platform adjacent to the parking area. The fall is open throughout the year and can be accessed at any time of year via Paradise Road.
10. Catch a Sunrise at Sunrise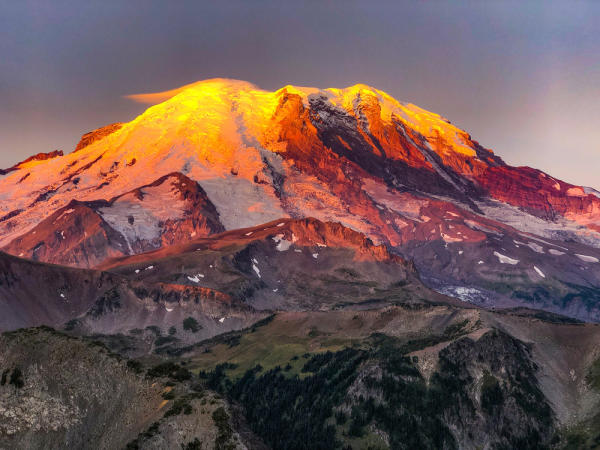 Needless to say that in Mount Rainier, The Sunrise area is one of the perfect locations to witness a sunrise. Watching the sunrise from the sunrise location personally is a mesmerizing experience which one can experience from there. At the time of sunrise, you initially witness the peak of the mountain glowing with a hazy reddish-orange color. Then the color starts becoming red which covers the mountain's summit before sweeping down making the mountain a brighter orange in the end before full lighting.
11. Take in the giant ancient trees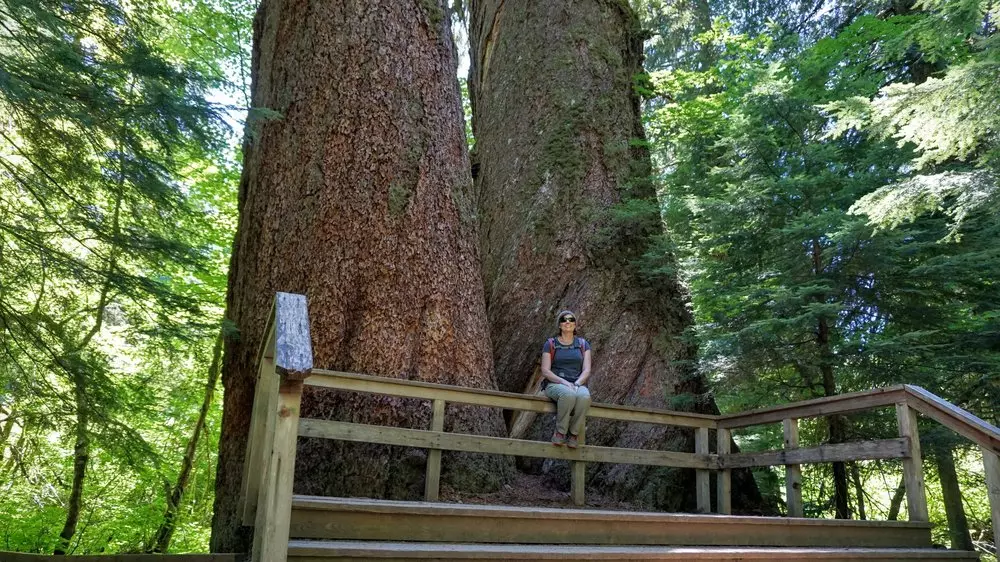 Visitors of all ages at Mount Rainier National Park come to enjoy even simple walks and the path of strolling is full of the tallest and oldest trees in Mount Rainier National Park.
Mount Rainier National Park's best is its suspension bridge which is surrounded by towering red cedars (some of which are over 1000 years old), Douglas firs, and western hemlocks.
The maximum part of trails on a boardwalk going through the enormous trees, and is perfect for families with young children.
12. Enjoy kayaking on Snow Lake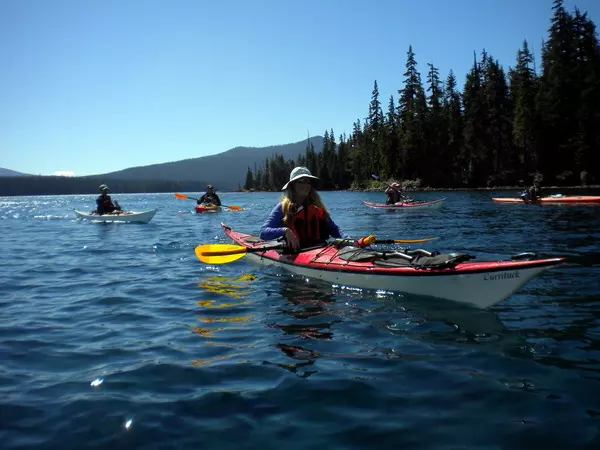 Mount Rainier National Park is home to a few lakes where only non-motorized ones are allowed. If you really want to enjoy boating in the lake, kayaking or paddle boarding is the best option for which you are required to make plans in advance.
kayaking or paddle boarding is considered to be one of the fun things to do in Mount Rainier. Exploring the Park's lake water while having fun on Kayak is a unique experience in itself. So to enjoy kayaking at Mount Rainier National Park, carry your folding kayak to the water and launch it at Snow Lake.
13. Go Bicycling in Mount Rainier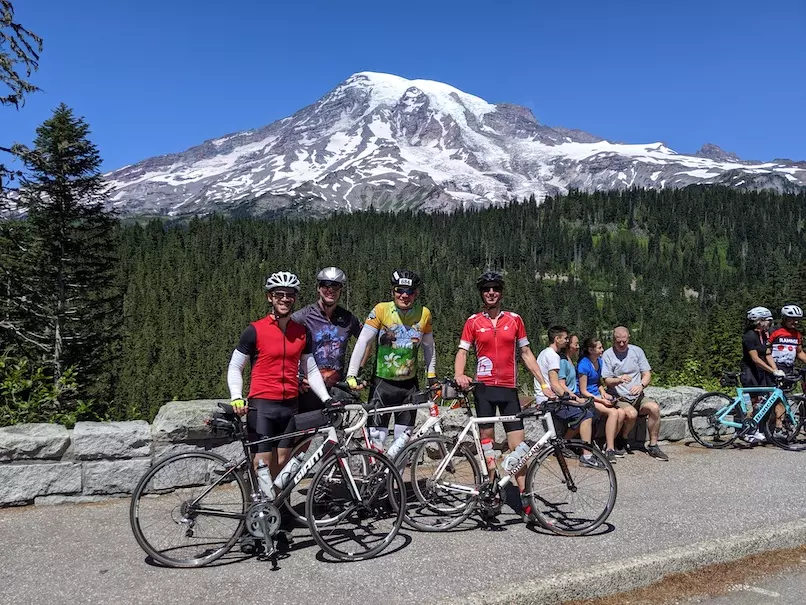 Biking in Mount Rainier is one of the amazing as well as fun things to experience. While biking in the park, tourists come across a variety of challenges as there are no allotted bike routes.
The best time for bikers to do biking in the park is September and the start of October as the traffic on the highways is lesser at this time. The autumn foliage enhanced the beauty of the park. But during this time, there is the possibility of snowfall that's why many facilities in the park are closed. They put a sign on the closing road for Bicyclists to ensure that they are able to check the condition of the road before setting out on the ride.
14. Explore the beauty of Myrtle Falls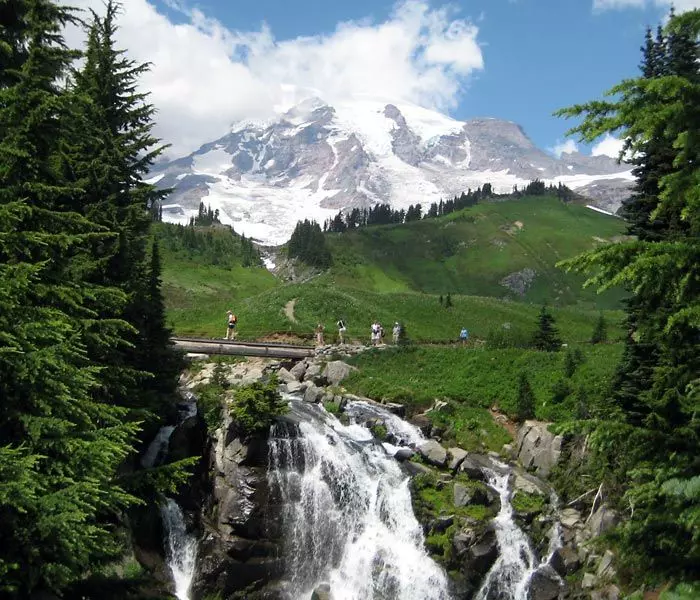 It is one of the simplest hiking trails in the Paradise region. Hikers can access Myrtle Falls through the Skyline Loop. with a 150-foot elevation increase, This trail, 0.8 miles long, is completely accessible and perfect for strollers. It should be noted there are some steps right at the sight. So it can be said that Beauty can be observed without climbing any stars.
15. See a glacier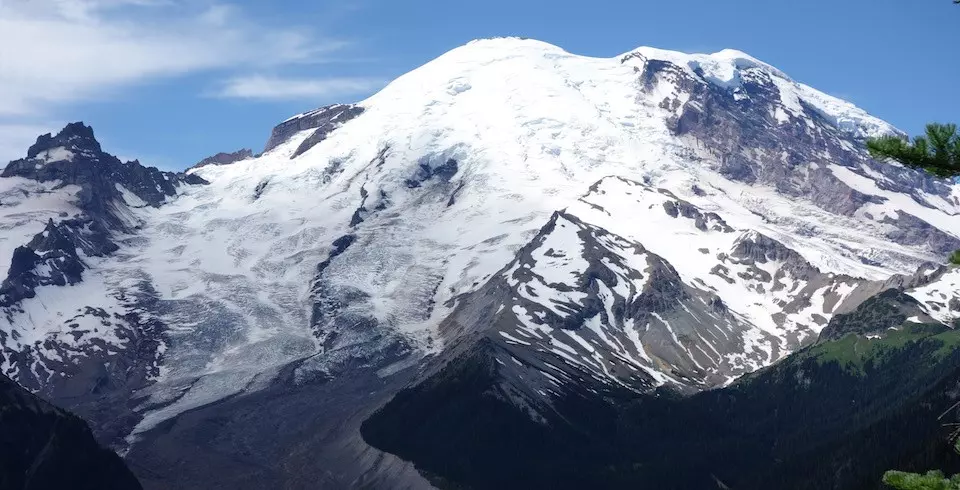 Mt. Rainier National Park consists of 25 glaciers which is more than any other peak in the US. In Mount Rainier, The Emmons Vista Overlook is the perfect place to view Glaciers. You can reach Overlook by taking a short way that comes from Sunrise's parking lot. There are two viewpoints that are very near to one another and both provide stunning views of the mountain and glacier.
16. Hike to Van Trump Park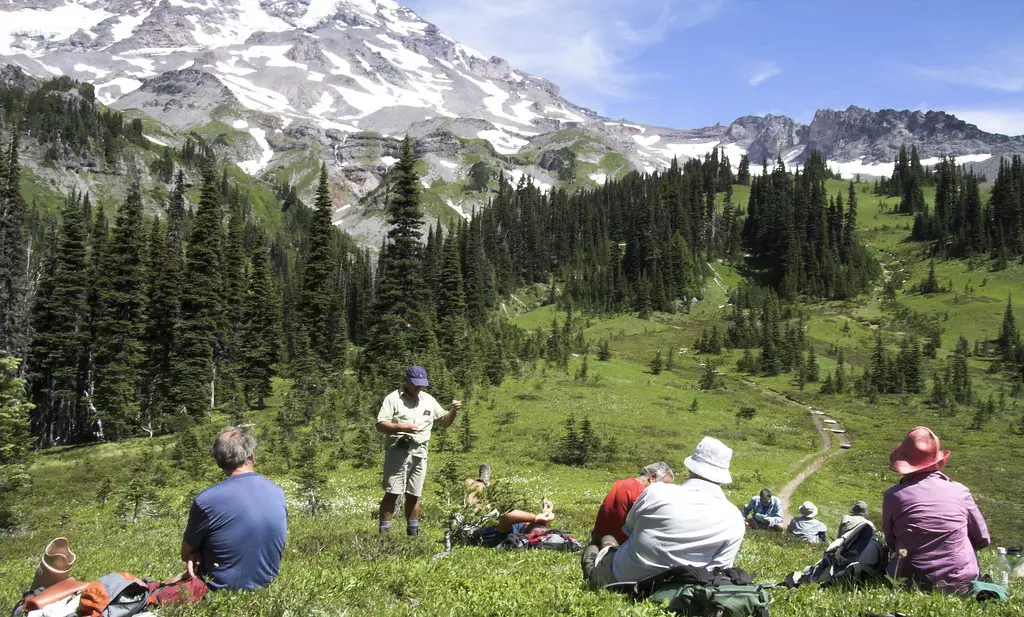 When it comes to doing fun things in Mount Rainier, I would say Van Trump Park is the right place for visitors. It goes without saying, it is one of the hidden gems in Mount Rainier. Van Trump Park is the place that makes you feel like it is possible to reach out and touch the peak of Mount Rainier. Van Trump Park is named after Philemon Beecher Van Trump who with Hazard Stevens and guide Sluiskin achieved the first successful climb of Mt. Rainier.
17. Pick out a souvenir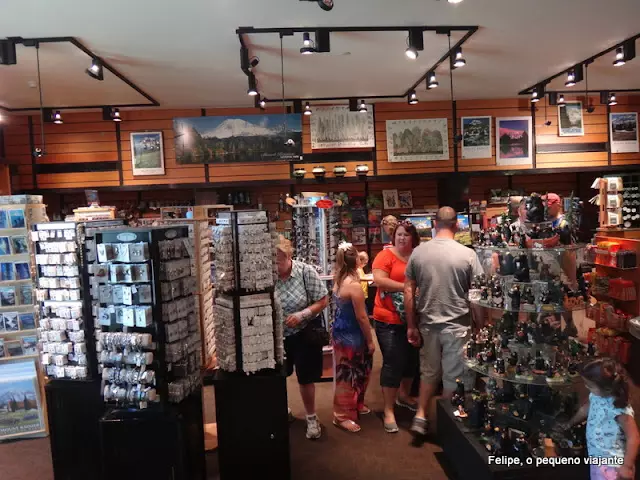 Every visitor wants to make his trip memorable for that he tries different things one of them is purchasing local souvenirs. In Mount Rainier, Paradise, and Sunrise is the best place where one can find a wide range of souvenirs to make your time memorable.
Here there is no dearth of things you need to buy such as clothing, mugs, park-related literature, handcrafted pots, and caps to shield your face. They are stunning!
Paradise store has more footfalls than Sunrise Visitor Centre because of a wider variety of goods especially later in the day during peak season.
18. Wildlife Viewing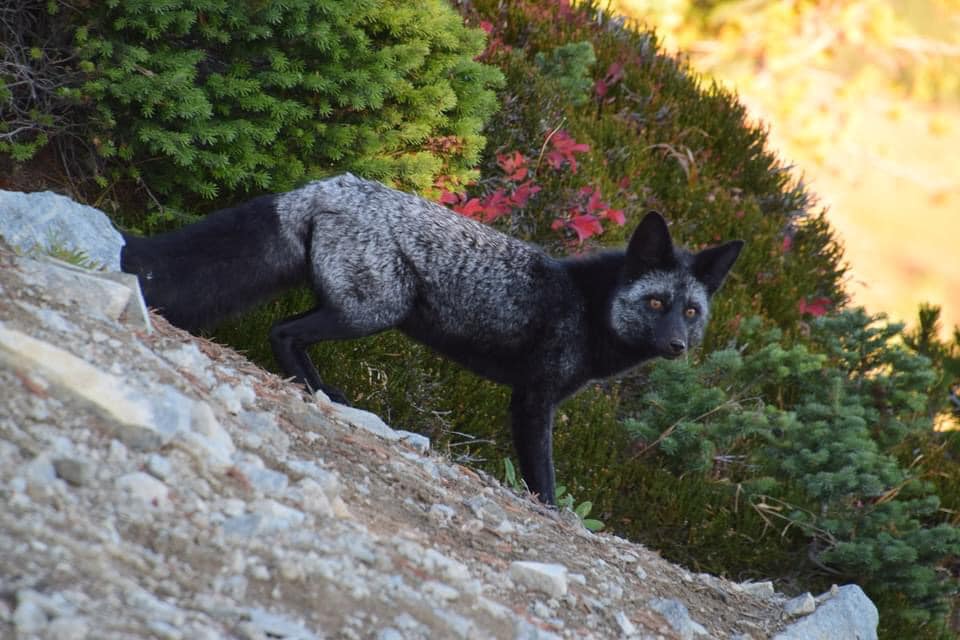 Watching wildlife at Mount Rainier National Park is one of the fun things to do in Mount Rainier. This place is home to a very large number of wild animals in the park such as ever-busy hoary marmots, wary black bears, recognizable mountain goats, majestic elk, and wary black bears which are among the favorite of the tourists.
In addition to these, you can also find several more well-known and stunning animals including Coyote, Pacific Fisher, American Marten, Cascade Red Fox, Mountain Lion, Bobcat, Black-Tailed Deer, Eagles, Hawks, & Owls.
19. Admire Reflection Lakes
Reflection Lakes in Mount Rainier is the favorite lake specifically for photographers and is considered to be the hub of a number of popular activities. These lakes are the result of a combination of three or four water bodies forming different types of pools such as a hot tub-sized pool, a bigger pond-sized pool, and a coy pond-sized pool.
On a peaceful, and clear day, the main lake becomes amazing as it starts reflecting like a mirror living up to its name. Reflection Lakes, just a short distance away from Stevens Canyon Road, is a well-known one of the Mount Rainier attractions among the locals as well as tourists.
20. Boating at Henley's Silver Lake Resort
Boating at Henley's Silver Lake Resort is one of the options for tourists to have fun in Mount Rainier. Though there are no paddle boats available here, you can rent an electric one and enjoy the experience of boating while sailing around the lake. Before setting out boating, you will receive a safety briefing along with a safety jacket. You can come here with your family or friends. The view of Mount Rainier from Henley's Silver Lake is amazing.