Top 20
Fun things to do in Daytona Beach
There are a lot of fun things to do in Daytona Beach. Daytona Beach is a wonderful coastal resort city. Daytona Beach is a vibrant city and is known for its amazing white-sand beaches and thrilling attractions. This great destination offers a perfect combination of relaxation and excitement. Visitors can relax in the sun and can swim in the fresh and refreshing water of the Atlantic Ocean.
People can also participate in water sports like paddle boarding and surfing. In addition, Daytona beaches have a variety of boardwalks, entertainment sites, amusement parks, and many more. This beach ensures a full fun experience for visitors of all ages. There are plenty of interesting and fun things to do in Daytona Beach. Here in this blog, we have completely discussed some exciting places in Daytona Beach.
Let's dig deeper to know some fun and exciting places in Daytona Beach.
Other Blogs to explore:
Fun Things To Do In Mount Airy
Fun Things To Do In Mount Vernon
Fun Things To Do In Panama City Beach
Fun Things To Do In Cocoa Beach
Some of the fun and exciting places in Daytona Beach
Daytona Beach visitors can enjoy a wide range of sightseeing, attractions, and tours. Aim for a fun-filled trip to Daytona Beach. Some of the fun and exciting places are listed below:
1. Hear the racecars roar at the Daytona International Speedway
Daytona International Speedway is a great motorsport venue located in Daytona Beach, this venue is spread over 500 acres of area, and the track is popular for organizing the Daytona 500(NASCAR racing) most watched sporting event.
William Bill built this track in 1959. In 2.5-mile tri-oval circuit races like Rolex 24 and coke zero sugar 400 runs. Apart from racing events, this venue also hosts festivals and concerts that attract visitors.
2. Enjoy the view from the Ponce de Leon Inlet Lighthouse & Museum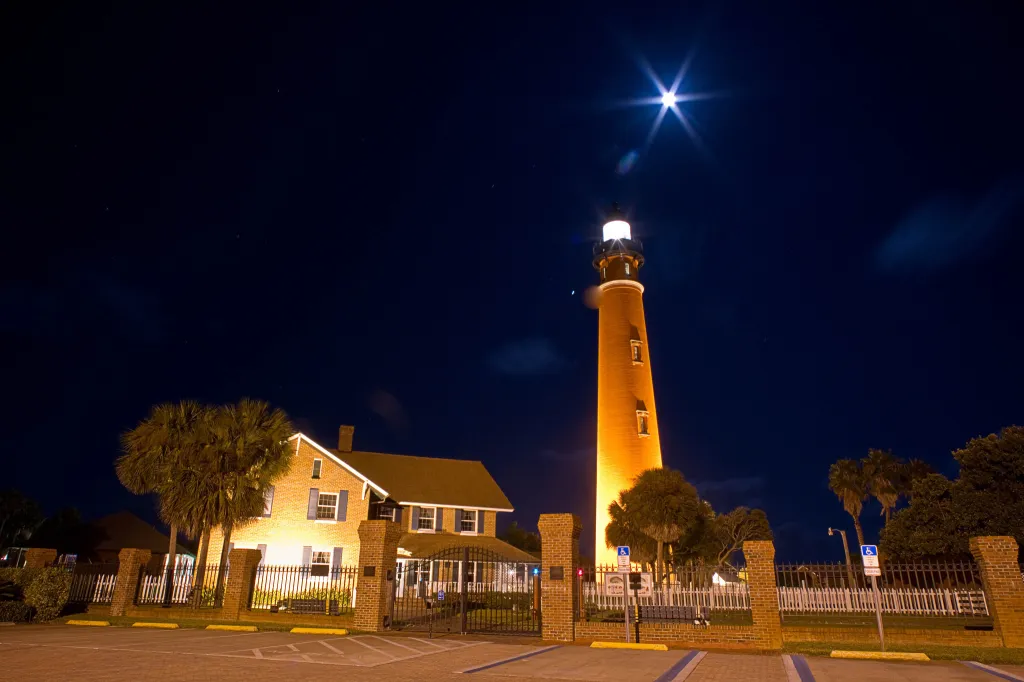 The Ponce de Leon Inlet Lighthouse Museum is a captivating historical landmark in Daytona Beach, Florida. This iconic lighthouse, standing at 175 feet, is one of the tallest in the United States and has been guiding ships since 1887.
The museum offers visitors a chance to explore the fascinating maritime history of the area through exhibits and artifacts. Climbing the 203 steps to the top rewards guests with breathtaking panoramic views of the Atlantic Ocean and surrounding landscape. The site also features the historic lighthouse keepers' dwellings and offers educational programs, making it a must-visit destination for history buffs and families alike.
3. Explore Lighthouse Point Park with your family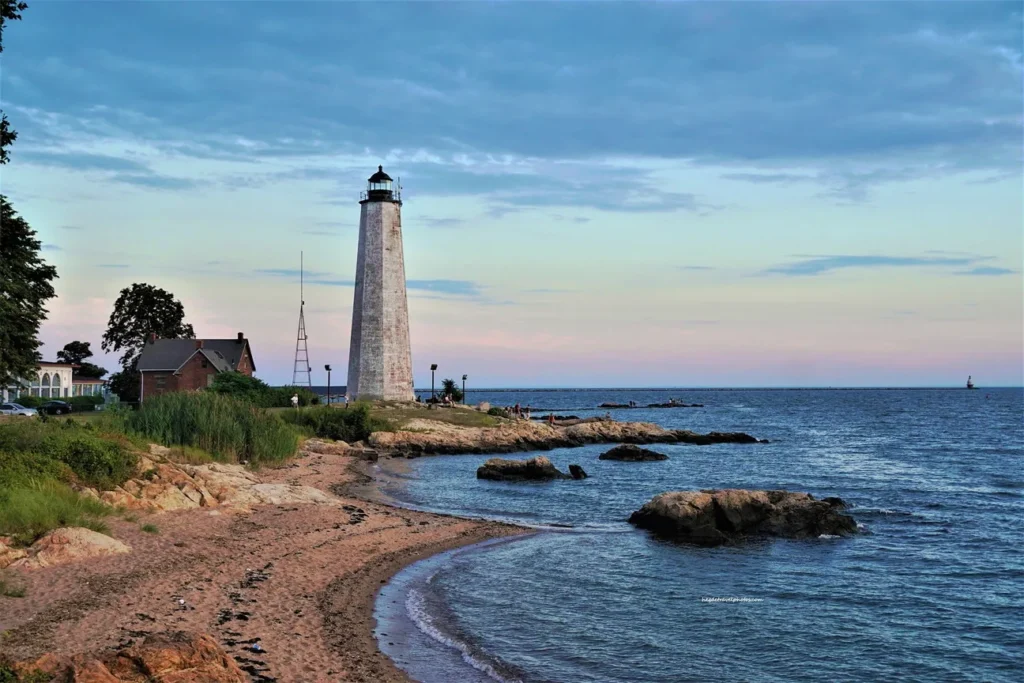 Lighthouse Point Park in Daytona Beach, Florida, is a picturesque and serene coastal destination that offers visitors a perfect blend of natural beauty and recreational activities. The park is known for its stunning views of the Ponce de Leon Inlet Lighthouse and the surrounding waterways, making it a popular spot for sightseeing and photography.
The park's pristine beaches provide opportunities for sunbathing, swimming, and beachcombing. Nature enthusiasts can explore the scenic walking trails, birdwatch, and spot various wildlife in the area. Additionally, the park offers picnic areas, fishing spots, and a playground for families, ensuring a delightful and memorable experience for all who visit.
4. Exploring the Wonders of Marine Life at the Marine Science Center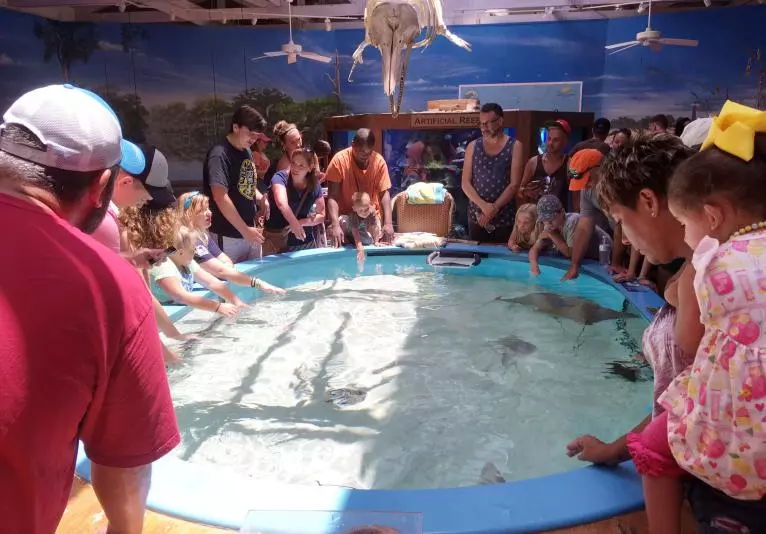 The Marine Science Center in Daytona Beach, Florida, is a premier marine education and research facility dedicated to the conservation and rehabilitation of marine life. The center offers a hands-on experience for visitors of all ages to learn about the region's diverse aquatic ecosystems and the creatures that inhabit them.
As a turtle hospital, it plays a vital role in rehabilitating injured and sick sea turtles, promoting their release back into the wild. Interactive exhibits, educational programs, and guided tours deepen understanding of marine conservation efforts. The Marine Science Center is a vital hub for fostering environmental stewardship and appreciation for the marine world.
5. Go Surfing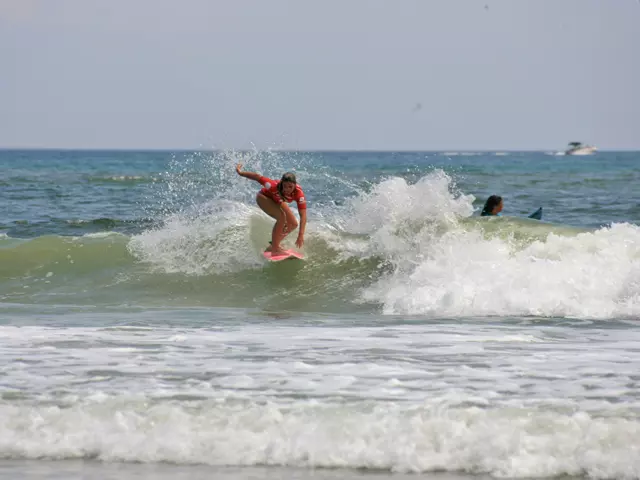 Daytona Beach, Florida, is a popular surfing destination that offers fantastic waves and vibrant surf culture. With its consistent swells and warm waters, it attracts surfers of all skill levels year-round. The best surfing conditions can often be found during hurricane season, generating larger and more powerful waves.
Daytona Beach's long stretches of sandy coastline provide plenty of space for surfers to catch waves and enjoy their passion. Whether you're a seasoned pro or a beginner looking to learn, the area offers various surf schools and rental shops to cater to all needs. Surfing in Daytona Beach is a thrilling and memorable experience for surf enthusiasts from around the world.
6. Enjoy strolling Daytona Beach Boardwalk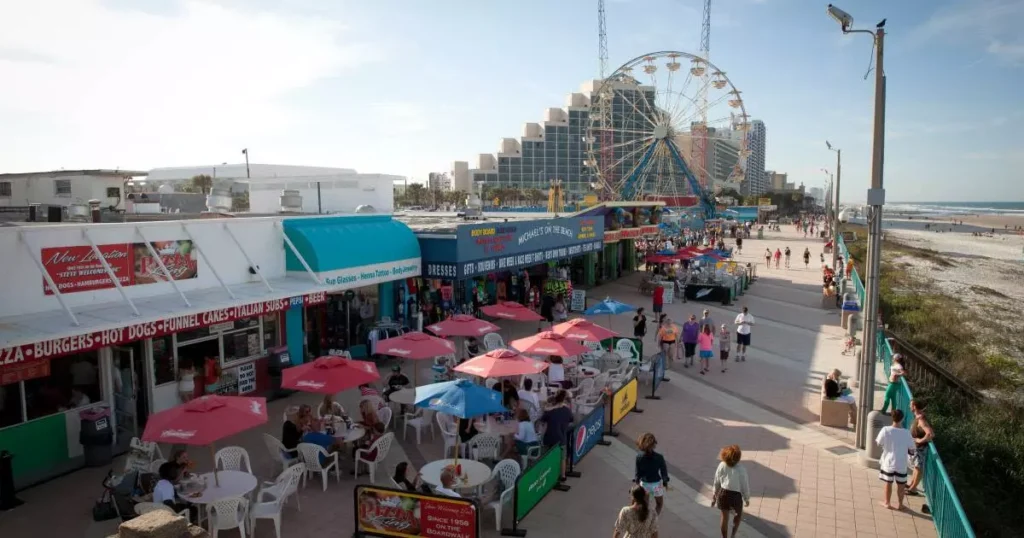 The Daytona Beach Boardwalk is a lively and iconic oceanfront attraction in Daytona Beach, Florida. Stretching along the Atlantic coastline, it offers visitors a vibrant blend of entertainment, dining, and shopping experiences.
The boardwalk is dotted with amusement rides, including classic carnival attractions like Ferris wheels and roller coasters, making it a favorite destination for families and thrill-seekers alike. Tourists can savor a variety of delicious treats from the numerous eateries and beachside cafes. Live music performances, arcades, and gift shops add to the festive ambiance. Whether day or night, the Daytona Beach Boardwalk promises endless fun, creating cherished memories for all who visit.
7. Enjoy baseball at Jackie Robinson Ballpark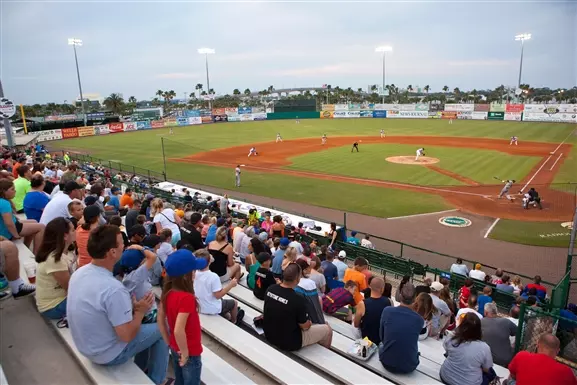 Located in Ormond Beach, Florida, Jackie Robinson Ballpark holds a special place in baseball history as the stadium is named after the iconic player who broke the color barrier in Major League Baseball. Constructed in 1914, this historic ballpark has witnessed numerous milestone events and legendary games.
It stands as a testament to the significance of sports in promoting social equality and civil rights. Currently serving as the home field for the Daytona Tortugas, a minor league baseball team, the stadium also hosts concerts and community events, attracting both locals and tourists alike. Visiting Jackie Robinson Ballpark offers a unique opportunity to explore the legacy of Jackie Robinson and the impact of baseball on American society.
8. Enjoy and mesmerize yourself at Ormond Beach Area
Nestled in Ormond Beach, Florida, Tomoka State Park sprawls across 1,800 acres of pristine natural beauty. The park boasts a diverse landscape, including marshes, forests, and the serene Tomoka River. Outdoor enthusiasts can indulge in activities like hiking, biking, picnicking, birdwatching, boating, and fishing.
The Timucuan Indian mound within the park offers a glimpse into the region's ancient history and the indigenous people who once inhabited the area. Tomoka State Park provides a peaceful escape from urban life and a chance to reconnect with nature, making it an ideal destination for nature lovers and families seeking relaxation and recreational adventures.
9. Thriller in Daytona Skydiving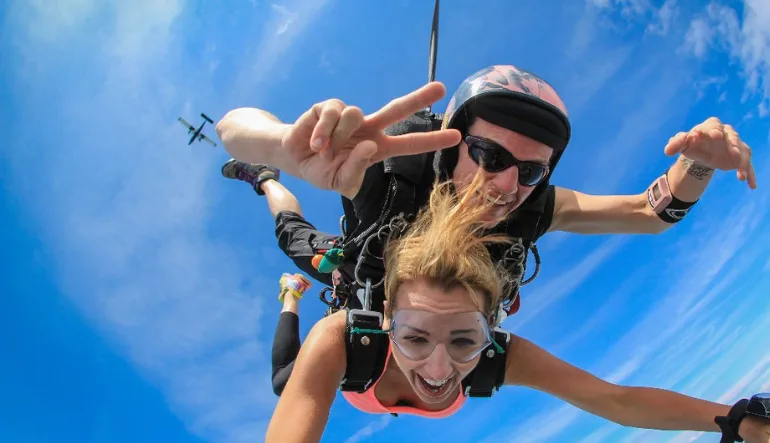 Skydiving in Daytona Beach is a thrilling experience that offers you breathtaking views of the city. As you know daytona beach is known for its ocean and sunny weather which make skydiving more exciting. Daytona Beach offers you a wide range of skydiving options for all skill levels.
Whether you are a trilled-seeker or a first-time jumper you will enjoy and experience the thrill in every moment of skydiving. If you are worrying about your safety while skydiving, Daytona Beach has experienced skydivers and professional instructors who will give you proper guidance and take proper care of your safety. So if you looking for a thrilling and breathtaking experience then skydiving is daytona beach is a perfect option for you.
10. Head to the sprawling Museum of Arts & Sciences(MOAS)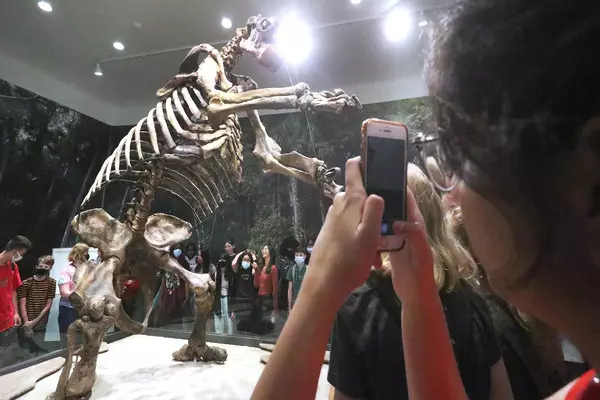 Located in Daytona Beach, Florida, the Museum of Arts and Sciences (MOAS) is a prominent cultural institution that celebrates art, science, and history. Its diverse collection comprises fine and decorative art, international artifacts, and a rich display of Florida's historical heritage.
The museum's planetarium offers astronomy shows and educational programs, while the Coca-Cola exhibit showcases a vast collection of memorabilia related to the iconic brand.
With rotating exhibitions and interactive displays, MOAS provides engaging and informative experiences for visitors of all ages and interests. MOAS contributes significantly to the enrichment of the local community and tourists alike.
11. Get your culture fix at the Cici & Hyatt Brown Museum of Art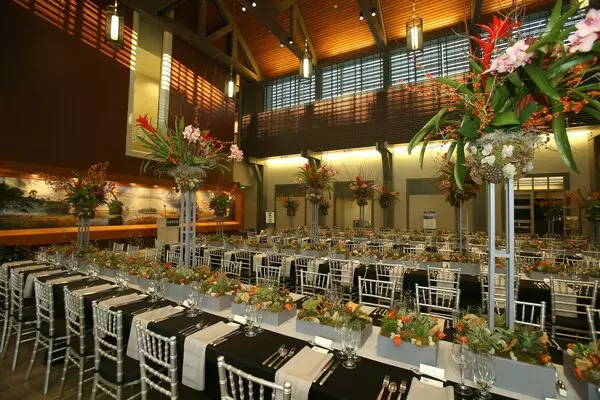 Adjacent to the Museum of Arts and Sciences, the Cici and Hyatt Brown Museum of Art is dedicated to Florida art, featuring the largest collection of Florida-themed artworks in the state. Showcasing oil and watercolor paintings as well as sculptures, the museum offers an immersive experience of Florida's artistic heritage.
Visitors can appreciate the state's landscapes, wildlife, and historical moments depicted by various artists across different periods. The museum celebrates Florida's cultural identity through art, contributing to the preservation and appreciation of the state's creative legacy.
12. Spend a weekend at Stetson Mansion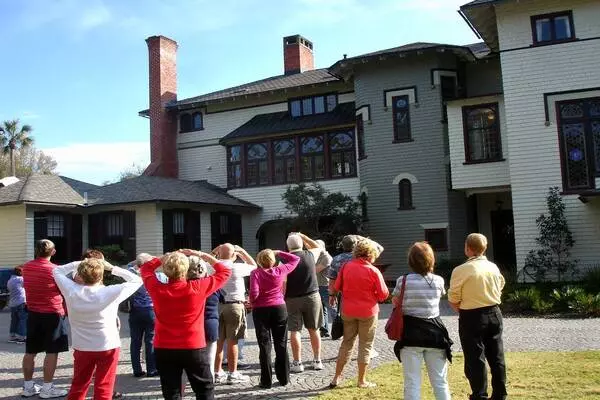 The Stetson Mansion is a historic treasure that captures the essence of the Gilded Age. Built-in 1886 by the famous hatmaker John B. Stetson, the mansion boasts an impressive fusion of architectural styles, including Gothic, Tudor, and Moorish influences.
Guided tours allow visitors to explore the opulent interiors adorned with intricate woodwork, parquet floors, and stunning stained glass windows.
The Stetson Mansion stands as a testament to the grandeur and history of the era, offering a glimpse into the lives of the prominent figures who once resided within its walls. This architectural gem is a must-visit destination for history enthusiasts and admirers of exquisite craftsmanship.
13. Visit the Tomoka State Park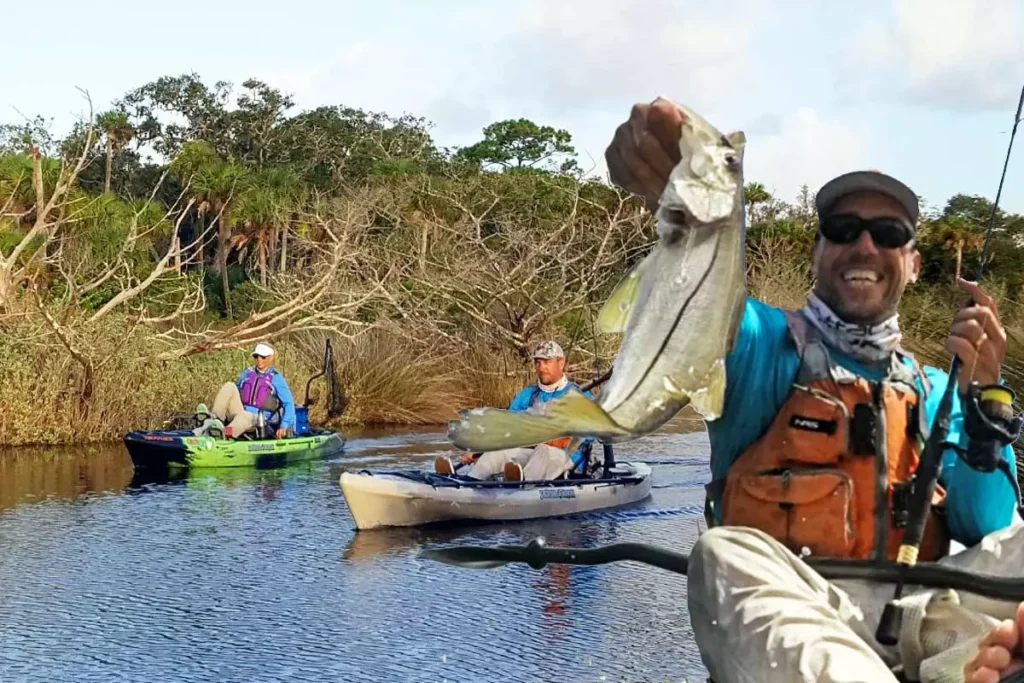 Tomoka State Park is a picturesque natural haven located near Daytona Beach, Florida. Spanning over 1,800 acres, the park offers a diverse range of ecosystems, including marshes, hardwood hammocks, and pine flatwoods, creating a paradise for nature enthusiasts and outdoor lovers. Visitors to Tomoka State Park are captivated by its scenic beauty and abundant wildlife.
The park's well-maintained trails provide opportunities for hiking and birdwatching, where sightings of ospreys, bald eagles, and various waterfowl are common. Canoeing and kayaking are also popular activities, as the Tomoka River meanders through the park, offering serene waterways to explore. Steeped in history, Tomoka State Park was once home to the Timucua Native Americans.
14. Explore Romano Beachfront Park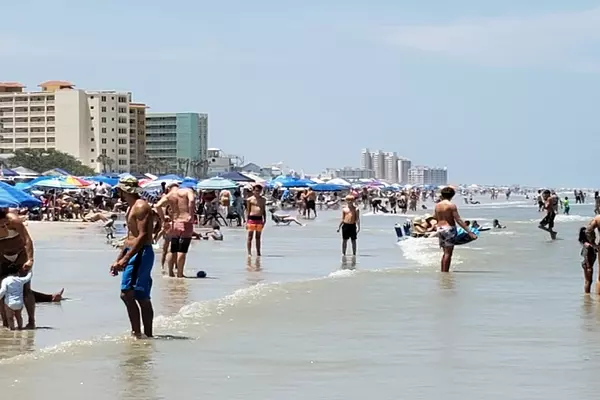 Romano Beachfront Park is a picturesque and popular destination located in Daytona Beach, Florida. Spanning over 4.5 acres along the pristine Atlantic Ocean shoreline, the park offers a perfect blend of relaxation and recreational activities. Visitors can bask in the sun on the sandy beaches, take refreshing swims in the ocean, or simply enjoy the breathtaking views of the horizon.
The park features well-maintained picnic areas with grills, making it an ideal spot for families and friends to gather for a delightful beachside barbecue. Moreover, the park's rich green spaces provide ample room for leisurely strolls or fun-filled games.
15. Daytona Beach Historic Downtown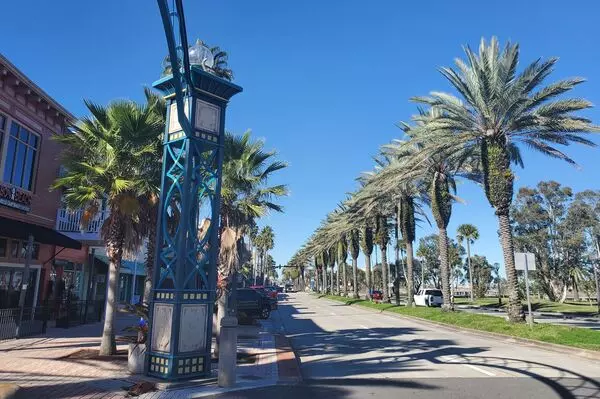 Daytona Beach Historic Downtown is a charming and vibrant district in Daytona Beach, Florida, that preserves the city's rich heritage and cultural significance. This historic area is steeped in history, dating back to the late 19th and early 20th centuries when the city flourished as a prominent tourist destination. The downtown area features a mix of historic architecture, including well-preserved buildings and landmarks, which exude a nostalgic ambiance and offer a glimpse into the past.
16. Relax and Enjoy at Daytona Beach Shores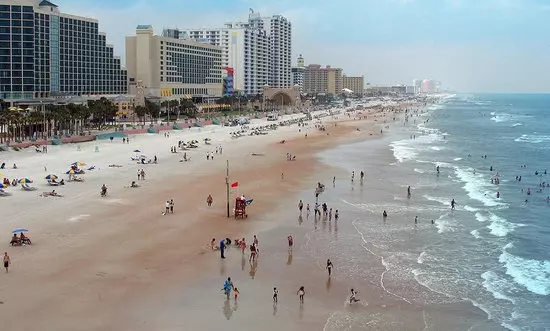 Daytona Beach Shores is a beautiful coastal city located in Volusia County, Florida. Nestled on a barrier island between the Atlantic Ocean and the Intracoastal Waterway, it offers a picturesque setting with pristine beaches and stunning waterfront views.
Daytona Beach Shores attracts visitors seeking a more relaxed and tranquil beach experience compared to its bustling neighbor, Daytona Beach. The city offers a range of accommodation options, including beachfront resorts and vacation rentals, providing visitors with direct access to the sandy shores and soothing ocean waves.
17. Enjoy shows at Daytona Playhouse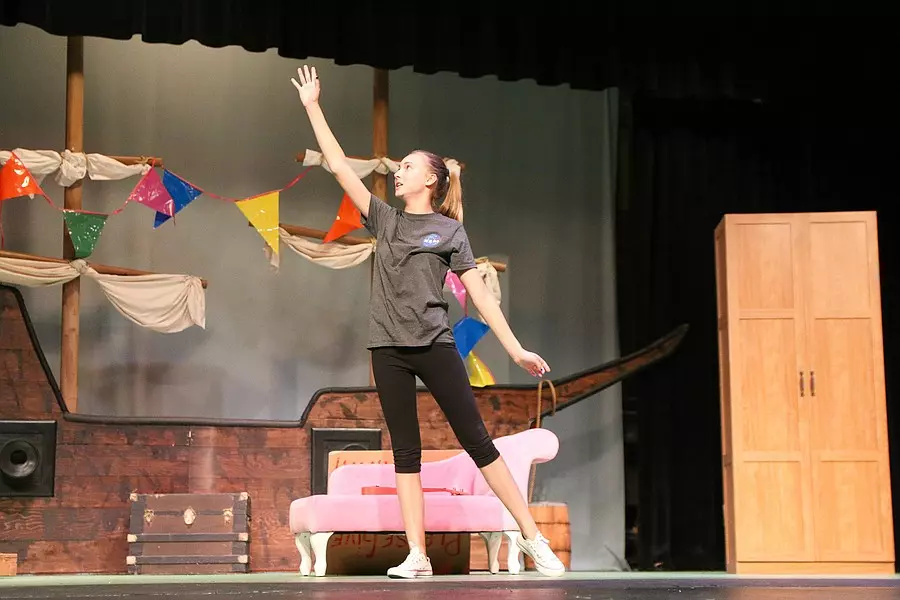 The Daytona Playhouse is a community theater located in Daytona Beach, Florida. Established in 1946, it has a long and storied history of providing quality theatrical productions to the local community and beyond. The Playhouse offers a platform for both aspiring and experienced actors, directors, and crew members to showcase their talents and passion for the performing arts.
Throughout its existence, the Daytona Playhouse has entertained audiences with a diverse repertoire, including classic plays, contemporary dramas, musicals, and comedies. The theater's intimate setting allows for an engaging and immersive experience, fostering a strong connection between the performers and the audience.
18. Go around the Tiger Bay State Forest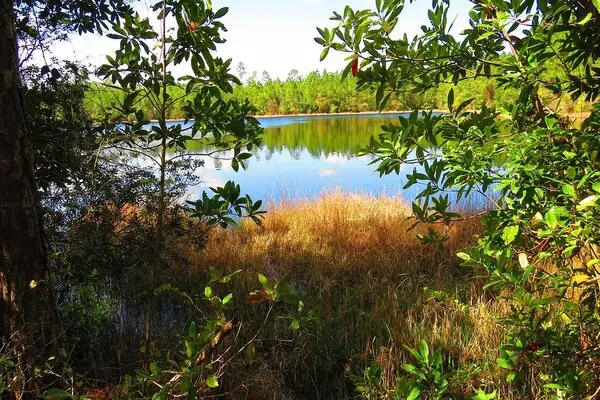 Tiger Bay State Forest is a vast natural area covering over 27,000 acres situated in Volusia County, Florida, approximately 20 miles southwest of Daytona Beach. The forest is known for its diverse ecosystems, including pine flatwoods, cypress swamps, and hardwood hammocks. It provides a haven for various wildlife species and offers excellent opportunities for outdoor recreation.
Visitors to Tiger Bay State Forest can enjoy activities such as hiking, biking, horseback riding, birdwatching, and wildlife photography. Several well-marked trails wind through the forest, allowing visitors to explore its natural beauty and observe the unique flora and fauna.
19. Cool off at Sun Splash Park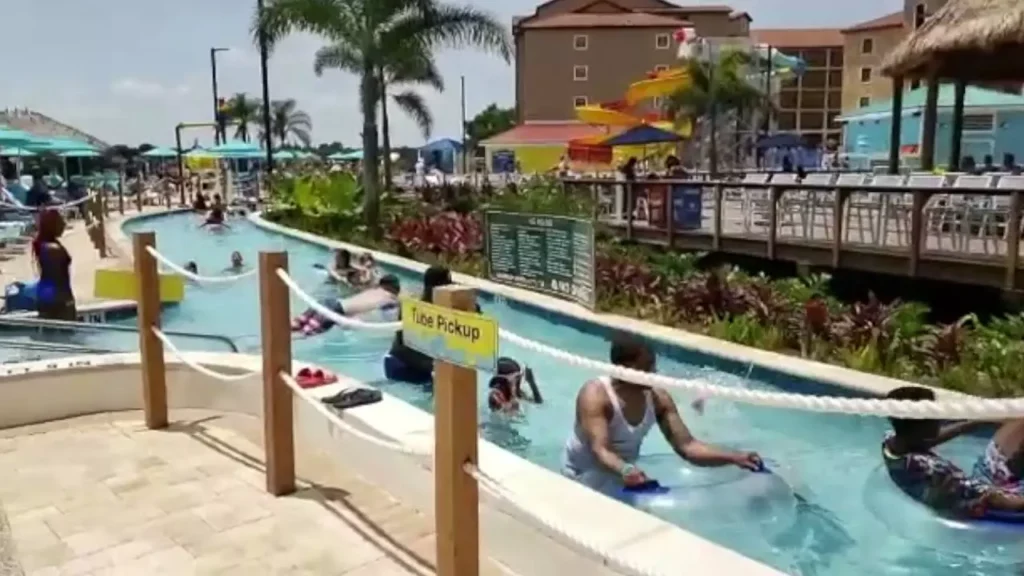 Sun Splash Park is a popular public beachfront park located in Daytona Beach, Florida. Situated along the Atlantic Ocean, it offers a scenic and relaxing environment for both locals and visitors to enjoy. The park features a wide expanse of sandy beaches, beach volleyball, and building sandcastles, providing ample space for sunbathing. Its convenient beach access makes it a favored spot for beachgoers looking to swim, surf, or simply splash in the waves. Sun Splash Park is also known for its well-maintained playground, providing entertainment for children of all ages.
20. Grab a bite at Crabby Joe's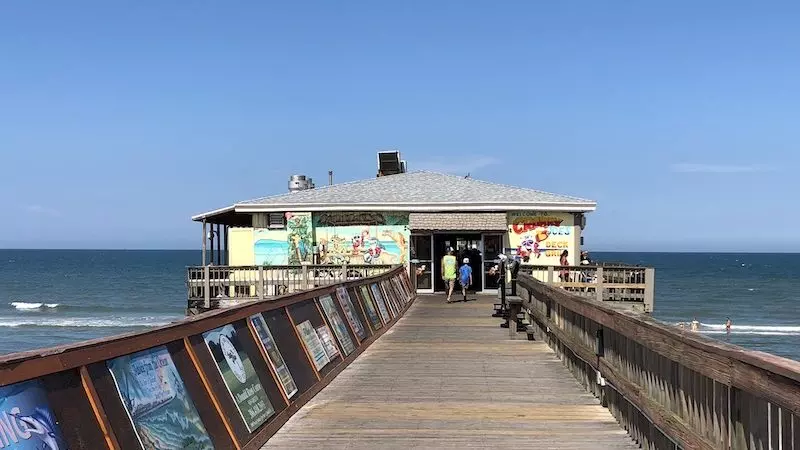 Crabby Joe's is a popular oceanfront restaurant located on the Sunglow Pier in Daytona Beach, Florida. With its prime location directly above the sandy shores of the Atlantic Ocean, Crabby Joe's offers breathtaking panoramic views of the beach and the sparkling waters.
The restaurant is renowned for its casual and laid-back atmosphere, making it a favorite spot for locals and tourists alike. The dining experience at Crabby Joe's is enhanced by its open-air seating, allowing guests to feel the ocean breeze and soak in the stunning vistas while enjoying their meals.
Conclusion
In conclusion, Daytona Beach is a vibrant destination that caters to diverse interests, making it an exciting and enjoyable getaway for all. The city's pristine beaches offer relaxation and water sports, while its motorsport events bring an electrifying atmosphere. History buffs can explore the rich heritage at the Ponce Inlet Lighthouse and the Motorsports Hall of Fame of America.
Families and thrill-seekers will love the Boardwalk's amusements and the Daytona International Speedway's tours. Nature enthusiasts can immerse themselves in the wonders of Tomoka State Park and the Marine Science Center. Daytona Beach is a perfect blend of relaxation, adventure, history, and creativity, making it an unforgettable destination for travelers seeking diverse and fun experiences.