Top 20
Best Indian Restaurants In New Orleans
Across its various culture and tradition, the Indian population in New Orleans also procured amazing dishes with them that are greatly treasured by both the local people and tourists. Along with their restaurants, Indians are serving up their traditional Indian dishes adding their special turn to them. Indian Restaurants In New Orleans are famous for their genuineness, inclusive menu, and obviously, the giant quality of dishes possibly adding a different variety of Indian spices to the New Orleans dining tables.
There are an unlimited variety of Indian dishes and different-different unique Indian tastes that abroad person never taste and nothing know about Indian food when they taste it for the first time here precisely they love too much, some of the most famous Indian dishes are: Samosa, Kachori, Chaat, Dosa, Idli-Sambhar, Appam, Khasta-Damalu, Chole Bhature, Naan, Kulche Chole, Kadhi, Raajma, Different types of Daal, Bread pakora, Pakoris, Gol gappe, many different Indian vegetables,
makke di roti-sarso ka saag.
If you want to know about many Indian restaurants in New Orleans, Here is the list of 20 best restaurants for Indian food lovers.
Best 20 Indian Restaurants in New Orleans
There are several excellent Indian restaurants in New Orleans, Now we are going to tell you about the best (20) Indian restaurants in New Orleans, we try our best to provide you with more and the best useful information that will help you if you are in New Orleans and want to eat there Delicious Indian Traditional Food.
you can also explore our other blogs:
Best South Indian Restaurants in usa
Top indian restaurants in san francisco
Best indian restaurants in colorado
indian restaurants in california
1. Everything Spice
Everything Spice is one of the best Indian restaurants in New Orleans, owner of Vishal Kotagiri. Everything spice doesn't concentrate on one region only they concentrate on each region of India having unique tastes, flavors, and different tasty dishes. Their main focus on to bring Indian traditional genuine dishes served on your plate so that you explore what you find in another restaurant.
Everything Spice offers multiple regional cuisines he came to America in 2018 and he started his job in Hyatt Regency. They knew the traditional food of New Orleans thats he started working at local restaurants From there he could cool from the stretch After learning the food techniques he started learning management and team building with the support of his girlfriend and after that, they started their ist stall in 2023. Their vision is not limited because indian is full of variations and multiple unique methods which is not been explored yet Now their main focus is to bring unique healthy and authentic flavors to their indian restaurants
Everything Spice offers a wide range of food that involves Bhel puri, Dahi puri, Paneer kathi rolls, Chicken Kathi rolls, Rose lassi, Malabar veg stew, badam shake, chai, and many other tasty varieties. Many facilities are available like Free parking, outdoor seating, free wifi, waiter service, TV, full bar, offers takeout.
Address – 2381 St Claude Ave New Orleans, LA 70117
Website: www.everythingspice.com
2. Namaste Nola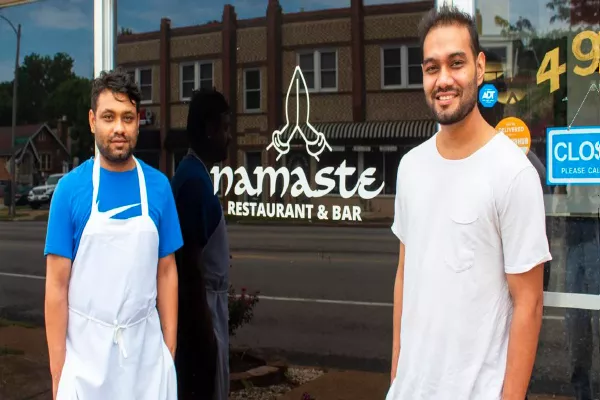 Namaste Nola is a traditional Indian restaurant is one of the best Indian restaurants in New Orleans. Namaste means greetings or hello owners of this restaurant are two best friends Kumud Ranjan and Rani Magill Their main quote is"Losing yourself in the service of others is the best way to find yourself." Opens every day except Wednesday.
Namaste Nola is a restaurant that takes pride in the idea that every bite tells a story, and their chef's expertise brings the perfect taste to every dish they serve with love and passion for the food. The inspiration for the restaurant came from a group of friends from India, all from a hospitality background, who wanted to share their love for traditional and contemporary dishes.
They opened the restaurant in New Orleans in 2023, catering to the Indian community who craved the taste of home. This restaurant became a sensational indian restaurant in New Orleans whenever you visit this city try out the food Namaste Nola quickly became a favorite among locals and tourists alike, as it offered a taste of Indian culture in a foreign land.
Namaste Nola offers a wide range of food varieties like Special VEG& NON-VEG Thali, a Variety of soups, salads, all vegetarian Indian dishes like all types of daal, kofta, butter paneer masala, kadhai paneer, gobi, bhindi, dal makhani, raita, matar paneer, variety of naan, samosa, chaat, pakoras, non-vegetarian Indian dishes. Etc. Their taste in Indian foods is so much delicious.
Address– 201 Baronne St Ste B New Orleans, LA 70112
Phone number-(504) 434-9768
Website: www.namastenola439.com
3. Tava Indian Street Food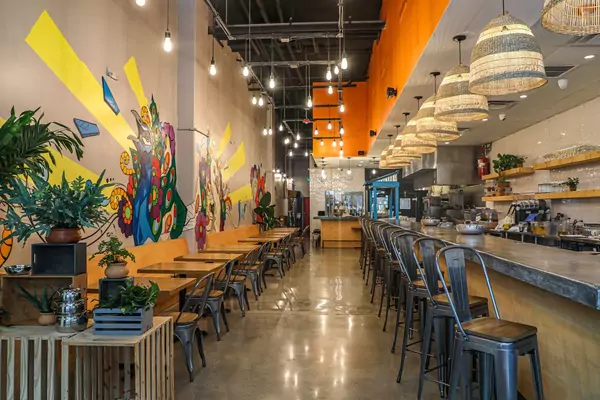 Tava Indian Street Food is one of the most favored Indian restaurants in New Orleans that provides very delicious Indian food Enjoy their traditional Indian dishes made by using Indian local ingredients without compromising the quality, taste, and flavor of traditional Indian food.
The name is very interesting Tava is not an average indian restaurant if you will visit this restaurant you don't feel disappointed do try the cocktails.
The variety of dishes according to their menu is DOSA ( masala dosa, chole dosa, lamb vindaloo dosa served with masala potato sambar coconut chutney) Sandwiches ( Dabeli slider, Bombay sandwich, chicken 65 sandwich) Kathi Rolls( chole chaat, egg and cheese,chicken65, lamb vindaloo) Cocktail, dessert, masala chai, lassi, vada pav, parathas, samosa, wine etc.
Website– www.tavanola.com
Mail: info@tavanola.com
Address– 611 O'Keefe Ave Ste C8 New Orleans, LA 70113
Phone number-(504) 766-9612
4. Saffron Nola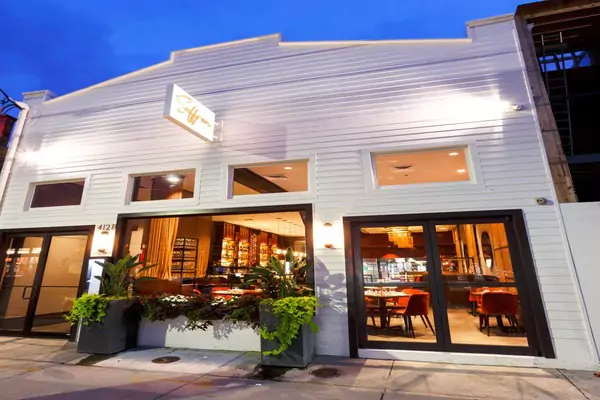 The proprietor of this restaurant, the Sankalp group of restaurants, launched Saffron in the year 2001. Ashwin Vikhu is called after the most expensive spice in the world, saffron. serves the freshest ingredients with the finest taste, and they also specialize in North Indian traditional food. They also provide a private dining room for your special day so that you feel a modern Indian experience in New Orleans.
The Saffron Nola is run by the Vikhu family received the best new restaurant in New Orleans in 2018 It has been 26 years since they have been catering to this business they are one of the good names in the market Their behavior charms guests with good hospitality and food. Their vision was born from the husband and wife's thoughts since then they have been working together as a team. Son and father both work in the restaurant. They prepared the menu in various details They focused on the concept of designing the cocktails and conceptualizing the space of food designing and preparing and creating a unique dining experience together.
The variety of dishes according to their menu is Onion pakoda, Baingan, Gobi, Dal makhani, Raita, Tandoori naan, Tandoori roti, Bombay shrimp, Cocktail( Saffron nola old fashion, Kashmiri record, Vanilla handcuffs, Raw silk, Cloud lime, etc) Mixed vegetable pickle, Lemon pickle, Mango chutney, tomato chutney, Chai masala and many more delicious Indian dishes available.
Address– 4128 Magazine St New Orleans, LA 70115
Phone number-(504) 323-2626
Website- www.saffronnola.com
5. Mantra Indian Cuisine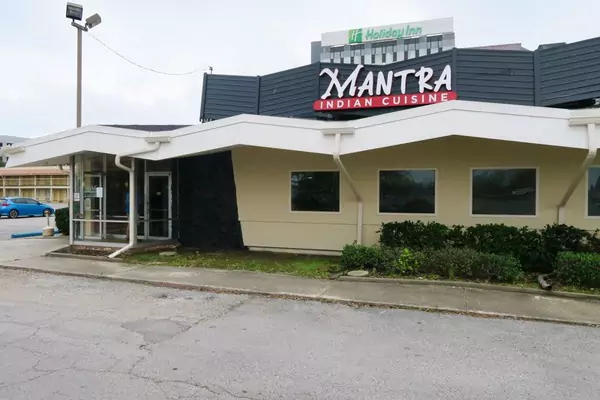 Mantra is one of the best Indian cuisine restaurants in new orleans that offers traditional Indian dishes and the taste of their dishes is delicious if you like Indian traditional food in new orleans then Mantra Indian Cuisine is a great choice for you to feel special and you are India.
Mantra offers a wide range of dishes to its visitors which involve Samosa, vegetable pakoras, paneer pakoras, aloo tikki, paneer tikka, Manchurian, onion bhaji, samosa chaat, aloo gobhi, bhindi, palak paneer, matar paneer, butter paneer masala, malai kofta, shahi paneer, kadai paneer, kaju korma, baingan bharta, daal, malai mushroom, vegetable biryani, tandoori roti, butter naan, onion paratha, aalu paratha, gulab jamun, ras malai, rasgulla, Indian tea, lassi, mango shake, coffee, chicken curry, chicken kadai, chicken korma, chicken saag.
Address– 3116 S I-10 Service Rd E Metairie, LA 70001
Mail: mantraindiancuisinela@gmail.com
Phone number-(504) 766-8004
Website- www.mantracuisine.net
6. The Daily Beet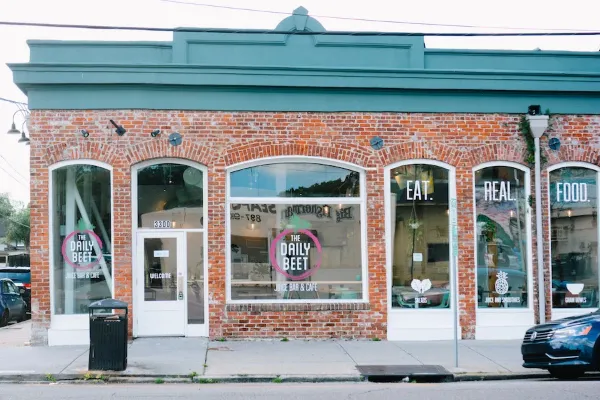 Daily Beet is one of the great options for Indians who like Vegetarian food, Daily beet believes in building healthier lives for the community through organic produce and sustainable meals, Daily Beet is one of the best vegetarian restaurants in New Orleans. They have two branches, if you want to order online you can order directly from the website and see full menus. The time of this restaurant is 8 am to 8 pm.
Address– 1000 Girod St New Orleans, LA504.605.4413
Phone number-(504) 766-0377
Website- www.thedailybeetnola.com
7. Sukho Thai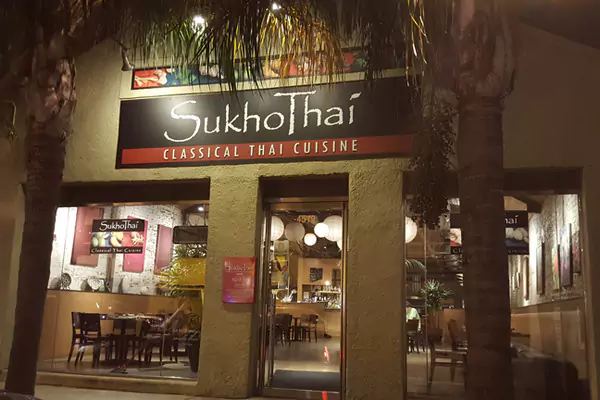 Sukho Thai is small and intimate, the restaurant is specialized in fresh and vibrant flavors, and the menu features traditional Thai dishes as well as some vegan options also available, the service is warm and accommodating and the eatery enjoys the great reviews for its delicious food and ambiance.
The most famous dish are different types of Vegan( vegan pad thai, vegan glass noodles, vegan sukiyaki, vegan lime leaf curry, vegan yellow curry, vegan papaya salad, vegan ginger tofu,) fried rice, different types of curry (green curry, red curry, yellow curry, lime leaf curry) and Dessert also available chocolate lava cake, coconut ice cream, dragon puff, mango rice sticky.
Address– 459 Magazines st New Orleans, LA 70115
Mail: sukhothai.ashwin@gmail.com
Phone number-(504) 373-6471
Website– www.sukhothai-nola.com
8. Shayan's Kitchen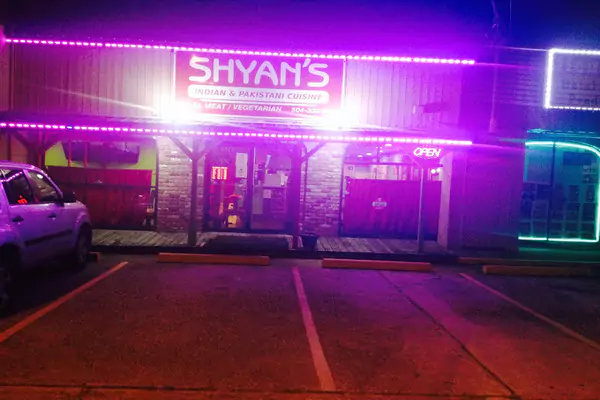 Shayan's Kitchen is also an Indian restaurant that offers traditional delicious Indian food with an unlimited variety of food and serves customers' expectations about Indian food in different ways with great service at a reasonable price.
According to their menu list, they offer a customer many choices food like Vegetable pakora, Chicken pakora, vegetable samosa, chicken samosa, Aloo gobi, aalu chole, aloo pakora, masala chana, aloo matar, aloo palak,matar paneer, saag, vegetable biryani,ginger-garlic naan, cheese naan, paratha, aloo paratha, methi paratha, mooli paratha, gobi paratha, papri chaat, halwa puri,gulab jamun, ras malai, kheer, gajar halwa, etc so if you want to taste delicious traditional Indian food in new orleans then you must try.
Address– 3320 Houma Blvd Metairie, LA 70006
Mail: info@shayarestaurant.com
Phone number-(504) 302-9901
Website– www.eatshyans.com
9. Nirvana Indian Cuisine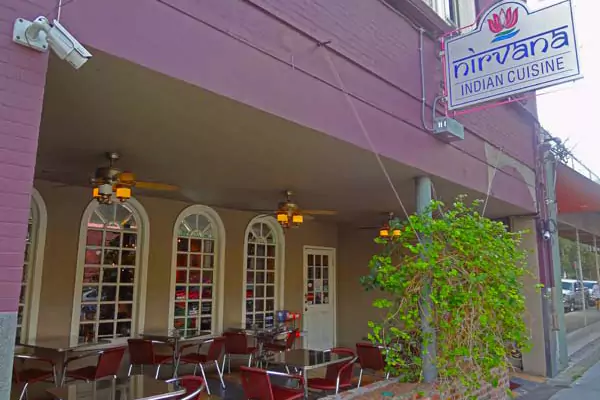 Nirvana is one of the best Indian restaurants in New Orleans, and it is well known for its holistic taste. At Nirvana visitors are provided with the most authentic taste of Indian cuisine and served with a very exciting and intimidating atmosphere. If anyone wants to taste Indian food then this is the best choice in New Orleans.
Nirvana offers a wide range of dishes which involve veggie samosa, samosa chaat, chaat papri, onion pakora, basmati rice, raita, papad, vegetable biryani, different variety of naan, roti, curry, mushroom, bhindi, paneer matar, aloo gobi, daal, kadai paneer, baingan bharta,rogan josh, kulfi, ras malai,gulab jamun. Timing is Tuesday-Sunday from 11:30 am- 10:00 pm.
Address– 4308 Magazine st New Orleans, LA 70115
Mail: nirvana@mindspring.com
Phone number-(504) 894-9797
Website– www.nirvananola.com
10. Plume Algiers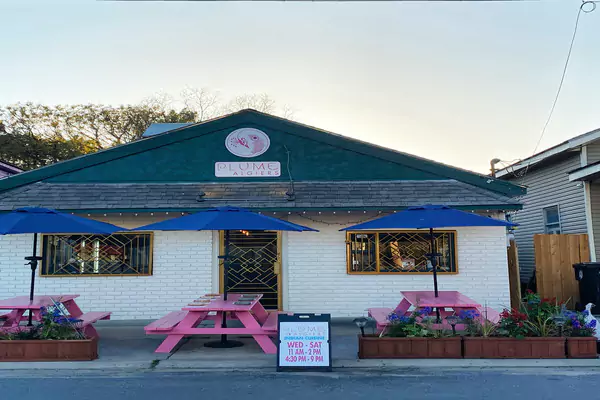 Plume Algiers is one of the most favored Indian restaurants in New Orleans that provide very delicious Indian food and enjoy their traditional Indian dishes made by using Indian local ingredients without compromising the quality, taste, and flavor of traditional Indian food. A couple's passion for community dining and the diverse foods of India led to the creation of Plume Algiers, a celebration of regional Indian cuisine.
The variety of dishes according to their menus is Appam, paneer saag, cheese garlic naan, Kathi rolls, banana chaat, basmati rice, and mango soda. Timing is Tuesday-Saturday from 11 am – 9 pm.
Address– 1113 Teche Street New Orleans, Louisiana 70114
Mail: mc@plumealgiers.com
Phone number-(504) 381-4893
Website– www.plumealgiers.com
11. Nola Desi Kitchen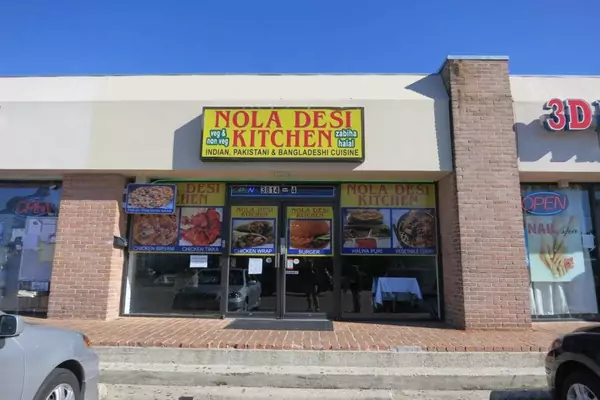 NOLA Desi Kitchen is a top-notch Indian restaurant in New Orleans that offers delicious and genuine dishes from the subcontinent. You'll keep coming back for the cuisine made with premium ingredients and flavor that is both rich and authentic. Their naan slices of bread, kebabs, and biryani are especially delectable.
The variety of dishes according to their menus is butter paneer, palak paneer, kadhai paneer, vegetable biryani, curries, naan, Gulab jamun, Ras malai, Gajar halwa, etc. The timing is 12:00 pm- 8:30 pm closed on Tuesday and Wednesday.
Address– 3814 Williams Blvd Ste 4 Kenner, LA 70065
Mail: noladesikitchen@gmail.com
Phone number-(504) 305-6555
Website- www.noladesikitchen.com
12. Tajmahal Indian Cuisine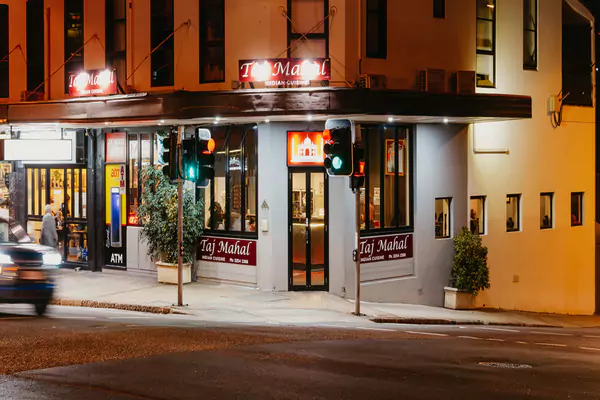 The first Indian restaurant in New Orleans, the Taj Mahal, opened its doors in 1982. It moved to its current location on Metairie Road in 1992. For more than 30 years, they have been providing traditional Indian food, One of the oldest and most revered cuisines in the world,
In the Metairie neighborhood of New Orleans, there is a magnificent and authentic Indian restaurant called Taj Mahal Indian Cuisine. The restaurant stands out in part due to its welcoming atmosphere, and the wide variety of dishes it serves is more than deserving of praise. The food is always presented with the renowned service that has made this a go-to place for Indian cuisine. It is attractively plated, bursting with vibrant tastes and colors.
Address-923 Metairie Rd Ste C Metairie, LA 70005
Mail: tajnola@gmail.com
Phone number-(504) 836-6859
Website– www.tajmahalnola.com
13. Aroma Indian cuisine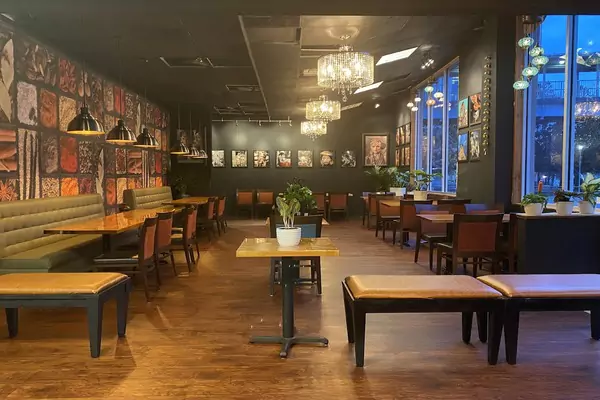 Aroma Indian cuisine restaurant is one of the best restaurants in new orleans, If you're in the CBD/Warehouse District or perhaps the French Quarter, Aroma Indian is a terrific place to dine. The tiny restaurant is close to the highway, Crystal chandeliers illuminate the wonderfully dark interior, its walls are covered in vibrant art. You'll notice a lot of traditional Indian meals plus a few fusion favorites as soon as you hold the menu in your hands.
There are two types of fried cauliflower starters, great malai tikka, vindaloo, and curries, as well as a welcome selection of vegan and vegetarian-friendly dishes, The vegetarian dish called Chili Mushrooms consists of stir-fried mushrooms with bell pepper and chili sauce and everything is delicious. Since it first opened, the interior has been renovated, and it now includes a wonderful dining area with chandelier lighting. The timing is 11:00 am- 9:00 pm closed every Monday.
Address– 401 S Claiborne Ave New Orleans, LA 70112
Phone number-(504) 766-6916
14. Good Karma Cafe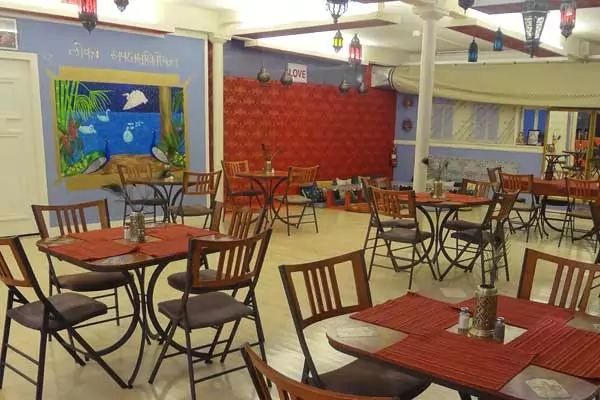 On the ground floor of Swan River Yoga in Mid-City, say Namaste Good Karma Cafe serves up wholesome, vegan, and vegetarian food with an Indian influence. Their food is organic and made with love they use local ingredients all are homemade they offer a variety of healthy dishes. The Karma plate, which includes a salad, a Malaysian chickpea-tofu soup, brown rice, and daal with poppadoms, is occasionally on the menu.
The Kombucha on tap is brewed in-house, and there are unique selections such as South Indian Upma, which is a roasted form of Cream of Wheat with flavorful spices and coconut chutney. The Buddha bagel, which is topped with avocado, cucumber, tomato, vegan cream cheese, and homemade pumpkin flax seed granola, is just one of the non-Indian alternatives available. Open every day from 8 am to 8 pm Sunday closed.
Address- 2940 Canal St, New Orleans, LA 70119, United States
Mail: goodkarmanola@gmail.com
Phone number-1 504-401-4698
Website– www.swanriveryoga.com
15. Turmeric Indian Cuisine
Turmeric Indian Cuisine is one of the best restaurants in New Orleans, It is the best place to satisfy your tummy with a wide variety of Indian Delicious food. The lunch box combo offer is very special, economical, and delicious with lots of varieties it is worth going there.
They offer three types of services Dine in, Take away, and Home Delivery If you want to order something you can directly visit the website and see full menus. Timing of this restaurant is every day at Lunch 11 am – 2:30 pm and Dinner 5 pm- 10 pm
Address– 1025 Westbank Expressway, Gretna, LA 70053
Mail: turmericllc1@gmail.com
Phone number-(504)-354-1422
Website– www.turmericnola.com
16. Lufu Nola Indian Kitchen & BAR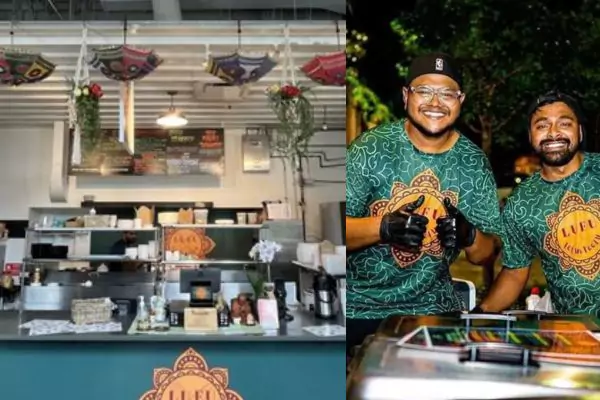 Lufu Nola is one of the best restaurants in New Orleans for Indian dishes. In recent years, the young chefs behind LUFU (Let Us Feed U) have made a stir in New Orleans, from their pop-up origins to their food stand in the defunct Pythian Market to their hip, fashionable restaurant currently in the CBD.
Sarthak Samantray and Aman Kota's innovative interpretations of regional Indian specialties like mirchi bhaji, a South Indian street meal made of stuffed banana peppers, and dahi ke kebab, a Mughlai specialty of fried yogurt dumplings, are fresh and already popular. The restaurant is complete with inventive cocktails, a cool atmosphere, and delectable desserts. The timing of this restaurant is Monday-Sunday 5 pm to 10 pm Wednesday closed
Address– 301 Saint Charles Avenue New Orleans, LA 70130
Mail: Lufu.nola@yahoo.com
Phone number-(504)-354-1104
Website– www.turmericnola.com
17. Silk Road Restaurant & Wine War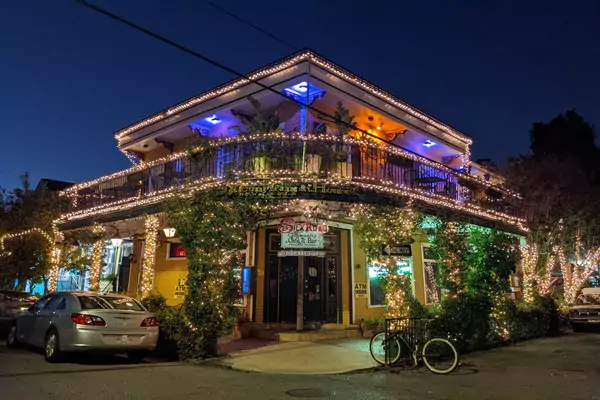 Silk Road is also one of the great options for Indian Dishes. Since many of the dishes at Silk Road can be combined with vegetables and also have several vegetarian alternatives, Silk Road is a place that is good for your heart and your overall health. A hidden finest place in New Orleans, Silk Road Restaurant & Wine Bar provides a special and comfortable atmosphere ideal for a night date or Indian brunch.
They specialize in serving genuine Indian and Honduran food, which is made by a competent staff that ingeniously incorporates these potent tastes into each meal. To accommodate a variety of dietary requirements, they even provide creative vegetarian options.
The timing of this restaurant is Wednesday-Saturday from 3 pm- 9 pm
Address– 2483 Royal St New Orleans, LA 70117
Mail: sales@silkroadnola.com
Phone number-(504) 494-8307
Website– www.silkroadnola.com
18. Punjabi Dhaba Indian Cuisine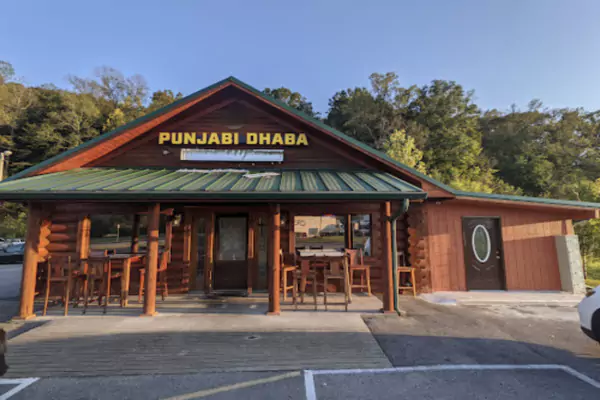 Punjabi Dhaba is one of the best North Indian Restaurants in New Orleans serving fresh Authentic food since 2018 one of the great options in Kenner. They serve north Indian traditional food with unique homemade style with high quality locally sourced food so enjoy unlimited north Indian variety of delicious food in a sophisticated environment. You also reserve a table by visiting a website and also explore the full menu Timings are 11 am to 10 pm Tuesdays closed.
Address-2305 W Esplanade Ave Kenner, LA 70065
Mail: Punjabidhabausa2018@gmail.com
Phone number-(504) 441-2323
19. Salt N Pepper Restaurant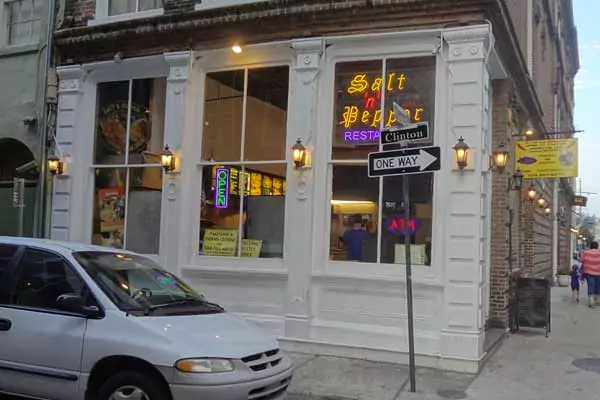 Salt N Pepper Restaurant is one of the Indian and Pakistani Restaurants in New Orleans. This restaurant mainly served Indian cuisine, pizza, and PO's boys. As it is located in the heart of the French Quarter, it is open until late so if you don't have dinner till late, this restaurant is a good choice either to take out or delivery or dine in.
This restaurant is closed till now but it will open near fall so I am including this in my list. It offers vegan foods too if you have a vegan friend you don't have to worry about that case. In this eatery, people mostly like goat biryani, samosa, curry, saag paneer, pakora, naan the garlic one, and don't forget their pizza.
Address-1019, 201 N Peters St, New Orleans, LA 70130
Mail: snpfood@gmail.com
Phone number-(504) 561-6070
20. Tandoori Chicken Restaurant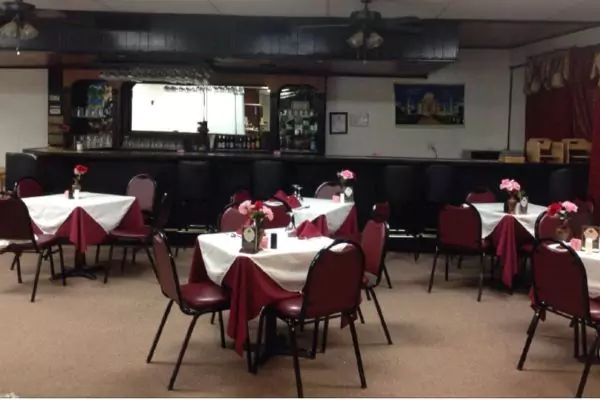 Tandoori Chicken Restaurant is one of the best Indian Restaurants in New Orleans serving both veg and non-veg like lamb biryani and butter chicken. Sometimes culinary treasures are hidden behind red drapes…don't judge a book by its cover! You can say about this restaurant from the outside it looks like any other restaurant in a strip mall as the owners might not have spent a lot of money making the place look appealing, but the food is always great.
A buffet option is available in which the local fish baked in the tandoor oven delivers a succulent dish, served with dal (lentils), rice, and puffy nan bread as well as butter chicken and curry are awesome. This restaurant is temporarily closed but it will be open soon so you must check out this restaurant.
Address-2916 Cleary Ave #1, Metairie, LA 70002
Phone number-(504) 299-1926
Conclusion
These are some lists of the Best Indian restaurant in New Orleans, and I hope that this information will be useful for travelers who visit New Orleans and want to eat something Indian Traditional Delicious Dishes. We appreciate you taking the time to read this article and we sincerely hope that it will be beneficial to you. Thank you for visiting here and for giving your precious time.