Top 20
Best Indian restaurants in Colorado
Want to taste authentic Indian food in Colorado then you are at the right place, do not worry because in this blog you will get all the information about the delicious, mouth-watering Indian food in your city colorado. Indian food is influenced by many cultures, traditions, and trends, containing flavors, mouth-burning spices, fresh organic ingredients, and a sizzling hot tangy, savory taste. Every tongue is craving super delicious Indian cuisine, made with no preservatives.
Due to urbanization and the good connections between the countries, you can taste Indian cuisine anywhere in the world without hesitation. The most important thing is that Indian cuisine is made with the same Indian flavors everywhere, and if you are finding Indian restaurants in Colorado then keep reading the blog. So here we are providing you with a list of the best Indian restaurants in Colorado.
You can also read these articles on the Best Indian restaurants in the USA.
For all those who want to taste delicious and traditional Indian food in Colorado, Here is the list of the 20 best Indian restaurants in Colorado you can visit.
1. Indian oven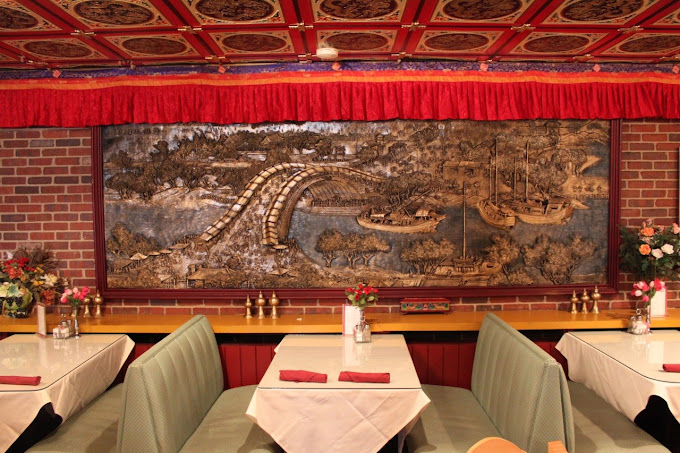 Indian Oven is the best Indian cuisine restaurant in Colorado, offering you Awesome tasty food with a creative ambiance and a beautiful decorative theme, the special part is that they are providing free rice pudding or mango custard with a purchase of $23. Every single bite of food will take you to the taste of real Indian flavors.
The whole interior is decorated like the palace of the Indian king, with big paintings over the wall looking so rich and royal. Seating and enjoying Indian food in such traditional surroundings will be a lifetime experience for you.
Address: 2890 S Colorado Blvd, Denver, CO 80222
Phone No.: 303 756 5866
Timings: Mon-Sun: 11:00 Am – 08:30 Pm
Website: www.indiaovendenver.com
2. Zaika Indian Cuisine – Colorado Springs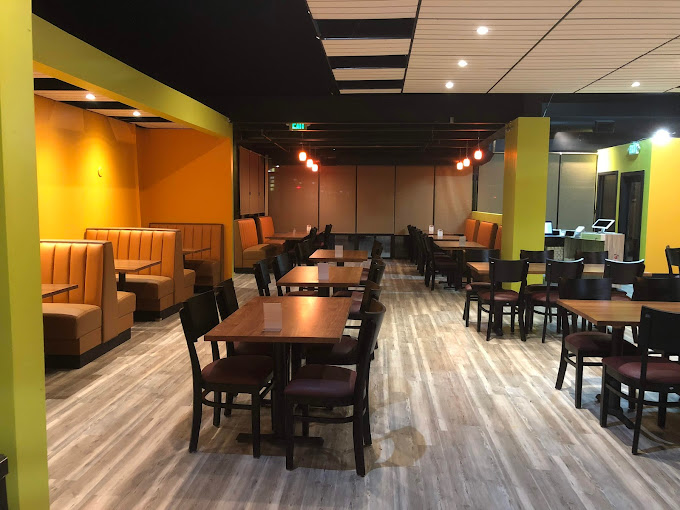 Zaika Indian Cuisine is a family Indian restaurant in Colorado serving you with passion and dedication, with flavorful food and awesome service this restaurant has an extensive menu comprising some of the highly ordered special dishes, which are samosa( crispy outing with potato and peas filling), onion bhaji (fritter), chicken tikka masala served with fresh garlic naan, and original Indian dumplings served with sesame tomato sauce.
The interior is simple and beautiful. If you are in Colorado and you are craving and excited to taste authentic Indian food then come and try the zaika Indian cuisine.
Address: 4661 Centennial Blvd Colorado Springs, CO 80919
Phone No.: 719 599 7337
Timings: Sun-Sat: 12:00 Am – 09:00 Pm
Website: www.zaikacosprings.com
3. Serene Cuisine of India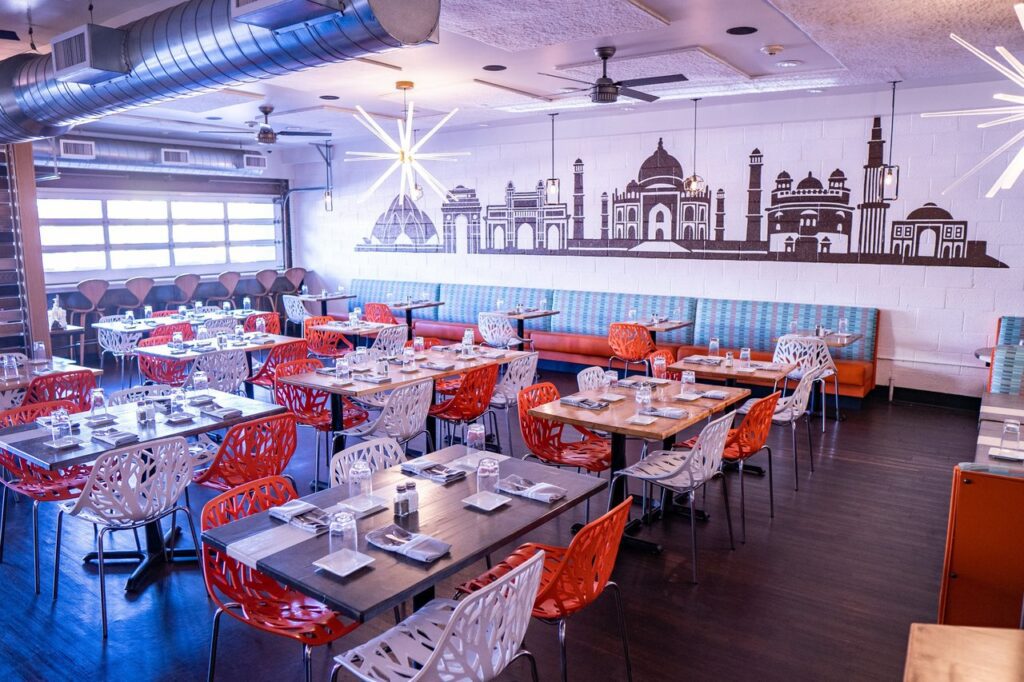 Serene cuisine of India in Denver, Colorado provides you with authentic traditional Indian food with exciting Offers like a free appetizer with 3 entrees, and if you will order 5entree then one more is complimentary, and with the family pack with 7 entrees you will get both 1 entree and the appetizer free free free, so isn't it exciting let's go and try this eatery.
The place is famous for its Indian food, made with fresh ingredients with love and care. Order some special dishes like chicken korma, saag paneer, and vegetable korma. The interior is so elegant and lively, one should try to visit here once.
Address: 2070 S University Blvd Denver, Colorado 80210
Phone No.: 303 284 6584
Timings: Sun, Tues, Wed – 11:00 Am – 09:00 Pm
Wed – 04:00 Pm – 09:00 Pm
Fri – Sat – 11:00 Am – 09:30 Pm
*MONDAY CLOSED
Website: www.serenecuisineofindia.com
4. Mint Indian Restaurant And Lounge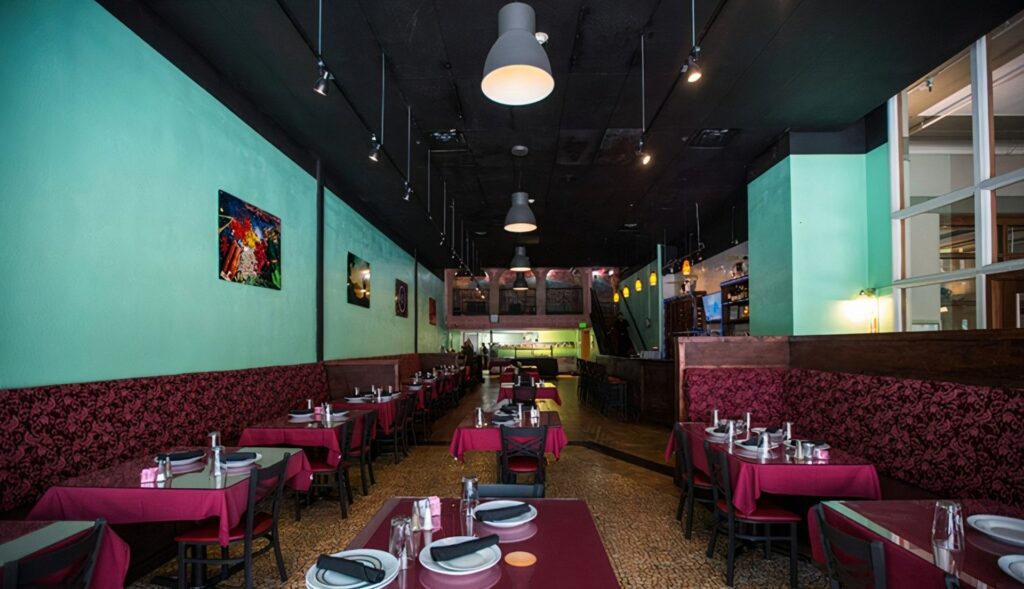 With a team of professional chefs who made mouth-watering Indian cuisine, Mint Indian Restaurant has made its name in Colorado. After tasting the food of mint you will receive the value of your every single penny. Some of the special dishes on the menu are chargrilled salmon with saffron mustard, butter chicken, chicken Chennai, murg mussalam, chicken shahjahani, and lamb Chennai. I can surely say that eating here will be your finest dining experience.
The Interior is quite good, followed by the red hot table clothing and wooden chairs, the staff is also supportive and you will be provided with the best service.
Address: 1531 Stout St #130, Denver, CO 80202
Phone No.: 720 931 1111
Timings: Sun-Sat: 11:00 Am – 10:00 Pm
Website: www.mintindiandenver.com
5. Bawarchi Biryani Point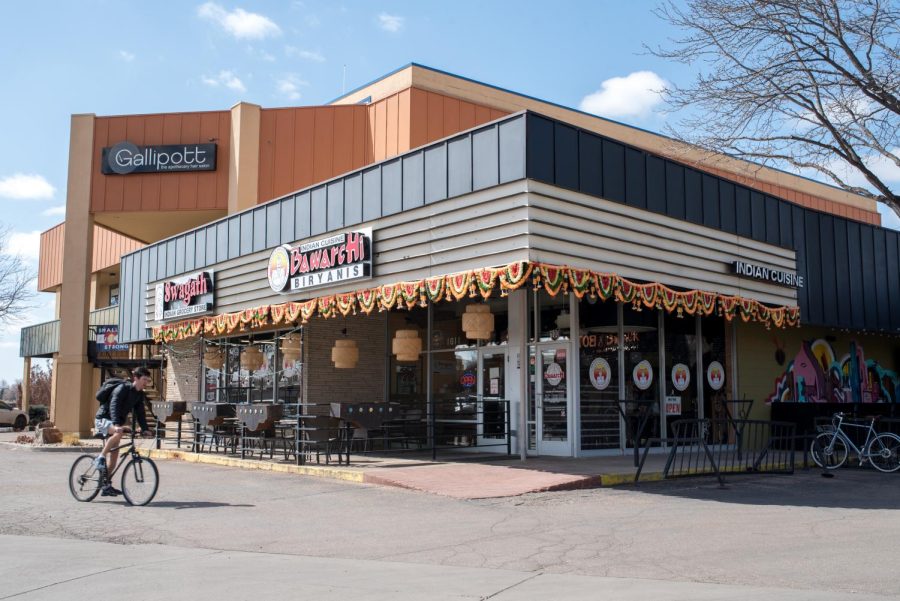 If you are a biryani lover and want the original Indian flavor biryani then don't skip the Bawarchi biryani point in Colorado, the same Indian spices and aroma attract you towards them. Go today and try this eatery. They are also offering Indian cuisine other than biryani.
The vibes inside the restaurant are so awesome, most preferable at night time, the elegant ceiling and tasty delicious food comfort you to the other zone.
If you are also an Indian food lover like me and want to taste traditional Indian authentic food then must visit here, it will be a one-time experience.
Address: 11001 E Arapahoe PI, Unit B1, Centennial, CO 80112
Phone No.: 720 799 5666
Timings: Sun – Thur: 11:00 Am – 10:00 Pm
Fri – Sat: 11:00 Am – 11:00 Pm
Website: www.bawarchibiryanis.com
6. India's Kitchen II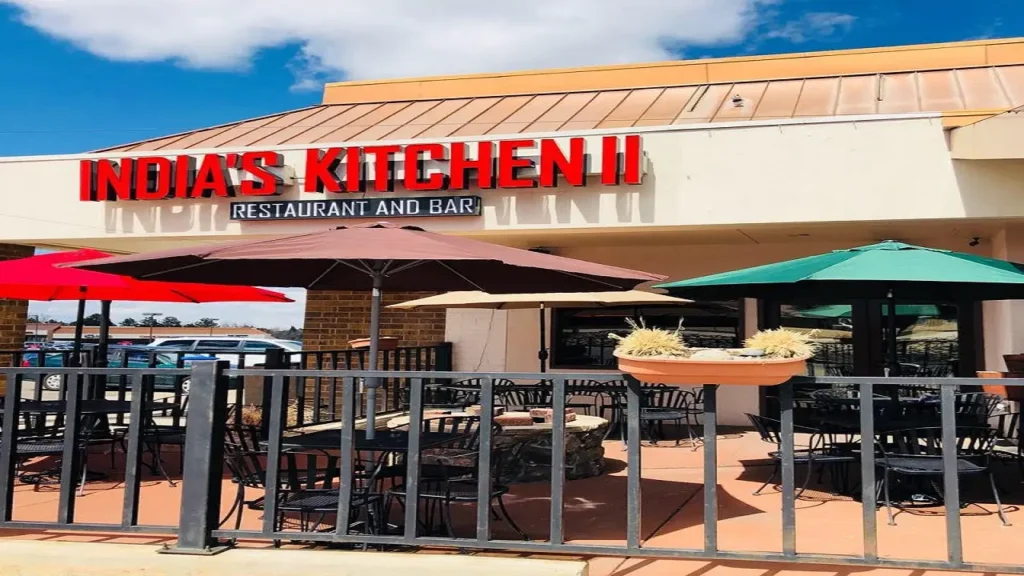 Indians Kitchen II is one of the famous Indian restaurants in Colorado, providing you the dine-in, takeaway, and delivery services, the exciting offer is that you will get 10 % off on your pick-up orders if you order online.
You can try some of these dishes from the long menu i.e. shahi dal, chicken tikka jangiri, chicken dhansak, butter chicken, mint chicken, and goat curry. Here you also get a separate drinks menu, you are offered different drinks, beers, wines, and cocktails from all over the world. The main point of attraction is the bar, other than that wooden chairs and tables compliments the whole interior.
Address: 8236 South Holly Street, Centennial, CO 80122
Phone No.: 303 488 0101
Timings: Mon-Sun: 12:00 Am – 09:00 Pm
Website: www.indiaskitchen2.com
7. Star of India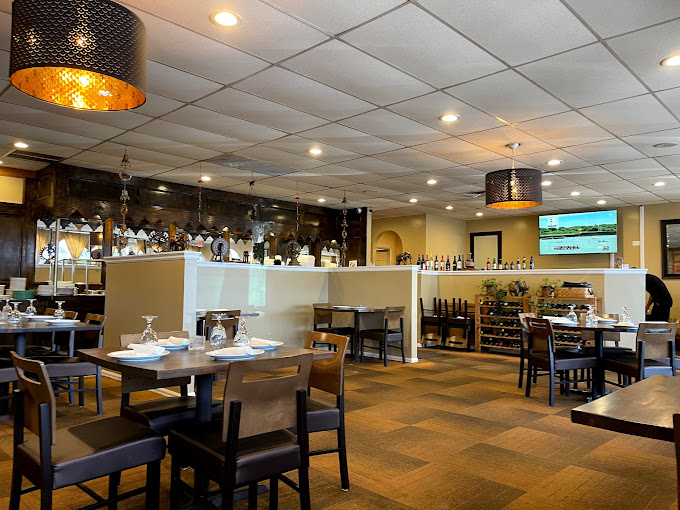 Fresh and authentic flavors are put on your dish with a beautiful presentation and pleasant service. Star of India restaurant is the star of traditional, flavorful, tasty mouth-watering Indian food without any doubt. The menu is full of awesome dishes like biryani, tandoors, and vegetarian food.
You will also get the space outside to sit and dine if you want to experience eating in the fresh air, other than that ambiance inside the restaurant is also elegant and awesome. The staff is very supportive, and the bar is for drink lovers. Must visit to try the dining with-drinks experience.
Address: 3102 S. Parker Road A-10 Aurora, CO 80014
Phone No.: 303 755 1921
Timings: Tue – Sun: lunch- 11:00 Am – 2:30 Pm
Dinner- 04:00 Pm – 08:30 Pm
*MONDAY CLOSED
Website: www.starofindiadenver.com
8. Mehak India's Aroma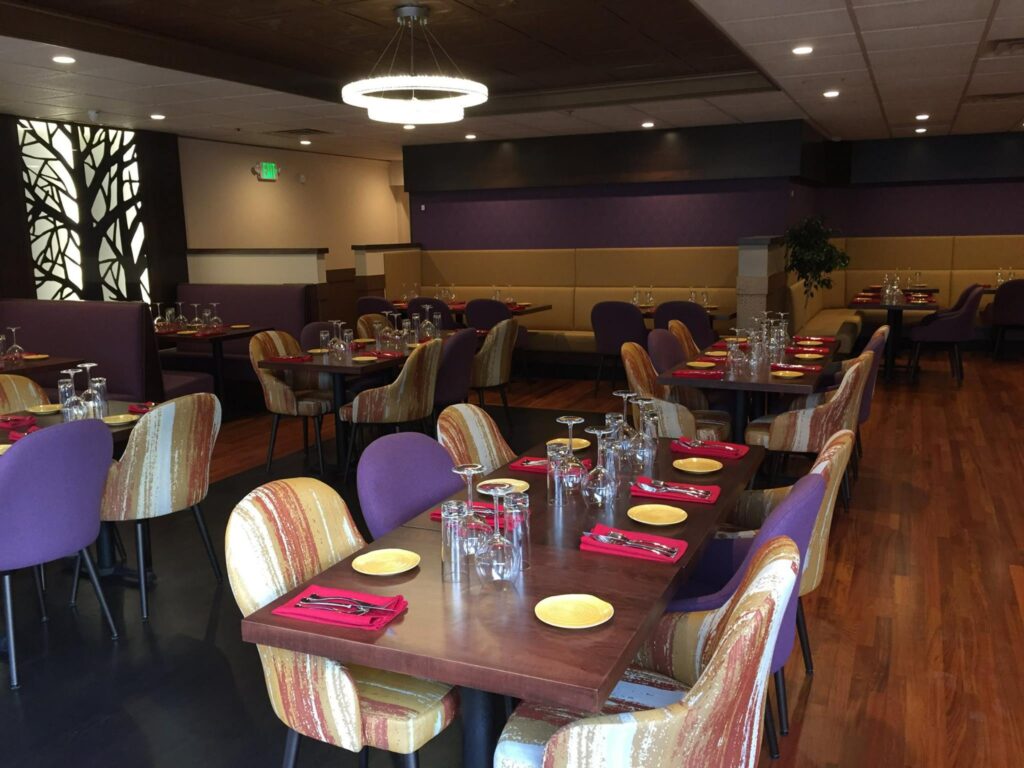 Nothing can be compared with the restaurant with its elegant, lively ambiance and tasty food, Mehak Indian aroma is one of those that provide you with both of these. You should never miss a chance to eat in this restaurant, the classic bar at the corner with the combination of yellow and lavender chairs gives compliments to the whole surroundings, and the ceiling is covered with a glass chandelier which looks awesome.
This is the first fine dining restaurant in Denver, that gives you awesome service and such delicious food. Go and visit here today for an unforgettable experience.
Address: 250 Steele St.#100 Denver, CO 80206
Phone No.: 720 638 9350
Timings: Mon-Sun: 12:00 Am – 11:59 Pm
Website: www.mehakdenver.com
9. Namaste INDIA Restaurant and Bar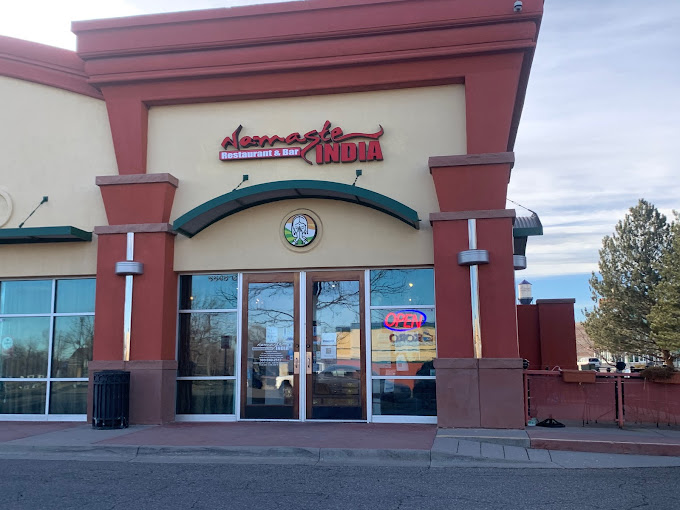 Namaste India restaurant is famous all around for its best tasty food. Nothing can be compared with the Indian food of this eatery in Colorado. One of the best Indian restaurants in Colorado, without thinking twice.
Super delicious food with a colorful ambiance makes your day, just after entering your heart will feel happy with the surroundings, and just after eating your stomach feel happy with the awesome food. The tandoori dishes are cooked especially in the charcoal clay oven, the specialty of the restaurant is the thali for both veg and non-veg. If you are in Colorado then must visit here, for a lifelong experience.
Address: 5545 Wadsworth Byp, Arvada, Colorado 80002, US
Phone No.: 303 940 2517
Timings: Mon-Fri: 11:00 Am – 09:00 Pm
Sat-Sun: 12:00 Am – 09:00 Pm
Website: www.niarvada.com
10. SPICE ROOM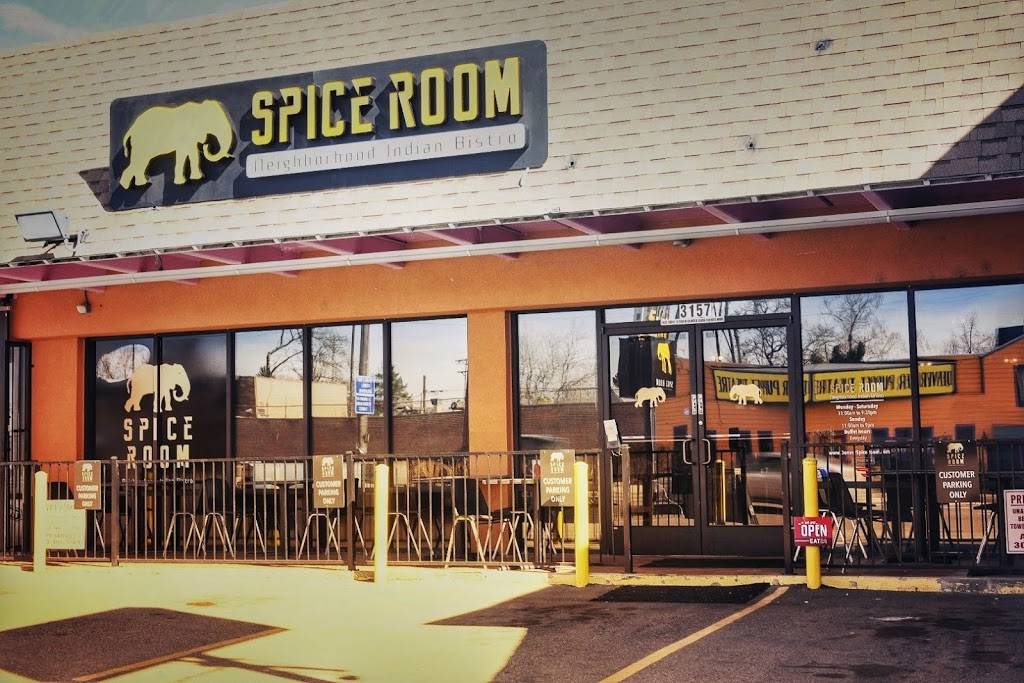 Opens its gate in July 2019, with a motto that first feed your eyes then feed your tummy. With a perfect blend of herbs, spices, and flavors, Spice Room provides you with food that satisfies your stomach. Some of the most ordered dishes in the restaurants are chicken pathia, batata vada pav, cucumber salad, makhani, garlic cheese naan, carrot pudding, and the mouth-watering shahi paneer.
The ambiance inside the restaurant is delightful and decorative, you will enjoy your visit here at Spice Room. A restaurant is suitable for your visit with friends as well as family, with delicious food and friendly staff.
Address: 3100 E Colfax Ave, Denver, CO 80206
Phone No.: 303 285 3700
Timings: Mon-Sat: 11:00 Am – 09:30 Pm
Sun: 11:00 Am – 09:00 Pm
Website: www.denverspiceroom.com
11. Curry Kingdom Indian Restaurant and Bar- An Indian Eatery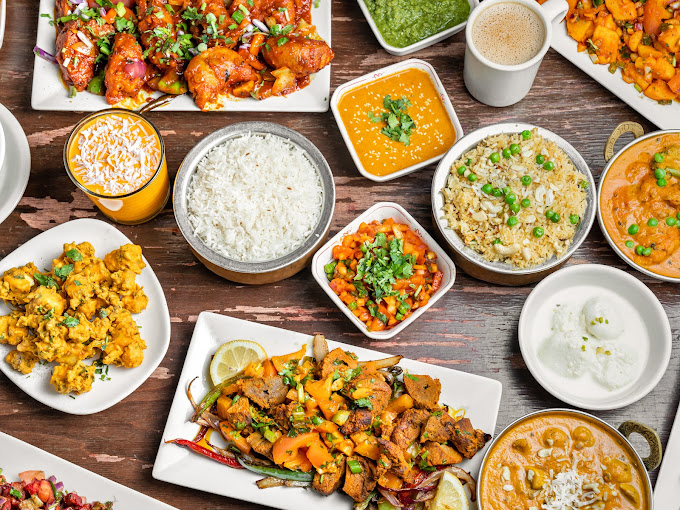 Curry Kingdom Indian restaurant is one of the best Indian cuisine restaurants in Colorado, food is offered to you with the perfect platting and the best possible taste, you will love the environment and the staff, all the members of the crew are super supportive and the main thing is that the restaurant also provides buffet in the lunchtime.
Eye-soothing ambiance with the bar at the corner and the red color theme gives you the perfect eating vibes. Searching for Indian cuisine in Colorado? Then go and Enjoy your dining experience with curry kingdom, and taste authentic Indian cuisine.
Address: 7605 West 44th Ave, Wheat Ridge, Colorado 80033, US
Phone No.: 303 422 3665
Timings: Mon-Sun: 11:00 Am – 09:00 Pm
Website: www.currykingdomco.com
12. Chutney Indian Cuisine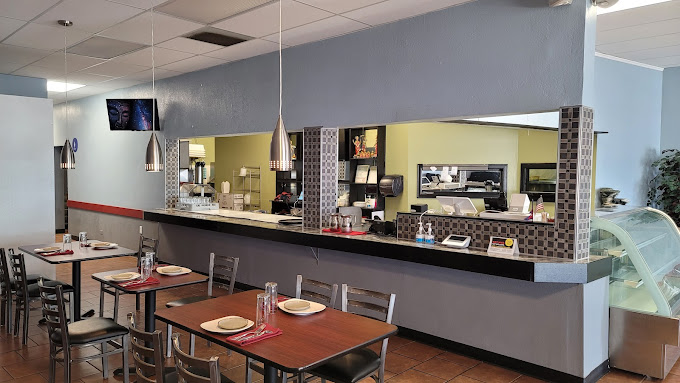 Chutney Indian Cuisine is welcoming you with a perfect elegant interior to have the delicious tasty spicy Indian cuisine in Colorado. Provide you with a range of north Indian food like chicken tandoori, samosa, pakora, malai paneer, and sheek kabab, and all the dishes are freshly made with the proper blend of flavors and spices.
Get an extra 10 % off when ordering from the app, must-visit Chutney Indian Cuisine for authentic Indian food, and a once-in-lifetime experience. You will get amazing hospitality and the crew members are also friendly.
Address: 2740 S Hawana St. Unit k, Aurora CO 80014
Phone No.: 303 997 6202
720 797 2448
Timings: Mon-Sun: 11:00 Am – 09:30 Pm
13. Saucy Bombay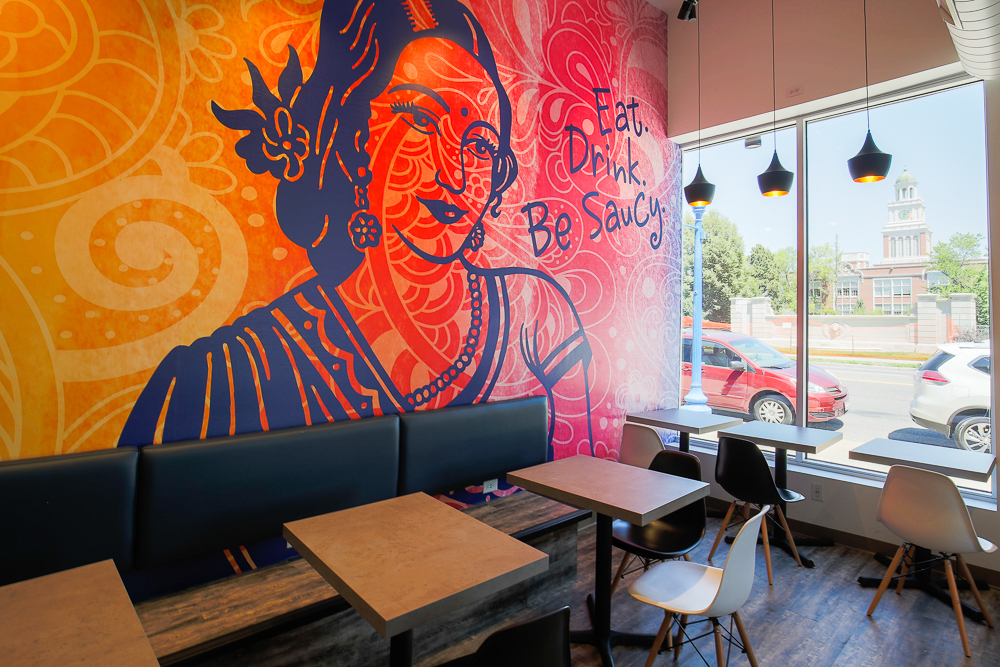 Saucy Bombay the name itself takes you to the best spicy and tangy state of India, and similarly, they are servicing you here in Colorado. The lively colorful ambiance with a beautiful painting of Indian women on the wall gives you the vibe like you are sitting in India itself, the whole theme is creative as the food is!
They offer you a wide range of Indian food, with that originally generated flavors from Bombay. The eatery is famous for its signature blows which any customer can choose according to their preferences and Provides you the option to customize your blow and wrap.
Address: 2616 East Colfax Ave Denver, CO 80206
Phone No.: 303 320 3020
Timings: Sun – Thur: 02:00 Pm – 11:00 Pm
Fri – Sat: 02:00 Pm – 02:00 Pm
Website: www.saucybombay.com
14. Taz Indian Restaurant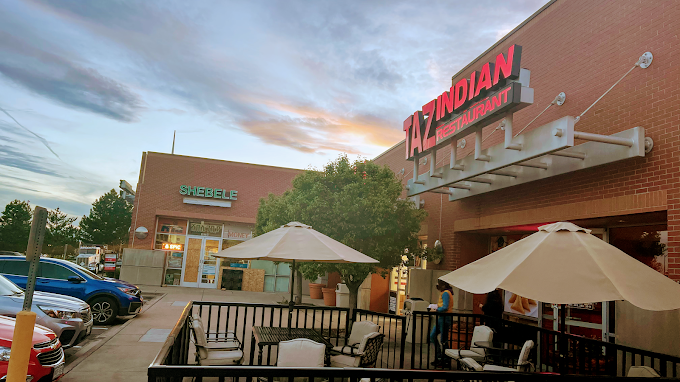 The menu features classic curries and tandoori dishes. With attentive service, reasonable pricing, and delicious food Taz Indian Restaurant offers you the best hospitality in the town. The restaurant offers you a wide range of popular dishes and some exotic collections of drinks like ginger beer, white wine, draft beer, and some cocktails and juices.
Dishes like chicken tikka masala, samosa, and saag paneer served with naan are very famous. Enjoy every single food and flavor while seating in a peaceful environment and the dark theme can also sit outside in the fresh open air to have your food.
Address: 10731 E Alameda Ave Aurora CO 80012
Phone No.: 303 366 3011
Timings: Mon-Sun: Lunch: 11:00 Am – 03:00 Pm
Dinner: 04:30 Pm – 09:00 Pm
Website: www.tazindianrestaurant.com
15. Yak & Yeti Restaurant and Bar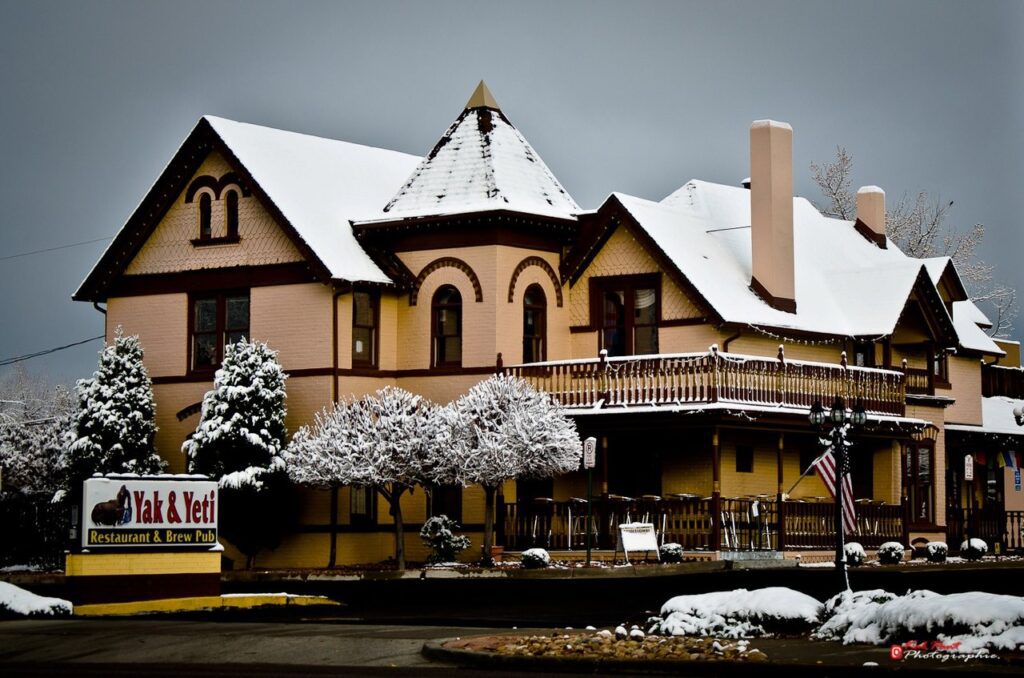 Yak & Yeti is one of the best Indian restaurants in Colorado one can visit. It provides you the rich and royal treatment, this is a theme-based restaurant, and the interior is soo royal and sophisticated that nothing can be compared, if you'll visit here once, you will remind its lifetime.
The point of attraction is the bar that offers you handcrafted beers, and authentic Indian flavors with mouth-watering dishes. The food tastes superb and the environment is comfortable. Enjoy your visit as the staff is trying their best to make you feel special. The best eatery you can visit at Arvada, Colorado.
Address: 7803 Ralston Road, Arvada, CO 80002
Phone No.: 303 431 9000
Timings: Mon-Sat: 11:00 Am – 09:30 Pm
Sun: 11:00 Am – 09:00 Pm
Website: www.theyakandyeti.com
16. Monsoon Cuisine Of India

Monsoon Cuisine of India is one of the well know Indian restaurants in Aurora, Colorado that offers you an endless menu and exotic beers. The restaurant contributes to the environment, all the utensils used here are biodegradable, and the food featuring curries, and meats are yummy.
Some of the Dishes you can order are perfected masala, nutty korma, traditional curry with naan, and creamy saag. You can enjoy your eating in the peaceful elegant environment and the friendly staff members. If you too are craving Indian food in Colorado then visit here as soon as possible.
Address: 24107 E Commons Ave Ste 105 Aurora, CO 80016
Phone No.: 303 627 5444
Timings: Sun – Thur: 09:00 Am – 11:00 Pm
Fri – Sat: 11:00 Am – 10:00 Pm
Website: www.monsoonsouthlands.com
17. Haveli Indian Cuisine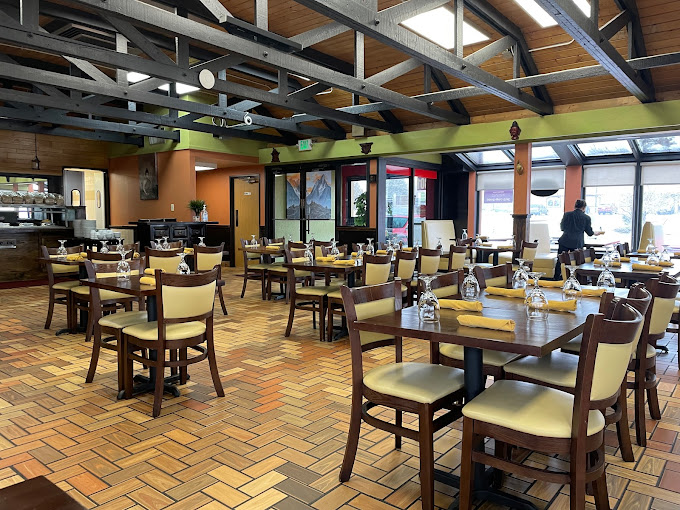 Haveli Indian Cuisine is an Indian restaurant in the city of Colorado. The fresh green vibes inside the restaurant make your dining more special. Some of the most famous dishes in the restaurant are fish makhani, goat curry, chicken coconut curry, baingan mussallam, Kashmiri kofta Kesari, mushroom mutter, dal tadka, mutter paneer, sahi paneer, baingan bharta, and tangy kabuli chana masala.
If you are searching for authentic Indian goods, and the finest dining experience then must visit haveli indian cuisine and enjoy your meal. The staff here is attentive and frankly ready to answer all your queries and also suggest to you the best dish of the time.
Address: 301 Est Country Line Road, Littleton CO
Phone No.: 303798 5066
Timings: Mon-Sun: 11:00 Am – 09:00 Pm
Website: www.havelilittleton.com
18. Jewel of India Restaurant & Bar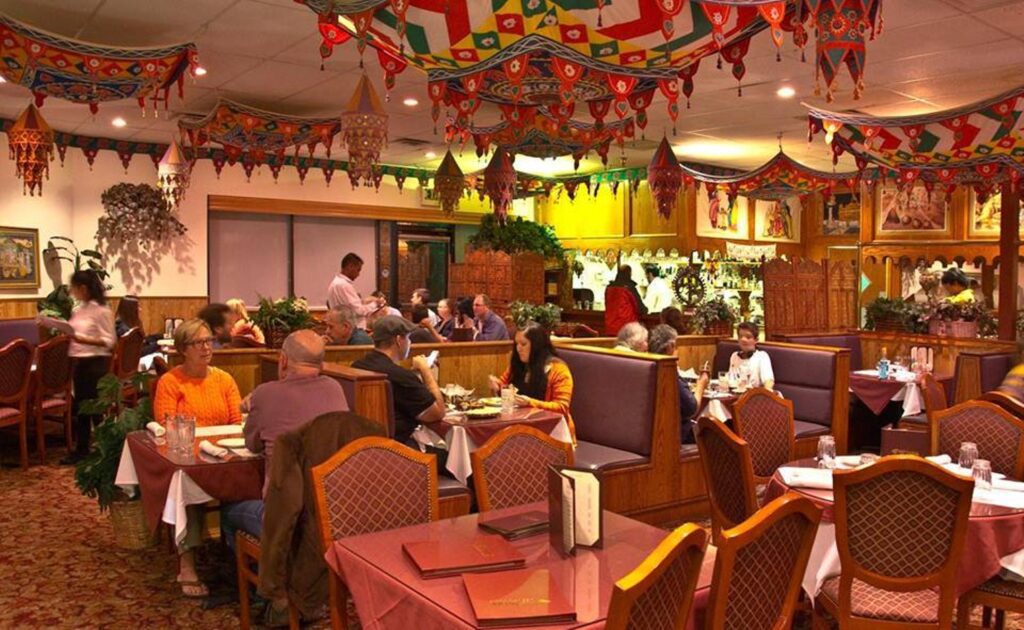 Jewel of India comes among the best Indian restaurants in Colorado. The colorful and decorative ambiance welcomes you all to try this eatery, the decoration inside the restaurant is inspired by the Indian culture and everything compliment one another. The food is also as good as the decor of the place.
If you are visiting at the time of lunch then must try the lunch buffet, and some specialties of the restaurant are chana saag, shahi paneer, aloo chole, kadhai paneer, pakora curry, malai kofta, vegetable korma, and mutter paneer all taste best with butter garlic naan, chutney, and raita, with jeera roasted rice. Go and have some authentic Indian food at a jewel Indian restaurant.
Address: 10343 Federal Blvd Unit P Westminister, CO 80260
Phone No.: 303 469 7779
Timings: Mon-Sun: Lunch: 11:00 Am – 02:30 Pm
Dinner: 05:00 Pm – 09:30 Pm
Website: www.jewellofindia.com
19. Himalayan Spice Indian Cuisine – Denver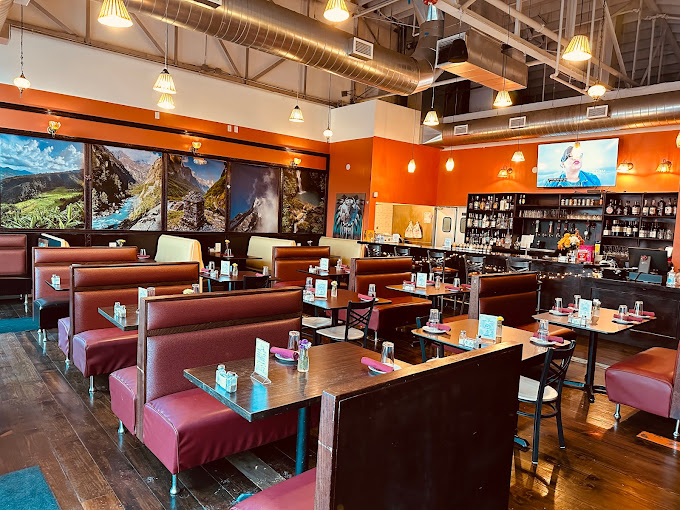 With home-style cooking Himalayan Spice Indian Cuisine offers you a wide range of authentic Indian dishes, with the best flavors and aromas in Colorado. The most famous chef's special dish is Scallop and Shirmp moilee. Other than that mango chicken curry, Himalayan veg family package, chicken biryani, chicken tikka masala, paneer tikka masala, tofu tikka masala, vegetable tikka masala, and korma is also famous.
The ambiance inside the restaurant is magical, the painting of the great mountain range Himalaya on the wall compliments the title of the restaurant, other than that the color combination and the staff are awesome. Must visit this eatery and record your experience too.
Address: 4279 Tennyson St, Denver, CO 80212
Phone No.: 720 485 3107
Timings: Mon-Thurs: 11:00 Am – 09:30 Pm
Fri-Sat: 11:00 Am – 10:00 Pm
Sun: 11:00 Am – 09:00 Pm
Website: himalayanspicedenver.com
20. Azafran Indian Cuisine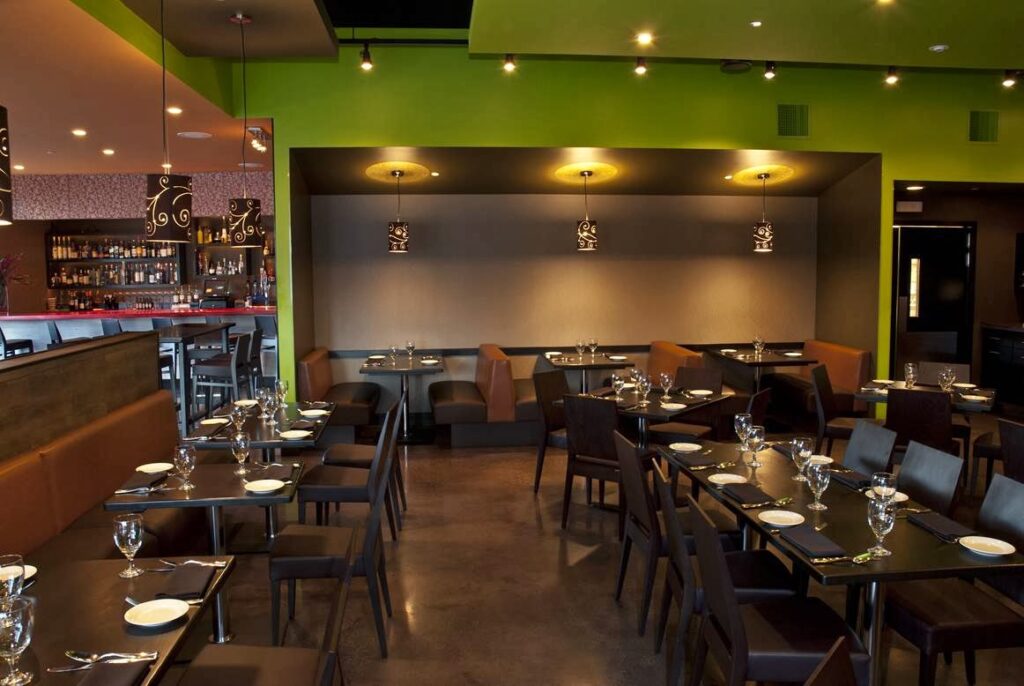 Azafran Indian Cuisine is among the best Indian restaurants in Colorado, with fresh flavors, a great wine collection, and the best Indian food. If you visit here on Wednesdays, you will get 20% off on all the bottles of wine, and enjoy your Wednesday with sound on, and stress gone. The bar menu has an extensive range and varieties of drinks, and the food menu with mouth-watering dishes like tandoori chicken tikka, crab masala, rajwadi samosa, and lamb pav bhaji.
The interior is sophisticated and gives you cozy vibes, and crew members are also supportive and this all makes your day memorable, if your tongue is craving Indian food then Azafran Indian Cuisine will be the best place for you.
Address: 535 Zang Street, Suite C Broomfield, CO 80021
Phone No.: 303 465 4444
Timings: Lunch: Mon-Fri: 11:30 Am – 02:30 Pm
Sat: 12:00 Pm – 03:00 Pm
Dinner: Mon-Thurs: 05:00 Pm – 09:30 Pm
Fri-Sat: 05:00 Pm – 10:00 Pm
* SUNDAY CLOSED
Website: www.azafran.restaurant