Top 20
Best Restaurants in Charleston
Charleston is the most beautiful port city in South Carolina. Spring is the best time of year to visit Charleston. This city has Southern charm, pleasant weather, and pearl bars everywhere you look. But now more than ever, there's a lot to eat apart from biscuits, snacks, and seafood. If you are in town and looking for the best restaurants in Charleston, look no further. This city has different types of restaurants which can fulfill your desire to eat. Here you will find natural wine bars and different types of restaurants that are likely to be a highlight of your visit to this city.
Here you will find our preferred best food places in Charleston. We have included everything from where you find the best classic food places and our favorite Chinese and American dishes in this city.
Explore our other articles on the best restaurants in USA
South Indian Restaurants in USA
Indian restaurants in Los Angeles
1. Edmund's Oast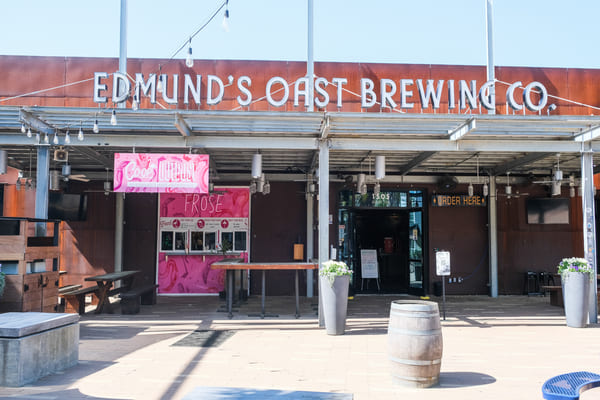 Edmund's Oast is situated on Morrison's Drive. It has been a popular mingling place for citizens and local visitors since its opening. This place is a compound: Outside there is a large gathering space of picnic tables for beer and wine drinkers, and beyond that a seating area with long family tables.
They have more than 35 different types of beer and wines. Their service is friendly and familiar.
Because of the restaurant's nature of indoor and outdoor spaces, this is a celebrity place. This space offers and creates a community, so it is a costly and rich space to get food here.
Address: 1081 Morrison Dr. Charleston, SC 29403
Phone: 843-727-1145
Website: www.edmundsoast.com
2. The Obstinate Daughter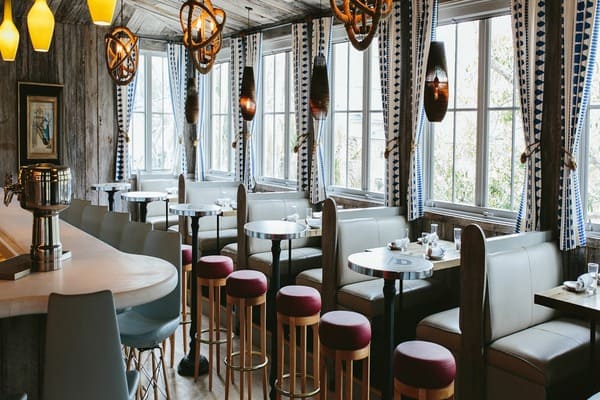 The Obstinate Daughter is a southern restaurant that is motivated by French, Italian, and Spanish restaurants with a wood-fired oven. The restaurant's menu focuses on pizza, pasta, small plates, and a raw bar. The restaurant tries to offer the best level of quality food and services. In their menu, they provide different types of French and Italian food dishes to their visitors. It is their relationship with their guests and suppliers that truly differs from their restaurant. It is known as one of the best restaurants in Charleston.
Address: 2063 Middle Street, Sullivan's Island, SC 29483
Phone: 843-416-5020
Website: www.theobstinatedaughter.com
3. Fig Restaurant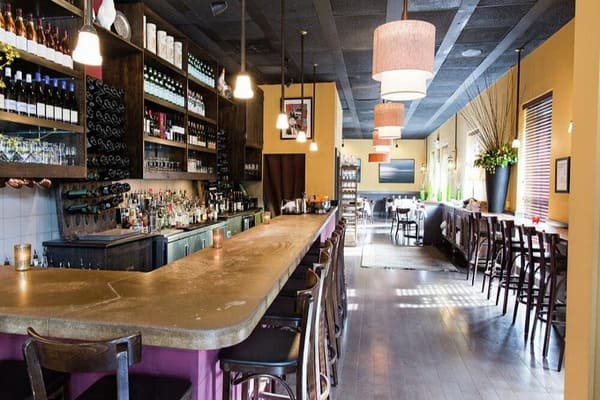 Fig is one of the best restaurants in Charleston that makes people take Charleston's food seriously. This city started to become a delicious and popular spot in the south over a decade ago. This restaurant uses periodic and local ingredients to make dishes more delicious and rich.
The chicken liver plate is Fig's main dish which you should try here. If you want to feel the real pleasure of this restaurant, make sure that at least one of the fish dishes should be on your table.
If you want to try non-veg dishes that are rich in quality and taste, Fig can be one of the best restaurants in Charleston for you.
Address: 232 Meeting Street, Charleston, SC 29401
Phone: 843-805-5900
Website: www.eatatfig.com
4. Chubby Fish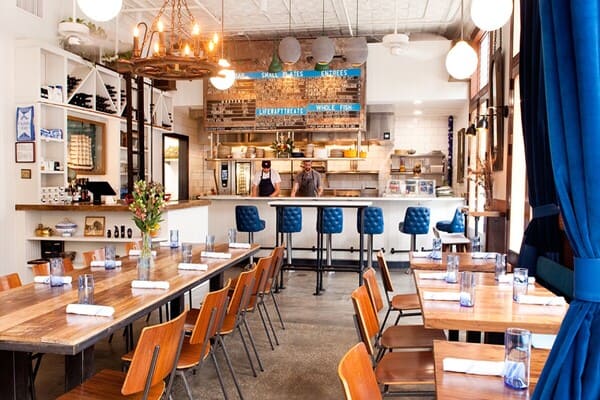 Chubby Fish restaurant was founded in 2018 and now it's become one of the best stirring restaurants in Charleston. Their periodic menu is listed on a chalkboard in front of the kitchen.
They provide locally caught and hand-picked seafood with different types of oysters. Chubby Fish connected with local fishermen and farmers to get the very best seasonal ingredients the Lowcountry has to offer.
Caviar sandwiches are the must-try dish here for the non-veg food lover. If you are with family and friends this is the best date night place for you.
Address: 252 Coming St, Charleston, SC 29403, United States
Phone: 854-222-3949
Website: www.chubbyfishcharleston.com
5. Ma'am Saab Restaurant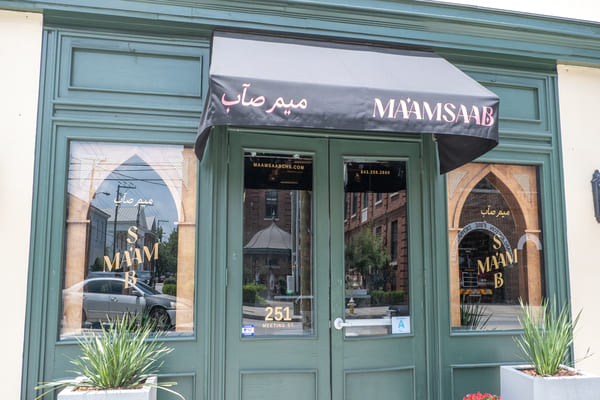 This Pakistani restaurant began as a temporary spot on Upper King Street in 2020. Now, they have their own place with coolly decorated brick walls and purple lights. There's also a big screen showing scenes from Pakistan.
The best thing to eat there is butter chicken. You should also try the lollipop chicken and the lamb-filled qeema samosas. If it's on the menu, finish your meal with cardamom and rice kheer for dessert. It's sweet and savory, perfect to share with friends, and one of the best treats in the area.
Address: 251 MEETING STREET
Phone: 843-259-2660
Website: www.maamsaabchs.com
6. Jackrabbit Filly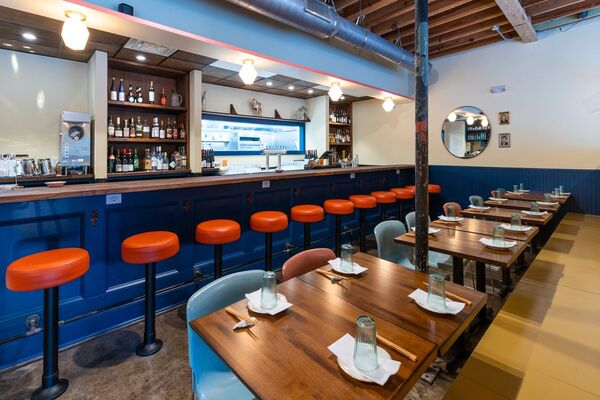 Jackrabbit Filly is a family-style based restaurant. That means everything is meant to be provided. Usually, they provide two items more than the number of customers at the table. Here they focus on Chinese-American dishes with their own recipes. Their dumplings are always the best choice to start your dinner, with Korean food and fried rice. This can be the best spot to enjoy the fast food and snacks in Charleston.
Address: 4628 Spruill Ave, North Charleston, SC 29405
Phone: 843-460-0037
Website: www.jackrabbitfilly.com
7. Chasing Sage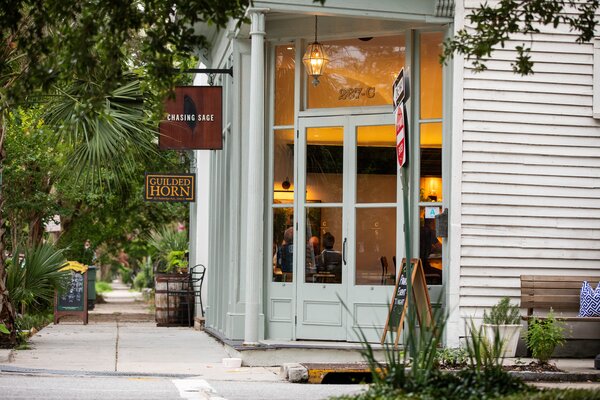 While many places claim to embrace the farm-to-table concept, Chasing Sage takes it to heart. Nestled in the Cannonborough-Elliotborough neighborhood, this restaurant goes above and beyond by sourcing ingredients from the owner's historic family farm.
Their menu exclusively offers small plate options, but for an exceptional dining experience, opt for the "Let Us Pick For You" choice. The chefs will craft a five-course meal, complete with optional beverage pairings. Begin your delicious journey with the yeast, served with cultured butter, a testament to your refined taste. And whatever you do, don't miss out on the delightful spring onion dumplings; they're a must-try.
Address: 267 Rutledge Avenue, Charleston, SC 29403
Phone: 854-444-3402
Website: www.chasingsagerestaurant.com
8. Rodney Scott's BBQ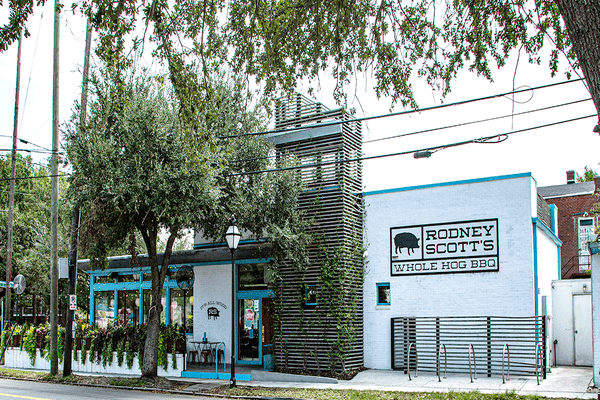 In the heart of North Central, a continuous smoked-meat operation runs 24/7, and although the queue may seem endless, the wait is entirely justified by the mouthwatering pulled pork and juicy ribs that await.
Take a seat in the vibrant blue and white interior, and stare out through the expansive windows onto bustling Upper King Street, all while anticipating your barbecue feast.
Enhance your meal with some creamy mac and cheese and a couple of ice-cold beers, creating the ideal weekend lunch, with a mandatory post-feast nap on the agenda. On pleasant days, opt for a bench right outside, where you'll be tantalized by the irresistible aroma of slow-smoked pork emanating from the restaurant's rear pit.
Address: 1011 King St, Charleston, SC 29403
Phone: 843-990-9535
Website: www.rodneyscottsbbq.com
9. Babas on Cannon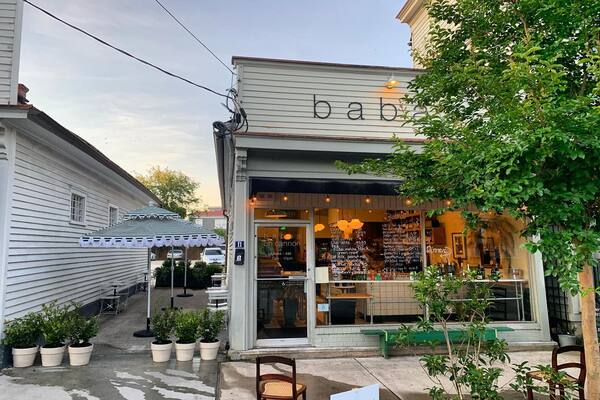 Babas on Cannon Cafe is inspired by Europe's nearly situated restaurants and bars. When you need a morning breakfast and coffee or an afternoon bite in Charleston, come to Babas on Cannon. They provide to sit on one of their street side tables with a piece of banana bread, toast, and a peanut mocha which is made with the combo of espresso, homemade peanut milk, and chocolate. They also served cocktails around noon.
So it is a great place to have your delicious breakfast and lunch in Charleston.
Address:11 cannon street Charleston, sc 29403
Phone: 843-284-6260
Website: www.babasoncannon.com
10. The Daily Restaurant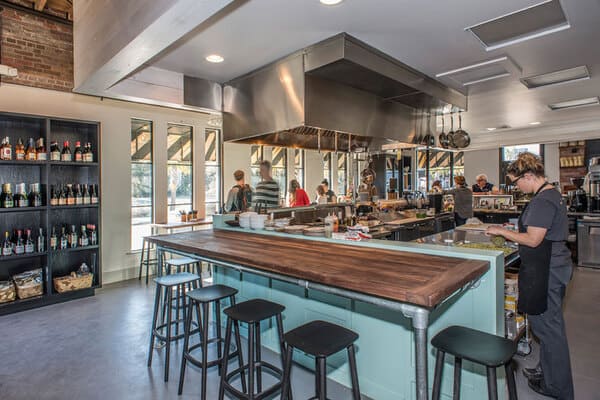 Whether it is for a quick pick-up breakfast, a morning tea stop, or enjoying an afternoon lunch, The Daily restaurant is a marketplace in Charleston that works for these types of situations. This restaurant has local and regional processes and special products, including fresh and delicious pastries, cakes, and veg sandwiches available throughout the day.
All dishes and snacks are made with fresh and hand-chosen ingredients. The Daily restaurant is more than a coffee shop. It's an experience of quality and ease. They aim to create world-class food for their customers and visitors.
Address: 652 B KING STREET, Charleston
Phone: 843-619-0151
Website: www.shopthedaily.com
11. Hannibal's Kitchen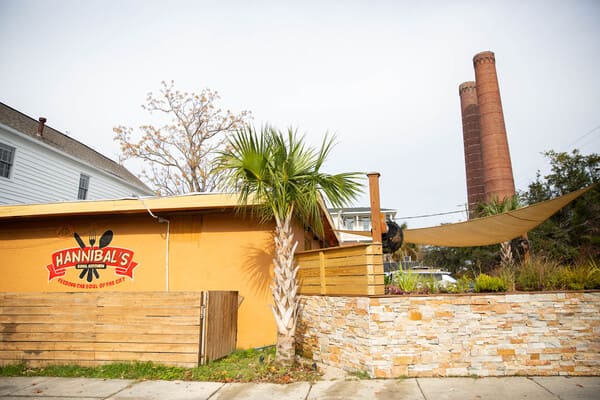 Hannibal's Kitchen may not be a fancy place, but it dishes out some of the tastiest soul food around. It's all about celebrating the rich heritage and diversity of Charleston. Many places come and go but this restaurant continues its services in Charleston.
Hannibal's Kitchen plays its role by serving up genuine Gullah culture-inspired dishes. Hannibal's Kitchen offers delicious fried chicken and seafood dishes with their delicious crab rice. If you are fond of eating seafood this is the best restaurant in Charleston for you.
Address:16 Blake St, Charleston, SC 29403
Phone: 843-722-2256
E-mail: info@hannibalkitchen.com
12. Pink Bellies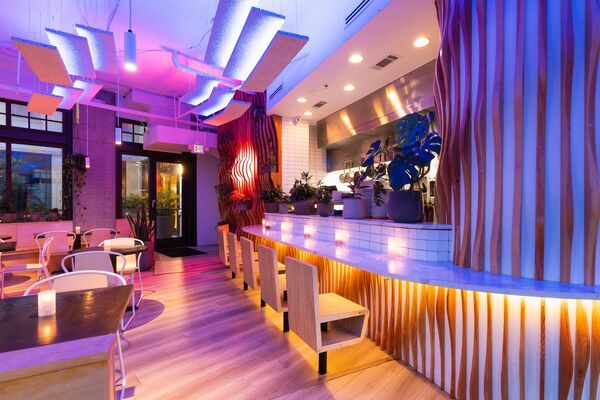 Pink Bellies started in 2014 as a small food truck near the college and school of Charleston, serving Vietnamese traditional food to students and local citizens. Now it is a big restaurant on King Street. The restaurant serves delicious savory garlic noodles with pulled pork, and tasty pickled onion made with fresh and hand-picked ingredients.
The restaurant's food is a gracious mix of dishes from their chef's family recipes. Fried chicken ice cream (a sweet looks like a chicken drumstick) is a must-try dessert here. If you are looking for a fast-food corner this is a suitable spot for you in Charleston.
Address: 595 King Ste. 1 Charleston, SC 294
Phone: 843-640-3132
Website: www.eatpinkbellies.com
13. Berkeley's Restaurant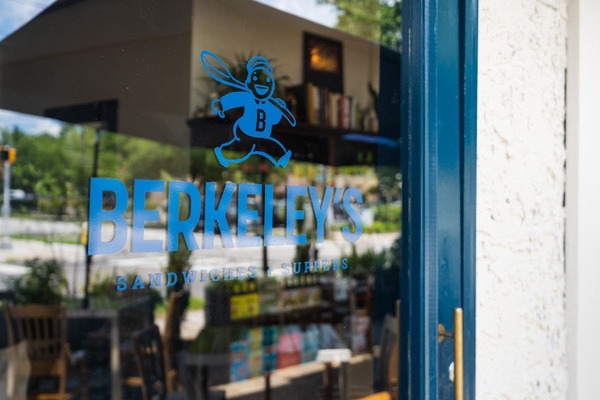 Berkeley's is like that friendly neighborhood restaurant you love for a delicious lunch or dinner with family and friends. Housed in a converted service station in Hampton Park Terrace, it offers an inviting indoor and outdoor bar area with a view of the stir kitchen – the place to be. You'll also find a spacious covered courtyard and a comfortable indoor dining section.
Their menu is sandwich-focal, and the standout is undoubtedly their superb cheesesteak with homemade cheese wiz. Anything featuring a chicken cutlet is also a safe bet for a satisfying meal. Berkeley's has the casual charm and superb bites that make dining with friends a real treat.
Address: 624 1/2 Rutledge Ave, Charleston, SC 29403, United States
Phone: 843-501-7779
Website: www.eatatberkeleys.com
14. Butcher & Bee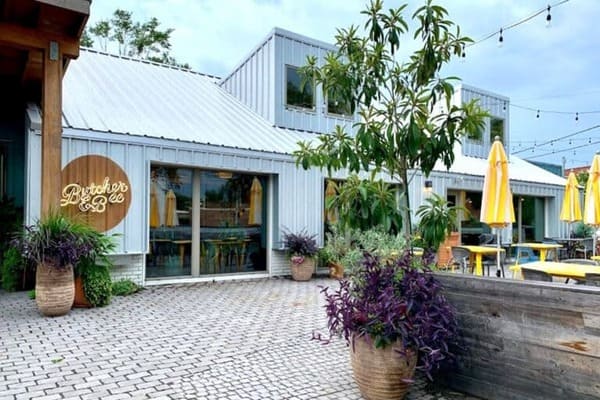 Butcher & Bee was founded on King Street in 2011 with the ordinary mission of offering honest-to-goodness sandwiches made with delicious flavor combinations and food quality usually reserved for the best dining. Their menu offers a wide range of delicious dishes, from falafel to crispy schnitzels and carefully prepared local seafood.
All dishes are prepared with fresh and quality ingredients by expert chefs and workers. The restaurant's environment is pleasant and welcoming with friendly staff. This is the best place for those who love seafood in this town.
Address: 1085 MORRISON DR Charleston, SC 29403
Phone: 843-619-0202
Website: www.butcherandbee.com
15. The Ordinary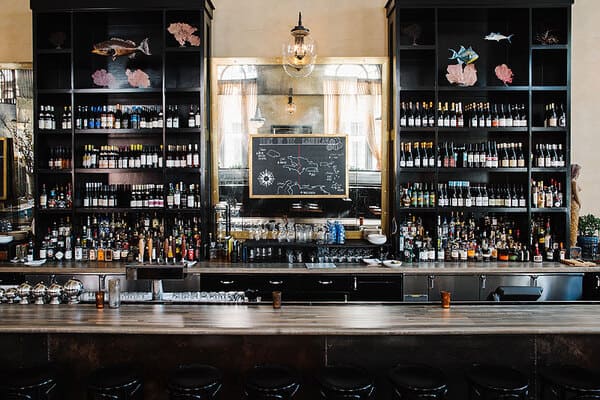 In Charleston, you're never too distant from a place serving fresh seafood, but if you're looking to turn a relaxed meal of oysters and shrimp into a special occasion, check out The Ordinary on King Street. This restaurant, set in a 1920s bank, offers a variety of seafood options, but the star attraction is its shellfish towers, available in one, two, or three tiers.
Grab a drink, order one of these towers, and add a few shared dishes like crispy oyster sliders and snapper ceviche to complete your seafood treat. It's the perfect spot to raise your seafood dining experience.
Address: 544 KING ST., CHARLESTON, SC 29403
Phone: 843-414-7060
Website: www.eattheordinary.com
16. The Darling Oyster Bar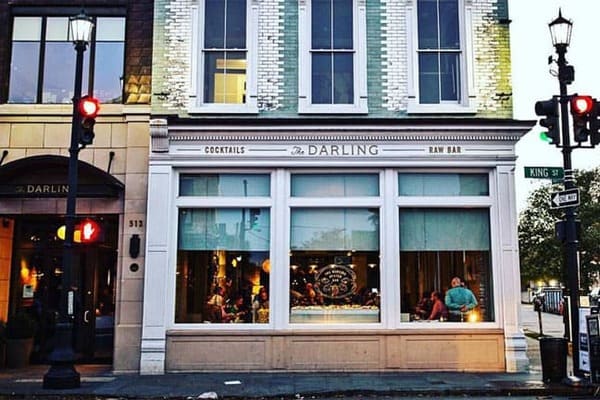 The Darling Oyster Bar stands out as one of the city's most stunning dining establishments celebrated not only for its captivating ambiance but also for its extravagant Bloody Mary. This towering cocktail is a brunch sensation, adorned with shrimp, hushpuppies, a king crab leg, and a lobster claw protruding from the edge. Beyond its eccentric brunch concoctions, this King Street gem boasts a spacious bar, perfect for a swift libation or indulging in a seafood feast.
For dinner with friends, indulge in shared plates of ceviche and oysters, concluding your meal with a delectable fried shrimp basket. The Darling Oyster Bar offers a memorable delicious experience between its enchanting surroundings.
Address: 513 KING STREET, CHARLESTON, SC 29403
Phone: 843-641-0821
Website: www.thedarling.com
 17. R Kitchen
R Kitchen was founded in 2014. They focus on offering their customers great food at affordable prices in an intimate kitchen-like setting. You can sit inside and watch chefs prepare your food or you can sit outside to enjoy your meal in their relaxing and covered courtyard.
R Kitchen serves dinner all 7 days a week. Every day they provide different menus with affordable beer and wine lists. They provide every dish made from fresh, hand-picked ingredients. If you are looking for the best seafood restaurant in Charleston, R Kitchen can be a good place.
Address: 212 Rutledge Ave Charleston, SC 29403
Phone: 843-789-4342
18. Husk Restaurant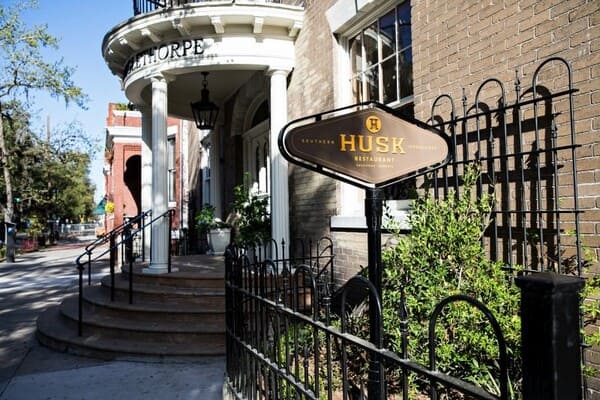 Husk is centrally located in historic downtown Charleston. Husk Restaurant in a pretty old Victorian house. At Husk, there are rules about what should go on the plate. It is a gathering place for friends, and families and a destination dinner spot for travelers and visitors.
If you want to try real Southern food, this place is for you. Chef Sean Brock is really good at cooking and he uses local ingredients to make dishes that celebrate the South's food traditions. You have to try their famous Husk Cheeseburger—it's a classic Southern favorite that you shouldn't miss.
Address: 76 Queen St, Charleston, SC 29401, United States
Phone: 843-577-2500
Website: www.huskrestaurant.com
19. Leon's Oyster Shop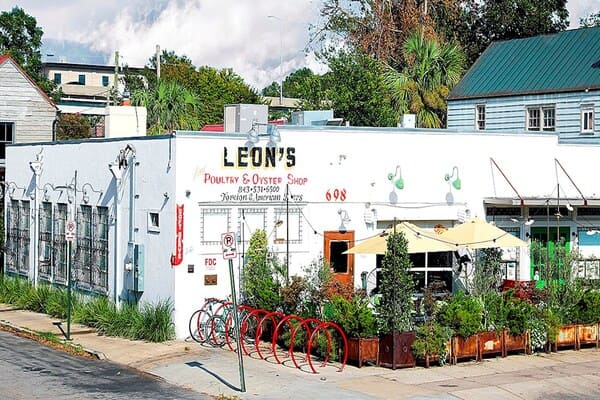 Leon's Oyster Shop stands as a tribute to Charleston's deep affection for both crispy fried chicken and impeccably shucked oysters. As compared with any neighborhood restaurant, LEON'S is open seven days a week for delicious, fresh lunch and dinner – and throughout the day, the kitchen doesn't close.
Within their menu, a delightful fried chicken sandwich beckons, as oysters, and kick-ass salads promise to tantalize taste buds. The oysters, expertly prepared, reach a pinnacle of perfection that aficionados will appreciate. The restaurant exudes a relaxed ambiance, making it the perfect locale for an unpretentious yet immensely gratifying dining experience.
Address: 698 King St, Charleston, SC 29403, United States
Phone: 843-531-6500
Website: www.leonsoystershop.com
20. Peninsula Grill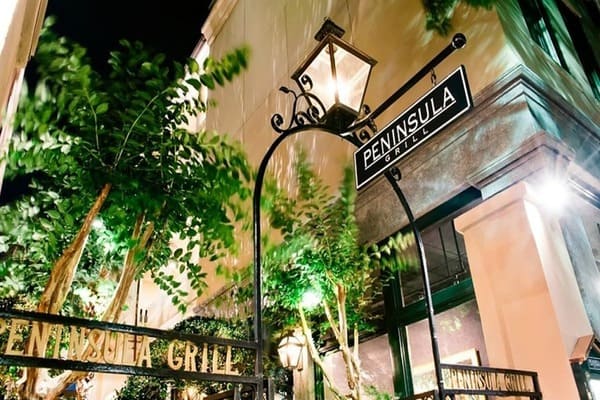 The crown of the dining scene in Charleston is Peninsula Grill. Peninsula Grill offers a refined dining encounter infused with a clear Southern charm. A dessert that demands your attention is their fabled coconut cake, a delectable treat not to be missed. The enchanting courtyard setting adds a whisper of romance to your evening, creating a memorable backdrop for your dining experience. The restaurant is lovely and welcoming, the perfect avatar of the entire Peninsula Grill experience.
Address: 112 N Market St, Charleston, SC 29401, United States
Phone: 843-723-0700
Website: www.peninsulagrill.com
Conclusion
Charleston has lots of different varieties of foods because it's a diverse and old city. You can find Southern favorites oysters and dishes from around the world. Whether you're from here or just visiting, trying the best restaurants in Charleston is like taking a tasty trip full of flavors and great memories. So, start your food adventure in Charleston and enjoy the delicious magic, one bite at a time!