Top 20
Fun Things to Do in New York
New York, a skyscraper-filled, fast-paced metropolitan city is a source of cultural pride for its citizens and visitors alike. Not to mention, it is one of the world's most bucket-list locations offering a number of fun things to do.
From exploring historic neighborhoods like Harlem, Chinatown, and Tribeca to crossing off iconic landmarks like the Empire State Building and Brooklyn Bridge, one never runs out of fresh, exciting, and fun things to do in New York. The city is always busy providing its visitors of all ages with exciting events, unmatched experiences, and captivating activities.
Offering a wide variety of enjoyable activities, The Big Apple (NYC) would never leave you short of options as far as fun activities are concerned. Because of its many world-class museums and nightlife options, there is no trouble finding exciting things to do in NYC. Here is a list of Fun things to do in New York City if you're in the city and looking for exciting places to go.
In this list, I'll cover the Top 20 interesting and fun things to do in New York City and renowned tourist destinations along with some hidden parts of the city that most visitors miss.
So, without further ado, let's explore fun things to do in NYC with the help of this epic article.
If you want to explore the fun things of other states of USA, click below:
1. Have fun in Central Park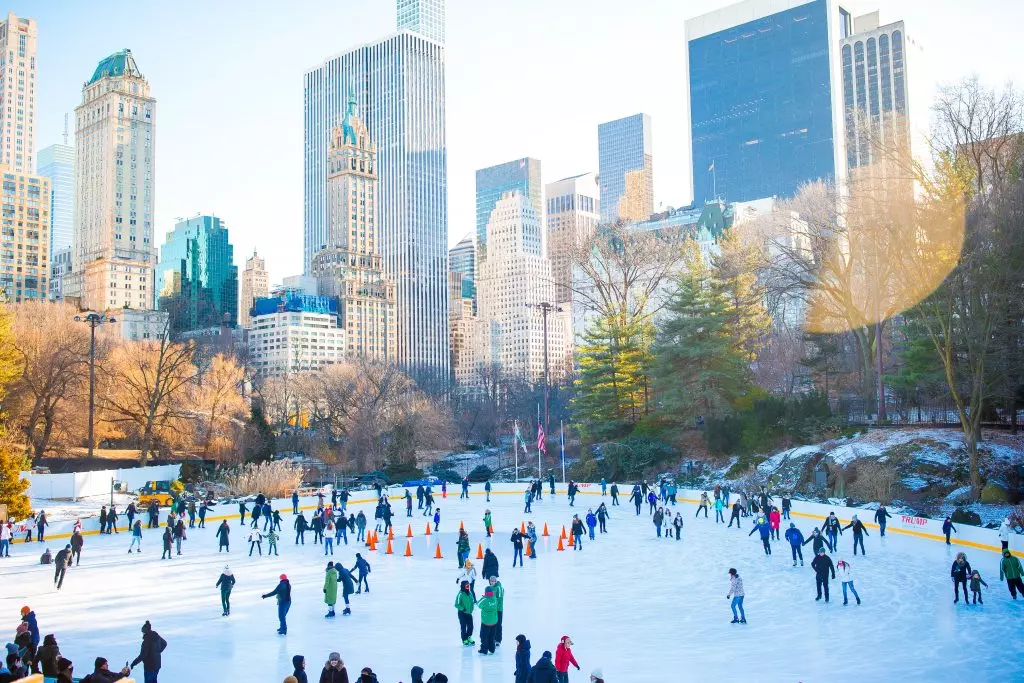 This iconic green part of the city is located in the middle of Manhattan. This park has become a part of life for every new yorker. It is believed that a visit of tourists to new york is never complete without visiting the central park. Its many features such as horse-drawn carriage rides, Central Park Zoo, and Bethesda Fountain are among the families' favorites. Having a family picnic at Central Park is the best way to spend quality time with family.
The best thing about Central Park is it has a number of things to offer such as from green meadows to sprawling waters, gardens, unique bridges, educational facilities, classical architecture, music, and performance centers, and many more and it serves something or other to the persons of all ages.
Address: New York, NY, USA
Phone: +1 212-310-6600
Website: www.centralparknyc.com
2. Embrace the outdoor adventures of New York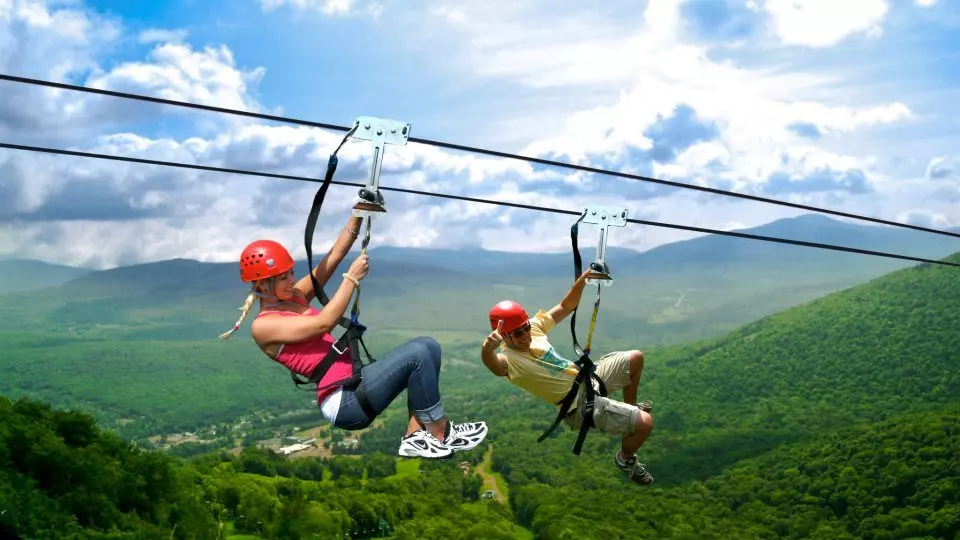 There are lots of fun things to do in New York and one of them is to explore its outdoor sights and have a great experience. It is a great place for several outdoor experiences. Ride a jet ski along the Hudson River and the city skyline from the water provide you with absolute thrills.
Hot air balloon for scenic New Jersey and Pennsylvania views is another thrilling option to explore the outside of the towns. There are a number of outdoor restaurants, bars, and beer gardens all around the city where tourists can enjoy their vacation. There's no shortage of outdoor activities in New York, and after a long and hectic week, it's important to get out on the weekend to enjoy the outdoor beauty of New York.
3. Face Puzzle at Ripley's Believe It or Not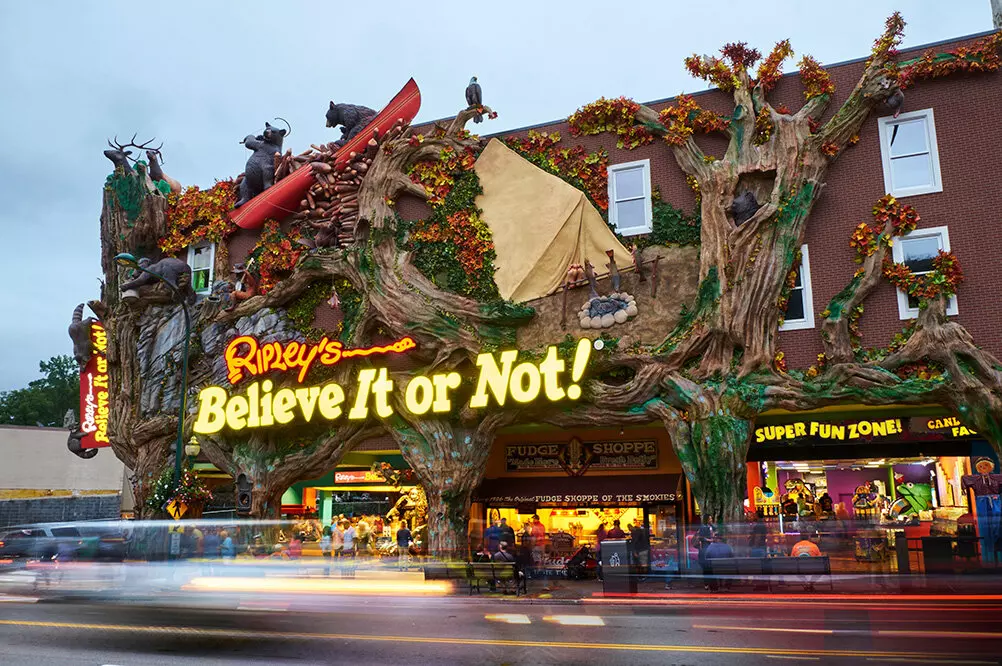 Visiting Ripley's Believe It or Not will be one of the fun things for those who love solving puzzles. This museum provides its guests with an unmatched experience by presenting a number of rare art collections and rarities from throughout the world. It comprises more than 500 exhibits separated across 20 themed galleries. Ripley's Relic which transforms guests into explorers by providing them friendly interactive escape room experience is now open. the meanings behind Ripley's Relic symbols can only be discovered by solving a series of puzzles.
If You Believe It, Go to Ripley's! Visitors of all ages are welcome to Times Square to discover the incredible mysteries of our planet. This unique destination in New York City is ideal for individuals who wish to immerse themselves in the strange, the unexpected, and the unbelievable. It's worth a visit whether you believe what you see or not.
Address: 234 W 42nd St, New York, NY 10036, United States
Phone: +1-2123983133
Website: www.ripleys.com
4. Have a Luxury JetBoat ride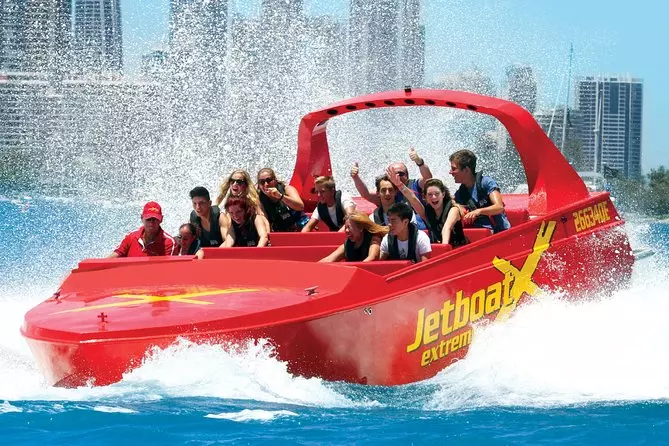 Have a ride in a Jetboat if you are looking for fun things to do in New York. Sometimes you aren't ok with some activities such as art exhibits, museum visits, etc. rather you want to experience an outdoor water adventure. To enjoy this adventure you can reserve a luxurious jetboat ride that is undoubtedly one of the coolest and most fun things in NYC.
Besides enjoying the stunning sight of Midtown and Lower Manhattan, you can enthrall yourself with the live music playing on the jet. Take snaps with the Statue of Liberty while you are riding on the jetboat, rejuvenating yourself with the freshness of the ocean blue water.
5. Impersonate your fav artist at Famous Filming Locations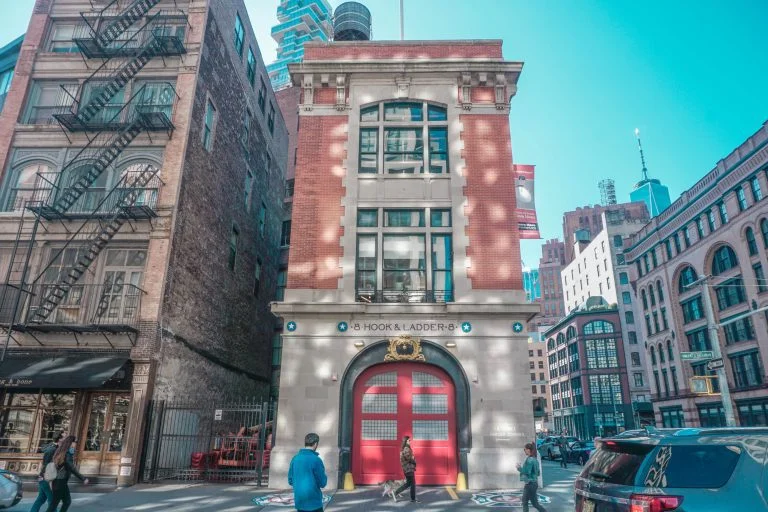 Visiting popular filming locations can be one of the fun things to do in new york, as we know many of the best films and television shows have been filmed in New York City over the years. Visitors can spend some time visiting some of the famous locations that are often portrayed on television and in films.
Manhattan is the place where you can enjoy some of these popular locations and also walk across famous locations from shows like The Sopranos, Sex and the City, and Gossip Girl. Outside of the flat that was portrayed in the program, you can also experience the popularity of the comedy Friends.
6. Embrace the thrill of Indoor Skydiving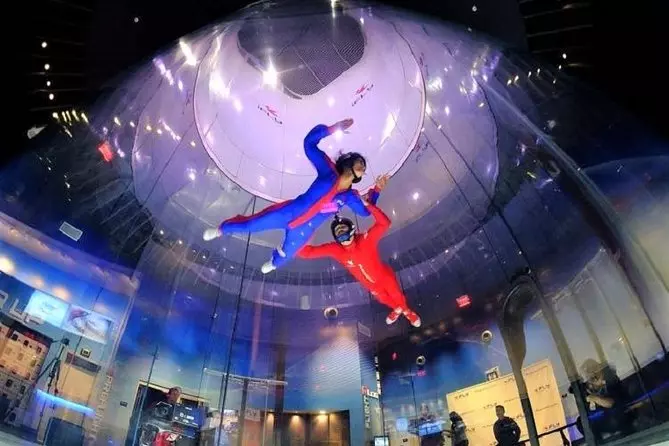 One of the fun things to do in New York is indoor Skydiving. If you want to enjoy skydiving but don't want to take a risk, iFly Westchester is the right place for you to experience this. Visit iFly Westchester and use their indoor skydiving simulator. With this facility, you can skydive with loved ones and friends whether it's raining or shining. Skydiving can be the most exciting activity of your life which you participate in.
Address: 849 Ridge Hill Boulevard Yonkers, NY 10710
Contact: (914) 449-4359
Website: www.iflyworld.com
7. Have a Tattoo at Bang Bang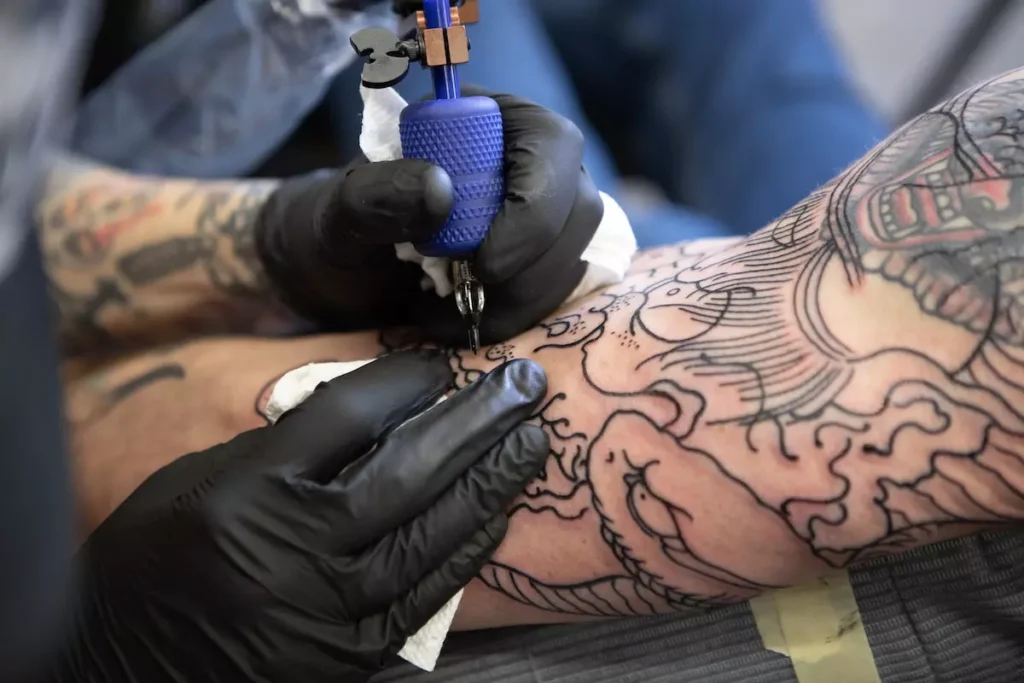 The Lower East Side of New York City is the residing place of Keith "Bang Bang" McCurdy. Keith Scott a world-famous celebrity is a well-known American tattoo Artist. He has become a well-liked tattoo artist in the city. There are a number of fans of him from every sphere of life such as Cara Delevingne, Rihanna, and Justin known are his devoted fans and have also been tattooed by him.
Address: 62 grand street, new york 10013
Phone: 646.918.7021
Website: www.bangbangforever.com
8. Take The Kids To Niagara Falls
Niagara Falls located on the international boundary between the United States and Canada is one of the most captivating natural wonders in North America, with over six million cubic feet of water falling every minute.
This stunning beauty has become over time much more than simply a waterfall. Featuring a variety of events, museums, restaurants, and attractions, it is now a hub of entertainment and an adventure playground.
Your trip to Niagara Falls will surely be one of the memorable fun things to do in New York where you are bound to enjoy a number of fabulous outdoor activities as well as sightseeing, such as riding the thrilling Maid of the Mist boat excursion and exploring the intriguing nature paths along the Niagara River.
Address: 10 Rainbow Blvd., Niagara Falls, NY 14303
9. Enjoy a hop-on hop-off bus tour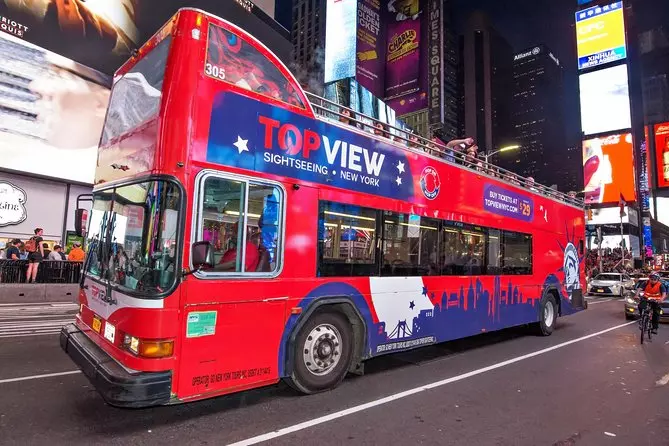 You can explore the city attractions on foot, on a motorbike, and on a bicycle, etc. But exploring the beauty of NYC by bus is one of the unique fun things to do in New York allowing you to experience a mesmerizing day of your life.
On this enjoyable hop-on, hop-off bus tour of New York, you may explore the city at your own pace. You have the freedom to decide when and where to get off, giving you the time you require at your favorite attractions.
It has never been so simple to visit famous places like the Brooklyn Bridge, Central Park, and the Empire State Building. Select seats on the upper deck which will provide you with the finest views.
10. Walk along the High line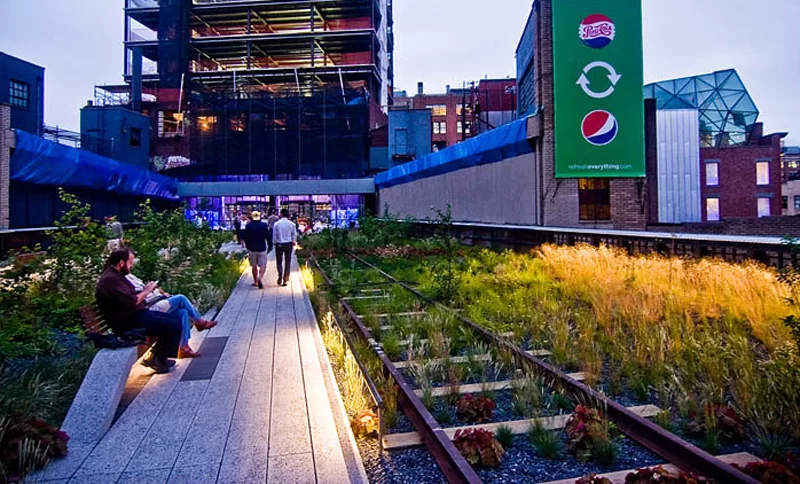 A walking tour along with the High Line through public art and gardens in the New York Pass is one of the nice and fun things to do in New York (NYC) with family or friends.
This High Line is a 1.45-mile elevated walkway that is built on abandoned railway tracks that stretches from the Meatpacking District through Chelsea. This elevated path and garden is a great way to spend time exploring new york city and is very famous among the citizen of Manhattan to hang out.
The walkway is lined with paintings and carefully maintained gardens, and the best part is that it is available for free. On weekends especially on sunny days, it's an ideal spot for the locals and tourists to hang out. you'll get some of the most stunning views of the NYC skyline at night.
Address: New York, NY 10011, USA
Phone: +1 212-500-6035
11. Experience New York City's Famous Nightlife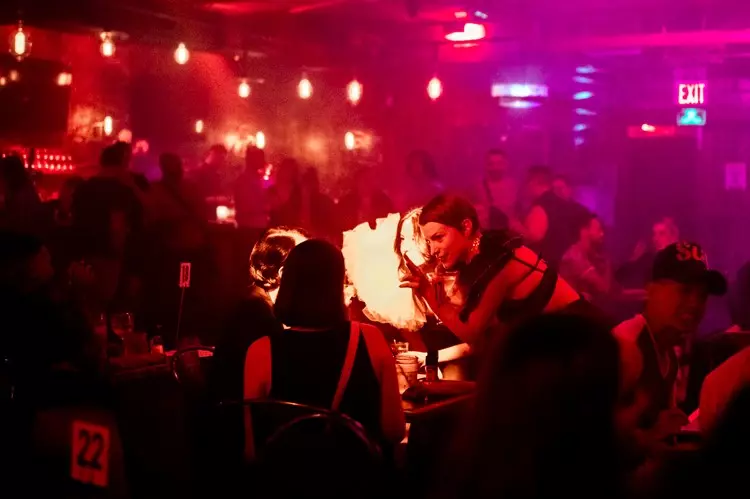 Being in a class of its own, The city of New York, by all means, is the city of America that never sleeps and is always in high spirits. The unique thing about the city is that it has set the limitation between its day and nightlife. The city is famous for giving the most exciting nightlife experience to its guests they can ever imagine. You can find a number of restaurants open till late at night, cocktail bars, and nightclubs.
The Rose Room at Triad Triangle and Broadway are among the most renowned nightclubs in the city. At any of the restaurants located across the city, you can treat yourself to cuisine that has won awards. Whatever your taste, you won't be let down by NYC's nightlife.
12. Join a Scavenger Hunt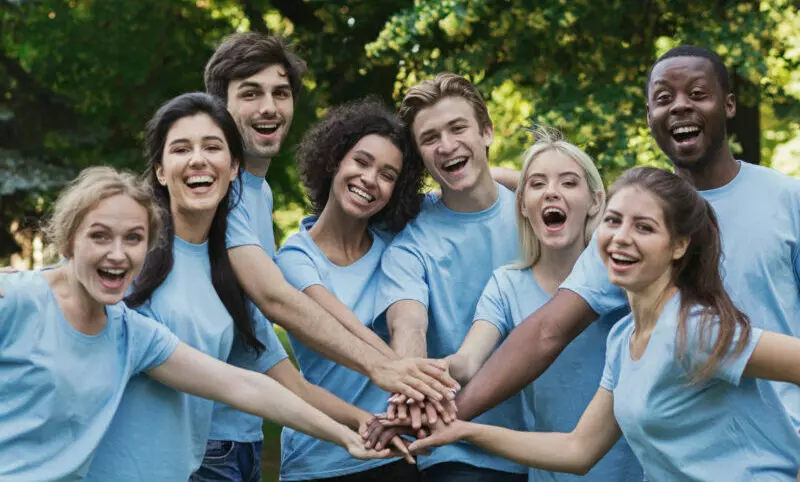 Scavenger hunts can be a fantastic alternative in New York City if you're looking for something unique and funny things to do. While looking for and finding clues, you get the opportunity to see a unique side of New York City and many of its well-known landmarks enhancing your problem-solving skills.
To be honest, It is one of the fun things to do in NYC with your friends. Scavenger hunts are organized by a number of businesses, including NYC Midtown Exploration, Game, and Tour, NY Midtown Scavenger Hunt Adventure, and Central Park Adventure. A common starting place is Grand Central Station.
13. Play the Escape the Room Game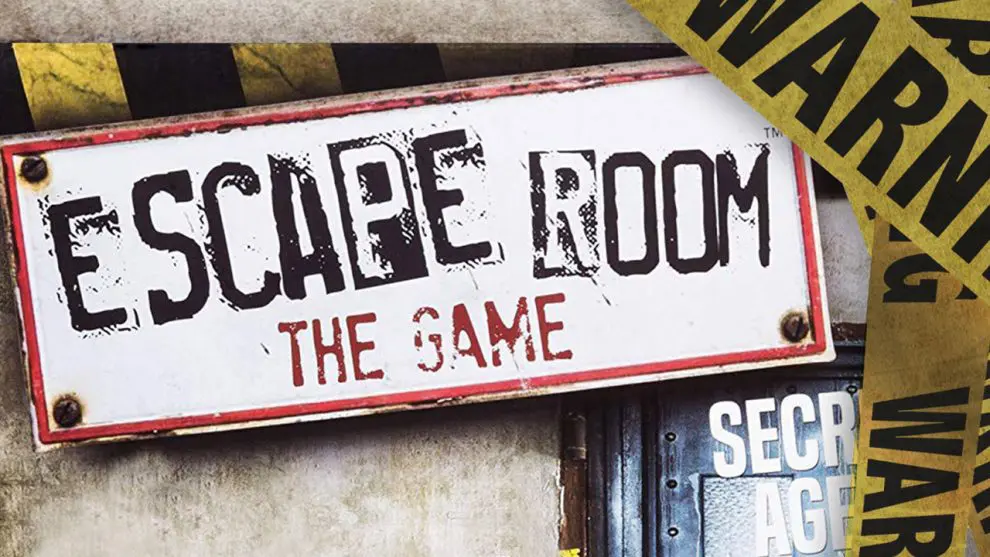 If we talk about this activity, here participants have to escape a locked room, they have one hour to solve a series of mysteries and puzzles using hints, clues, and techniques. Escape rooms are becoming more and more popular among people because of their challenging problems.
There is no age restriction while playing this game, so people of all ages can enjoy Escape the Room game. According to them, it is one of the most enjoyable and fun things to do in NYC.
14. Experience the chaos of Times Square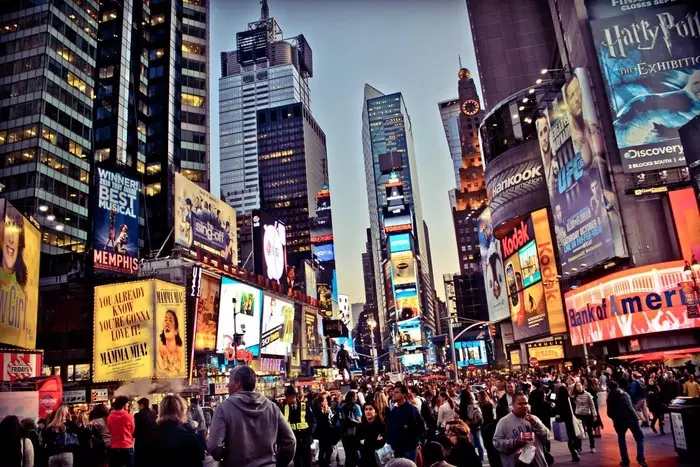 If you're seeking fun things to do in New York City at night, you must visit Times Square. This place provides its visitor with the city's best entertainment, restaurants, and shops at their disposal.
Times Square epicenter of Manhattan is a must-see for any visitor to NYC and attracts millions of visitors from all corners of the globe. You can take in the place's biggest attractions such as Ripley's Believe It or Not, MTV Studios, M&M's World, the Red Stairs, and Madame Tussauds Wax Museum, additionally, you can enjoy yourself by watching colorful street performers and the towering billboards.
It is also surrounded by some of the best area's restaurants where you can have your meal. Moreover, it is the right place if you want to enjoy all kinds of fun activities.
Address: Manhattan, NY 10036, United States
15. Meet your heroes at Madame Tussauds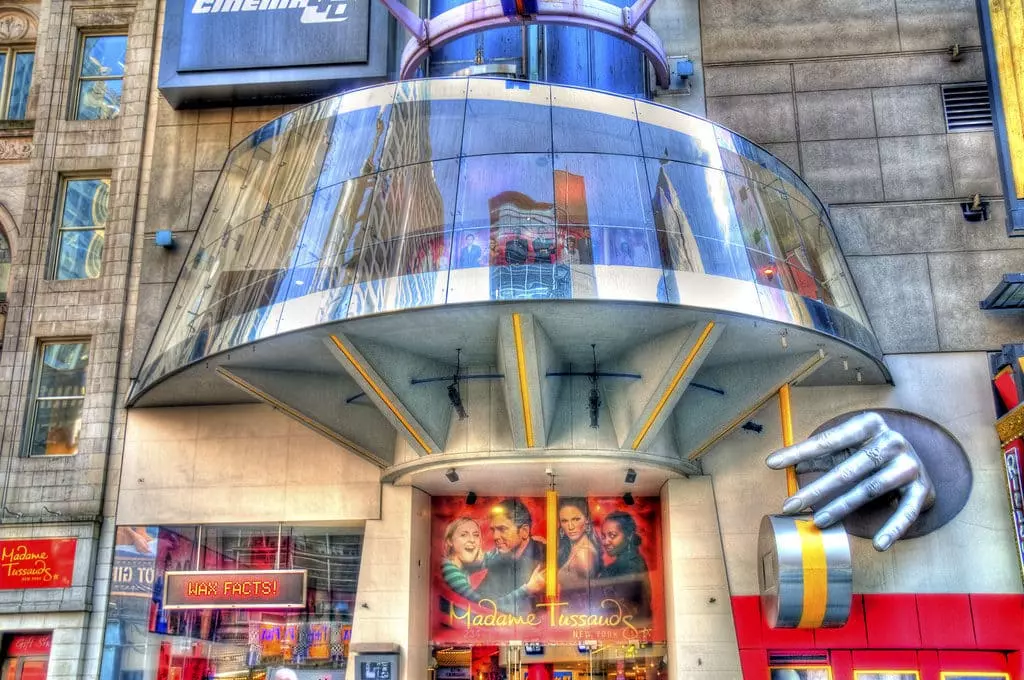 If you want to shake hands and take snaps with George Washington and with the incredible Iron Man as well as Hulk, take in the mind-boggling world of wax- New York City's Madame Tussauds in Times Square. This museum has a great collection of life-like wax figures of great personalities such as pop stars, politicians, and athletes.
This is the only place where you can find personalities of different spheres of life in one place. You can also take a selfie with these celebrities without any resistance from getting photos with your favorite stars.
Address: 234 W 42nd St, New York, NY 10036, United States
Phone: +1 212-512-9600
Website: www.madametussauds.com
16. Meet Marine Creatures at New York Aquarium
Marvel at one of the most fun things to do in NYC, take in the popular New York Aquarium. This Aquarium is the oldest continually operating aquarium on Coney Island one of the cool and fun things to do in New York (NYC).
You can see face-to-face sharks, sea lions, and even a giant octopus, and let your imagination run wild visiting the marine life at the Lost City of Atlantis-themed Long Island Aquarium. Here, you will get the opportunity to experience the virtual journey of the ocean and to observe the inside life of the deep blue sea.
Address: 602 Surf Ave, Brooklyn, NY 11224, USA
Phone: +1 718-265-3474
Website: www.nyaquarium.com
17. Watch a movie on a Manhattan rooftop (The SkyLawn NYC)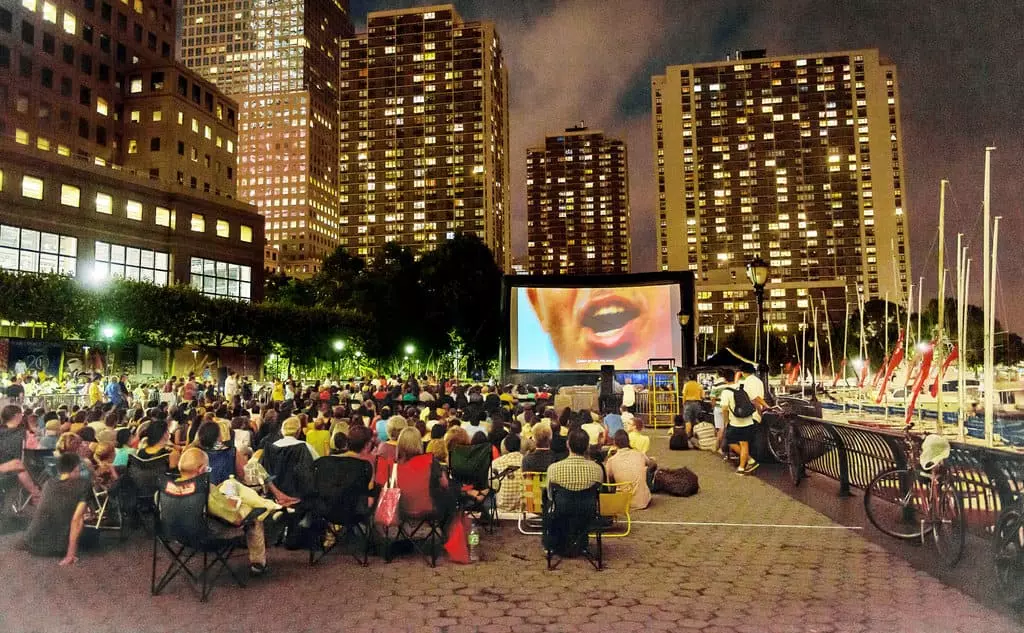 For one of the most fun things to do in NYC, head to the famous The SkyLawn NYC a seasonal rooftop bar with an open outdoor space located in Midtown South of Manhattan. The rooftop, which is located on the third floor of the Embassy Suites Midtown Manhattan, features delectable meals, specialty beverages, and a fun ambiance. Moreover, this is where Rooftop Cinema Club hosts its New York City screenings.
Besides being in the surroundings of the Empire State Building and the environment of the naked sky, Guests can have fun by watching classic movies along with the latest hits. Typically, Guests can enjoy two screenings every night, the timing of the screenings are one at 7 p.m. and another at 9.45 p.m.
You can enjoy drinks and food from the rooftop bar before and during the movies. Every guest also receives a set of customized headphones to enhance the experience. The price of the tickets starts at $21.50. You can play a game of gigantic Jenga to start the night if you arrive on the rooftop early.
Address: 60 West 37th Street, New York
Website: www.rooftopcinemaclub.com
18. Explore Manhattan's Chinatown
The densely populated Chinatown neighborhood, which lies in lower Manhattan, is known for its many Asian eateries, unique attractions including karaoke bars, and adorable boutiques. This area is highly recommended if you are looking for one of the best fun things to do in New York.
Traditional dim sum, supermarkets, noodle shops, gift shops, bubble tea businesses, as well as more contemporary ideas like hip speakeasies and bars—all of these represent the diverse Asian cultures that can be found here. You can also go to Columbus Park to observe folks playing chess, doing tai chi, and going about their daily lives.
Chinatown is also a true New York story of the American Dream in action. There are lots of low-cost walking tours that take you to Little Italy, Chinatown, and Soho. It is a well-liked destination for tourists and foodies.
Address: Canal Street to Bayard Street, New York City, NY (Chinatown), United States
Website: www.nycgo.com
19. Take A New York Helicopter Tour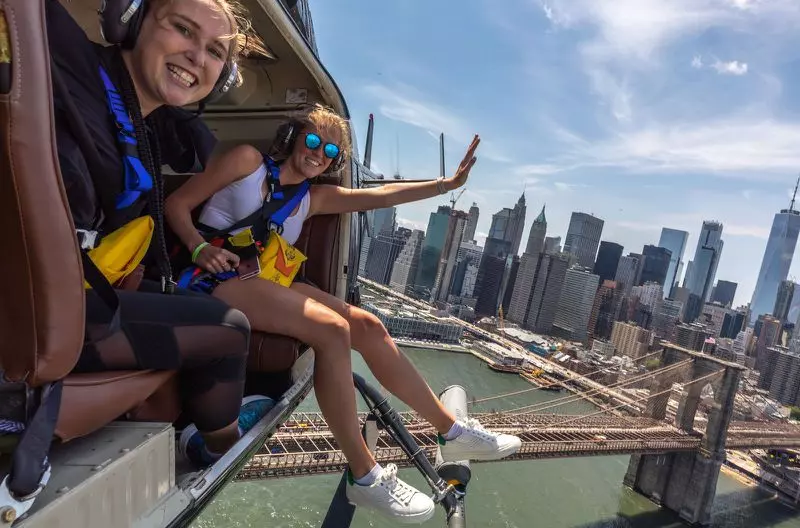 Knowing the top locations in New York City is one thing, but what about viewing them from above? There are a number of flying possibilities, but if it's your first time and you want an overview of the city, a helicopter ride is one of the best excursions in NYC, which will make your trip memorable.
Helicopter tours are one of the most well-known and enjoyable fun things to do in New York, particularly for first-time visitors. while flying over New York City's skyline, It is the most exciting medium to enjoy the view of the Hudson River and its harbor, Central Park, as well as other top sights in NYC.
Address: 150 West 46th Street, NY NY 10036
Phone: +1 (212) 445-7599
Website: www.newyorksightseeing.com
20. Go Cycling Over the Brooklyn Bridge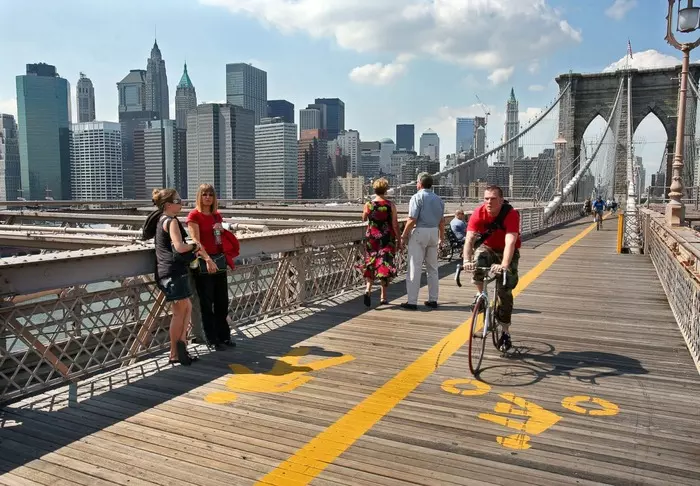 New York City never leaves its visitors as well as locals without any fun activity. There are a number of fun things to do in new york city, One of them is cycling over the Brooklyn Bridge which is very famous among tourists as well as locals. So on a pleasant bike tour, pedal across New York's most renowned bridge and see skyscrapers across the East River.
Additionally, you can go on a tour with a guide. You can discover Brooklyn and Manhattan during the two hours of the tour. You can meet the group at 38 Park Row, which is located between Beekman and Spruce Streets, and there are unlimited bikes available. The total cost of the excursion is $49.99. Try to find movie set locations in Brooklyn Bridge Park and marvel at the innovation of the world's first steel-wire suspension bridge.