Top 20
Fun Things To Do in Boston
The city of Boston is rich in cultural attractions and recreational opportunities. While visiting Boston, consider these entertaining options. A city rich in history and culture, Massachusetts also boasts excellent dining and exciting nightlife. The Freedom Trail, which emphasizes some of the city's most important historical sites, such as the Massachusetts State House and Paul Revere's House, is one of the great fun things to do in Boston.
The Red Sox plays at Fenway Park, and the Museum of Fine Arts houses a world-class collection of artworks from all around the globe. Newbury Street is full of high-end boutiques and businesses perfect for anyone in need of some retail therapy. The city also boasts a robust restaurant scene, where visitors may enjoy local specialties like clam chowder and lobster rolls.
Please find our related blogs for reference:
A Guide For Fun Things to Do in Boston! Historical Tours to Modern-Day Adventures
Are you looking for enjoyable activities in Boston? Look nowhere else! During your stay in this historic city, we've put together a list of 20 fantastic activities and attractions that are sure to keep you engaged. There is something for everyone, from strolling through the Boston Public Garden to visiting the Harvard Museum of Natural History. You can enjoy a leisurely boat along the Charles River, visit the New England Aquarium, and sample some delectable seafood at Quincy Market. No matter if you're traveling alone, with friends, or with family, Boston has plenty of fun to offer.
1. A Fun-Filled Day at Boston Public Garden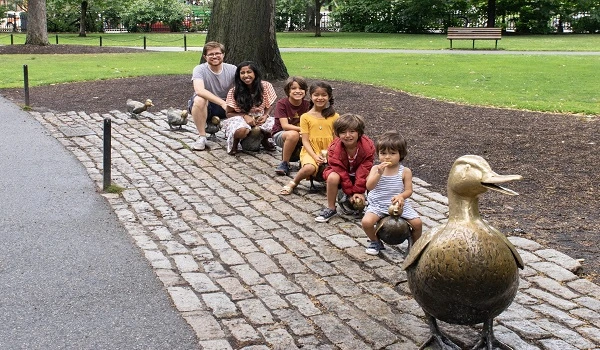 This nicely designed park is ideal for a stroll, a picnic, or a paddleboat trip on the pond. The Boston Public Garden is a lovely urban park in the heart of Boston, Massachusetts, in the United States. It was founded in 1837 and is the earliest public botanical garden in the United States, covering 24 acres. The park is well renowned for its extensive collection of attractive plant species, as well as its sculptures, fountains, and bridges, all of which contribute to an ambiance that is tranquil and pleasant for visitors to the park.
Guests are able to explore the grounds at their own speed thanks to the twisting walks, during which they may take in the vibrant colors of the flowers, the serene ambiance of the lagoon, and the sounds of the birds. The park is also home to a number of sculptures, the most well-known of which is the "Make Way for Ducklings" statue, which was constructed in response to a well-known children's book. There are also a number of other sculptures throughout the park. Absolutely everyone who visits Boston ought to set aside some of their vacation time to go to this breathtaking urban oasis. Going there and enjoying is one of the fun things to do in Boston
Address: Beacon Hill, Boston, MA 02108, USA
Phone: +1 617-635-4505
Opening hours: daily 6:30 am-11 pm; pedestrian access 24 hours
Website: www.boston.gov
2. Discover History Via Walk the Freedom Trail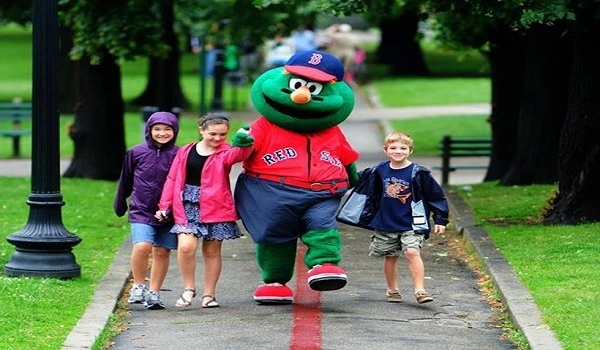 The Paul Revere House and the Massachusetts State House are just two of the 16 stops along this 2.5-mile route through Boston's rich history. Visitors to Boston, Massachusetts can walk the Freedom Trail to learn about the city's and country's revolutionary heritage along a 2.5-mile path. There are 16 stops along the trail, commemorating various aspects of the American Revolution. These include museums, meeting halls, churches, and burial grounds. Millions of tourists visit Boston every year, many of them intending to walk the Freedom Trail.
It's a fun and exciting approach to studying Boston's past and the events that sparked the American Revolution. Both guided tours and independent exploration of the path with a map and/or audio guide are available to guests. The Old North Church, the USS Constitution Museum, and the Massachusetts State House are just a few of the many fascinating stops along the Freedom Trail. Each of these locations has a fascinating history and gives visitors an insight into colonial Boston.
Anyone curious about American history or curious about Boston's storied past should take a stroll along the Freedom Trail. It's a fascinating trip back in time that shows how the United States came to be and how its founding values have shaped the country ever since. Boston is a city rich in history, so a fun thing to do is to take a walk along the Freedom Trail and learn about the American Revolution.
3. Awsome fun at Rose Kennedy Greenway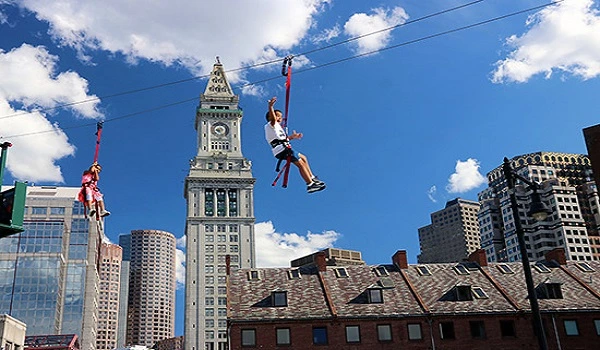 Boston, Massachusetts, USA is home to the Rose Kennedy Greenway, a public park. The 1.5-mile-long park was built in 2008 as part of a large government initiative. The Greenway is a popular destination for both residents and visitors to the city because of the tranquility and beauty it offers. Numerous events take place throughout the year in this park, which is home to numerous gardens, fountains, and works of art. The park's many trees provide ample shelter for visitors as they meander around the many gardens and admire the changing seasons' flowers and foliage.
Several vendors selling tasty regional fare set up shop along the Greenway. Eat at one of the many picnic tables or take your meal with you to enjoy it while you wander the remainder of the park or the city. In conclusion, the Rose Kennedy Greenway is an excellent addition to Boston's public areas, providing a picturesque and peaceful refuge from the din of the city. There are many fun things to do at Rose Kennedy Greenway.
4. Enjoy at Boston Opera House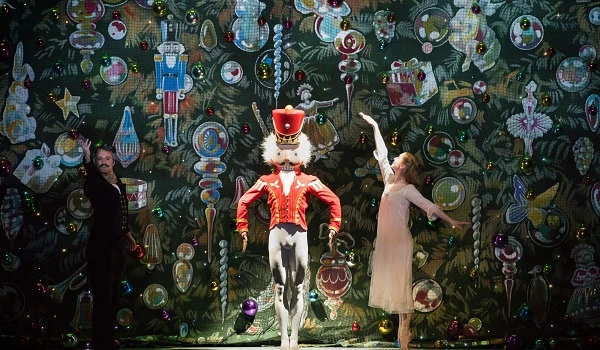 The Boston Opera House is a magnificent theatre with a rich history, right in the middle of downtown Boston, Massachusetts. The venue has undergone numerous restorations and modifications since its 1928 opening to keep its beauty and historical significance intact for future generations. The venue hosts a wide range of live performances, from opera and ballet to musicals and concerts. Its exceptional acoustics and capacity of over 2,500 make it a favorite venue for artists and fans alike.
Intricate features, luxurious furnishings, and stunning chandeliers await guests inside the Boston Opera House. The theatre has all the modern conveniences one could want, such as high-quality sound and lighting, spacious seats, and tasty refreshments. The Boston Opera House is an absolute must for every visitor to the city, whether they are seasoned theatergoers or just in search of a really memorable cultural experience. Visitors will always remember the beautiful architecture and fascinating history.
5. Freedom Trail guide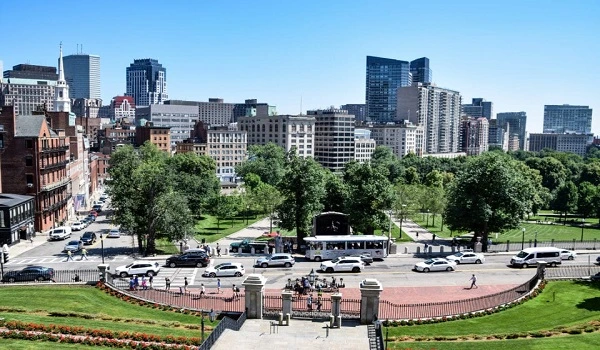 The Freedom Trail in Boston, Massachusetts, is a path that visitors take to see 16 landmarks important to the city's past. It will take you roughly two to three hours to hike the trail's 2.5 miles. It's an excellent opportunity to learn about the history of the city and the people and events that played a role in establishing independence in the United States. Taking a guided tour is the best way to get the most out of the Freedom Trail. The guides know a lot about the history of the places they take you, and they have some great anecdotes and insights to share. In addition, they explain the significance of each site during the American Revolution.
You'll get to see the Old North Church, the Paul Revere House, and the Massachusetts State House on this tour. For a unique experience, consider visiting the Museum of Historical personalities like Benjamin Franklin and Samuel Adams, which is one of the top attractions for fun things to do in Boston. The Freedom Trail is a wonderful way to learn about the history of Boston and the individuals and events that contributed to the establishment of American independence. Visitors can learn more about the city's history and the formation of the United States with the help of a professional guide.
6. The Charles River fun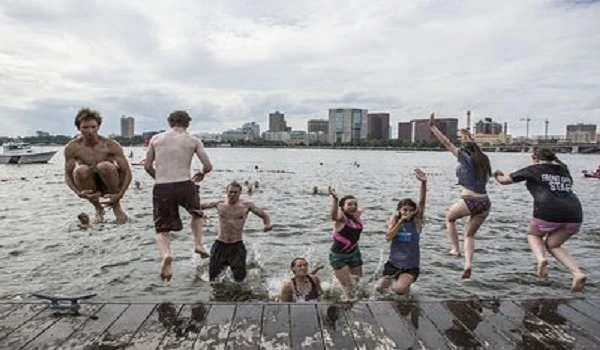 Take a boat trip down the Charles River in Boston, Massachusetts, in the United States. Both locals and visitors enjoy the Charles River for its picturesque beauty and historical significance. Kayaks, canoes, paddleboards, and even sailboats are all available for rent, so it doesn't matter if you're a seasoned boater or just getting started. Taking a guided tour is a great way to see the Charles River. The knowledgeable experts leading these excursions share fascinating information about the river's past and present.
If you're looking for some ideas for fun things to do in Boston, why not start with a visit to the iconic Charles River? You can also do it alone and discover the river at your own speed with a self-guided tour. A pleasant way to spend a bright day with loved ones is to head out on the Charles. Bring a picnic and take in the stunning views of the city skyline while enjoying the outdoors. The Charles River is a popular destination for those interested in the outdoors and in nature because of the wide variety of activities available.
Address: Charles River, Esplanade, Boston, MA 02116, United States
Phone: +1 617-227-0365
Opening hours: Monday 7 am-6:30 pm
7. Art & Lovers Paradise! Isabella Stewart Gardner Museum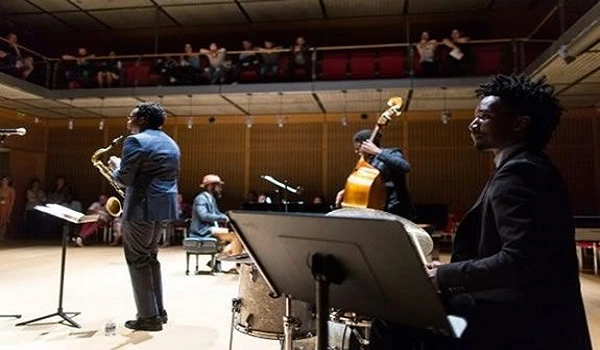 The Isabella Stewart Gardner Museum in Boston, MA is a must-visit attraction for tourists. The museum first welcomed visitors in 1903 and has since become famous for its stunning design and an extraordinary assortment of works of art and relics. Isabella Stewart Gardner, a wealthy art collector, and philanthropist, was responsible for establishing the museum. Including paintings, sculptures, and decorative arts, the museum's collection numbers over 2,500 pieces. Rembrandt, Titian, Michelangelo, and John Singer Sargent are just a few of the well-known artists whose works are included in the collection. The museum's architecture, modeled after Italian palaces in Venice, is especially noteworthy.
The museum boasts a lovely courtyard with a central fountain that is encircled by galleries. The museum features both permanent and temporary exhibitions, as well as talks and other activities throughout the year. Museum-goers have the option of either joining a guided tour or venturing off on their own. If you have any interest in art or architecture at all, you absolutely must visit the Isabella Stewart Gardner Museum. It's a one-of-a-kind collection housed in stunning surroundings.
Address: 25 Evans Way, Boston, 02115
Phone: 617-566-1401
Opening hours: Tue-Wed, Fri-Sun 11 am-5 pm; Thu 11 am-9 pm
View Website: www.gardnermuseum.org/
8. Hiking at Blue Hills Reservation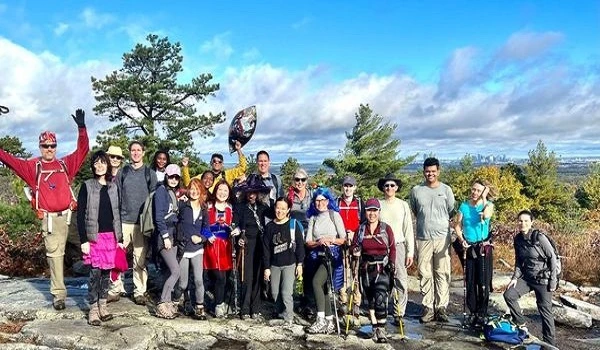 The Blue Hills Reservation is a stunning wilderness area not far from Boston. It has approximately 7,000 acres of hiking paths, beautiful views, and plenty of animals. The reservation is a favorite destination for families and groups of friends interested in outdoor recreation. The Great Blue Hill, which is nearly 600 feet above sea level, is a popular destination for visitors to the Blue Hills Reservation because of the breathtaking views it provides of Boston and its environs. The reservation is home to a number of minor hills, ideal for a leisurely stroll.
The Blue Hills Reservation is a wonderful area to escape from the city and into the wilderness. It's great for groups, couples, and individuals because there's something for everyone to enjoy. The Blue Hills Reservation is a great place to spend the day whether you're an expert hiker or just seeking a relaxed day in nature.
9. Adventure at New England Aquarium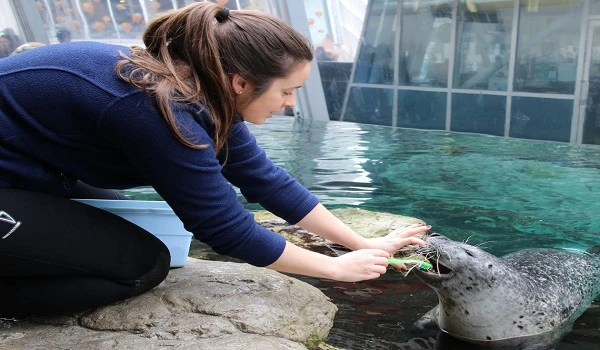 If you have even the slightest interest in aquatic life, a trip to the New England Aquarium is an absolute must. One of the first and most well-known aquariums in the country may be found in Boston, Massachusetts. Penguins, sea turtles, sharks, and a wide variety of fish are just some of the more than 600 species represented at the aquarium. The New England Aquarium's Giant Ocean Tank, which contains over 200,000 gallons of water and a variety of marine animals like Myrtle the green sea turtle, is a popular attraction.
There are a number of displays and presentations available to guests, including a touch tank where they can pet sharks and rays as they swim by. The aquarium is committed to the preservation of marine life as part of its overall goal. They work to protect marine life and educate the public about the importance of doing so through research and preservation efforts. The New England Aquarium is a wonderful place to spend the day whether your goal is education or entertainment.
Address: 1 Central Wharf, Boston, 02210
Phone: 617-973-5200
Opening hours: Mon-Fri 9 am-5 pm, Sat-Sun 9 am-6 pm;
View Website: www.neaq.org/
10. Get Lost in Art & Natura at deCordova Sculpture Park and Museum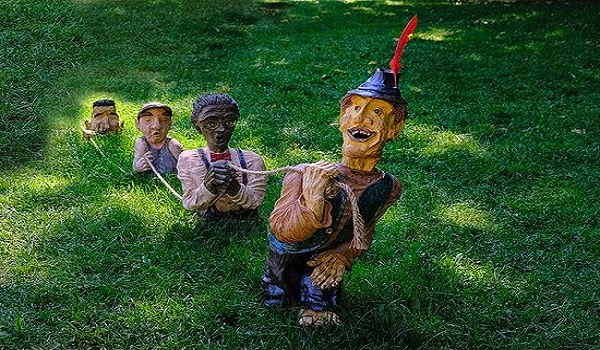 The DeCordova Sculpture Park and Museum is a one-of-a-kind cultural treasure Located in Lincoln, Massachusetts. The museum showcases modern and contemporary works, with an emphasis on sculpture and installation. There are more than 60 monumental sculptures spread out across the park's 30 acres, which are surrounded by beautiful scenery. Art is a universal language that transcends the limitations of spoken or written language. Artists from all walks of life and with a wide range of life experiences contributed to the pieces on show at DeCordova Sculpture Park and Museum.
Each artwork has a unique language, challenging and rewarding the audience to find their own method of interacting with the material. Both the park and the museum provide an all-encompassing experience, letting guests interact with the artwork in novel and exciting ways. Visitors can learn the artists' language and experience new points of view by interacting with the sculptures and installations. Anyone curious about the power and beauty of the visual language of art owes it to themselves to visit DeCordova Sculpture Park and Museum.
11. Locked in Boston: A Thrilling Escape Room Adventure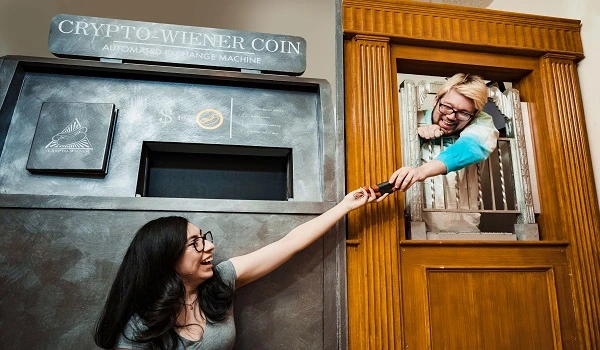 At Escape The Room Boston, you'll be immersed in an interactive game where you'll have to use your wits to escape a confined room in 60 minutes or less. This game is great for social gatherings and team-building exercises since it challenges players to work together and communicate well while solving problems. At the outset, the game master gives a briefing in which they lay out the ground rules and scenarios for the experience. When the player enters the room, they must look around for clues and solve puzzles in order to advance.
The exercises will test your critical thinking, your ability to think outside the box, and your creative problem-solving skills, but they won't be difficult. Players have a limited amount of time to solve the puzzles and exit the room before the game ends. The many themed rooms of Escape The Room Boston, each with its own story and riddles, make the game fun for players of all skill levels.
Address: 33 WEST ST, 3RD FLOOR, BOSTON, MA 02111
Phone: 857.256.1174
Opening hours: Mon-Wed 12-10 pm, Thu-Fri- 12-11 pm, Sat-Sun- 9:30 am- 11:30 pm
Website: www.escapetheroom.com/
12. Trapology Boston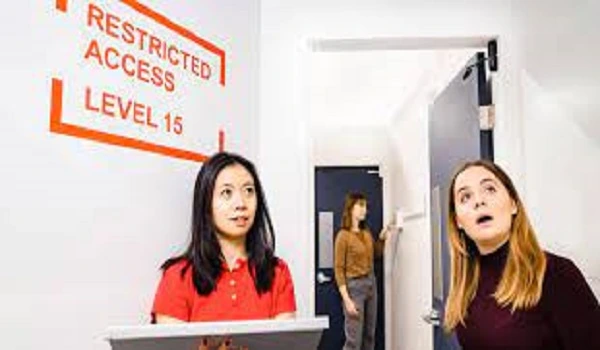 Trapology Boston is an escape room entertainment company that specializes in creating immersive experiences for its customers. The company's human language is focused on engaging and entertaining its customers while challenging them to solve intricate puzzles and clues to escape from a themed room. Trapology Boston uses human language to provide clear instructions and guidance to its customers. The language used in their rooms is easy to understand and accessible to everyone, making it an inclusive experience. The company's language is designed to encourage teamwork and collaboration among participants, creating a sense of community and bonding.
In addition to its clear and concise language, Trapology Boston uses humor and wit to create a fun and engaging experience for its customers. The company's game masters are trained to be witty and clever, providing an extra layer of entertainment to the overall experience. Trapology Boston's human language is an essential part of its success in providing an immersive and enjoyable escape room experience. Its focus on accessibility, teamwork, and humor creates a unique and memorable experience for all who participate.
Address: 177 Tremont St 2nd Floor, Boston, MA 02111, United States
Phone: +1 857-285-2085
Opening hours: Monday -Closed, Tuesday-Sunday 5–10 pm
Website: www.trapologyboston.com/
13. A Night of Madness at Improv Asylum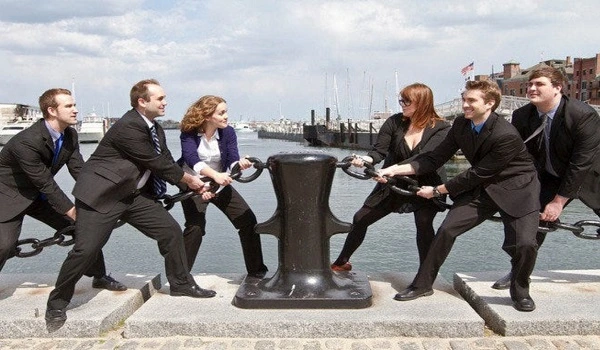 Boston's Improv Asylum is a comic theater group with a distinct style of improvised humor. Improv Asylum's language is a significant part of their style. Their comedians learn to use language in a way that is both clever and rapid, giving them the freedom to improvise hilarious situations. The vocabulary of Improv Asylum is characterized by puns, wordplay, and allusions to pop culture. Callbacks are used frequently by performers to establish a sense of continuity and connection between different portions of a show by referencing a prior joke or scene.
Improv Asylum places a strong emphasis on hearing and responding to one another onstage. This helps them to produce a seamless show in which one joke naturally leads to the next. The strength of improvisational art is on full display in the inventive vocabulary used by Improv Asylum. Because of their talent for improvising comedic acts, they have become one of the most successful comedy groups in the country.
Address: 216 Hanover St, Boston, MA 02113, United States
Phone: +1 617-263-6887
Opening hours: Tue-Thu 6-10pm, Fri-6-12pm, Sat 4pm 12 am, Sun-6-10pm, Mon-Closed
Website: www.improvasylum.com/
14. Greenway Carousel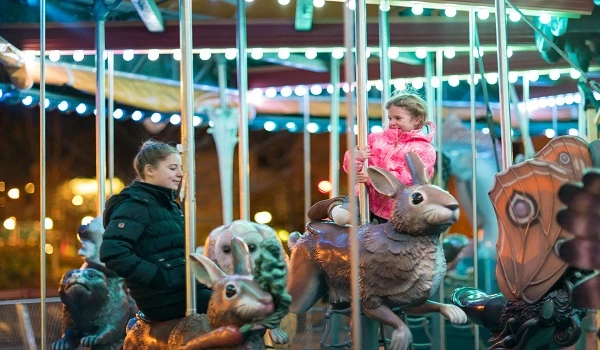 The Greenway Carousel in Boston, Massachusetts, is a wonderful and unusual tourist destination. A lobster, a sea turtle, and a grasshopper are just a few of the 14 local species represented on this beautifully crafted carousel. Whether you're on or off the animal, you'll love the bright colors and attention to detail. The carousel may be found on the Rose Kennedy Greenway, a beautiful park that connects several Boston districts. Families with kids, as well as visitors and residents, flock there in large numbers.
The fact that the Greenway Carousel doesn't harm the environment is one of its best features. To further lessen its carbon footprint, it is run by solar panels installed on the neighboring Carousel Pavilion. Overall, the Greenway Carousel is a delightful place to visit that highlights the natural splendor of the area and encourages visitors to live more sustainably.
Address: 191 Atlantic Ave, Boston, MA 02111, United States
Phone: +1 617-292-0020
Opening hours: Mon-Thu- closed, Fri-Sun 11 am–6 pm.
Website: www.rosekennedygreenway.org
15. Polcari's Coffee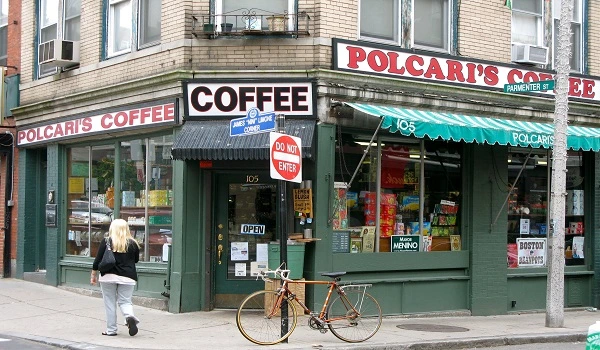 Polcari's Coffee, in the heart of Boston's historic North End, is a family-run business. For over eighty years, locals have frequented this coffeehouse for its fresh-roasted coffee, gourmet teas, and unique spices. The shop's wooden shelves and antique coffee grinders showcase an extensive collection of beans from around the globe. Customers are enticed to remain for a while by the enticing scent of freshly roasted coffee and tea.
In addition to the usual coffee and tea fare, Polcari also stocks an extensive collection of spices, including some truly unique varieties. The helpful personnel at this store can recommend the best spice combinations for any dish. A community institution that has been passed down through the centuries, Polcari's Coffee is much more than just a coffee business. If you like coffee or tea, and you happen to be in Boston, you absolutely must stop by Polcari's.
Address: 105 Salem St, Boston, MA 02113, United States
Phone: +1 617-227-0786
Opening hours: Monday- Friday 11 am–5 pm, Sat- 10 am -5 pm, Sun-closed
Website: www.polcariscoffee.com
16. Enjoy at Emerald Necklace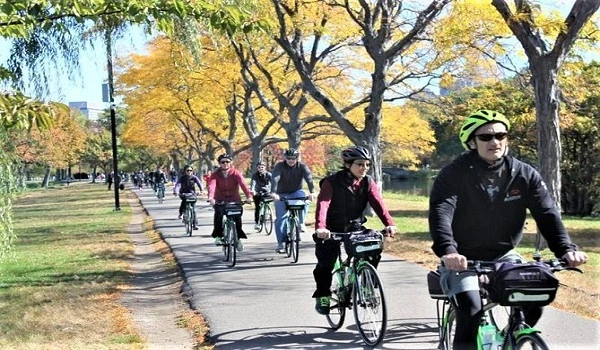 The Emerald Necklace refers to a series of linked green spaces in the city of Boston, Massachusetts. Back Bay Fens, the Riverway, Olmsted Park, Jamaica Pond, Arnold Arboretum, and Franklin Park are just a few of the parks that make up this expansive 7-mile green space. Frederick Law Olmsted, the same renowned landscape architect responsible for New York City's Central Park, also created the Emerald Necklace. The Emerald Necklace was designed to be a tranquil green space in the middle of a busy metropolitan area. The parks are a haven for ecotourists and birdwatchers thanks to the abundance of plant and animal life found there.
Walks along tree-lined walks, picnics on green lawns, and other outdoor pursuits like jogging, riding, and boating await visitors. The Emerald Necklace is a vital biological resource in addition to being a popular recreation area for Boston residents. It's a haven for a wide variety of flora and fauna, reduces the negative impacts of urbanization, and acts as a natural filter for stormwater runoff. In sum, Boston's Emerald Necklace is a stunning and priceless treasure.
17. Kendall Square Where Innovation Meets Fun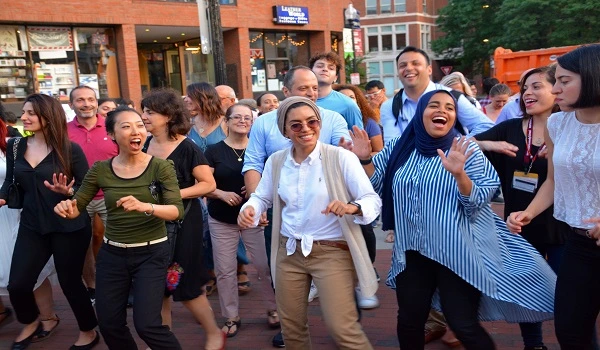 There is a wide variety of companies, academic organizations, and residential structures in the Kendall Square area of Cambridge, Massachusetts. Across the Charles River from Boston, this area is well-served by public transit and has a convenient location. Kendall Square is well-known for the abundance of technology-related businesses, academic institutions, and new ventures that call it home. These companies are a significant economic factor in the region since they specialize in high-tech areas including biotechnology, AI, and robots.
Of course, Kendall Square is more than simply a center for cutting-edge research and development; it's also a wonderful location for everyday life. There are many places to eat, drink, and shop in the area, as well as many places to get some fresh air and enjoy nature. And if you're interested in culture, you can visit a wide variety of museums, art galleries, concert halls, and theaters. There is something for everyone in Kendall Square, whether they are IT entrepreneurs, students, or people who simply enjoy being in the middle of a bustling metropolis.
18. Exploring the Museum of Fine Arts with Fun and Excitement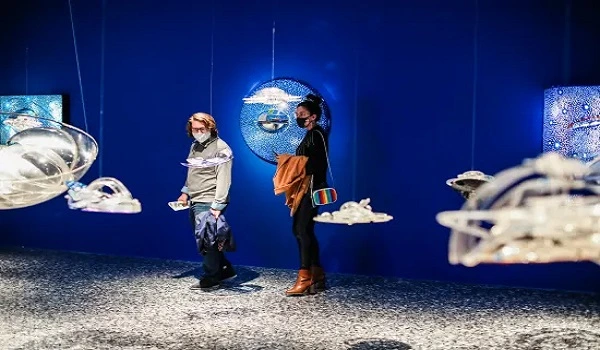 Boston, Massachusetts is home to the Museum of Fine Arts, which is recognized internationally as a premier art institution. From ancient Egyptian artifacts to modern paintings and sculptures, the museum's collection spans more than five thousand years of human creativity. American Art, European Art, Asian Art, and Contemporary Art are only a few of the categories into which the museum's collection is separated. Monet, Rembrandt, and Van Gogh are just a few of the well-known artists whose work is on display, and visitors may also see works by up-and-coming artists.
The Museum of Fine Arts not only displays works of art but also hosts a number of events and programs such as talks, concerts, and workshops for people of all ages. Restaurants ranging from cafes to formal meals can be found within the museum as well. The Museum of Fine Arts is a must-see for art lovers and anybody who values the splendor and originality of the human spirit, thanks to its extensive and varied collection of works of art. It also comes in the list of the 20th largest museum in the world.
Address: 465 Huntington Ave, Boston, MA 02115, United States
Phone: +1 617-267-9300
19. Boston Harbor fun at beach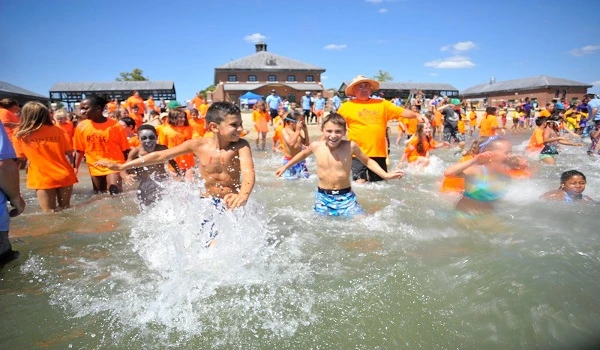 The Boston Harbor in Massachusetts, United States, is a sizable natural harbor. Well-known for its scenic beauty and historical significance. The port was pivotal in the American Revolution because it was the site of the Boston Tea Party, in which colonists threw tea into the harbor in protest of British taxes. These days, visitors from near and far flock to Boston Harbor. Activities range from sightseeing cruises and fishing trips to whale-watching excursions. The Boston Harbor Islands National and State Park, located on one of the several islands in the harbor, is a popular destination for those interested in outdoor recreation.
However, pollution and other environmental problems have plagued the harbor in the past. The harbor has been cleaned up to the point where it is now among the cleanest of all U.S. metropolitan harbors. Boston Harbor is still a popular tourist destination and an integral element of the city's heritage and identity.
Address: 15 State Street, 4th Floor, Boston, MA 02109
Phone: 617 223-8666
Islands: Deer Island, Peddocks Island, Spectacle Island, and MORE
Website: www.nps.gov/boha/index.htm
20. Experience the Thrill of Outdoor Activities on Castle Island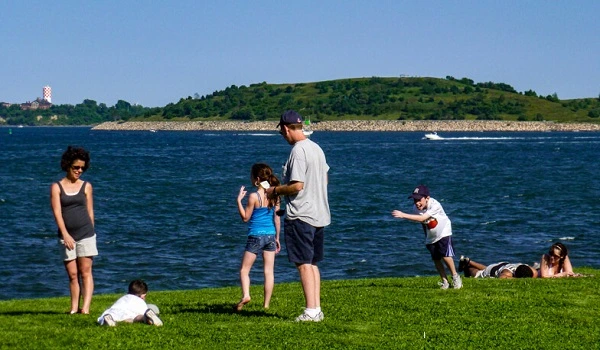 South Boston, Massachusetts is home to the stunning historical site of Castle Island. Everyone from history buffs to nature lovers to city slickers in search of quiet will enjoy a visit here. Fort Independence, a star-shaped fort constructed on the island in 1634, has a prominent place in American history. The fort on Castle Island has a long and interesting history, dating back to the American Revolution and the Civil War, which can be explored by curious tourists. The island is a favorite destination for picnics, hiking, and other outdoor activities due to its picturesque views of Boston Harbor and the surrounding area.
Castle Island is well-known not only for its rich history and stunning scenery but also for its exceptional seafood. Numerous eateries on the island specialize in seafood, such as lobster rolls, clam chowder, and fried clams. When in Boston or the surrounding area, Castle Island is an absolute must. It's a wonderful place to spend the day, whether you're looking to learn about the area's history, take in the scenery, or indulge in some fresh seafood. It has some of the best seafood restaurants in the country, making it a must-visit destination for foodies looking for fun things to do in Boston.
Address: 2010 William J Day Blvd, Boston, MA 02127, United States
Phone: +1 617-727-5290
Opening hours: Monday- Sunday 6:30 am–7:00  pm