Top 20
Best Indian Restaurants in USA
Along with its diverse culture and traditions, the Indian population in America also brought incredible traditional dishes with them, which are greatly appreciated by both locals and tourists. Through their restaurants, Indians are serving up their conventional Indian dishes adding their own unique twist to them. In the US Indian restaurants are famous for their authenticity, comprehensive menu, and, of course, the highest quality of dishes possible adding a variety of spices to the USA's dining table.

For culinary enthusiasts, there is an extended range of different types of food in Indian cuisine from samosas to chicken tikka masala. Indian food's richness in flavor, its fragrant spices, and its wide range in variety are some factors that make it a universally popular and most favored cuisine.

If you actually want to know about other restaurants in the USA, Here is the list of 20 such restaurants that we have prepared for Indian food lovers.
You can also read:
20 Best Punjabi Restaurants In USA
20 Best South Indian Restaurants in USA
20 Best Pakistani Restaurants in Texas
Indian Restaurants In New Jersey
1. Badmaash – Los Angeles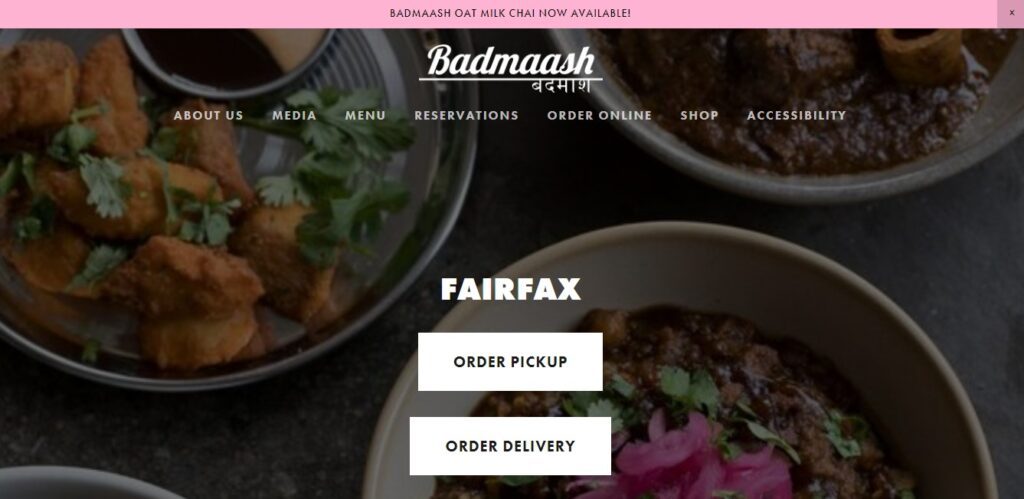 Badmaash, run by brothers Nakul and Arjun Mahendro and their father Pawan, is located very near the Grand Central Market in Downtown Los Angeles. Besides being one of the best Indian restaurants in USA, it is also somewhat Badmaash in its food offerings and decor. As its wall is embellished with Pop art style art and its menu includes a list of mischievous Indian dishes such as flaky samosas with creamy butter chicken and chicken tikka poutine over masala fries.
They also offer other dishes not easily found on local Indian menus like braised beef ribs and mango pork belly. The best thing about the menu is that it is quite varied and it offers a range of food items from Indian street food to burgers, sauces, and condiments as well as fresh bread.
All the dishes are well crafted by Chef Pawan Mahendro having more than forty years of culinary experience and is dedicated to serving some of the best Indian dishes in the foreign land. Its dessert that includes a genius ice cream sandwich crafted from Parle-G, a popular Indian cookie can't be skipped even if you are full. It also offers online services, you can order online what you want and have it delivered to your door.
Address:108 W. 2nd Street, Los Angeles, CA 90012
Phone: 213-221-7466

2. Adda – Queens, NY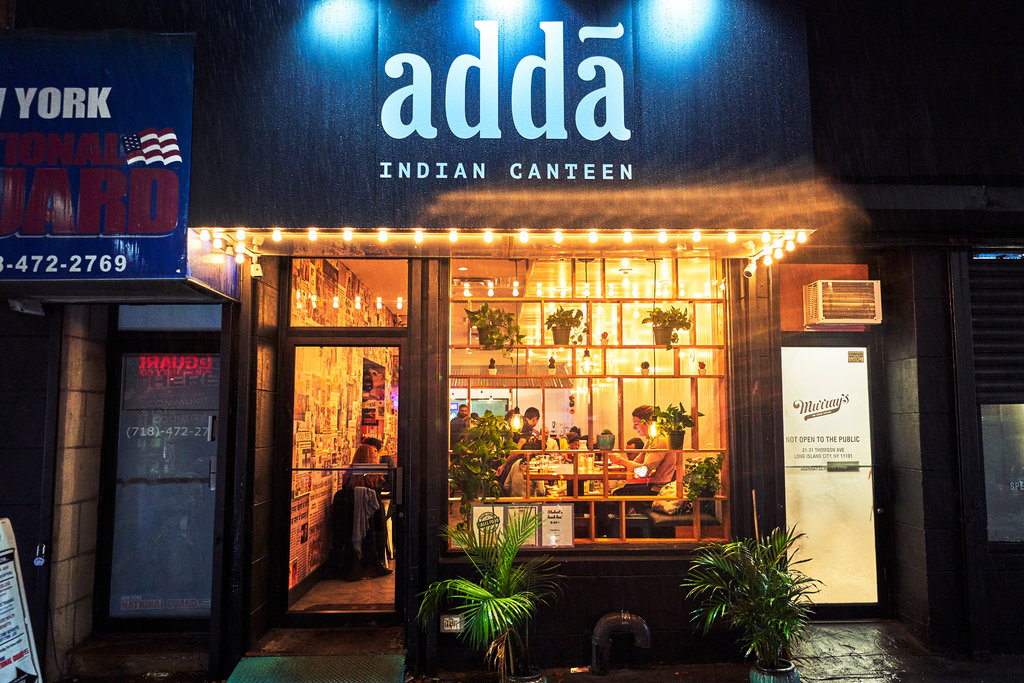 When it comes to eating at one of the best Indian restaurants in USA, Adda can be one of them. Located in The Big Apple's bustling Queens is a canteen-style restaurant offering contemporary Indian food without lacking authenticity. Despite its small size, it is always crowded with the one who is really enthusiastic about Indian food.
The place is headed by chef Chintan Pandya who always keep the focus on ingredient, quality, and tradition while preparing Indian dishes. with a rustic appeal due to its newspaper decoration, this has become a hang-out place for the locals as well as visitors whilst having some authentic Indian dishes.
when it comes to offering dishes to their customer, they offer a range of food varieties such as snacks, grilled items, curries, and sides along with if interested wine, and beer. Two of its dishes that make an impression on the menu are gingery chicken livers (tawa kaleji) and fiery goat brains (bheja fry). the tandoori gobi made with cauliflower, garlic, ginger, and Amul cheese is a must-try whenever you visit the restaurant.
Address: 31-31 Thomson Ave, Queens, NY 11101, United States
Phone: 718-433-3888

3. Rasika – Washington, DC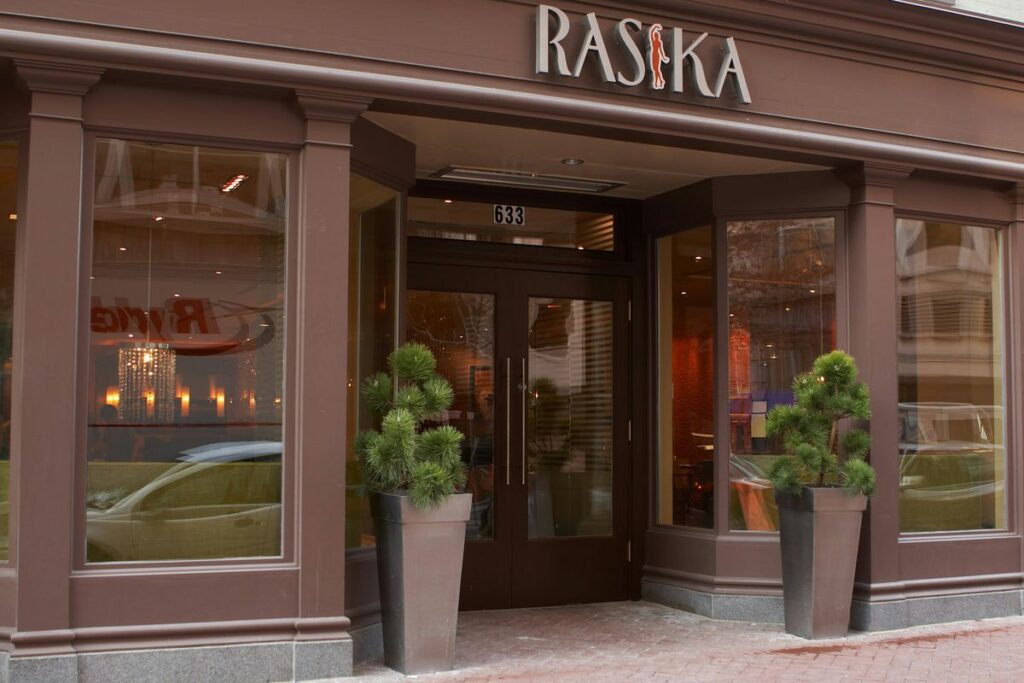 When it comes to having quality food in a relaxed atmosphere, Rasika located in Washington DC is considered one of the best Indian restaurants in USA. No matter you are local or a visitor to the area and looking for a sophisticated place to dine, Rasika is the place for you.
With the creation of one of his dishes the crab pepper masala — made with Chesapeake Bay crab — and the halibut Bengali, Chef Vikram Sunderam in charge of the Rashika has won the James Beard Award for Best Chef in 2013. He along with his team is dedicated to providing the guests with plenty of variety adding the flavors of India to each dish. With the two menus- one for regular dishes and another for their weekly specials, they offer a variety of food such as tawa baingan, an eggplant, potato, peanut, spice masterpiece as well as classic tandoori chicken tikka and a lobster lababdar.
They also have different dishes for those who come in groups so they can enjoy them together. Occasionally they provide their visitors with new delectable Indian dishes like apple jalebi beignets and lobster pulao along with creative cocktails.
Address: 633 D St NW, Washington DC, DC 20004
Phone: 202-637-1222

4. Bollywood Theater – Portland, Oregon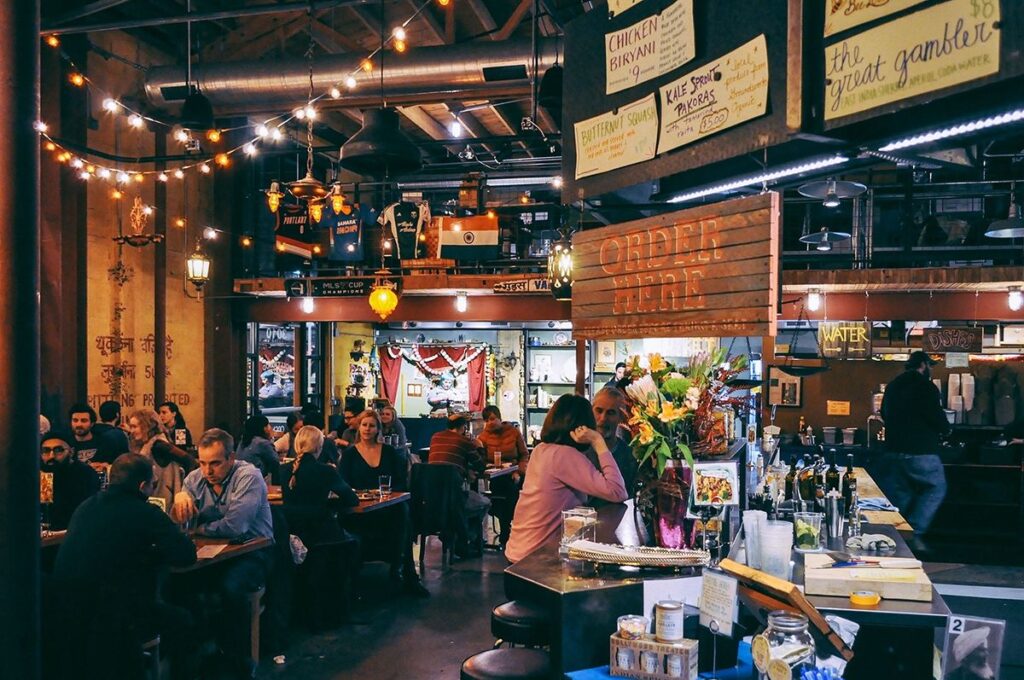 Bollywood Theatre, having two locations- one on Division Street and another on Alberta Street- is considered one of the best Indian restaurants in USA among both locals and tourists alike. Despite a filmy name, This eatery never disappoints its customers while providing really delectable Indian food. While traveling to India, Chef Troy Maclarty owner of this restaurant got inspired by the Indian culture and cuisine that's the reason most of his dishes resonate with Indian flavors.
Mumbai dishes dominate the menu of this restaurant but there can be found dishes from other regions as well. Its street food section is really popular among visitors where they can enjoy Kati rolls and vada pav, pork vindaloo, and the grilled tikka bowl. The Bollywood theatre is open for visitors from 11:00 am until 10:00 pm seven days a week.
Address: 2039 NE Alberta St, Portland, OR 97211
Phone: 971-200-4711

5. Cumin – Chicago, Illinois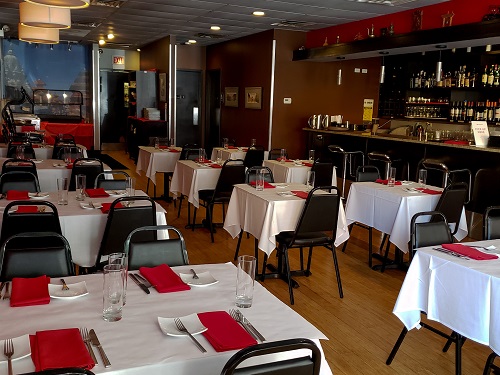 Cumin, located in Chicago's Wicker Park neighborhood, is run by the two brothers Sanjeev and Rajesh Karmacharya belong to Nepal. Both brothers tend to provide visitors with the best Nepalese and Indian dishes in Chicago. Being the winner of the Michelin Bib Gourmand from 2011 to 2019, it serves delectable dishes in an elegant and advanced atmosphere.
Cumin is a great choice for individuals who want to enjoy crispy vegetable samosas, chicken tikka masala, and many other tasty Indian dishes. Besides Indian special dishes, it is also specialized in offering Nepalese food such as dumplings, garlic naan, lamb biryani, and Namche Bazar Ko Sekuwa. thus, the menu of the restaurant has been divided into Indian and Nepalese food sections. All these aforementioned factors make it one of the best Indian restaurants in USA.
Address: 1414 N Milwaukee Ave, Chicago, Il 60622
Phone: 773-342-1414
Email: info@cumin-chicago.com

6. Chai Pani – Asheville, North Carolina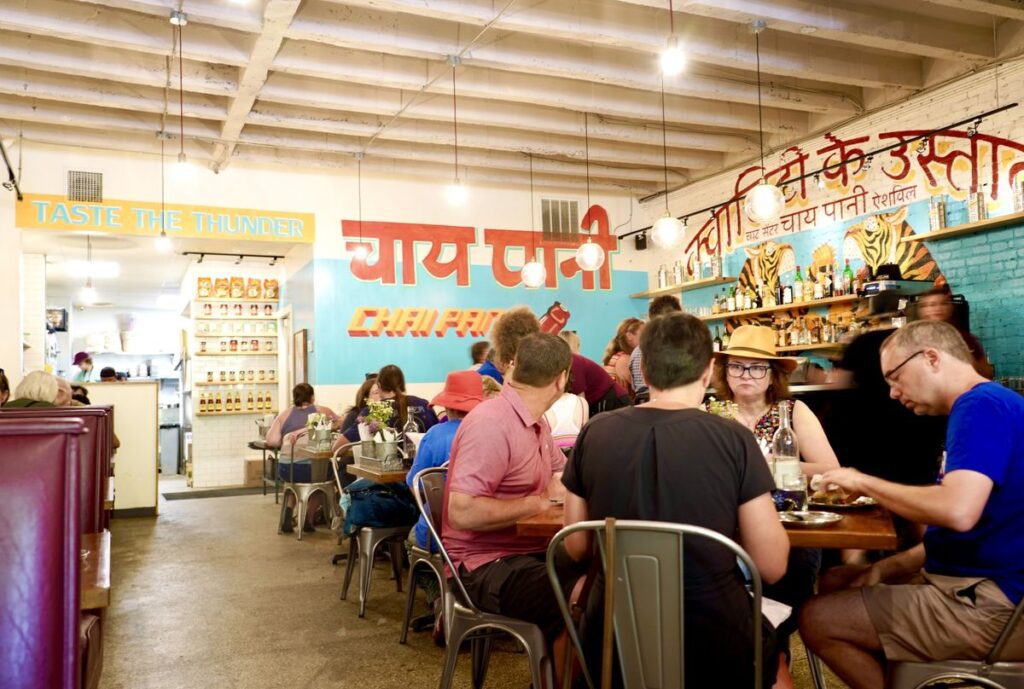 Chai Pani Located in Asheville, North Carolina is a place with a polished atmosphere as well as quality food. if you are looking for a restaurant to have Indian dishes in a relaxed manner then we would recommend you Chai-Pani.
As is the name "Chai Pani", so our services, if you crave some tea and something to eat, this place is best for you and one of the best Indian Restaurants in USA. As chef Meherwan Irani hails from Gujarat, India, it is natural that most of the dishes are Gujarati, and other specializations of the Bristo are street food and thalis, traditional Indian family meals.
Apart from these dishes, you can also try some other dishes like misal pav, made with moong bean curry, and rassa, a spicy broth made with tomato and coconut at affordable prices.
If you want to have something more even after the main course, you can try some rice pudding one of the popular dishes of this restaurant. Those who long for some drink can provide themselves with a beer, cocktail, or a glass of wine.
Address: 22 Battery Park Ave, Asheville, NC 28801, United States
Email: info@chaipaniasheville.com

7. Junoon – New York City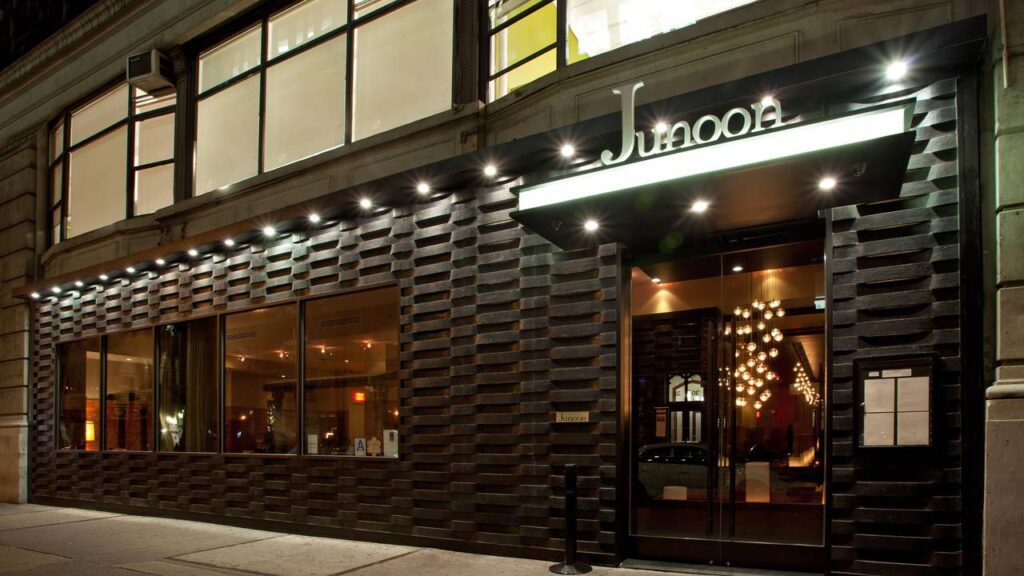 Junoon, located in New City, provides its visitors with authentic Indian dishes with a modern touch. displaying a new aesthetic and laid-back atmosphere, this restaurant has received the award of excellence for its excellent services making itself one of the best Indian Restaurants in USA. Its decor with amber lighting, latticed sandalwood screens, luxuriously upholstered banquettes, and lotus blossoms in pools has been working as a great attraction for visitors wishing to dine out.
People can enjoy several traditional Indian dishes like Hyderabadi chicken korma, and mango and goat cheese cheesecake prepared in the open kitchen. Junoon, providing both an a la carte menu and tasting menus of different regions of India, is the only Michelin-starred Indian restaurant in New York City.
Be sure to try these items from the restaurant such as uttapam, a rice and lentil pancake, topped with coconut chutney and caviar, portobello mushrooms over mashed masala potatoes with black truffle, and tandoori poussin. By blending herbs and spices, they also offer a unique cocktail program.
Address: W 24th St, New York, NY 10010,
Phone: 212-490-2100

8. Vik's Chaat Corner – Berkeley, California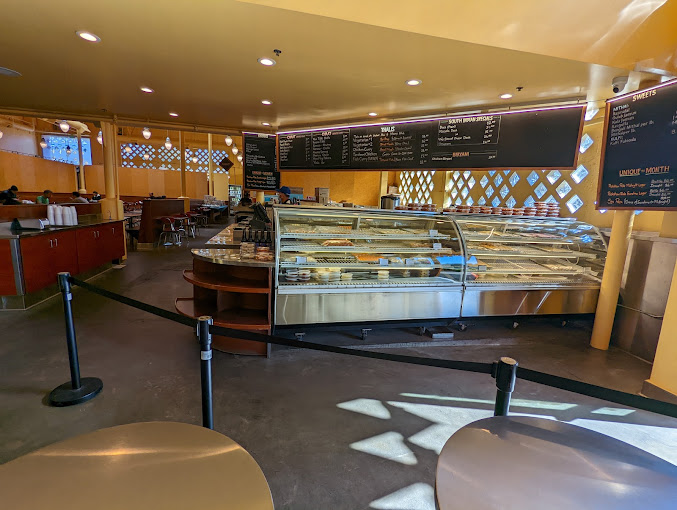 Ever since the opening of this chaat corner which is founded by Mumbai-born Amod Chopra in Berkely, California, in 1989, Vik's Chaat Corner has been a favorite among the locals as well as tourists. It has been serving flavorful, crunchy, and crispy Indian dishes to visitors for more than 25 years and is considered one of the best Indian restaurants in USA.
South Indian cuisine classics, such as uttapam and dosa, dal, roti, samosas, and pani puri can be ordered at Vik's Chaat Corner. Today at this restaurant guests can have a wide variety of snacks, and full meals along with daily specials that are sold from roadside stands, wrapped in fresh leaves.
Address: 2390 Fourth St, Berkeley, CA 94710,
Phone: 510-644-4412

9. Indian Accent – New York City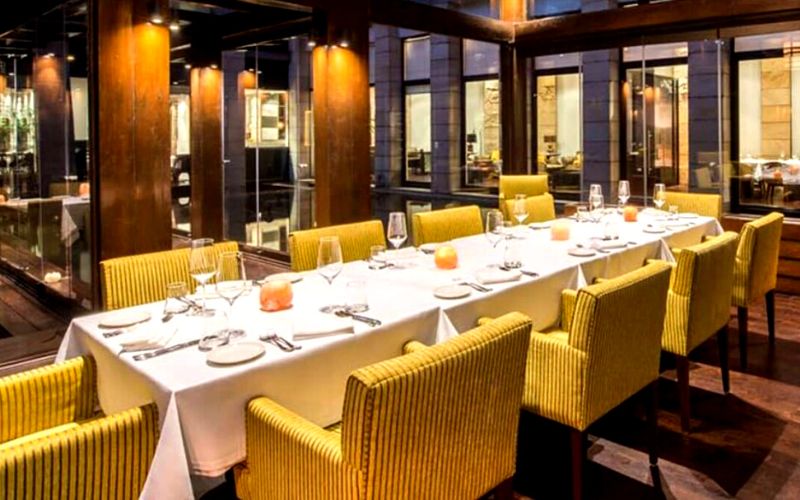 Located in New York, in no time Indian Accent has become one of the best Indian restaurants in USA due to its polished atmosphere, prime location, and amazing menu. Its main chef, Manish Mehrotra, offers some fantastic tastings of Indian dishes with a touch of modern ideas while maintaining the traditional flavors of the dishes.
They also have been running a restaurant in New Delhi, India for many years, now one in New York bringing Indian taste to New York City. Visitors to Accent can find a large variety of Indian dishes with global flavors on the menu such as ghee roast lamb, vibrant meethe chawal, Keema made with soy crumbles, butter kulcha, and butter chicken, along with desserts like the makhan malai with saffron-flavored whipped cream. This fantastic restaurant serves every amazing dish with amazing structural plating.
Address: 123 W 56th St, New York, NY 10019
Phone: 212-842-8070

10. Rasa – Burlingame, California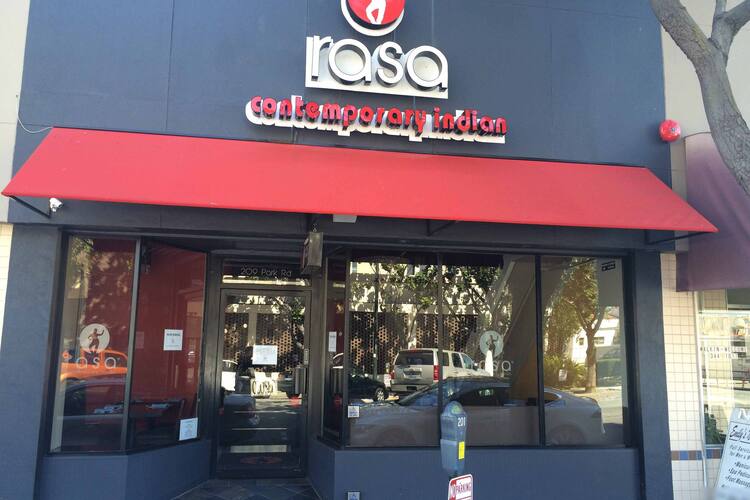 Rasa was established in 2014, for the people of Burlingame, California, as well as tourists, to provide them with a unique type of dining experience maintaining the traditional integrity of the Indian flavor. While crafting the menu of the restaurant, the owner used his experience of traveling all the Indian coastal areas and beyond, tasting and experiencing the different flavors of the different regions of the country.
Awarded one star from the prestigious Michelin, Rasa stands out as one of the best Indian restaurants in USA. Their menu lists a range of delicious-sounding items such as Indian-inspired grain, meat, and veggie bowls with a long list of classic Indian sides.
They are the best in South Indian dishes which are served with exceptional flavor and ingredients. Other highlights of restaurants are prawn chutney with cucumbers or pumpkin kofta and fenugreek curry. Plenty of dishes can be ordered for lunch and dinner as well as breakfast.
Address: 209 Park Rd, Burlingame, CA 94010
Phone: 650-340-7272

11. Ghee Indian Kitchen – Miami, Florida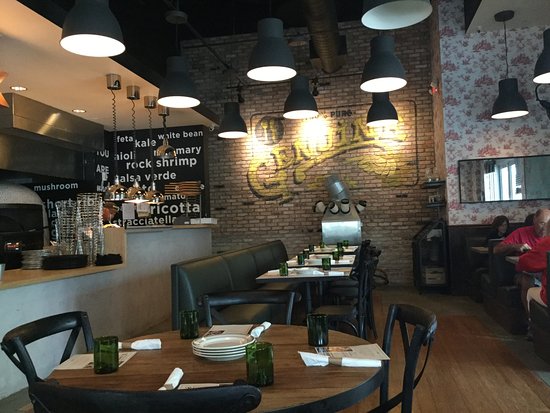 Located in Miami, Florida, Ghee Indian Kitchen welcomes its guests with the aromas of the ingredients, offering traditional dishes with seasonal and contemporary changes. The owner cum Chef Niven Patel and his team provide the Indian dishes with local ingredients in order to emulate the flavors in the dishes.
At the Ghee Indian Kitchen, guests are also served traditional dishes such as saag paneer, curry, and other fusion flavors in the dishes like ninam ranch churrasco. Whatever dish you order here will be made with the concept of farm-to-table to provide a fresh and delicious taste. aren't all these factors enough to make it one of the best Indian restaurants in USA?
Along with several street food dishes, the menu also lists a variety of different dishes such as snacks, curries, bread, tandoori dishes, steamed rice, and several chutneys. We recommend you start off your meal with channa masala and then try every one favorite roasted pork vindaloo. A few crisp and crunchy papadums with some chutney here are hard to avoid.
Address: 8965 SW 72ND PL, MIAMI, FL 33156 (305) 968-1850

12. Tamarind Tribeca – Manhattan, New York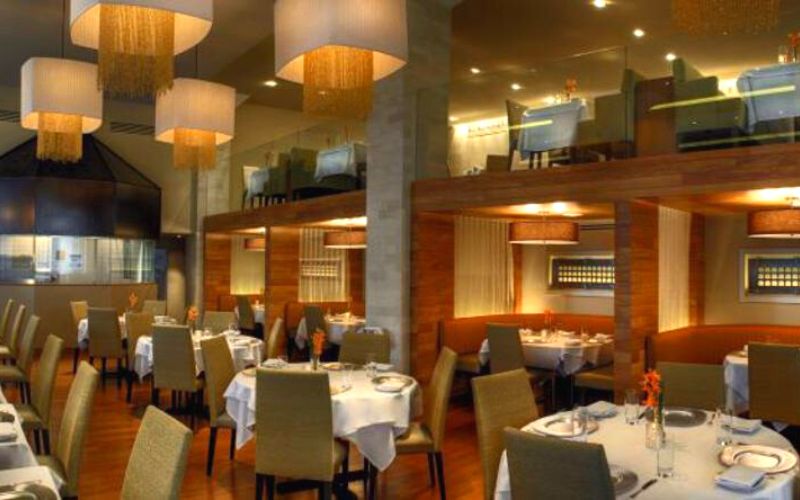 The Tamarind Tribeca located in New York and Manhattan is a prestigious Michelin-star restaurant this shows the quality of the food and services of the restaurant. Their dishes reflect the Indian flavor and culture along with the local ingredient to emulate the flavor of the dishes.
For its delectable food and quality services, it has been applauded by some famous publications such as Zagat Survey, Village Voice, the New York Post, and The New York Times and has also been rated as one of the best Indian restaurants in USA. Flaunting stunning decor, and a great ambiance with a good dining settlement, it serves both Tribeca sophistication and South Asian cuisine in a laid-back manner, keeping itself as one of the best Indian restaurants in the USA.
From starters such as chaat, samosas, keema, and scallops to soups, salads, seafood, and curry, guests can find other main course items on the menu such as saag paneer, sirkha gosht (lamb cooked in coriander chili chutney, chili vinaigrette, garam masala, and malt vinegar), and the lobster masala along with several vegetarian specialties for those with dietary requirements.
Address: 99 Hudson St, New York, NY 10013
Phone: 212-775-9000

13. Indeblue – Philadelphia, Pennsylvania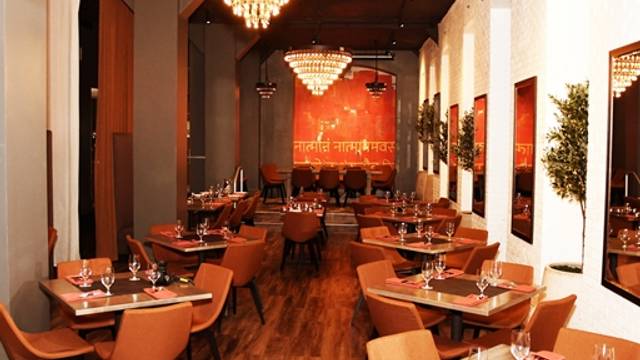 Philadelphia-based Indeblue which provides the best Indian food in the US is considered one of the best Indian restaurants in USA. Making familiarize yourself with several dishes, you can enjoy by selecting contemporary and traditional dishes from spicy Mirch masala to garlic and nutmeg lamb chops at Indeblue.
Other services provided by it are a weekend brunch every Saturday and Sunday, and daily happy hours from 4 to 6 pm. A build-your-own-tasting thali option is also available for those who are indecisive about their meal and cocktail beverages are for those who want to indulge in drinking.
Be sure to load up on their creamy chicken makhani, saffron basmati rice, and buttery naan, and make you happy. Bread and a few side dishes are also available to complement your main meal. They create all the dishes with a special concept: "serve quality local food with a worldly cultural influence".
Address: 65 Barclay Farms Shopping Center, Cherry Hill, NJ 08034
Phone: 856-230-4633

14. Himalaya – Houston, Texas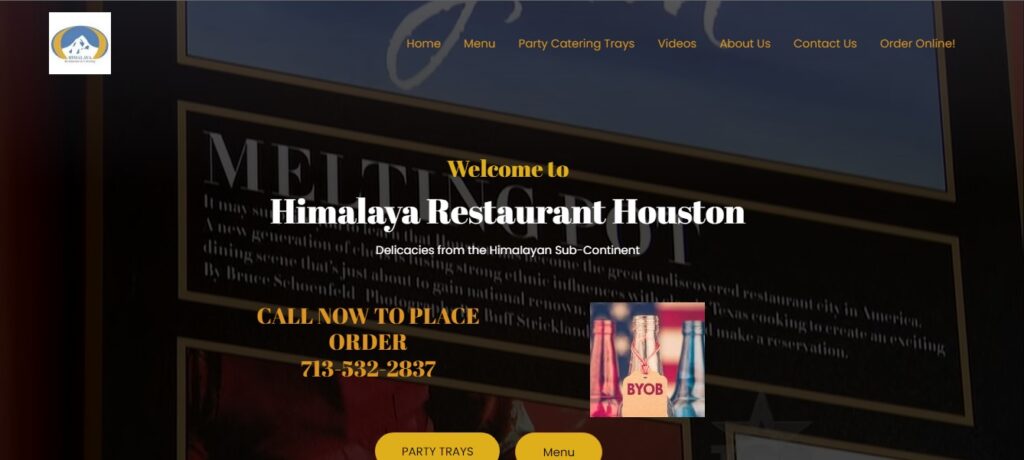 Himalaya based in Houston, Texas has been rated many times as one of the best Indian restaurants in USA providing its guests with Indian and Pakistani favorite dishes. Texas is very populated with South Asian People, and that's the reason it is home to some of the best Indian restaurants.
Himalaya's owner has tried to make it a replica of the Himalayan mountain by providing it with a mountain-like interior. Offering a number of dishes based on Nepal, Tibet, Pakistan, and Indian cuisines such as vegetable-filled stews, curries, and meat dishes, Himalaya utilize fresh herbs, roots, and green-certified products for the preparation of their dishes.
Kaiser Lashkari, the chef of the restaurant, serves his guests a special menu of Indian and Pakistani favorites like tender chicken kababs and fragrant biryanis and is also famous for fusing local flavors with South Asian cooking.
Address: 6652 Southwest Fwy, Houston, TX 77074, United States

15. Lehja – Richmond, Virginia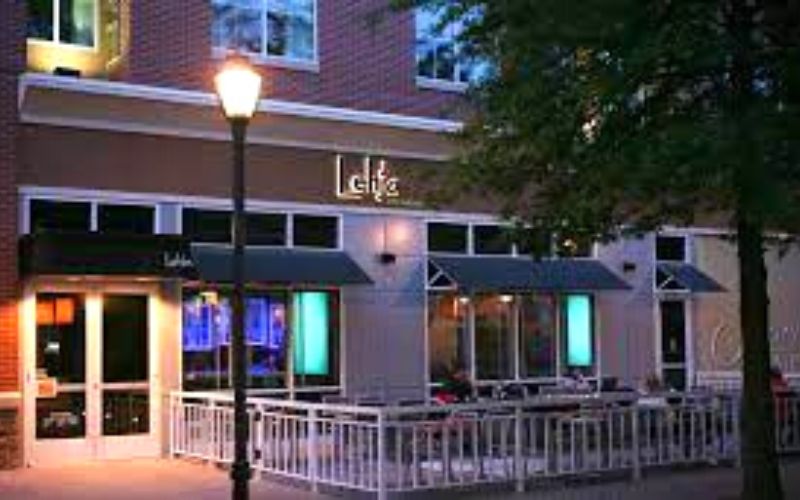 Virginia is home to many best Indian restaurants and Lehja stands out as one of the best Indian restaurants in USA. Considered a must-visit restaurant for anyone who's enthusiastic about Indian food in Richmond, Virginia, Lehja is the best place for them. Having a modern interior with colorful lights and also outdoor seating arrangements, Lehja offers the best quality food to its visitors.
They are famous for their traditional dishes with innovative and contemporary flavors. Lehja's menu consists of traditional dishes such as the Chesapeake Bay blue crabs seasoned with ginger, turmeric, pink Tellicherry pepper, scallions, and asparagus prepared under the guidance of chef Sandeep "Sunny" Baweja a semi-finalist of James Beard Award.
Be sure to load up on a variety of bread and homemade kulfi to seal the meal and their weekend brunch is also a must-try. For their visitors' convenience, Lehaja has three other branches at other locations.
Address:11800 W Broad St suite 910, Richmond, VA 23233
Phone: 804-364-1111

16. Spice Room – Denver, Colorado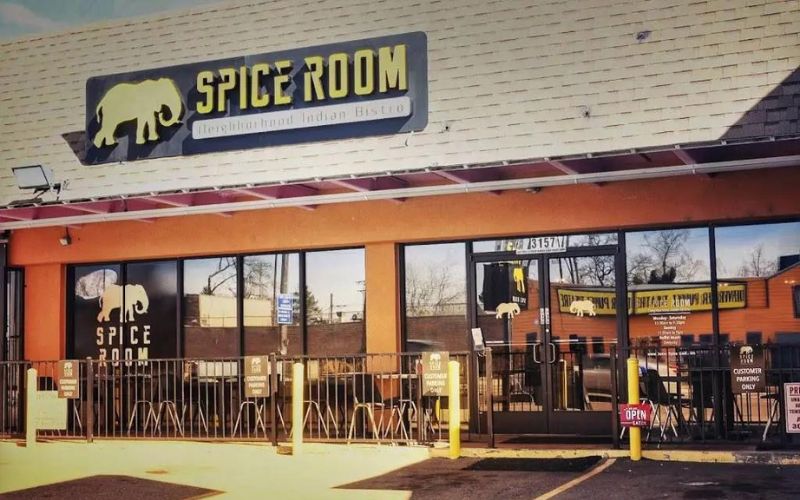 Located in Denver, Colorado, Spice Room is home to a variety of healthy vegetarian and non-vegetarian dishes. It was started by three friends from India and Nepal to provide family-style meal which is mostly found on the roadside food court in India and Nepal. The team of the chef is made up of Indian and Nepali chefs who are determined to provide the best features of overlapping cuisines.
The restaurant offers a wide range of vegan and vegetarian options in order to provide choices to their guests. The restaurant menu consists of samosa chaat, cheese and jalapeño bread, Shahi paneer, cheese curry, and aloo bhindi bhujiya. Meals are prepared as per guest spice tolerance, no matter what you order, you are served with 100% flavors. At Spice room, you can dine in or take out your meal with you both options are available. this is one of the best Indian Restaurants in USA.
Address: 3157 W 38th Ave, Denver, CO 80211
Phone: 303-455-3127

17. Saravanaa Bhavan- Multiple locations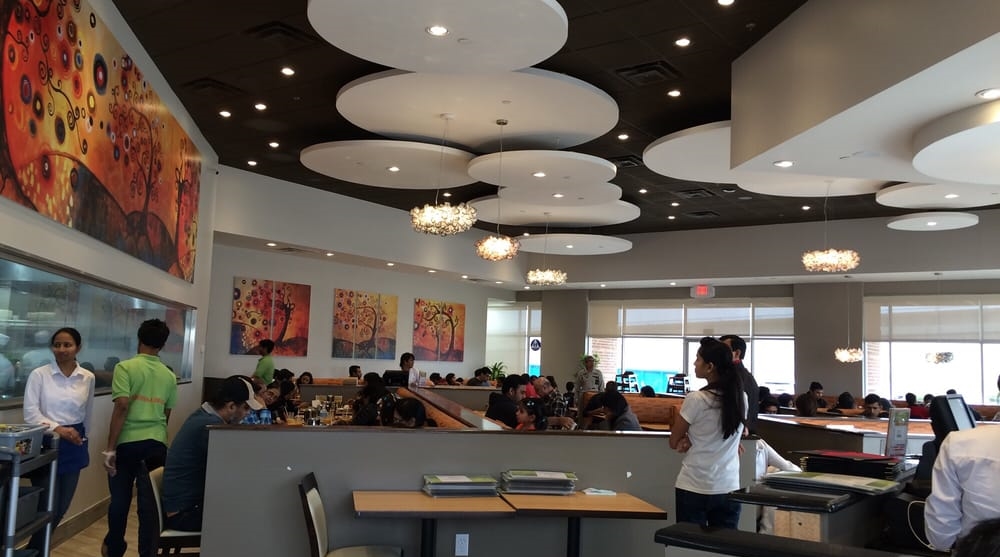 Saravanaa Bhavan is best known for its multiple chains around the world, in the USA you can find Saravana Bhavan at multiple locations in Texas, New York, California, and New Jersey. It was founded in 1981 by P. Rajagopal in order to bring South Indian food outside India.
Sarvanaa is popular among the masses for its traditional vegetarian Indian cuisine and lunch buffets, using quality ingredients for every dish. At the weekends, they come with regional specialties to attract more visitors. As it is specialize in South Indian food items, it offers you the country's best dosas, idli, and vada. Besides masala dosa, other options are also available such as masala dosa filled with spiced potatoes, cheese, and onions dosa, and dry nuts & raisins, or paneer dosa.
What makes this place an ideal place for diners to feast on a range of items with a group is its affordable prices. For sweet lovers badam halwa and gulab jamun are available. We recommend you visit Saravanaa Bhavan one of the prominent Indian restaurants in USA to enjoy a tasty meal.
Adress: 149 Wood Ave, Oak Wood Plaza, Edison, NJ 08820
Email: info.edison@saravanaabhavan.us
Phone: 732-767-0033
18. Dimple's Bombay Talk- Edison, New Jersey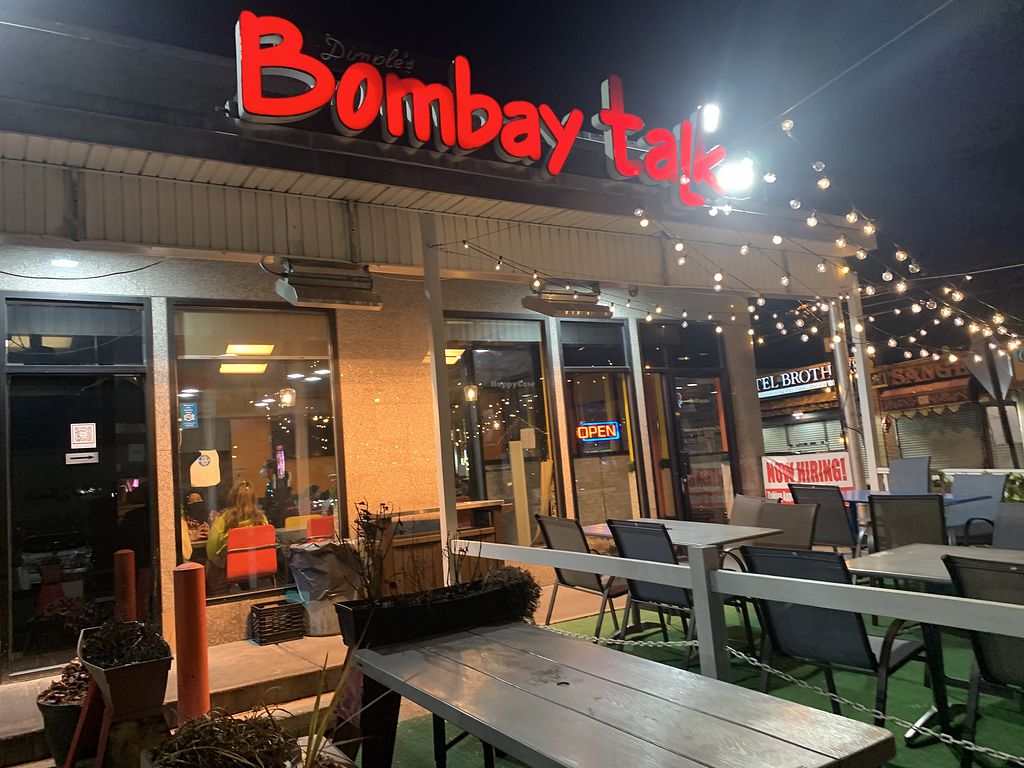 It is believed that New Jersey is the place where one can find the best Indian food in America, they are not wrong as a large number of Indian communities reside here. It is also home to a number of restaurants but our favorite is Dimple's Bombay Talk which offers an extensive variety of Indo- Chinese cuisines. One of their best vegetarian dishes is tokri chat made with shredded potato, lentils, onions, and spices. At this restaurant, one can enjoy a variety of tasty Indian-style sandwiches such as Bombay Veg. Sandwich.
Apart from Indian food, you can order Chinese and Thai dishes as well such as Hakka noodles, and fried tofu salted with peanuts, bell peppers, and chili. Be sure to try their chicken tikka masala or naan one bit. if someone is looking to taste two of the world's best cuisines, this is the place for you.
Address: 1358 Oak Tree Rd, Iselin, NJ 08830-1600
Phone: 214-662-6889

19. Kalachandjis – Dallas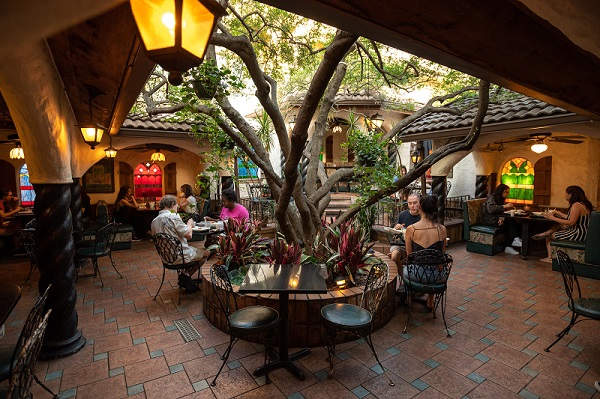 One of Dallas's oldest and greatest vegetarian restaurants, Kalachandji has been proudly serving its customers top Indian cuisine for 40 years. This restaurant has increased its popularity among vegans by utilizing Ayurvedic traditional recipes. Even omnivores can enjoy its cuisine.
The oldest vegetarian restaurant is considered to have outstanding meal quality because it uses high-grade ingredients. While preparing their meals, Kalachandjis also uses ayurvedic ingredients to satisfy the hunger of their guests' bellies and their minds and souls. Yellow split pea soup, Steamed broccoli carrots, Mixed bean curry, Bok choy stir-fry, Kofta balls in tomato gravy, and Tamarind lemonade are some of the best Indian dishes on the menu at Kalachandjis.
Other dishes available include Panir masala, Spinach Filo, and Pakora with tamarind chutney. Be sure to order an aromatic warm cinnamon and raisin bread, a nutritious high-protein vegan meal. If you're going early in the day, be sure to treat yourself to a glass of tamarind tea, a sweet and sour drink that will refresh your mood.
Considering all these splendid features, we can say it is one of the best Indian restaurants in USA.
Address: 5430 Gurley Ave, Dallas, TX 75223, United States

20. Ganesh Temple Canteen – New York City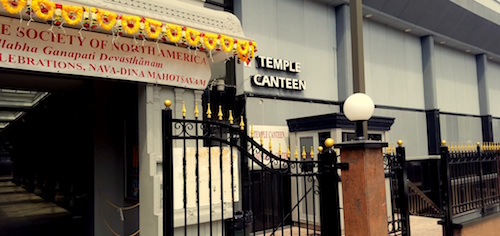 Ganesh Temple canteen is not like other restaurants; it is a cafeteria inside a Hindu temple in Queens, New York. Its volunteers work there to serve tasty food as offerings to God. Since 1993, the canteen has been serving delicious South Indian food to customers who are craving Indian food and is considered one of the top Indian restaurants in USA.
The restaurant's menu is primarily comprised of vegetarian dishes such as idli, dosas, upma, and uthapams, as well as weekend specials such as a mixed thali platter. It is argued that there is no place in town where you can get a better dosa than Ganesh Temple. Other restaurant highlights include the Pondicherry masala dosa with potato, chutney, onion, chili, and spices.
There are numerous South Indian dishes available for lunch, dinner, and breakfast. For those who want to take the rich flavors of the Temple Canteen home with them, take-out and delivery are available. Through their online store, you can order snacks and sweets from anywhere in the United States.
Address: 09 Holly Ave No 143, Queens, NY 11355, United States
Phone: (718) 460-8493
Email: canteen@nyganeshtemple.org