Top 20
Best Coffee Shops in Florida
Most people begin their day with a cup of coffee because of coffee people feel fresh and energetic and there is not much better than rich Falovurfull coffee to start your day with. when you get your favorite flavor of coffee that can make your day energetic. nowadays there are many best coffee shops in Florida that you can visit any day with your friend or alone to get top-quality coffee. These shops offer multiple types of coffee like iced coffee, latte, or brew.
There are multiple coffee types in the market like cappuccino which is an espresso-based coffee, espresso which is originally from Italy, latte, americano,caffe mocha, and many more.
If you drink coffee then you should know what are the top benefits of coffee.
You could live longer
You feel fresh and energetic
Your DNA will be stronger
There are fewer chances to develop heart failure and many more.
Here are some of the Top 20 coffee shops in Florida
that you can visit alone or with someone else to enjoy the coffee and you can take your coffee to the office also.
explore our other article on the best restaurants in the United States
South Indian Restaurants in the USA
1. The Flagler Restaurant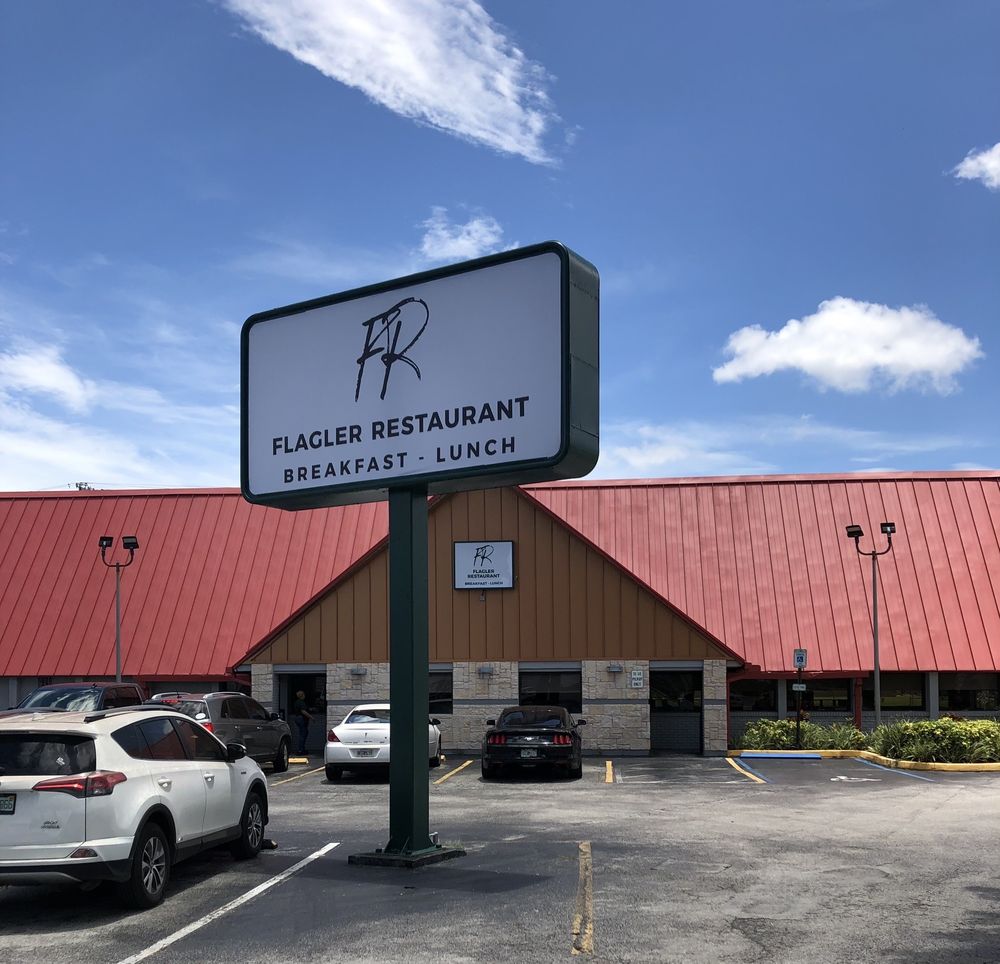 This is a brand new restaurant here you can have breakfast and lunch and apart from that you can get your favorite coffee also their service is quick and everything is very fresh here. you will get nothing fancy here but everything is clean and the interior is also decent.
Website- 399 N Homestead Blvd Homestead, FL 33030
Contact – (305) 248-1990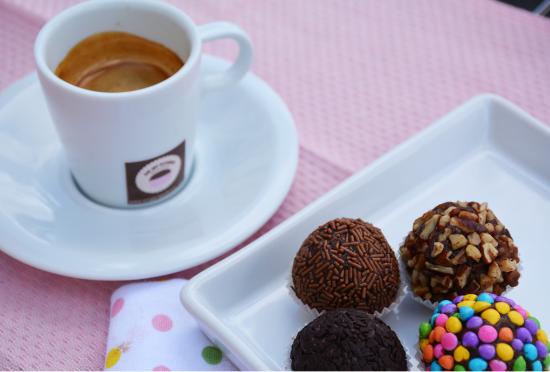 The story of this cafe starts from the presidential campaign of Mr. Brigadeiro Eduardo Gomes in 1945. They offer different types of coffee and sweets basically they are famous for their sweets but you will get fresh cup coffee here. their shop is open every day except on Tuesday they provide the facility of take out and offer home delivery also, they do have vegan options and you can access their free wifi if you will visit this cafe.
Website -omgbrigadeiros.com
Contact- (305) 456-8378
Address- 2205 SW 23rd Ave Miami, FL 33145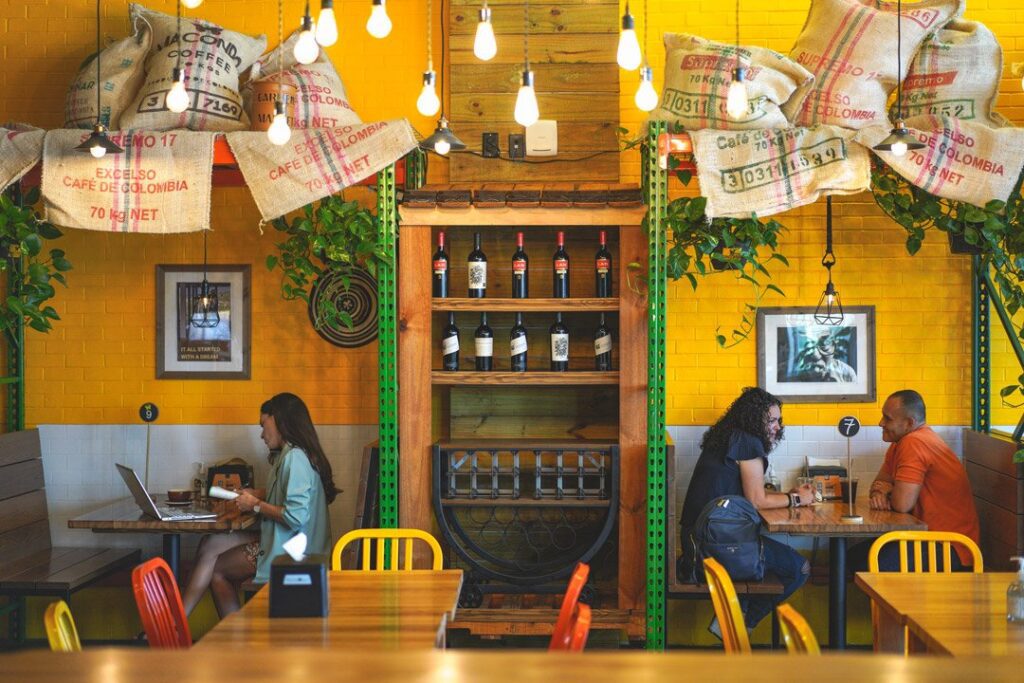 This place is famous for its coffee/tea, breakfast,& brunch, and sandwiches the shop is open at 8 p.m. and closes around 5 p.m. They also offer vegan options apart from that they accept credit cards this place is Best for group discussion and another thing about this place is you can bring your pet with you.
Website- macondocoffee.com
Number – (786) 688-3613
Address – 205 Aragon Ave Coral Gables, FL 33134
4. Starbucks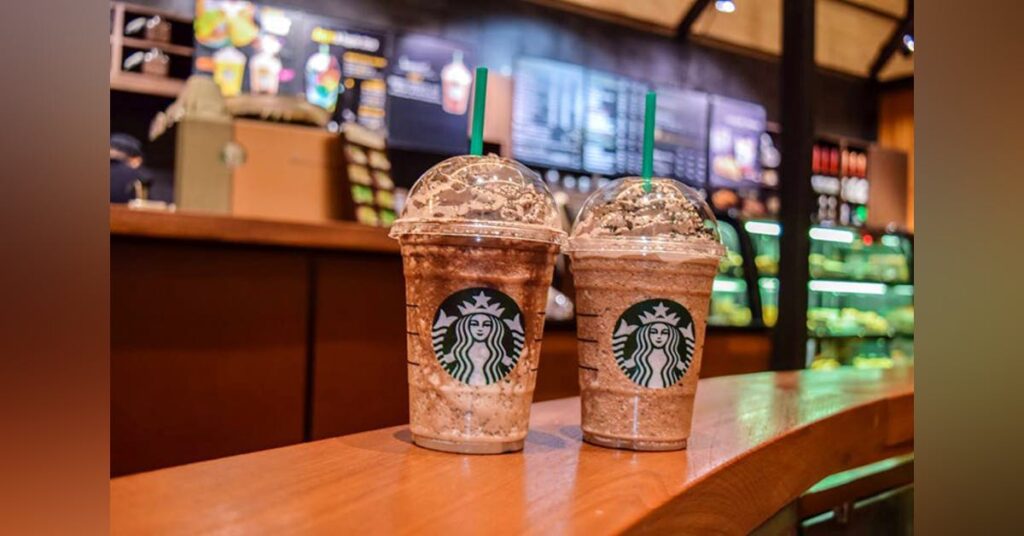 Around the world, everyone knows that Starbucks is very passionate about coffee and they invent different flavors. But their coffee is expensive as compared to other coffee cafes. around the world, they also offer premium teas and fine pastries and the ambiance of Starbucks is always pleasant they provide the highest quality of coffee in the world and they also engage with their new and old customers.
Website- starbucks.com
Contact – (305) 246-7443
Address – 76 E Palm Dr. Homestead, FL 33034
5. McDonald's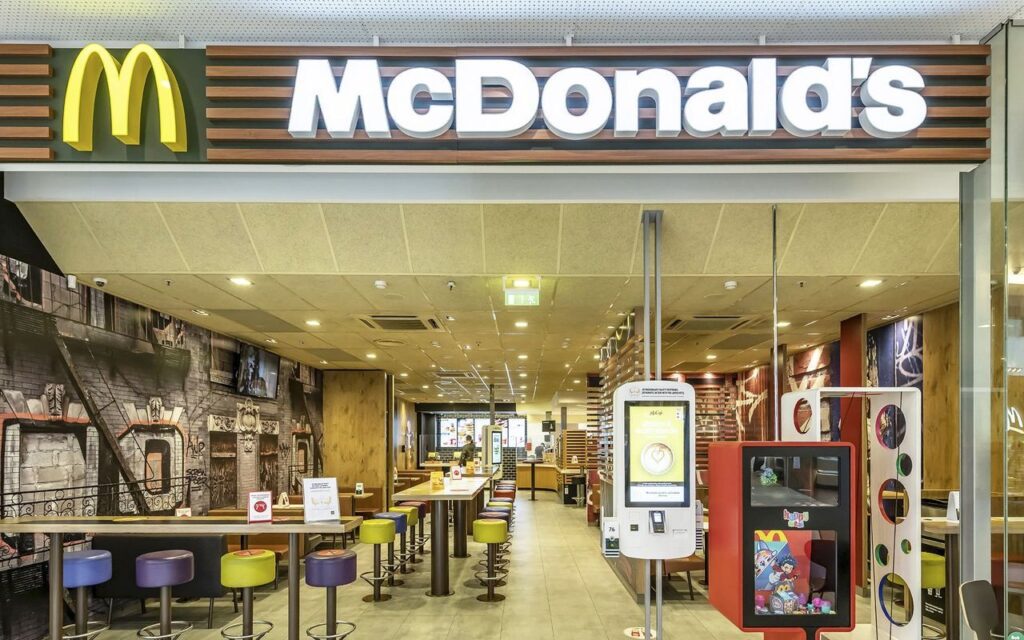 Who doesn't know about McDonald everyone knows about it and its branches are spread worldwide McDonald's is famous for fast food and here you will also get coffee now they have a separate section of it. And if you use McDonald's app you will get free delivery so now you can order breakfast at the office along with coffee. They offer McCafe & coffee and the quality of coffee is fine but not better than Starbucks.
Website- mcdonalds.com
Contact – (305) 247-2979
Address – 33501 S Dixie Hwy Florida City, FL 33034
6. Dukin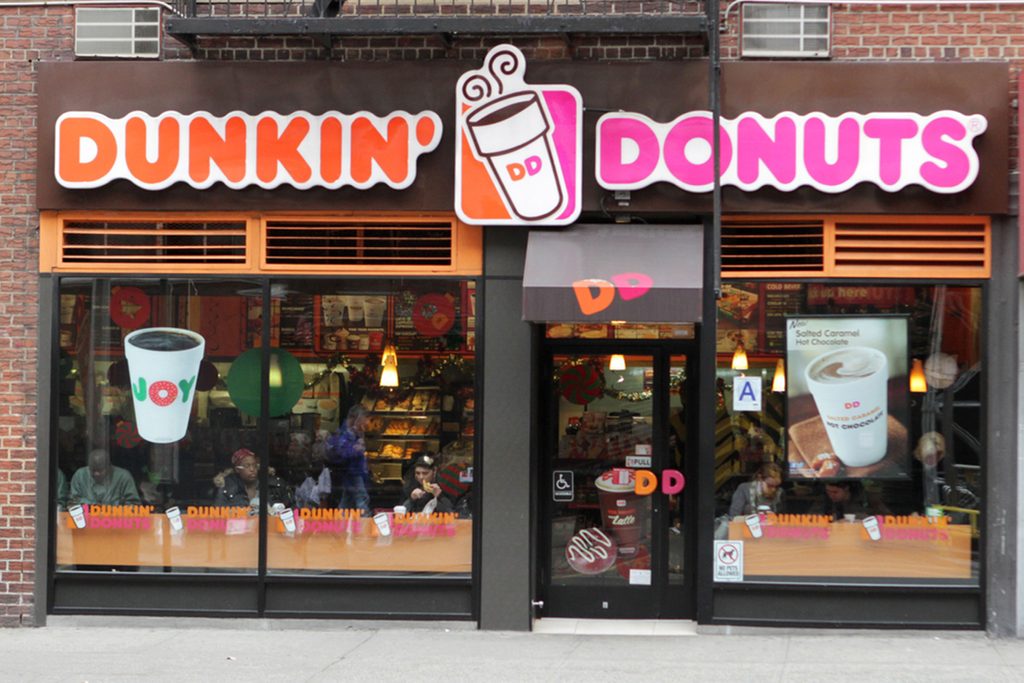 Dukin is a very popular brand and is one of the favorite brands of America this is the one-stop shop for coffee and here you will get coffee, espresso, breakfast sandwiches donuts, and many more you can order it online or you can pay a visit to the dukun store to have your favorite donuts and coffee.
Website-https://locations.dunkindonuts.com/
Contact (305) 245-8086
Address -10 Shell Gas Station Se 1st Ave Florida City, FL 33034
7. San Julian's Coffee Bar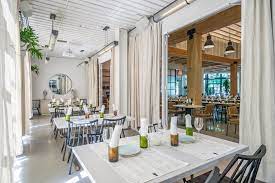 San Julian Coffee Bar was established in 2016. They are happy to welcome and try the best selection of coffee teas and other drinks like lemonades their coffee has Colombian flavor and they take credit cards and also offer delivery to their customers according to health scores they met with Inspection Standards. Their shop is closed on Tuesdays. and this coffee bar is one of the best coffee shops in Florida.
Website- sanjulianscoffee.com
Contact- (407) 960-2916
Website- 110 Orlando Ave Ste 4 Winter Park, FL 32789
8. CFS Coffee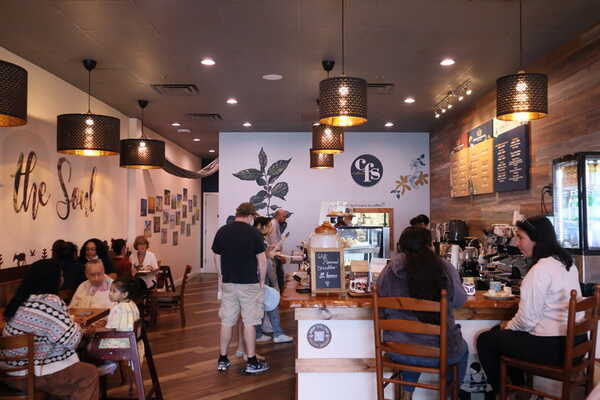 If you have never been to CFS Coffee shop then you must try they offer great service and a wonderful ambiance if you are a coffee lover then visit this place. Make sure to energize yourself in the morning with CFS coffee. they also offer breakfast lunch and dinner and apart from that they offer iced & hot drinks and your favorite coffee.
Website- www.cfscoffee.com/
Contact- (407) 637-2335
Address- 430 W New England Ave Winter Park, FL 32789
9. Cups and Pups Coffee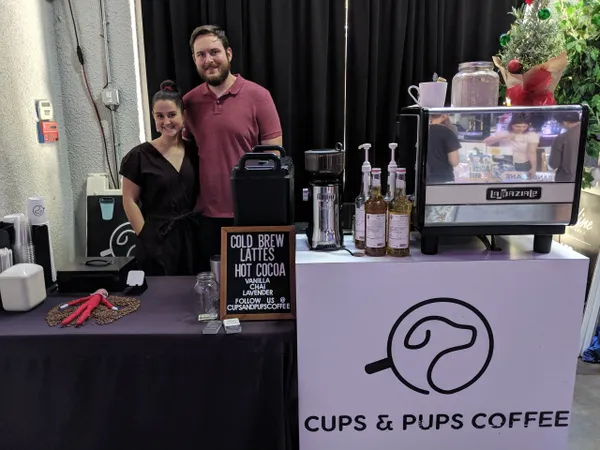 Cups and Pups Coffee is a friendly restaurant they have drip coffee, latte, cappuccino, cold brew, and apart from that there are other specialties also you will get oat milk and almond milk. this place is the perfect place to visit with your friends and if you have a pet at home and you don't wanna leave your pet home alone then this is the dog-friendly cafe coffee shop and they also deliver the coffee to your doorstep.
Website-https://cupsandpupscoffee.com/
Phone no – (407) 3507917
Address – 1307 Edgewater Drive, Orlando, Florida 32804, United States
10. Barnies Coffee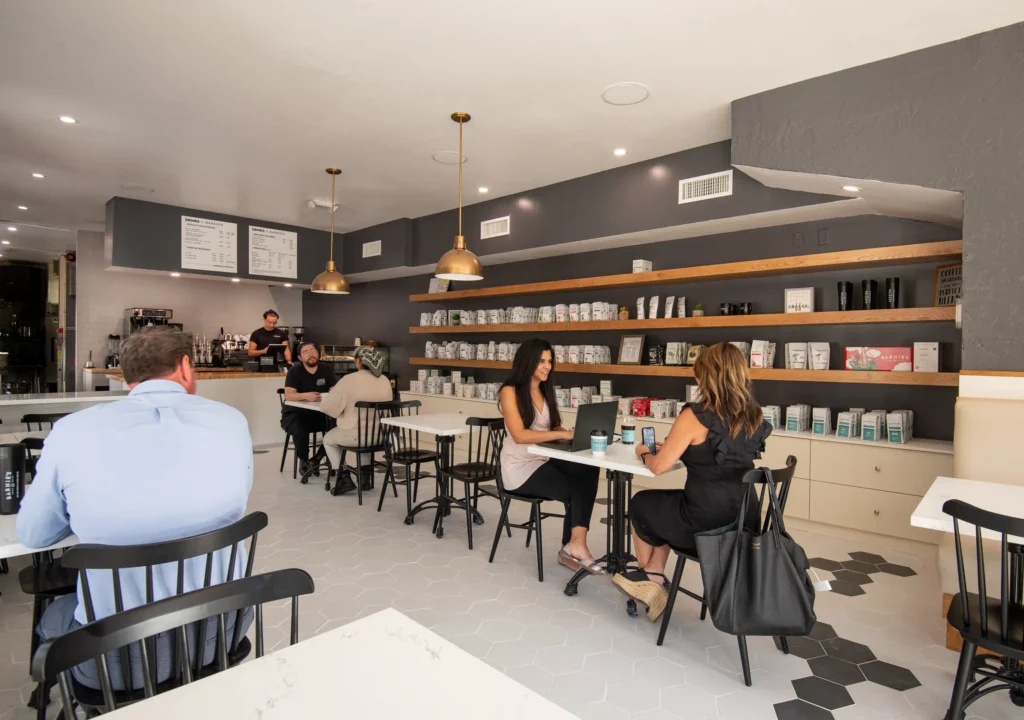 Barnies Coffee and Tea has 3 coffee branches in the United States. It has been a long time since Barnies in the market they have just renowned their coffee shop in their cool courtyard where you can sip your coffee/tea and they have some options of bunch as well. This is the perfect coffee shop to have a coffee date.
Website – www.barniescoffee.com
Contact -407-629-0042
Address- 118 S. Park Ave, Winter Park, FL
11. Stemma Coffee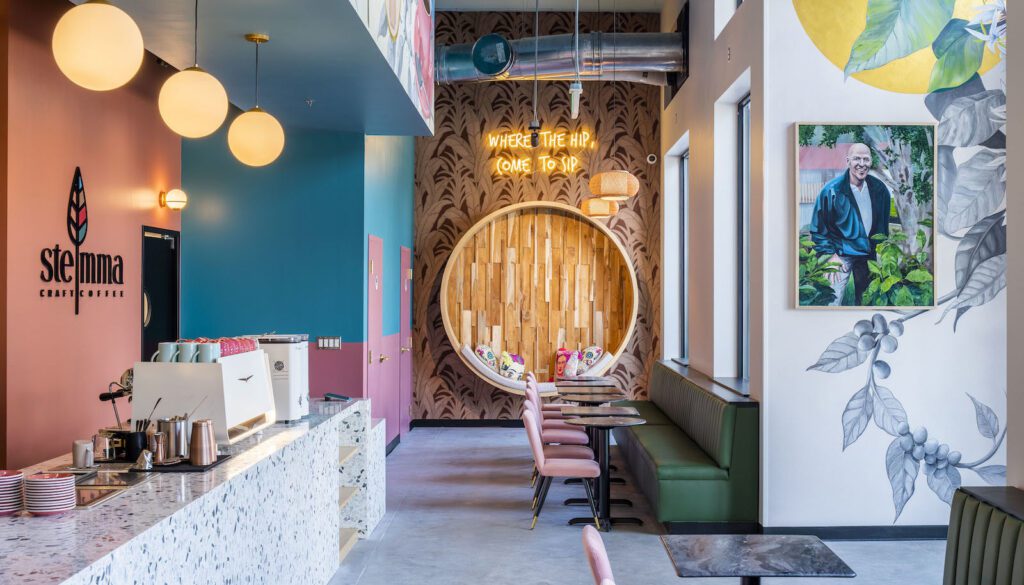 Their mission is to provide high-quality coffee and everything they sell comes from the heart. They offer a variety of food options in addition to coffee, such as sandwiches, toast snacks, and salads. They have a separate menu for coffee, which includes various flavors, and they offer espresso, americano, as well as tea options.
Address- 328 N Orange Ave, Orlando, FL 32801, United States
Website- stemmacraftcoffee.com
Contact – +1 407-440-3018
12. The Monroe
is located on the ground floor at Julian Apartment This is located in downtown Orlando here you will find a patio, a semi-private dining area, and a daytime coffee bar. Here you will get lunch dinner, coffee, cocktails, and brunch. in coffee, they have many options like espresso, cortado, cappuccino brew, and many more.
Website – www.themonroeorlando.com
Contact details -(407) 734 2102
Address- The Monroe Orlando 448 N Terry Ave. Orlando, FL 32801
13. Craft & Common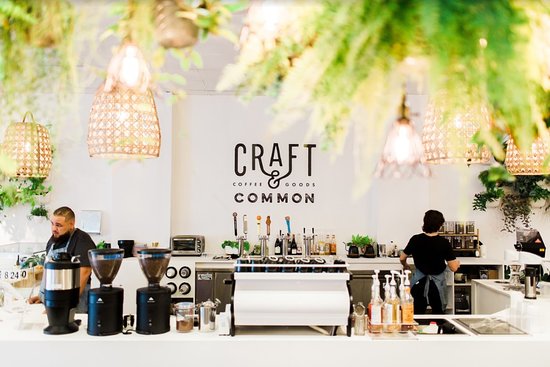 This is one of the most beautiful cafes in Florida where you can enjoy your coffee with your close one this place is very spacious and the interior is very elegant. They provide top-notch hospitality and a very elegant atmosphere. If you visit here you might feel different, the music played here is full of soft vibe which soothes your mind. You can visit this place for coffee and good vibes.
Website – https://craftandcommon.com/
Contact details -+1 407-723-8078
Address- 47 E Robinson St UNIT 100, Orlando, FL 32801, United States
14. Credo Coffee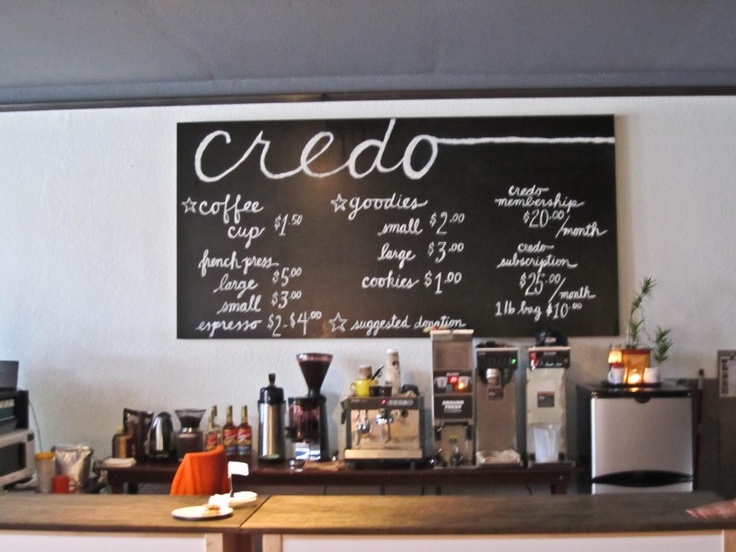 Credo Coffee was open to serve the best coffee in the city they served the coffee with a higher standard of quality of taste. Here you will get the world's finest coffee if you visit this place you can have your coffee and feel connected to the place and vibes of the place. You just need to relax to discuss and feel the homely vibes. They mainly believe in the quality of the coffee.
Website – https://credocoffee.ca/
Address- CREDO 10410134 – 104 STREET, EDMONTON
15. Valkyrie Coffee Roasters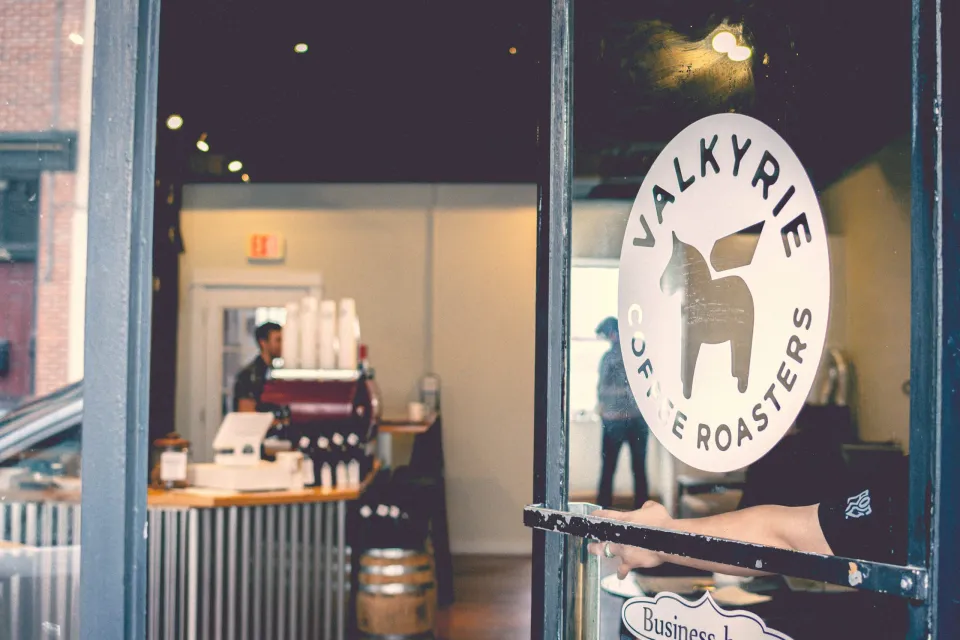 are open every day except Tuesday in the coffee shops you will get multiple types of coffee espresso and teas and they work very hard to develop the best coffee and sourced beans from different places to give you the best quality experience of coffee.
Website- valkyriecoffeeroasters.com
Contact (845) 610-3019
16. Paloma Coffee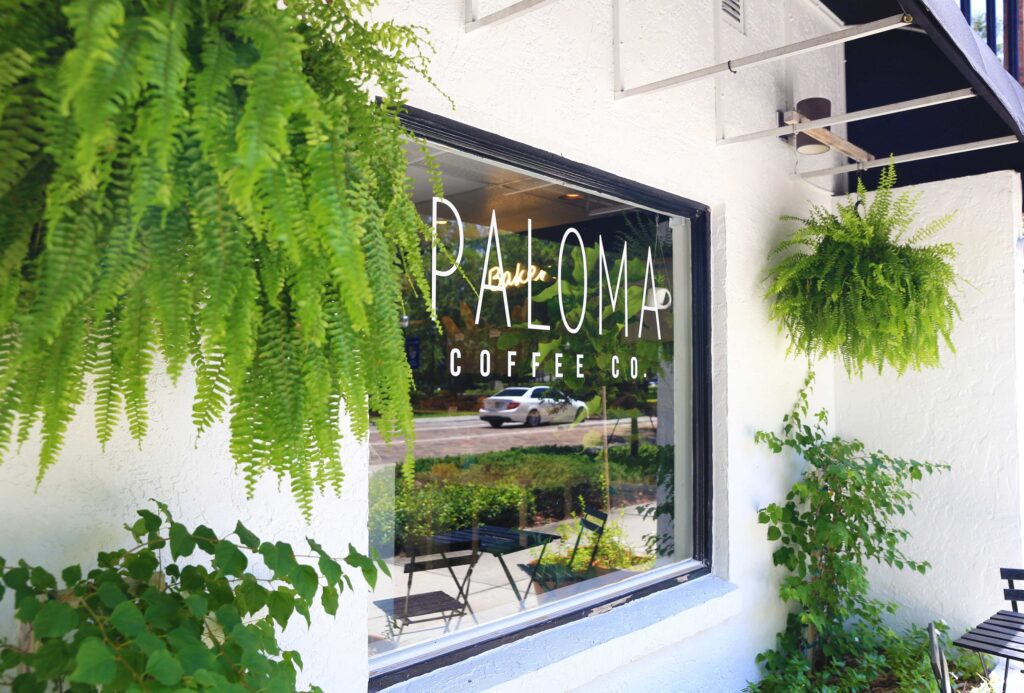 This is a coffee shop and they also sell some of the bakery options from their cafe, you have your coffee in the cafe and they also provide the takeaway option. This cafe has wonderful vibes and the interior is also elegant & this is a pet-friendly coffee shop you can go inside the shop with your pet.
Contact details -+1 407-876-0895
Address- 507 Main St., Windermere, FL, United States, Florida
17. Bula Kavananda Kava Bar & Coffee House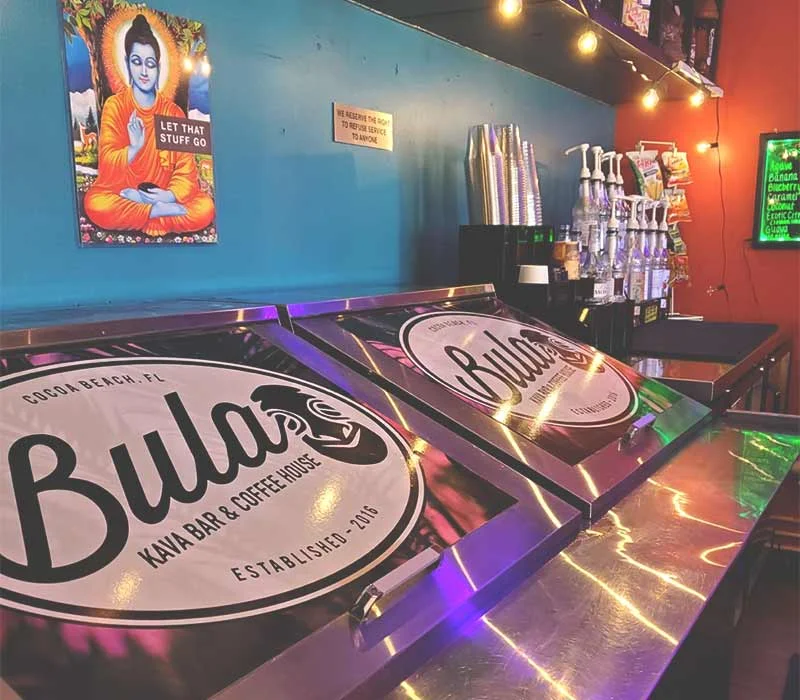 This coffee has a unique name this coffee house offers an alcohol-free environment and here you can come with a bunch of people and enjoy the coffee you can spend some time alone because it is a quiet and peaceful place where you can bring your laptop and use the free wifi. This coffee house was founded in 2009 and they educate and spread the love of kava and plant herb medicine. kava is an ancient plant that gives you multiple benefits. Majorly used for relaxation which is required nowadays.
Website – https://www.bulakavananda.com/
Contact details -(813) 444-5571
Address -5803 N FLORIDA AVE, TAMPA, FL 33604
18. Spaddy's Coffee Co. – Seminole Heights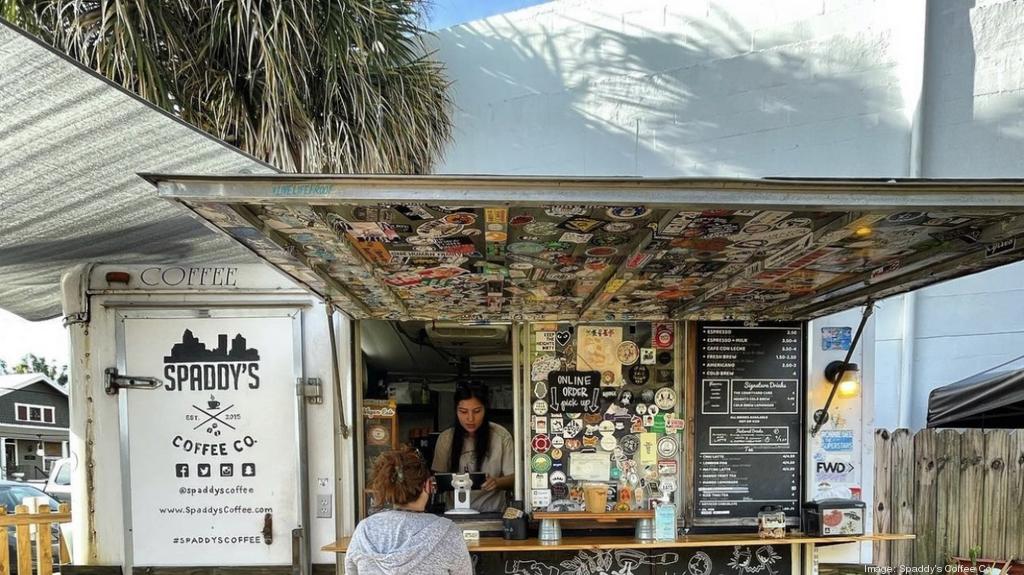 Spaddy Coffee is a cozy local coffee shop situated in Thappa that offers a wide range of specialty coffees, along with different types of bread, tea, cookies, and light bites. The coffee shop came into existence in 2015 as a mobile coffee bar, and since then, they have been traveling around the Bay Area to cover local markets and events, making their presence known in the market
Website -https://www.spaddyscoffee.com/
Address- 5206 N Florida Ave, Tampa, FL 33603, United States
19. Downtown CREDO – Orlando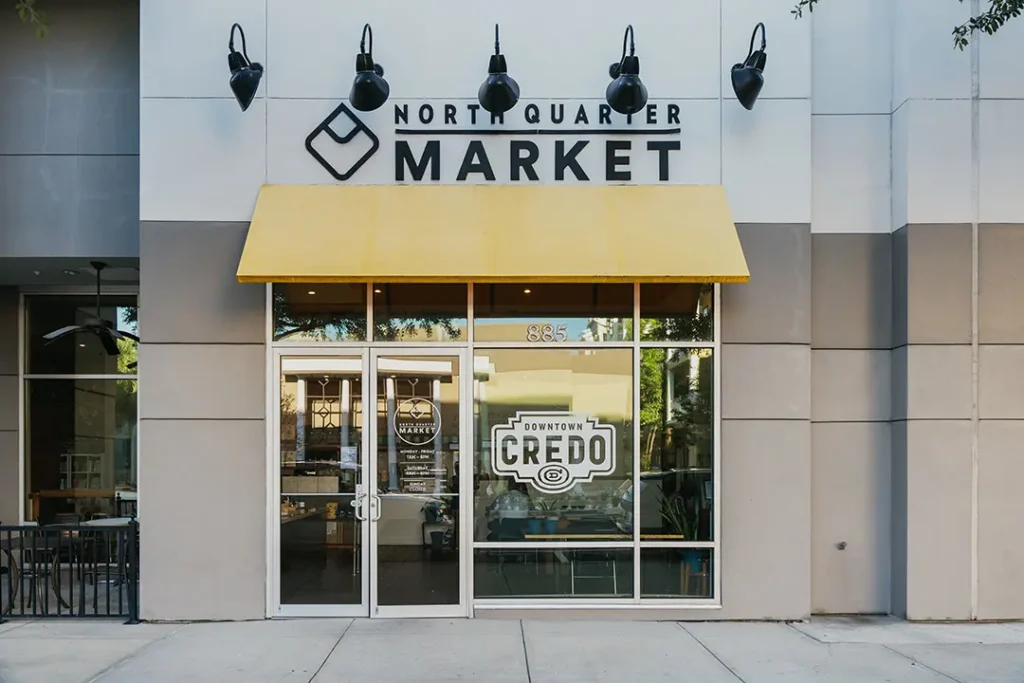 Downtown Credo is one of the 50 best coffee cafes in the United States of America they produce coffee in small pots and they have limited quantities of it. You can have your coffee at their coffee shop or you can take it away. this cafe is open at 7 am and closed at 6 pm. They offer amazing coffee and this place is very cozy. So whenever you visit this place enjoy the great atmosphere, music, food, and service.
Website-https://downtowncredo.com/
Address-885 N Orange Ave, Orlando, FL 32801
Contact – (407) 519-0643
20. The company Kafe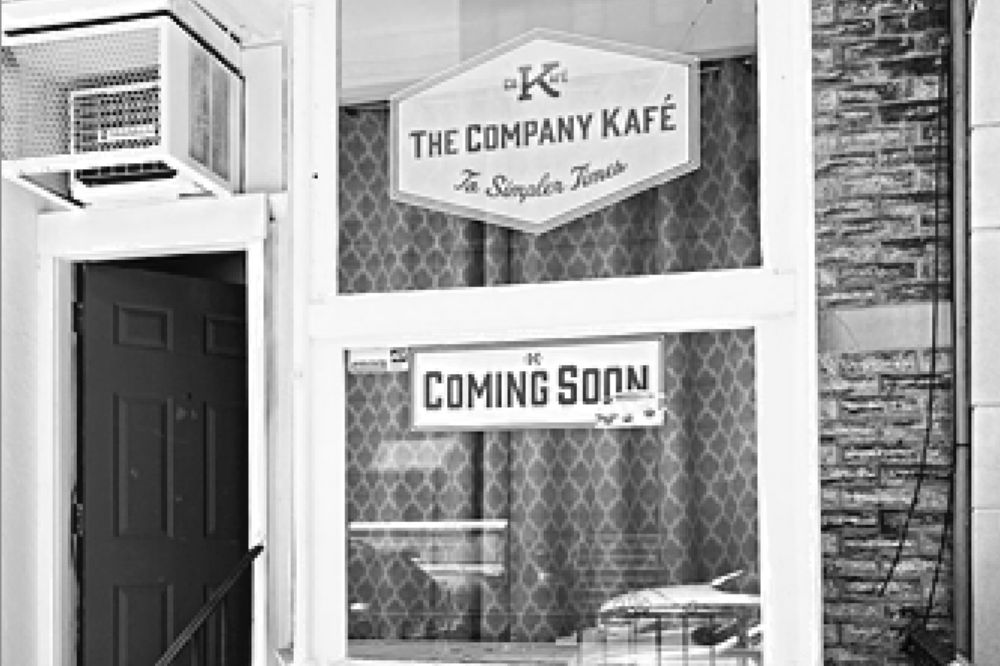 They greet every customer with a smile and they have the most extensive food menu of any coffee shop in that place if you have a dog then it is a bonus for you they allow pets inside the shop this is the perfect sport for you to have a coffee if you will live nearby that area. they do not have any setting inside but they have outdoor sitting where you can sit. they serve fresh coffee bagels and stuffed bread.
Address – 526 Jefferson St. Hoboken, 07030