Top 20
Best Auto Parts store in Mesa
Are you staying in Mesa and in search of top-notch auto parts to ensure your vehicle's optimal performance? Your search ends here! In this all-inclusive manual, we are excited to present to you the best auto parts store in Mesa. These establishments are your go-to, whether you are an experienced mechanic or a passionate DIYer. Prepare to embark on a journey into the empire of automotive superiority. Within this information, we'll unveil the ultimate sources for all your automotive needs, making sure that your vehicle operates at its absolute best. Let's start this exciting exploration of automotive excellence!
you can also read:
1. O'REILLY AUTO PARTS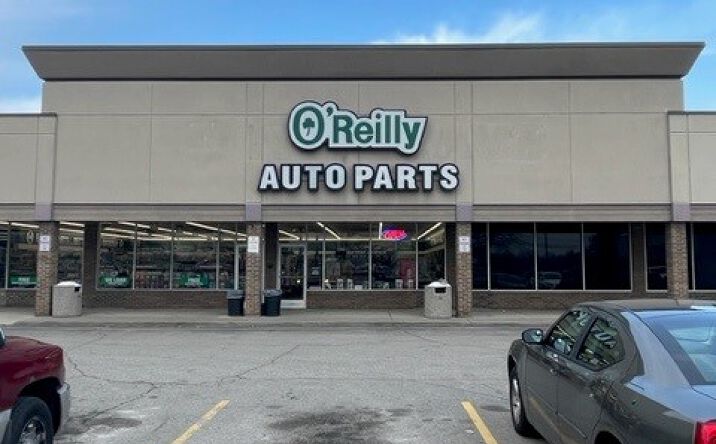 O'Reilly Auto Part is one of the best auto parts stores in Mesa. Count on O'Reilly Auto Parts as your dependable solution for all your automotive requirements. With numerous branches throughout Mesa, you're always within reach of top-notch components and exceptional customer care. Whether it's brakes, batteries, or any other auto essentials, they have got you fully covered.
Their commitment to serving the Mesa community extends beyond convenience; it's about ensuring your vehicle runs optimally and reliably, making them a trusted name in the world of automotive excellence. O'Reilly store will help you to find the best quality auto parts and equipment for your vehicles.
Address:1110 S Gilbert Road, Mesa, AZ 85204
Phone: 480-892-6611
Website: www.oreillyauto.com
2. AutoZone Auto Parts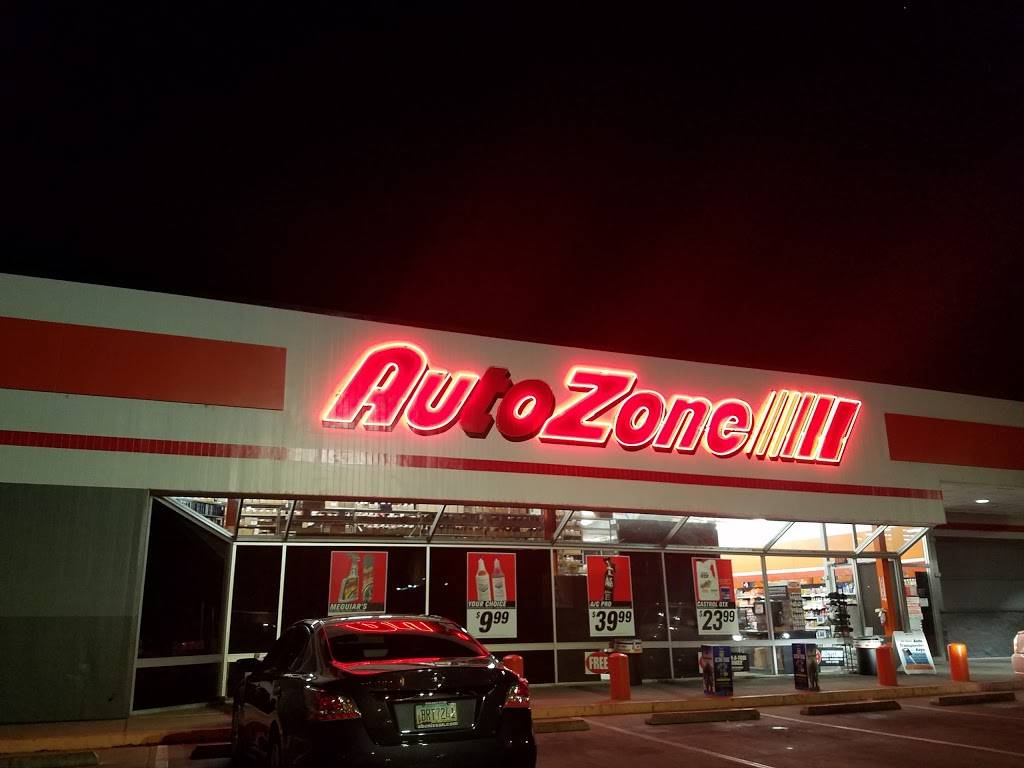 AutoZone Auto Parts provides a premium selection of automotive parts and equipment in Mesa. The store's outstanding staff and team members are generally recognized for their helpful and protective behavior. Their dedication to customer satisfaction shines through their exceptional service. The expert staff is willingly available to provide any automotive inquiries, making sure you receive expert guidance for your needs.
Whether you're searching for essential car parts or seeking specialized tools, AutoZone's Mesa branch is a reliable hub that combines a household name's trustworthiness with a comprehensive inventory, making it a valuable resource for the automotive community.
Address:1705 East Main Street, Mesa, AZ 85203
Phone: 800-715-2650
Website: https://www.autozone.com/
3. Carquest Auto Parts-Rieth Auto Stores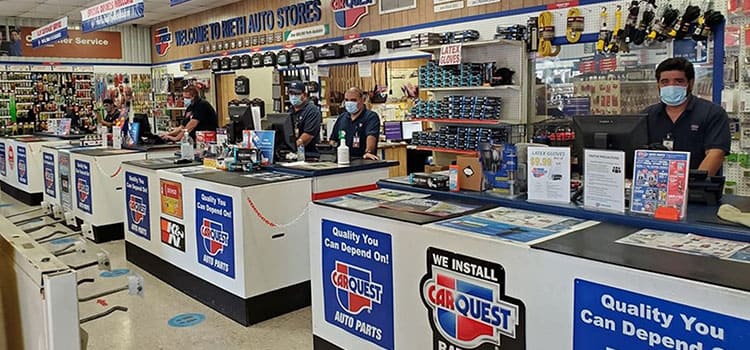 Carquest Auto Parts is one of the biggest automotive aftermarket auto parts providers in Mesa, that makes sure you get the right auto parts at the first time. Their team's expert installers offer the best services directly with their product manufacturer and industry organization.
They provide the best quality parts, equipment, tools, and accessories at low prices from base repair and daily maintenance. At Carquest Auto Parts, free vehicle engine code scanning is also available. They provide automotive parts like oil filters for all makes and models. They offer a free advance same-day delivery service at all the locations in 30 min in Mesa.
Address:1806 East Main Street, Mesa, AZ 85203
Phone: 480-962-4211
Website: www.riethauto.com
4. Auto Crafters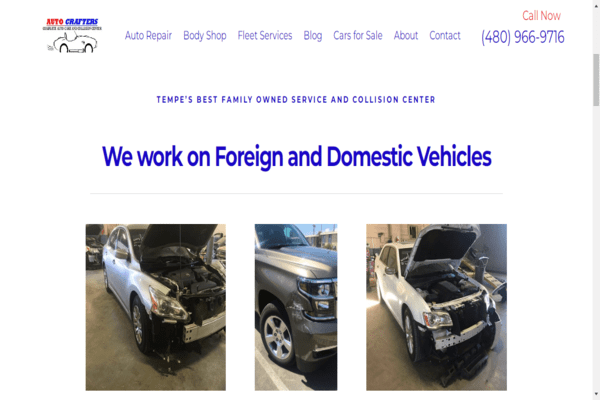 At AutoCrafters, they feel great pleasure in their specialized garage, exclusively designed to cater to the maintenance and repair needs and the parts of vehicles. Their unwavering commitment to excellence drives us to exclusively employ top-tier components and engage the best mechanics in Tempe to ensure your vehicle is restored to its optimal condition, all while providing you with the most affordable price in the city.
Don't hesitate to reach out to the auto crafter, and experience the trustworthiness and dedication of our mechanics who will handle your car with honesty and care, delivering the best level of service you deserve. They are also very knowledgeable in all terms of auto service and repair.
Address: 1115 W Broadway Rd Tempe, AZ 85282
Phone: 480-966-9716
Website: www.azautocrafters.com
5. Advance Auto Parts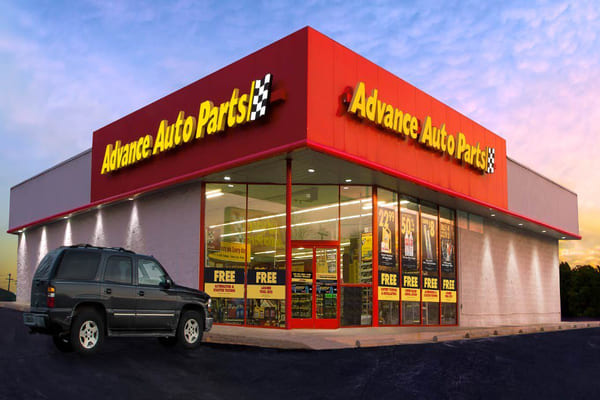 Are you in search of automotive components and equipment in Mesa, aiming to gear your vehicle project with cleanness and success? Look no further than your neighborhood Advance Auto Parts, conveniently located at 1006 N Arizona Ave, where we stand prepared to assist fellow vehicle owners. Their broad inventory boasts a comprehensive selection of top-class automotive aftermarket parts and products from popular brands.
Count on their experienced team members to address your DIY queries and offer expert advice. What's more, Advance Auto Parts offers complimentary in-store services, speedy same-day options available at most of our locations, and a range of additional benefits to enhance your automotive endeavors.
Address: 1006 N Arizona Ave Chandler, AZ 85224
Phone: 480-857-8562
Website: www.shop.advanceautoparts.com
6. Underdog Motorsports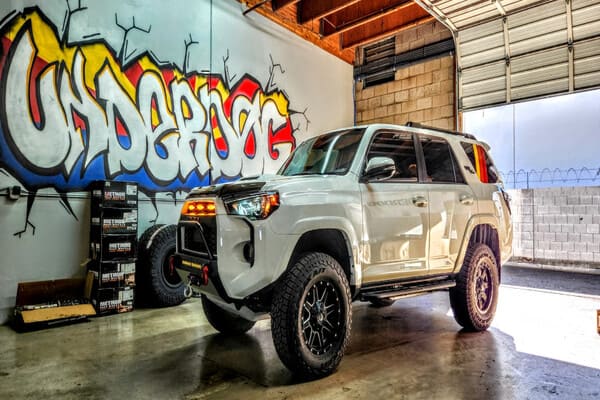 Underdog Motorsports is a truck accessories and equipment store, situated at 255 E Southern Ave Suite 7, Mesa. Underdog Motorsports focuses on offering you the most relevant and reliable information related to the purchase of off-road. We are passionate about creating awesome custom off-road to make your adventure more realistic.
If you are searching to upgrade your vehicles, wheels and tires, bumpers, and body armor, they will fully cover you with all the modern off-road equipment. They believe in going the extra mile to make sure you get personal comfort and support you in your off-road awesome journey.
Address: 255 E Southern Ave, Suite 7 Mesa, Arizona 85210
Phone: 480-269-2833
E-mail: underdogmotorsports21@best
Website: https://underdogmotorsports.com/
7. NAPA Auto Parts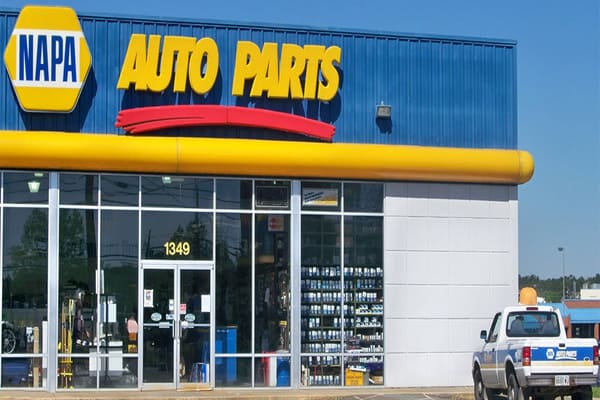 NAPA Auto Parts has earned its reputation for delivering top-tier products and reliable service. Their unwavering commitment to customer contentment is evident in their large inventory of premium-quality components and their expert team provides you with the best vehicle services, a wide selection of best vehicle equipment, battery installation, filter cleaning, and other important auto parts, ensuring your automotive needs are met with excellence.
Moreover, their knowledgeable and experienced team of automotive experts stands ready to provide you with better vehicle auto parts and make sure your automotive endeavors are always met with top-notch support and guidance.
Address: 1022 N GILBERT RD GILBERT, AZ 85234
Phone: 480-892-9866
Website: https://www.napaonline.com/
8. Assured Automotive Company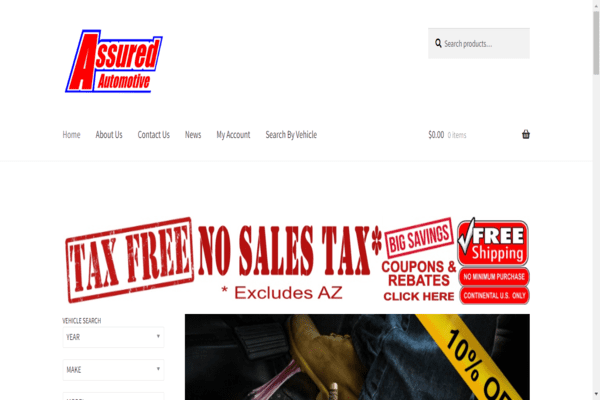 Assured automotive company offers you to choose truck accessories and auto parts in their store with confidence. This company specializes in truck accessories and parts for Ford, Jeep, Nissan, and Toyota trucks. They also stock the most famous interior and exterior equipment like floor mats and mud guards. The company understands part of providing customers the best experience means providing the best services at an affordable price. They are also very kind in behavior and knowledgeable in all terms of auto service and repair.
Address: 663 W 2nd Ave, Ste 23 Mesa, AZ 85210
Phone: 800-259-8627
E-mail: sales@assuredautomotiveproducts.com
Website: www.assuredautomotiveproducts.com
9. Gunnell's Tire & Auto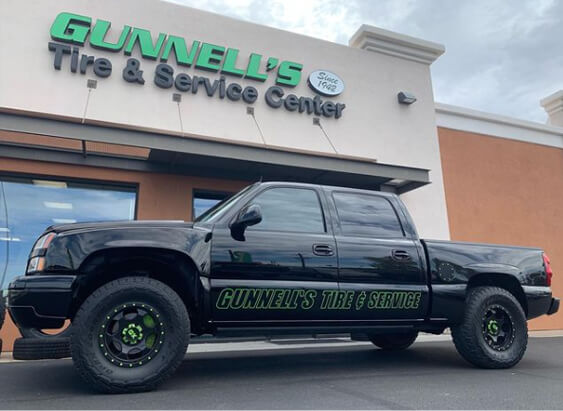 If you are looking for a one-stop auto parts repair shop in Mesa, Look no further than Gunnell's Tire and Auto, and allow their mechanics to give you an affordable estimate of any auto part repair issue you might be facing. Gunnell's Tire and Auto is one of the leading auto parts and repair stores in Mesa. Every automotive repair and mechanics work at the store is performed by highly expert and qualified workers and mechanics. This auto parts store has a long-lasting reputation for its quality repair and best-quality auto parts.
Address: 1950 N Gilbert Rd, Mesa, AZ 85203
Phone: 480-844-1090
Website: www.gunnellstires.com
10. Complete Auto Recyclers
Complete Auto Recyclers is one of the premier wholesale auto parts providers in Phoenix, Mesa. They are also a reseller of premier used cars, trucks, and used quality auto parts of all types of vehicles and also a buyer of damaged and junk cars and trucks at the best price in Mesa. Here, they have a qualified and knowledgeable worker team to help you choose the best auto and truck parts at an affordable price. If you are searching for the best quality auto and truck parts in Phoenix, Mesa, and getting stuck to solve your vehicle's issues then it can be the best place for you.
Address:3609 W Grant St. Phoenix, AZ 85009
Phone: 602-269-3236
E-mail: miguel@completeautophoenix.com
11. Mad Hatter Mufflers & Brakes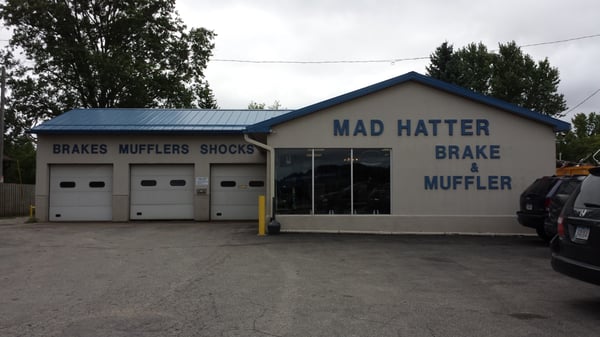 Mad Hatter Mufflers and Brakes was founded in 1978 in Mesa. This business is completely under car and truck repair facility. The services they provide are not as costly as any other auto parts repair stores around. The store takes all the responsibilities of their work, labor, and the best vehicle repairing services and most of the time their product carries lifetime warranties.
The store's workers and staff do everything possible to take care of the customers and their vehicles. Hence, this also can be the best auto parts store in Mesa for your vehicle to get the best quality services and auto parts.
Address: 1937 E Broadway Rd Mesa, AZ 85204
Phone: 480-835-0888
Website: www.madhattermufflerandbrakes.com
12. Integrity Fleet Service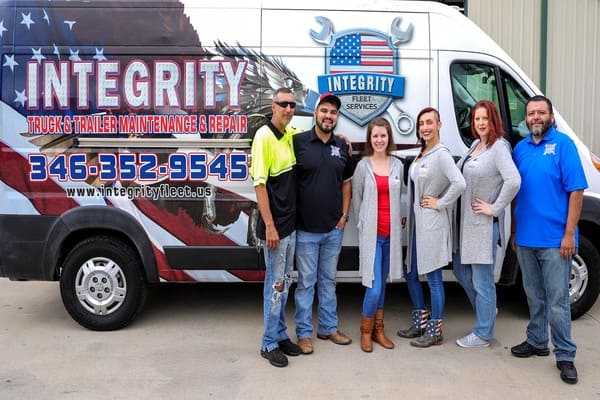 Integrity Fleet Service is your trusted neighborhood auto repair center in Mesa, takes immense pride in supporting our community, catering to the needs of our fellow residents, local entrepreneurs, and fleet supervisors, who rely on us for their personal and business vehicle maintenance. Their commitment to delivering top-notch repairs for both foreign and domestic automobiles, coupled with their investment in cutting-edge computer-assisted diagnostics and repair tools, ensures swift and efficient service at competitive and affordable prices.
Address: 3510 S 144th St.Gilbert, AZ 85297
Phone: 480-209-5405
Website: www.autorepairgilbertaz.com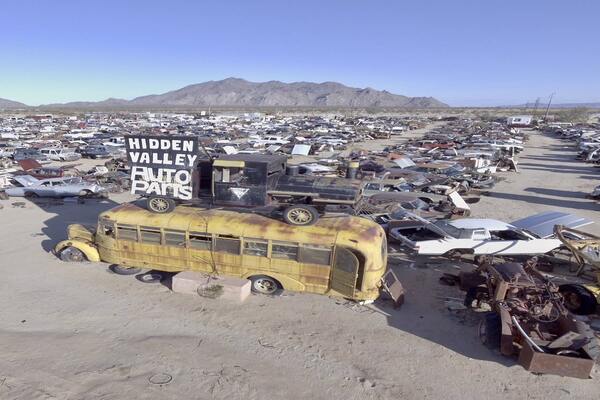 Hidden Valley Auto Parts is a family-owned business, founded in 1961. They specialize in all types of classic car repair and their auto parts. You can choose here all classic and antique parts for your good-preserved vehicle. You can save your money and time by checking out their used inventory of restored auto parts. Their broad inventory includes a large number of 4, 6 & 8 cylinder Alternators, Brakes, Pumps, Starters, Steering systems, Transmissions and Tires. All of their auto parts are guaranteed to be the best and come with a 3-month warranty. You can easily choose good accessories according to your needs.
Address: 53501 W Jersey Dr. Maricopa, AZ 85139
Phone: 602-252-2122
Website: hiddenvalleyautoparts.com
14. Smart Window Regulators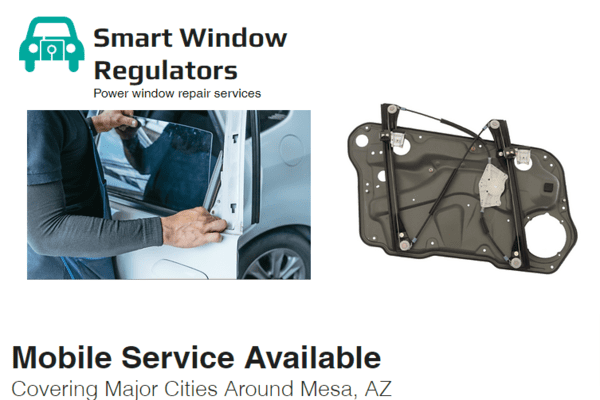 Welcome to Smart Window Regulator Repair, your premier destination for addressing various car power window malfunctions. Their expert team will help you in resolving a wide array of issues plaguing your power windows, ensuring they operate seamlessly. Common problems they tackle include sudden window drops without proper ascent, windows stuck in a down position accompanied by unsettling noises, motor sounds with no corresponding movement, complete window immobility devoid of any audible cues, and instances of windows going off track. Rest assured, their highly skilled technicians boast extensive experience in this field, making you adept at remedying power window problems for a vast spectrum of vehicle models.
Address: 8151 E Main St Unit 14, Mesa, AZ 852078
Phone: 480-512-1413
Website: www.smartwindowregulators.com
15. American Auto Recycling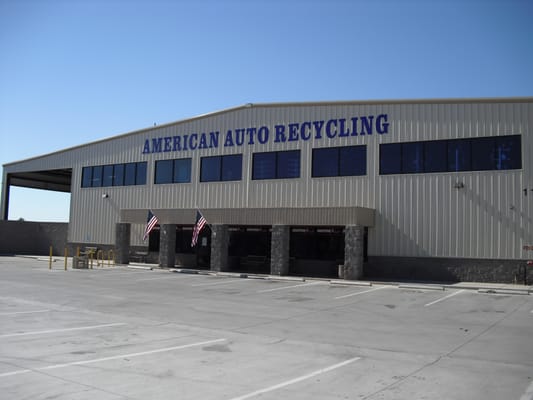 American Auto Recycling has a large selection of aftermarket auto parts, and truck parts at affordable prices. Most of the used cars and truck parts come with a standard one-year warranty and also provide optional labor coverage and keep parts for all types of mechanical repairs. They do not take any additional charges and you don't need to bring any of your tools. They use Genuine Recycled original equipment and Auto Parts to save you money and are good for the environment.
Address: 117 E. Baseline Road, Gilbert, AZ 85233
Phone: 480-961-1112
16. Off Road Warehouse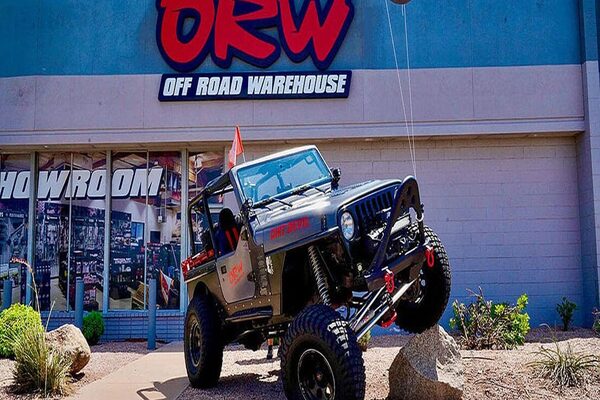 Off Road Warehouse is passionate about both On and Off-road adventures, and providing the best off-road vehicle's auto parts and accessories for over three decades. The off-road warehouse was founded in 1973 when they recognized the challenges faced by local off-road racers in getting essential parts and equipment for competitions like the Baja 500 and Baja 1000. If you are searching for an auto parts store to upgrade your off-road vehicles, wheels, tires, bumpers, and body armor, they can fully cover you with all the modern off-road equipment. Collectively, their team boasts an impressive wealth of experience, amassing well over a century of expertise in the world of off-roading.
Address: 5555 Kearny Villa Rd.San Diego, CA 92123
Phone: 858-565-7792
Website: www.offroadwarehouse.com
17. Bullet Proof Off-Road & Auto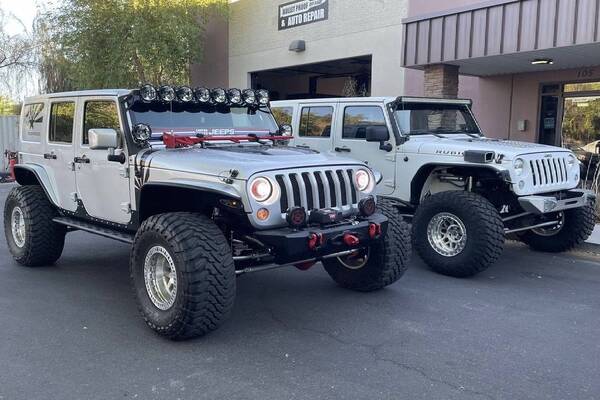 Bullet Proof Off-Road proudly stands as a pillar of support for Mesa's off-road community, dedicated to fostering its growth and vitality. They provide the full service of auto repair and off-road customization. Bulletproof off-road and auto also work for small local shops and big brands such as Lamborghini. Their team comprises seasoned experts proficient in parts procurement, meticulous installations, and proficient repairs. Whether your project entails minor enhancements or fully customized creations, their ultimate goal is to ensure your satisfaction and knowledge enrichment.
Address: 1722 N Banning Ste 105 Mesa, AZ 85205
Phone: 480-296-5935
Website: www.bulletproofoff-road.com
18. INFINITI of Scottsdale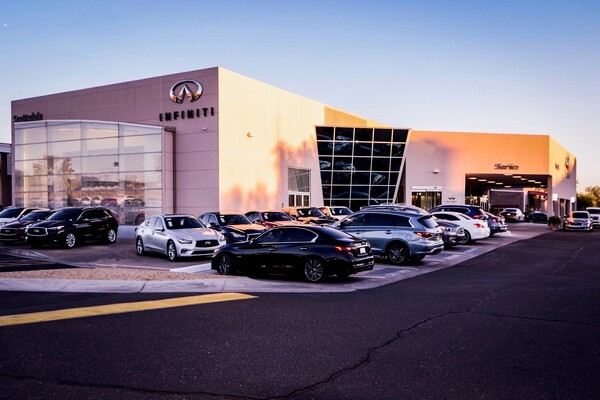 Are you looking for your car repair near Scottsdale, Mesa? Stop by INFINITI of Scottsdale to repair your vehicle and auto parts as soon as possible. This auto repair shop is managed by certified factory-trained workers and staff, providing a wide range of auto parts services. From oil changes and seat replacement to assembly of big parts of a vehicle, there's nothing impossible for their workers. Here they use only genuine auto parts and make sure that your vehicle is properly repaired. You can visit their store to view all of the rich, high-quality equipment.
Address: 7601 E Frank Lloyd Wright Blvd Scottsdale, AZ 85260
Phone: 833-960-0311
Website: www.infinitiofscottsdale.com
19. Anyplace Auto Repair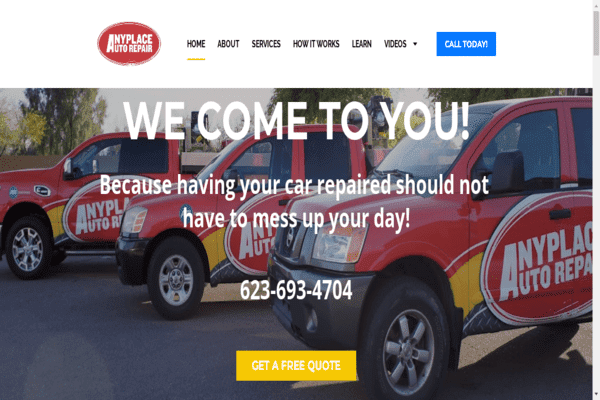 Getting the car repaired has never been easier every time. Anyplace Auto Repair provides a simple and convenient way to have your car repaired without disrupting your day. They prioritize precision and honesty, addressing only the issues that trouble your vehicle. Rest assured, you're dealing with a locally owned, family-operated business that's committed to saving your time and money while getting you back on the road properly. Their skilled mechanics offer on-site diagnosis and repair anytime, underscoring our commitment to addressing not only your immediate needs but also your future automotive requirements with affordable, customer-focused service.
Phone: 623-693-4704
E-mail: info@anyplaceautorepair.com
Website: anyplaceautorepair.com
20. A.J. MCKAY'S AUTO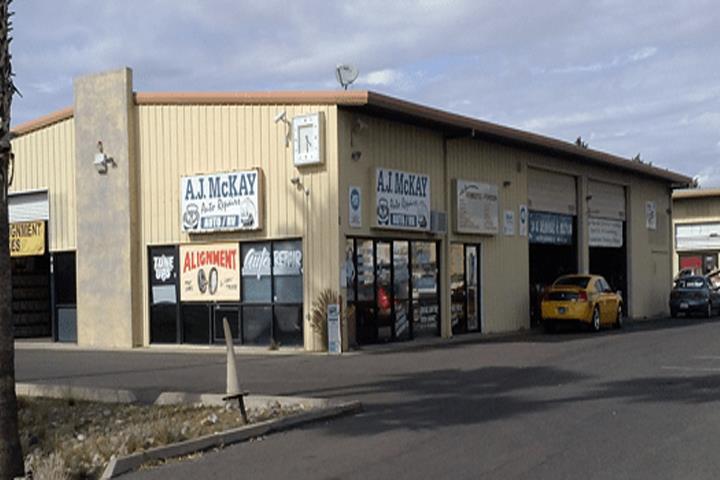 For Mesa citizens seeking top-notch auto repair services, A.J. McKay's Auto Repairs stands as the ultimate destination. They provide the best quality repair service at a reasonable price. Their commitment to excellence shines through in every side of their work, delivering exact automotive solutions without breaking the bank. The workers at this store specialize in servicing all vehicle makes and models, including motor homes, addressing a comprehensive range of needs. From expert air conditioning servicing to clean brake repairs, our skilled technicians possess the expertise to handle it all.
Address: 3130 East Main St. Mesa, AZ 85213
Phone: (480) 215-7298
Website: www.mckayautorepair.com
Conclusion
As we discussed above, Auto parts store in Mesa play an important role in supporting the local automotive environment, with a different range of products and services. Mesa's auto parts stores provide convenient and reliable resources according to your needs. These stores play an important role in the city's economy by offering employment opportunities. So we can say these stores are not just places to purchase auto parts, they are an important backbone of a city's economy and growth.