Top 20
Business schools in Florida
Florida is home to many renowned and prestigious business schools which offer a wide range of graduates, undergraduates, and degree programs in business and management. These B-schools or Business schools provide a strong and solid foundation of business principles and working practices. Along with this, these business school in Florida also teaches the knowledge and skills which is essential to succeeding in today's fast-changing and complex global economy. But why do we need to go to a business school?
These business schools provide students with excellent academic programs and strong and experienced faculty followed by many precious opportunities to gain real-world practical experiences through measures like research projects, internship programs, and many other hands-on learning experiences.
You can also read…
Best Business schools in the world
Best Business Schools in Florida
The best thing about business schools in Florida is that graduates of these schools are well-prepared and confident for their careers in business and management not only in Florida but around the world.
1. Warrington College of Business at the University of Florida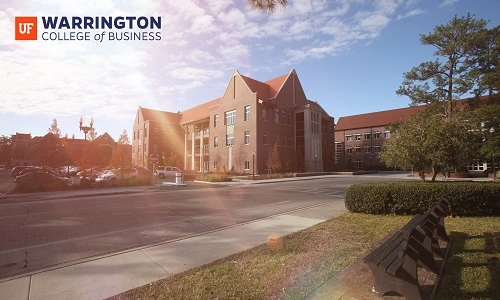 The Warrington College of Business Administration was established in 1927 at the University of Florida. This prestigious college provides highly regarded MBA and DBA programs, as well as specialized master's degrees in eight different subjects. Long regarded and known as a pioneer in higher education, it is one of the top business schools in Florida as it has been providing business education to builders of tomorrow who aims to reach the peak of success and shape the future with their ultimate capabilities.
They are also providing master's degree programs with a focus on entrepreneurship, accounting, finance, marketing, information systems and operations management, international business, management, and real estate. Whichever degree a student chooses at Warrington, they are taught by well-qualified and highly experienced academic faculty who pave the way for the future of business.
Fees: The total fees of two year MBA program for a resident are approx $27k and $61,260 for a non-resident.
Package: The average package offered to a postgraduate is $117k.
2. The College of Business at Florida State University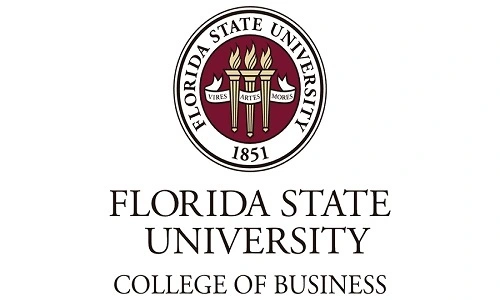 The Florida State University College of Business, established in 1950, is one of the best business schools in the country. The college is renowned for providing individualized attention to its multicultural student body. Their faculty members recognize and support student leadership, work one-on-one with students to improve in-class learning and maintain open lines of communication with both students and instructors. The college offers its students chances outside the classroom through student and professional clubs, sporting events, business outings, and career fairs tailored to particular industries. Also, while still studying in school, students have the opportunity of obtaining professional certifications. It offers bachelor's and master's degrees in fields like marketing, management, risk management, and business administration.
Fees: The total fees for a full-time MBA program are nearly $18k for in-state and $46k for out-of-state.
Package: The average package is around $ 58k.
3. The Muma College of Business at the University of South Florida
The University of South Florida's business school is known as the Muma College of Business (formerly known as the USF College of Business Administration). It was started in 1963. The Muma College of Business is equipped to support students as they grow into industry-ready business leaders. The college claims dual AACSB International accreditation in accounting and business. Muma provides graduate programs in business administration, management, marketing, finance, information assurance and cybersecurity management, supply chain management, entrepreneurship and applied technologies, and accounting. It is considered one of the best business schools in Florida as it produces scholars who tend to develop transformative solutions to complex issues and make productive strategies.
Fees: Fees are approximately $23k for state and $45k for out of state
Package: Average package is $57k
4. Jacksonville University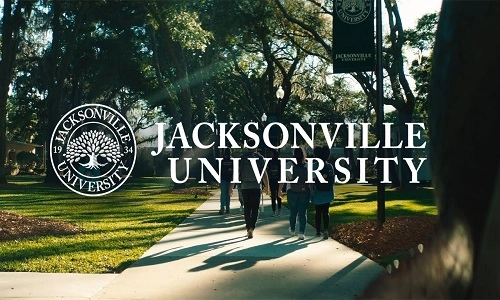 Jacksonville University is one of the best business schools in Florida which was established in 1934 to prepare each student for long-term success in education, leadership, achievement, and service. The learning community at Jacksonville University will offer individualized tight faculty-student interaction, support, and a wide range of academic and extracurricular activities. It has been providing business degrees with specializations in management, marketing, accounting, business administration, business analytics, and fintech, among other things. Its educational experience will place a strong emphasis on active learning, the capability of thinking and doing, and the blending of professional training and a solid foundation.
Fees: Fees are approximately $46k for MBA
Package: The average package for an MBA graduate is $80k.
5. University of South Florida – St. Petersburg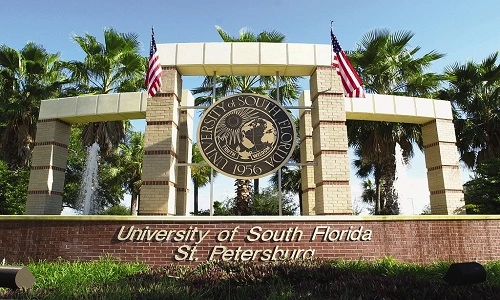 Student success is the University of South Florida's driving force. To meet individual interests, the USF St. Petersburg campus provides a wide selection of reasonably priced majors, minors, graduate degrees, and certificate programs. Its committed faculty members are leaders in their professions who are committed to conducting ground-breaking research and offering exceptional educational opportunities. This university offers a wide range of top-notch business courses in many fields, including finance, compliance, risk management, and anti-money laundering, which helps students to develop creative abilities with analytics skills so that students only understand data, but also know how to predict and explain the results.
Fees: Annual fees are nearly $17000 for in-state and $32000 for outstate;
Package: The average package offered is $45000
6. Florida International University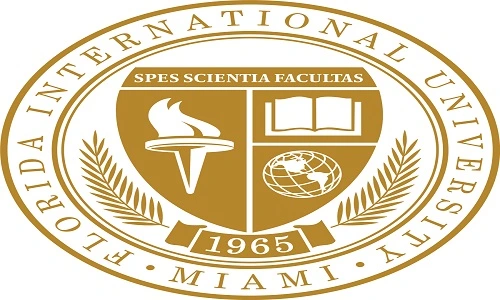 Florida International University is a public research university in Miami. It comes in the list of top business schools in Florida. FIU is far ahead of other universities in its support of the academic and local communities, offering bachelor's, master's, and doctoral degrees both on campus and entirely online. By finding solutions to some of the biggest problems of our day, FIU has established itself as one of South Florida's cornerstone institutions. In terms of training undergraduate and graduate business students as well as lifelong executive learners for leadership roles in the global economy, the Florida International University College of Business continues to be far ahead of the competition.
Fees: Fees are approx $40k
Package: The average salary is $62000 for an MBA professional from Florida International University
7. University of Central Florida
Established in 1963 to supply Central Florida and the expanding US with talent. The University of Central Florida (UCF) is a large research university established to improve the lives of the general public and its students. By dedication to academic, inclusive, and operational excellence, it overcomes today's most difficult problems. It promotes social mobility while creating the qualified personnel needed to enhance industry for our region, state, and beyond by utilizing creative learning, discovery, and partnerships. The UCF MBA combines quantitative and qualitative training while emphasizing the improvement of teamwork, leadership abilities, and strategic thinking.
Fees: Annual Fees for a full-time professional MBA is $39000.
Package: UCF MBA graduates can get a $100k package.
8. Rollins College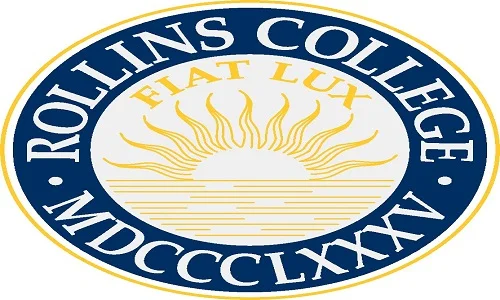 The hallmark strategy of Rollins College is to get students ready for fulfilling lives and fruitful careers. With its interdisciplinary curriculum, high-impact experiences outside of the classroom, and integrated mentorship model, Rollins Gateway is regarded as one of Florida's best business schools. This personalized pathway allows students to choose their own path to both personal and professional success. Students gain a broad knowledge base and a variety of 21st-century skills, such as critical thinking, problem-solving, collaborative teamwork, and clear communication, along with business degrees, through Rollins' innovation, making them resistant to the quick changes of our constantly changing world.
Fees: Annual fees are approximately $70k
Package: graduates can get a $127000 package
9. Everglades University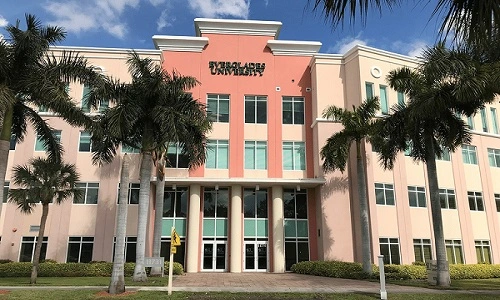 One of Florida's best business schools, Everglades University, employs and retains a competent, qualified faculty with up-to-date technical and professional knowledge and experience, participates in ongoing professional development, and is capable of imparting this knowledge to students. Additionally, it offers facilities that aid in educational programs and let students acquire skills relevant to their chosen professions. The safest college in Florida is Everglade University. Additionally, it is renowned for offering a collegiate academic setting that promotes a free interchange of ideas.
Fees: The estimated fee for the graduate degree program is $33k.
Package: Graduates can expect a good package of $60k.
10. Stetson University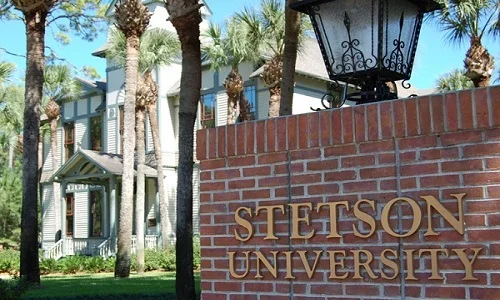 The mission of Stetson University is to provide students with a top-notch education in a way that integrates learning and values and insists on the mind- and heart-sets that will enable them to develop to their greatest potential as informed adults. Intellectual development also refers to the University's commitment to helping students succeed academically, encouraging the spirit of inquiry that motivates an engaged and active mind, cultivating complex academic inquiry techniques, setting and supporting the highest standards of integrity, and placing a high value on professionalism and creativity.
Fees: The approx fees are $1500.
Package: The average package offered to an MBA graduate is $60k.
11. Florida Gulf Coast University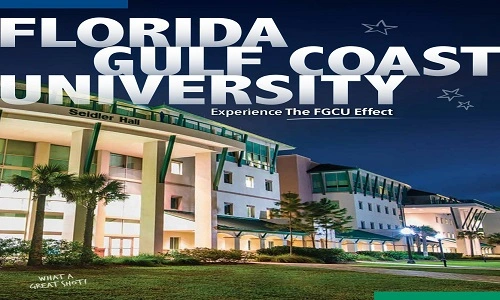 Florida Gulf Coast University, founded in 1996, is one of Florida's best business schools and consistently ranks high nationally for providing outstanding value in programs that lead to discoveries that improve people's lives. It is a crucial resource for entrepreneurs that support economic growth as well as a cultural resource. Undergraduate and graduate programs at Florida Gulf Coast University are equipped to help students succeed and invent. By taking the lead, acting, and making a difference, they serve their communities and motivate others. Faculty members are a diverse group of academics and researchers who are devoted to service and education.
Fees: The fee is nearly about $27k
Package: An FGCU makes a median salary of $70k.
12. Lynn University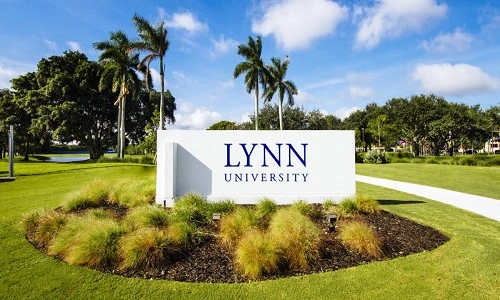 Lynn University was founded in 1962 with a mission to provide a global, innovative, and personalized education that leads students to realize their potential. Lynn has been providing more than 20 undergraduate majors from which students can choose. This university ranks high in the top business schools in Florida list. It aims to create and implements models to support students and provide personalized student interactions with improved tools, training, and processes.
Fees: The estimated annual fee is $42k.
Package: Graduates can expect a package of around $59k
13. University of Tempa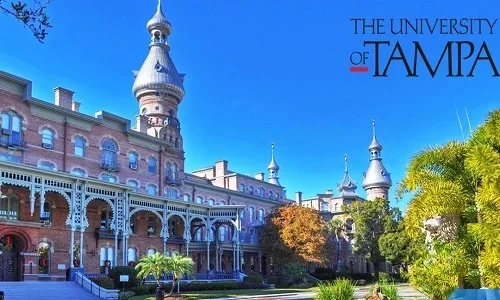 The University of Tempa was established in 1933, it is a renowned university known for delivering challenging and high-quality education to a diverse group of learners. Students at the University of Tempa explore career opportunities, examine global issues, and refines critical thinking skills and communications skills. It offers many graduate and undergraduate degrees in different majors. The university is dedicatedly committed to the development of students and making them more productive. Moreover, the University of Tampa also keeps a balance between "learning by doing" and "learning by thinking".
Fees: The fee is approx $55k for a full-time MBA.
Package: Graduates can easily get a package of $66k a year.
14. Southeastern University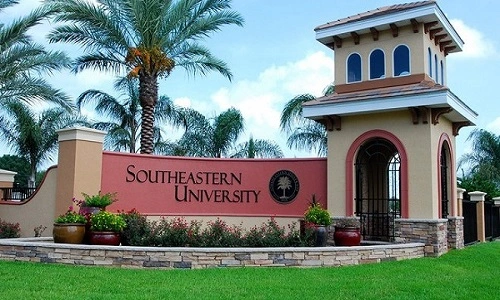 Founded in 1935, the southeastern university is a Christ-centered institute anchored by Spirit-empowered education and it is one of the leading and best business schools in Florida with a student-focused learning community. Southeastern University strives to be an institution of high integrity and is committed to providing the education which will lead students to the next step of success by increasing productivity with its advanced graduate and undergraduate degrees which are being offered in different majors.
Fees: The fee is almost $27k for residents and $60 for non-residents
Package: Graduates can get around $55k
15. Saint Leo University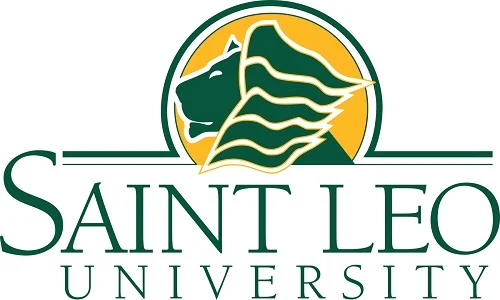 Founded in 1889, Saint Leo University is Florid's first catholic University and has a rich history of providing value-centered and transformative education to its students. With over 40 different minor and major courses, it encourages and inspires students to become the best version of themselves and become future leaders and lead the way for those who actually follow. Saint Leo's determination to make high-quality education more accessible to every student make it one of the most reputed and best business school.
Fees: The estimated fee is $35k.
Package: Graduates can get a package of $55k.
16. St. Thomas University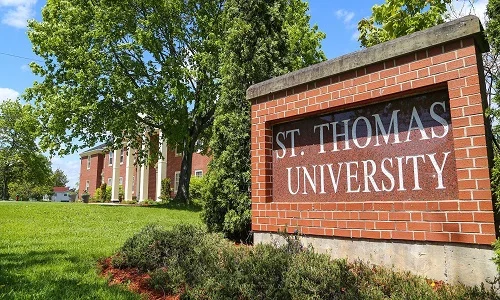 St. Thomas University was established in 1961. It strives and makes sure to prepare its students to be leaders in every area of their life personally, professionally, and spiritually. St. Thomas University believes in developing transferable skills which are necessary for professional life, such as research, critical analysis, problem-solving, and written and oral communication. It has been offering many graduates and undergraduate courses in different majors, and because of this, it is also considered one of the top business schools available in Florida.
Fees: The fee is nearly $20k per program for MBA
Package: The average package offered is $50k.
17. Full Sail University
Full Sail University was founded in 1979 in Ohio, later it shifted to Florida in 1989. It provides an unmatchable opportunity for students to become familiar with the industry through real-world experience in a professional environment. Full Sail University's aim is to provide students with an approachable and innovative style of education, delivered by a staff of dedicated faculty, that addresses the career opportunities available in an ever-growing, dynamic, and constantly evolving industry. Being part of one of the Top business schools, its degree will help you in developing an entrepreneurial attitude and skills which will benefit you, your whole life.
Fees: The approx fee is $26k.
Package: The package offered is $ 50k
18. Gulf Coast State College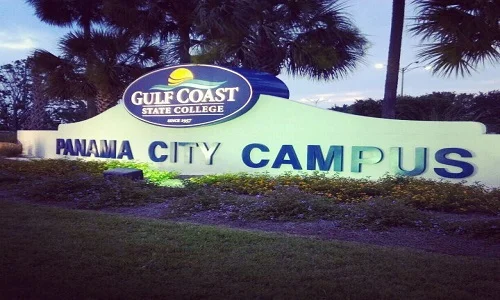 Gulf Coast State College has been serving since 1957 and it is a public institute situated in Panama, Florida. It emphasizes success by providing a first-class top-notch education. It offers you different varieties of courses with minimal fees. Gulf Coast University strives to provide the best experience with accessible and affordable world-class education. It produces global leaders to lead the world of professionalism. This college also comes in the list of best business academies of Floria.
Fees: The estimated fee is $18k.
Package: The package a graduate can is nearly $45k
19. Florida National University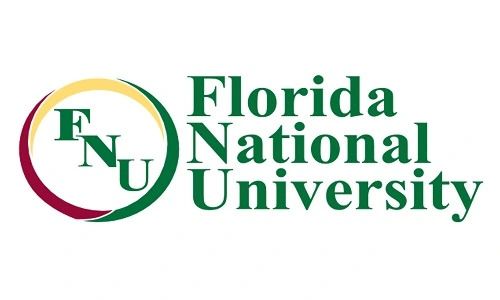 Florida National University was established in 1988, as Florida International Institute. Later it was renamed Florida National University, it believes that everyone should have access to the best quality higher education to improve their lives and build confidence to tackle complex problems. From athletics to academics, everything students do at FNU is to make themself their own better version, by ensuring they have a rich and fulfilling college experience. It is a top-rated business school because it provides accessible, affordable, accelerative, and high-quality education which not only upskills students but also makes them competitive in a fast-moving professional industry.
Fees: The estimated fee is around $15k
Package: The package offered is $52k
20. Miami Herbert Business School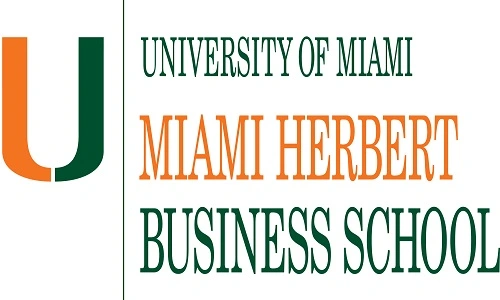 Miami Herbert Business School was formed in 1929, The mission of Miami Herbert Business School is to develop and provide transformative education, and principled leaders for business and society. It aims to make leaders who have to redefine business knowledge and can practice in the broadest possible terms, shape businesses, and how business works, and set the standard for business education. It strives to provide students with sustainable and high-quality education, which makes it one of the best business schools in Florida.
Fees: The approx fee is $35k
Package: Package offers to a graduate are $140k